Corporate
Art
Consulting & Advising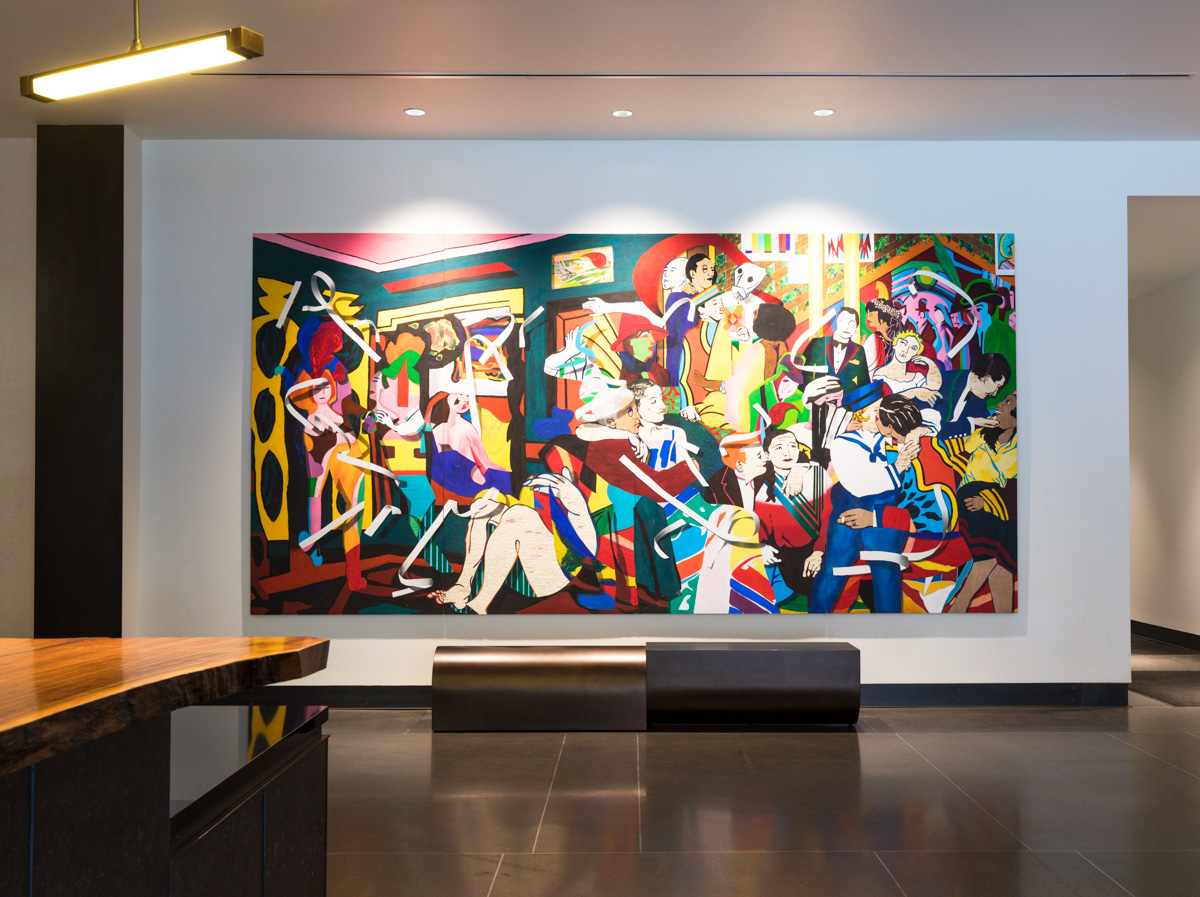 First impressions make lasting impressions.
The look and feel of a corporate space should reflect the company's mission & values. Corporate art can contribute to those objectives in meaningful ways by inspiring employees and distilling confidence in business partners, investors & clients.

NINE dot ARTS corporate art consultants help businesses and corporations curate office art collections that echo the company's story. We work to understand your business identity and audience by first learning how your space is used. Then, we bring concept to reality by tapping into our database of over 10,000 artists from around the globe, acquiring art to fit your desired aesthetic and reflect your brand. From discovery to installation, our team is with you every step of the way.
Your company values, come to life.
From sleek & minimal to vibrant & spunky, NINE dot ARTS specializes in both ends of the spectrum and everywhere in between. We curate site-specific art in relationship to the functions of your business needs and daily flow. Covering both 2D & 3D art, we'll help advise on corporate art that reflects deeply upon the aspirations of your business.
Interested in learning more about how art curation can express your companies core beliefs? We have written a post all about it!
Read the blog
Our workflow…
Looking for a more in depth description of this process? We have an entire page on it!

VISION & ROAD MAP

RESEARCH & CURATE

ART ACQUISITION

INSTALL & ENGAGE