Art and Reparative Equity: Celebrating the Opening of Arté Noir in Seattle's Central District
Beyond curating custom art collections for our private and public partners, NINE dot ARTS is proud to work with arts advocacy leaders around the country to help embed art and culture into the civic fabric of a place. And nowhere have we felt more fortunate to do so than for the development of a permanent space for Arté Noir in the heart of Seattle's Central District.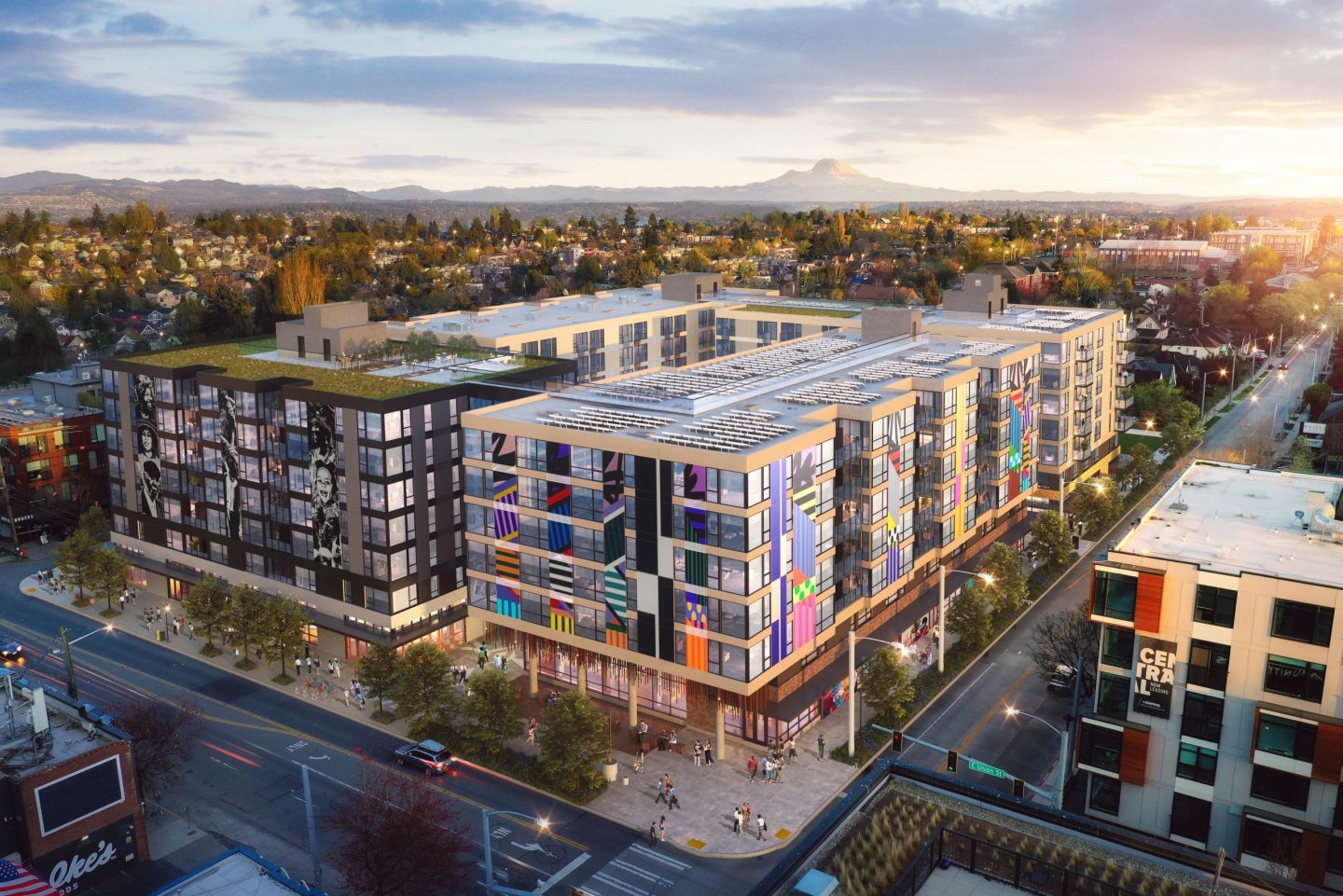 Founded and directed by longtime arts consultant and Seattle's "minister of culture" Vivian Phillips, Arté Noir is an online magazine and nonprofit organization dedicated to uplifting Black art, artists, and culture. Following an assessment of art and cultural organizations, activities, and events in Seattle's Central District, our team collaborated with Vivian Phillips and the Arté Noir team to develop a business plan comprised of best practices in nonprofit and entrepreneurial organizing strategies. Thanks to support from Lake Union Partners, DLR Group's Principal and Civic Design Leader Rico Quirindongo, the commitment of several philanthropists, and Vivian's tenacious leadership and vision, this plan translated into what will soon be a permanent community-driven space for Arté Noir at Seattle's new Midtown Square apartment complex at 23rd and Union.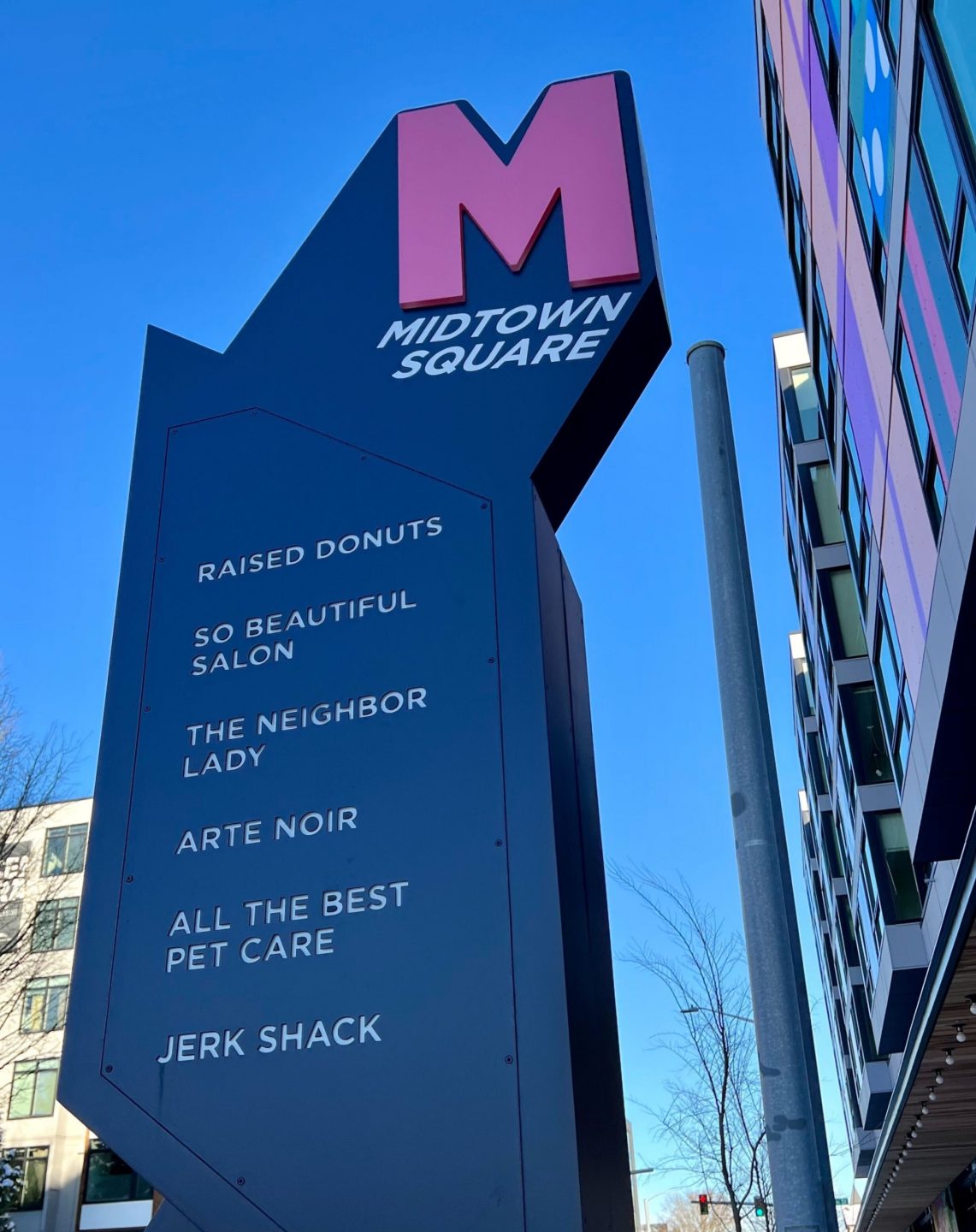 Significant for this project was the structuring of a business plan that would carry Arté Noir from a temporary lease to full, permanent ownership of the space, creating strategies for multigenerational wealth and allowing the organization to be the "anchor tenant" of the new development. The financial and fundraising model "provides for the organization to underwrite operations so that 100% of sales on items created by artists can go directly to them…For the retail shop, this is how we plan to put more dollars into the pockets of artists," Phillips said.
Beyond supporting artists with direct revenue, the facade of the Midtown Square complex radiates with artistic storytelling that honors the historically Black community, a redlined district where many Black creatives have been displaced throughout years of rapid commercial development. The work of nine local artists, curated by Vivian Phillips, is displayed proudly in murals and installations surrounding the building, telling a compelling and colorful story about what has been to inspire visitors about what can be. Such messaging is embedded into the vision for Midtown Square, which will provide a mix of market rate and affordable housing, particularly in an effort to curb the affordability issues of the area which have long displaced underrepresented communities. "At a minimum, we want all people to feel welcome at Midtown Square," said Patrick Foley of Lake Union Partners.
But the project doesn't stop at just creating a welcome feeling. Arté Noir's presence and programming will foster belonging among the community, particularly for the many Black creatives who have felt disconnected from an area they may have once called home. With rapid development causing Seattle's Black residency to drop from 75% in 1970 to 15% by 2020, the establishment of Arté Noir's permanent space lays a restorative foundation for other Black businesses and cultural organizations whose legacies are tied to the Central District.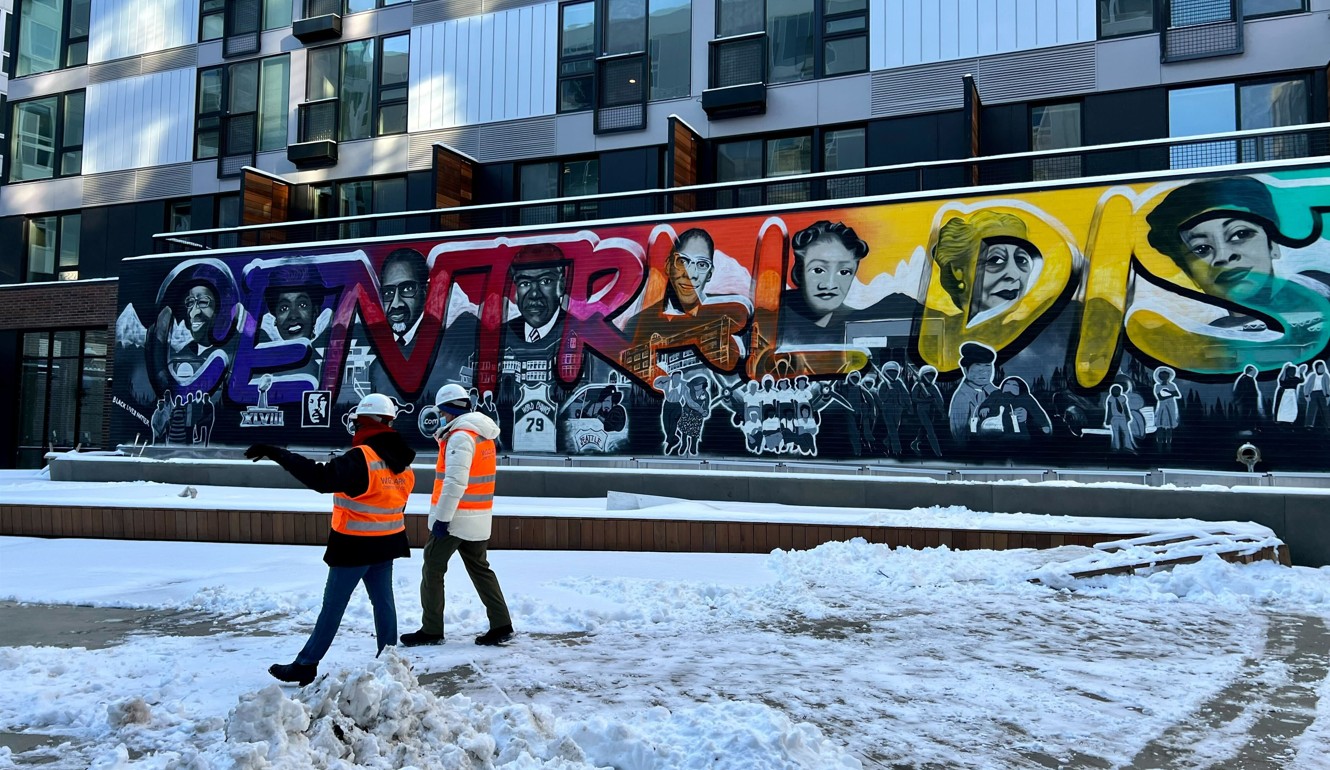 "Arts and culture can stem erasure," said Vivian Phillips in our Dot Dot Dot podcast episode. "With more development and the decline of the Black population, we were facing real erasure. Arts and culture is what helped that not be so…We're incorporating our lived aesthetic into the way our environment looks, just as a reminder that we were here and we are still here."
In reflecting on NINE dot ARTS' involvement in the project, CEO Martha Weidmann stated, "I am hopeful this project will serve as a national example for corporate-community partnerships, cultural leadership, and reparative equity — while demonstrating the powerful impact of art and culture."
Stay tuned for the formal opening of Arté Noir in June of 2022! Plus, learn more about the project by listening to our Dot Dot Dot podcast episode with Arté Noir Founder Vivian Phillips (sneak peek below!).