Through strategic partnership, collaboration, and creative expertise, our creative placemaking services bring value to developers, build community goodwill, and make a positive economic and social impact. Services include…
---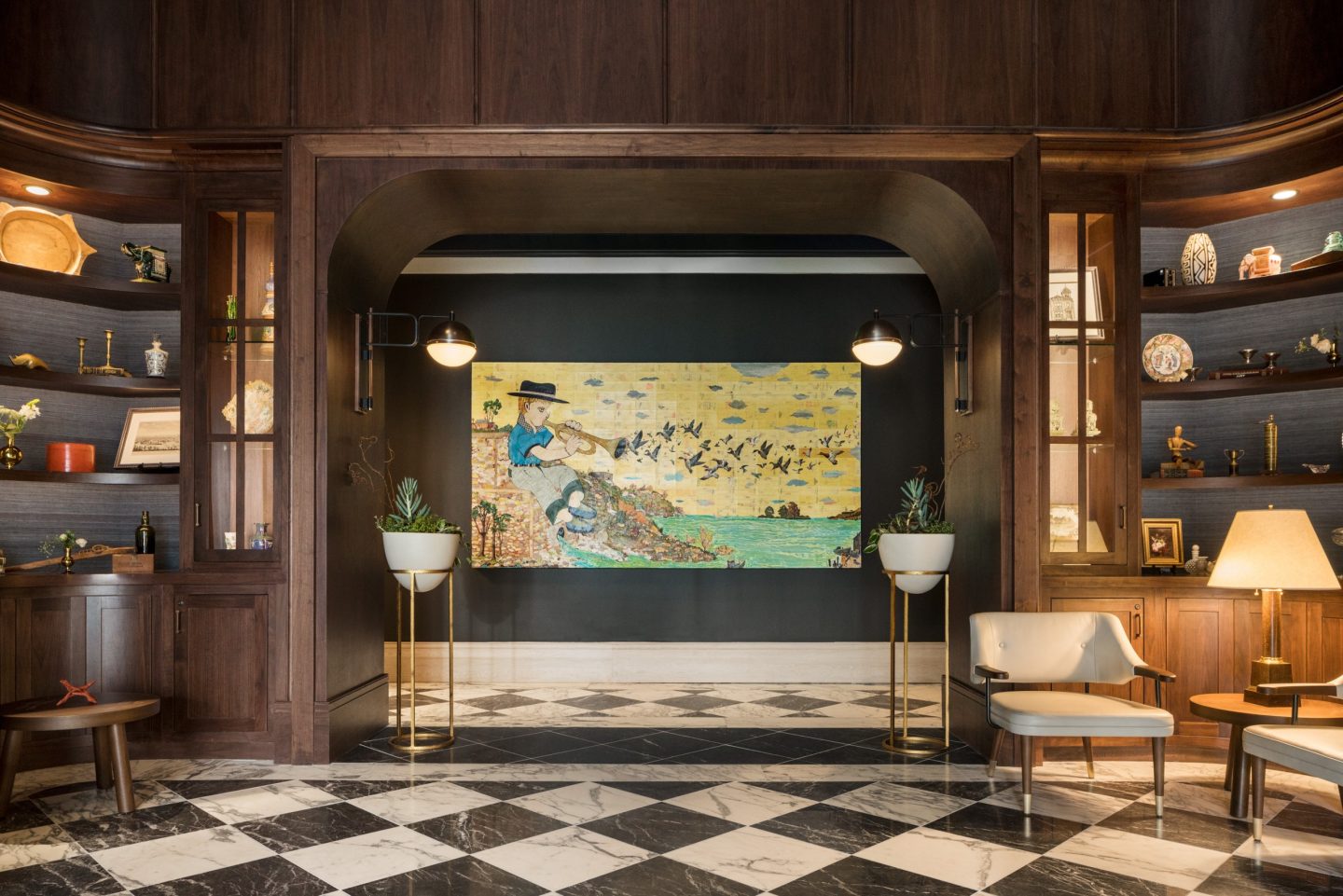 Custom Art Curation and Installation to Distinguish a Sense of Place
Unlike art galleries or brokers with limited inventories, NINE dot ARTS works with artists from around the world to help clients fill varied spaces with murals, multimedia installations, and more. From hotels, multifamily residential properties, and offices to large-scale, mixed-use developments and interactive public art installations, our custom art collections create a one-of-a-kind sense of place. And our tried and true creative process ensures cohesion with the property's architecture and design, producing a satisfying and seamless experience that keeps people coming back.
Community Art Planning to Shape Neighborhoods and Cities
NINE dot ARTS develops community art plans (traditionally called "art master plans") for large-scale developments, municipalities, cities, and communities big and small. We leverage art and culture to uplift local assets and amplify the heart and soul of a place – its people.
From community engagement to financing and implementation, our community art plans have helped public and private sector clients develop memorable, art-filled destinations that produce social and economic benefits for years to come.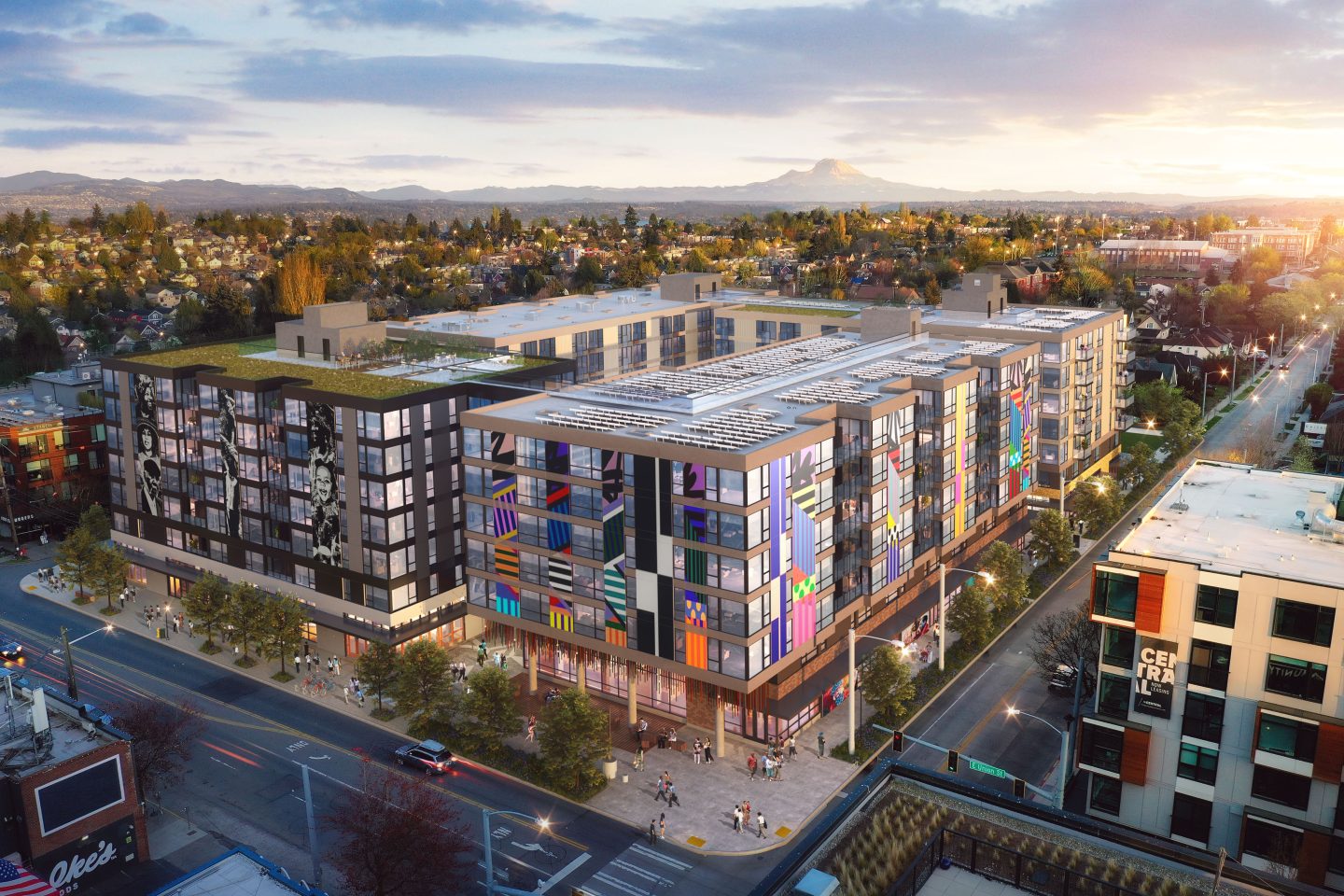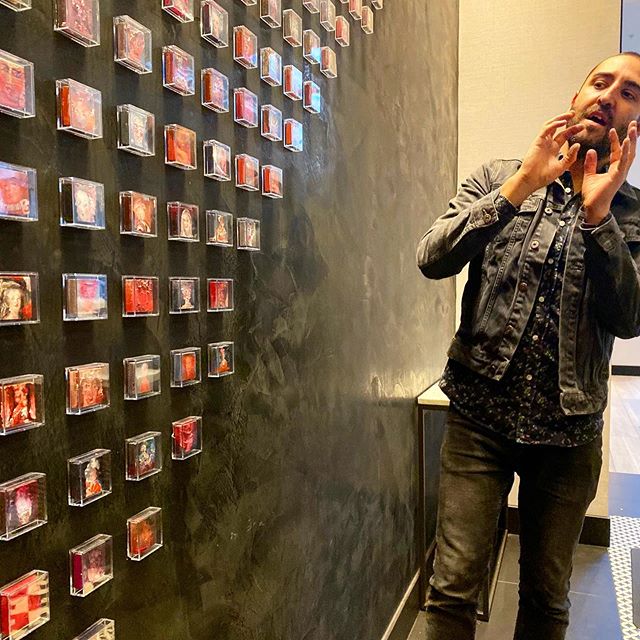 Art Activations to Spark Conversation
Through unique art activations, we help clients increase their brand awareness and elevate their properties both during and after development. Art activations can alleviate construction fatigue, engage the surrounding community, and generate goodwill and good press for the property.
Examples include:
Artist labels and QR codes
Artist talks, lectures, and workshops
Artwork tours led by a NINE dot ARTS curator
Temporary murals and installations
Artist pop-ups
Educational training materials for owners and employees
---
Our
proven process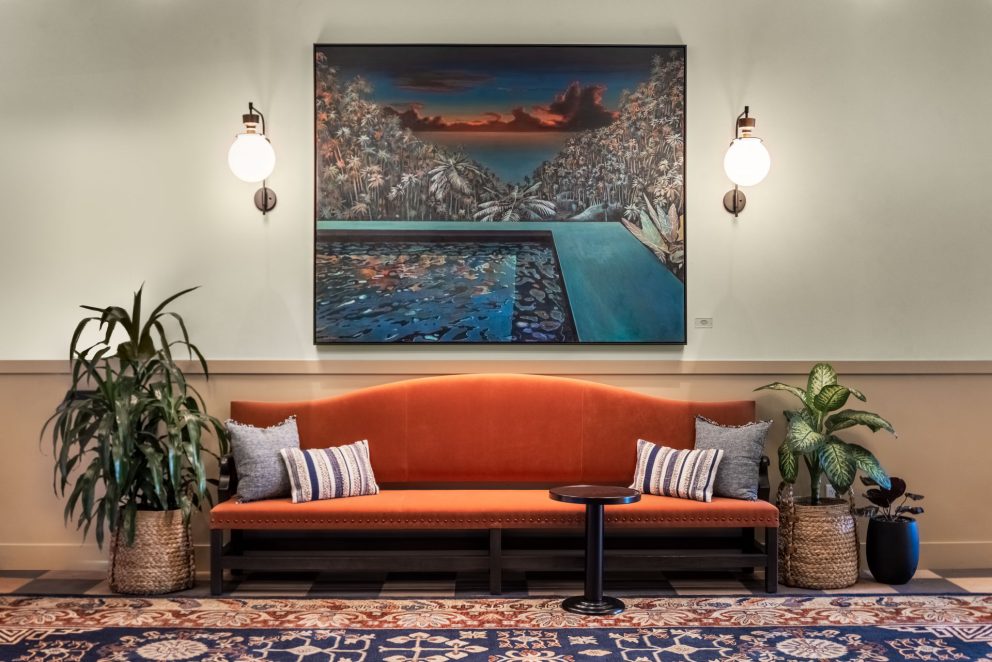 Our creative process makes art curation a collaborative, efficient, and enjoyable working experience. With comprehensive project management from start to finish, we do the heavy lifting to give you peace of mind. And by starting early, we help create spaces for bold, iconic artwork that would be impossible anywhere else.
From vision development to art installation and everything in between, our proven process culminates in a one-of-a-kind art experience delivered on time and on budget.
We connect your story, brand, and goals to visual ideas and concepts. We map your budget to a timeline and deliver a detailed art typology and location plan. 
Deliverables:
Concept boards

Curatorial statement

Budget allocation by location & priority

Art acquisition schedule
We partner with developers, designers, and architects to dig deep and understand the space. Our curators then research and present recommended artwork and finalize the art collection. 
Deliverables:
Updated location plans

Art collection presentations

Commission concept review
Our art acquisition team brings everything together through the skillful negotiation and purchasing of all approved art. We carefully manage the project timeline to stay on schedule and on budget while moving forward to framing and shipping.
Deliverables:
Acquisition of all art and framing

Updated timeline

Art coordination and commission implementation
The art experience comes to life through careful coordination with our clients, artists, and installers. Our team provides complimentary art labels to support identification and engagement. 
Deliverables
:
Install art collection

Art identification labels

Collection summaries
"Our ability to create authentic experiences for our guests is a key differentiator against our competition, and the art program that NINE dot ARTS created is a prime example. Much of the art comes from current Boston University (BU) students and alumni, which really connects with our guests. As a result, we continue to grow our share of business from BU."

– Adam Sperling, General Manager, Hotel Commonwealth
"NINE dot ARTS was great to work with and made the art selection fun while capturing our story. They captured not only our image, culture and diversity but also those things that are outside the box that make the project feel right."

– Gary Branch, Director of Construction, Rocky Mountain Hospital for Children
"The NINE dot ARTS discovery process made creating a custom art collection, a seemingly daunting task,
simple and fun. They truly understood our business and how to visually express what we do in unique and meaningful ways. Their knowledge of the art industry combined with their experience and countless local and national connections are extremely impressive."

– Jenna Samek, Director Corporate Communications, Fourpoint Energy
"NINE dot ARTS did an amazing job finding pieces that tell a story and communicate who we are as a philanthropic organization. The art in our office is a source of joy and pride, and is an essential part of the character of a space that is used by many, many community organizations."

– Thomas A. Gougeon, President, Gates Family Foundation
"NINE dot ARTS continues to exceed my expectations. As curators, their ability to identify and
source artworks that are immersive and experiential has helped make our property a unique destination."

– Chad Mcwhinney, CEO and Co-founder, Mcwhinney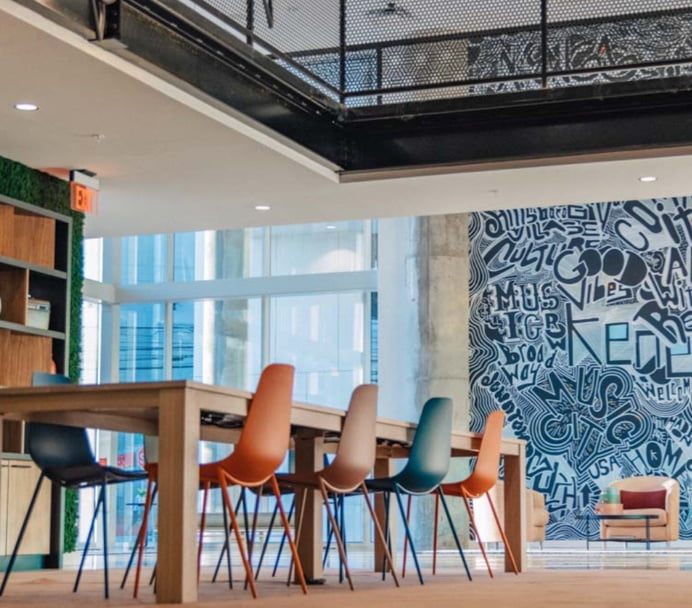 STAY IN THE KNOW
Discover placemaking resources, leadership insights, and one-of-a-kind art experiences in our newsletter.
Subscribe