Go Back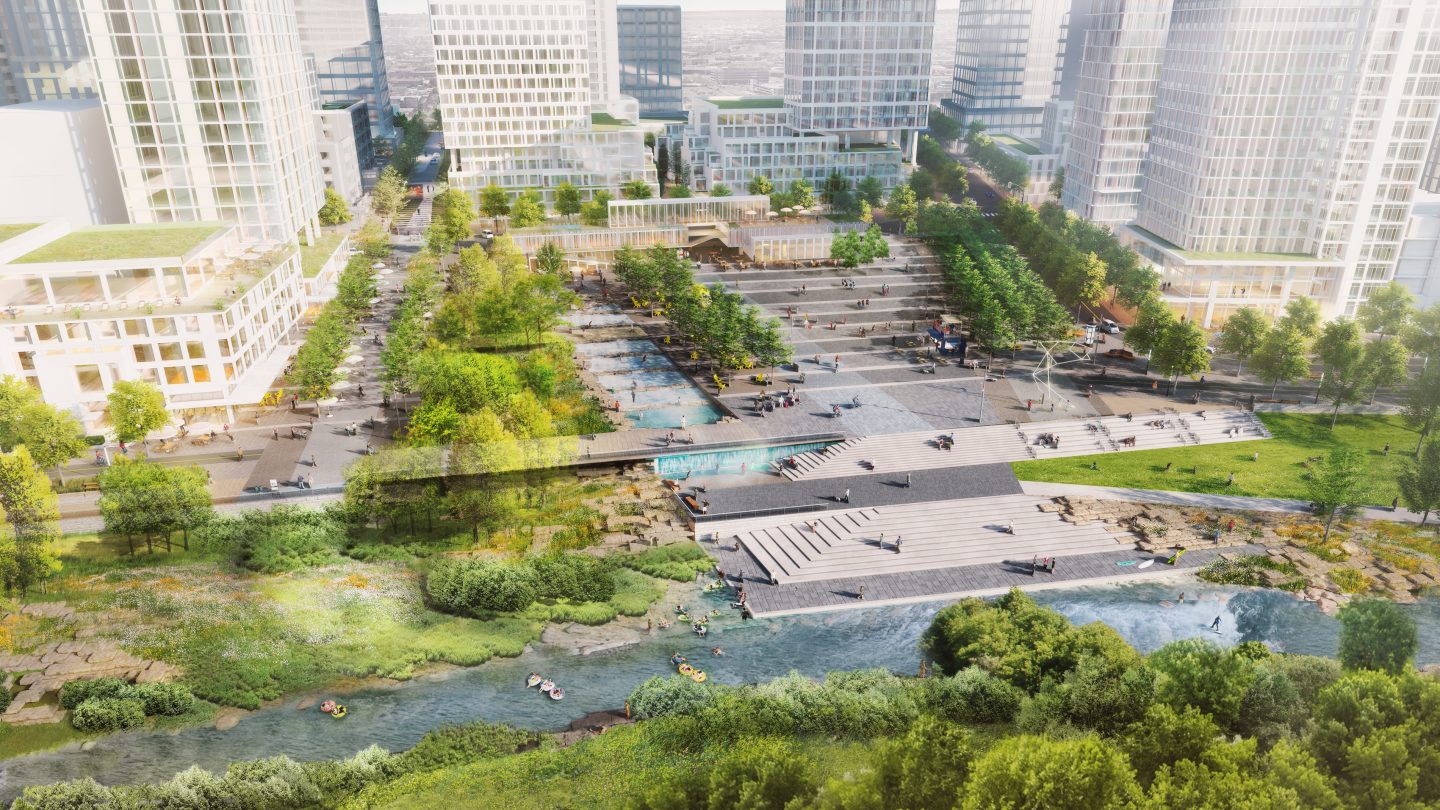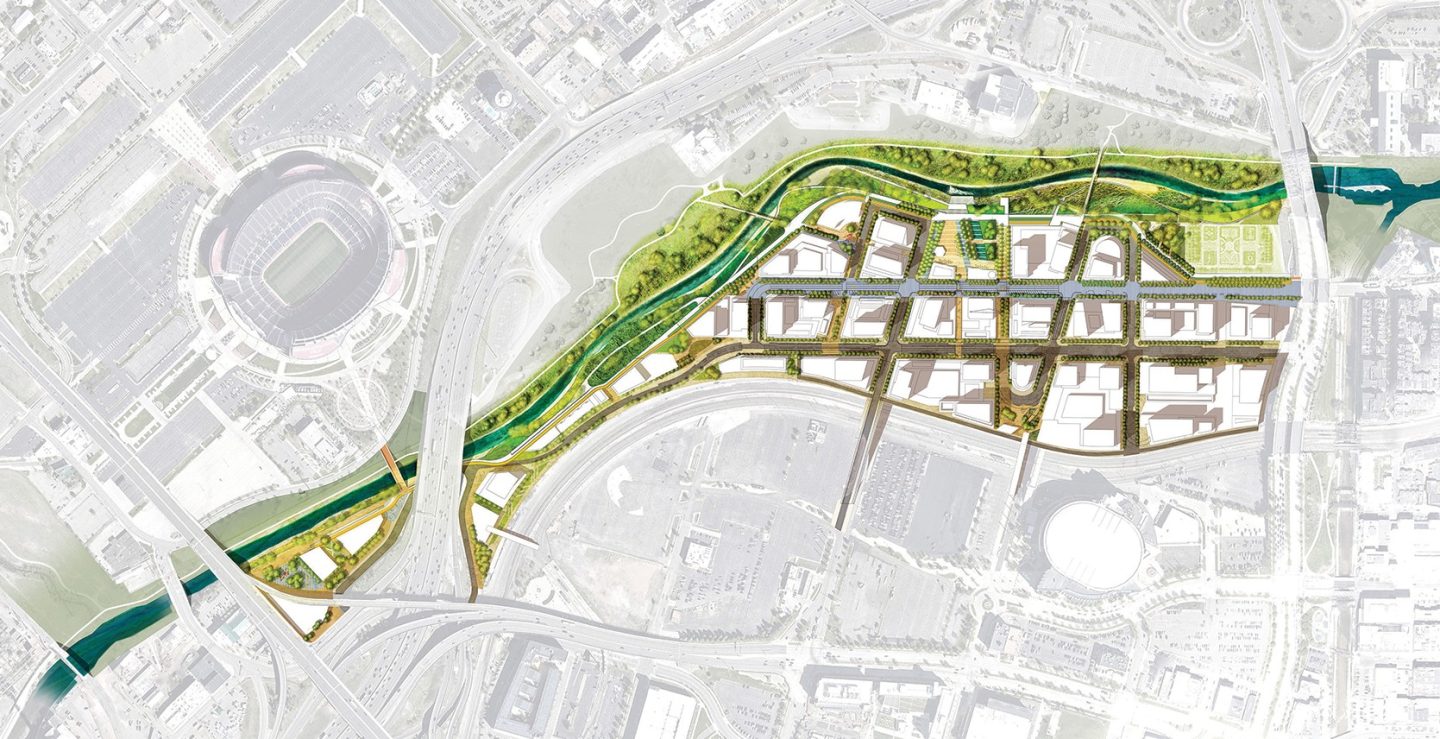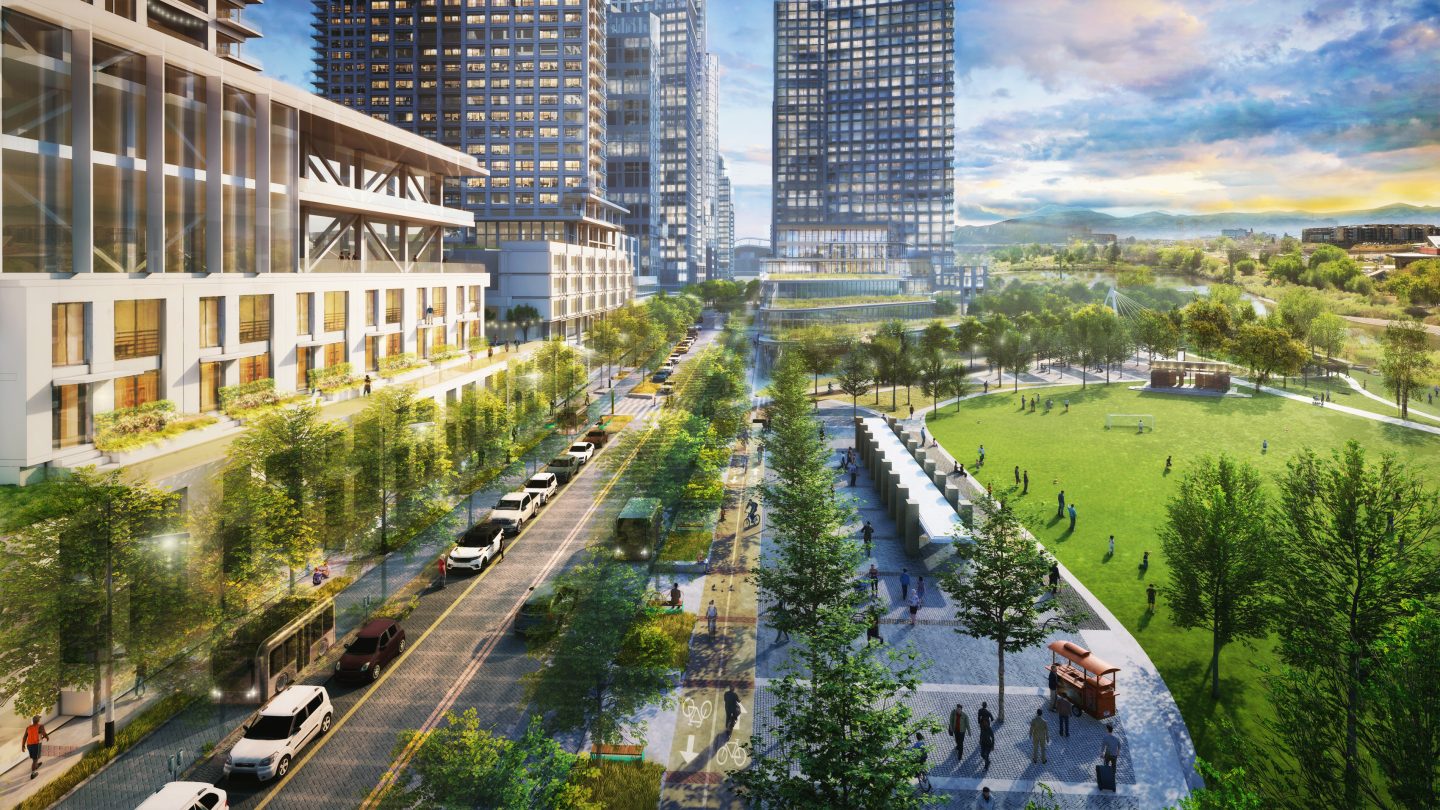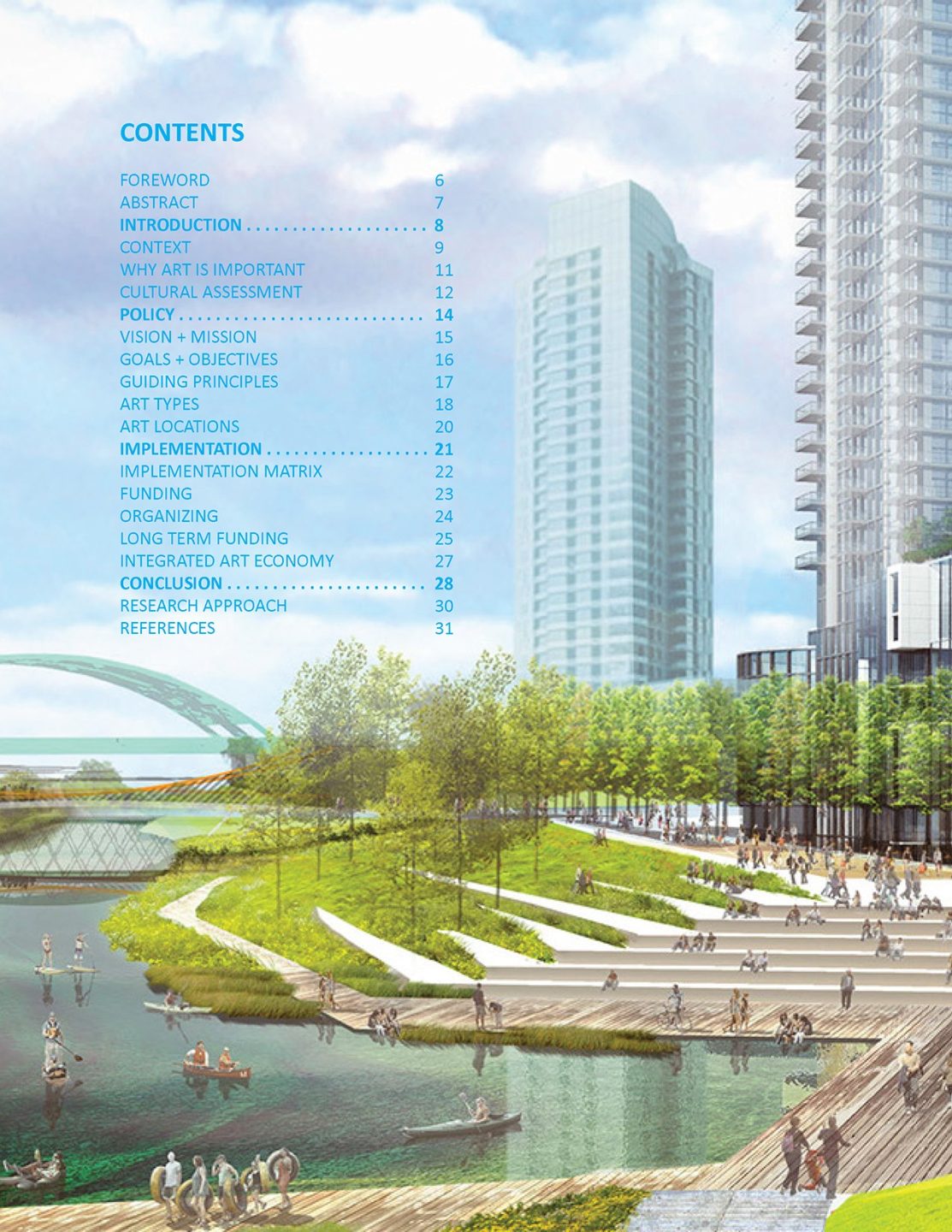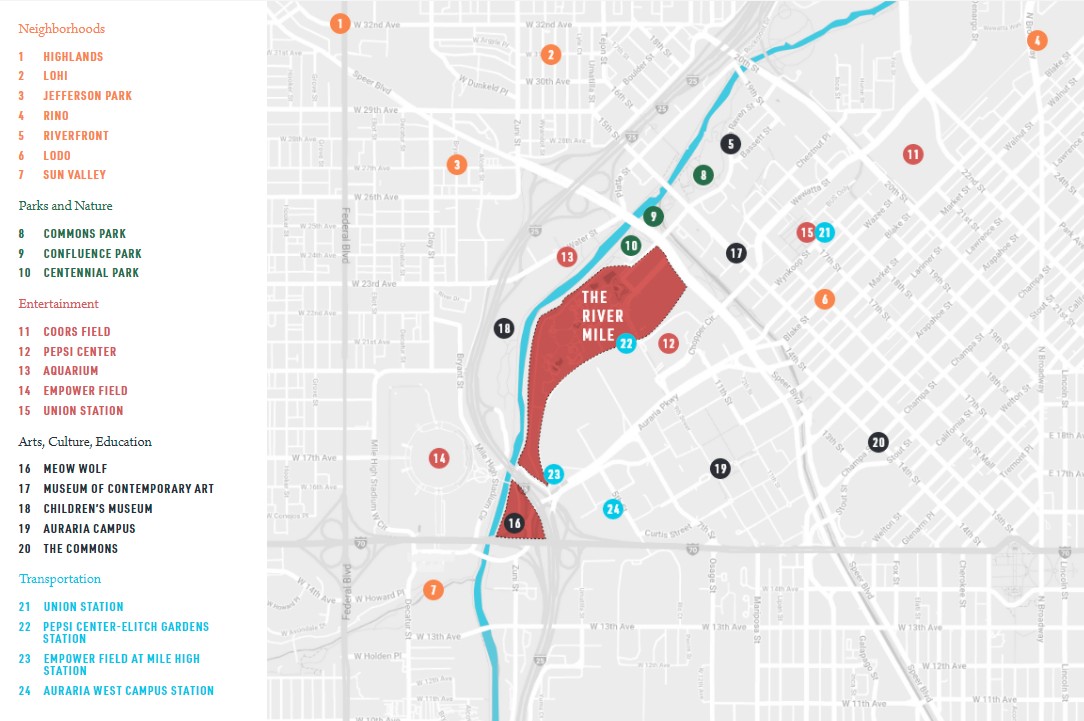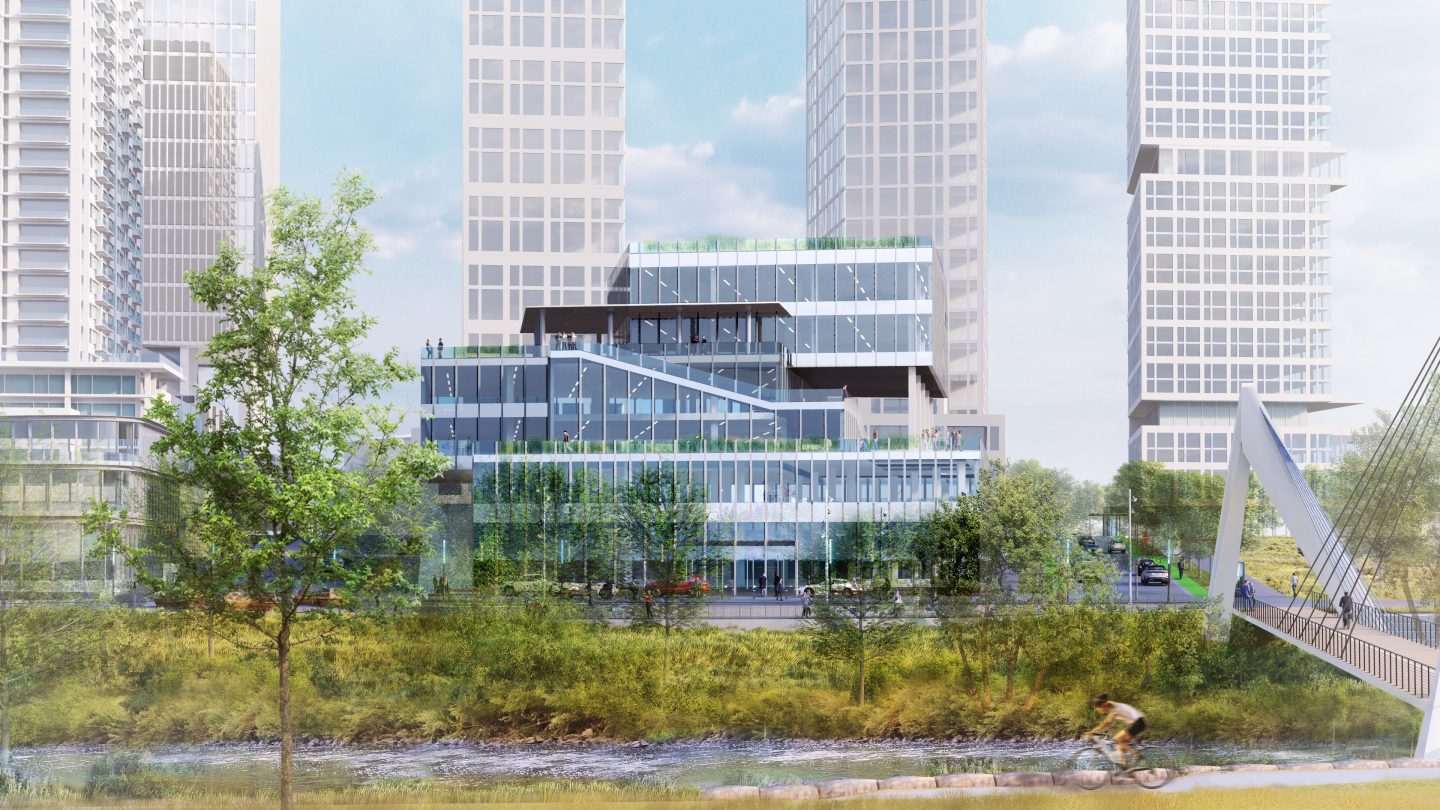 River Mile
Denver, Colorado
Industry
Community Art Plans
Public Art
Highlights:
Our recommendations included renewed public art policies and programs, initiatives to support the local labor force, financing and organizing strategies, civic engagement efforts, and more.

Art Types: impermanent, celebration, landmark, discovery

The River Mile neighborhood will be a hub for social and cultural activity, surrounded by mass transit, entertainment, and recreation including a multi-university campus, several museums, Union Station light rail, and two of Denver's largest venues, The Pepsi Center and Mile High Stadium.

14m square feet of total development and 4.7m square feet of commercial space
Show more
The Story
The River Mile is an exciting new mixed-use development planned for downtown Denver, where residents and visitors can access art, culture, retail, entertainment, nature, and more along the city's largest waterway, the South Platte River.  The vision for the 25-year project is to create a 62-acre sustainable neighborhood that includes shops, offices, housing, and an authentic art experience. The River Mile is where the river and the city meet in a thriving, walkable neighborhood infused with social and cultural amenities. 
Our team had the honor of developing the art and cultural plan for The River Mile to enhance the neighborhood's community and prioritize local creatives. Our detailed plan provides thoughtful recommendations for project stakeholders, including:
Art and Cultural Policies and Programming: To be the "happening hub" of social and cultural activities in Denver, the River Mile will need to leverage local talent to produce frequent, diverse cultural events that engage visitors and guests alike. Our team developed principles to guide such programming – stable enough to set a foundation yet flexible enough to evolve with the changing needs of the community. 
Public Art Integration: We identified art types, goals, and locations that will maximize civic engagement, meanwhile fostering a safe and inviting environment for all. From temporary art that grabs attention to monumental art that informs a sense of direction, public art will be deeply ingrained into The River Mile, giving it an invigorating buzz that keeps people coming back. 
Localized Art Economy: We provided vertical integration recommendations to create cost efficiencies while uplifting the local labor force. Examples include utilizing excess construction and deconstruction materials for manufacturing and/or on-site fabrication of stage sets, signage, and sculptures. Doing so could both employ  Colorado creatives and provide career-building experience for emerging talent through University partnerships.
Financing and Organizing Strategies: Based on a study of ten different developments from around the world, we investigated various organizational models, income sources, and funding types to determine a diversified funding approach that utilizes both percent-of-construction fees and transfer fees applied at lease or sale.  Such strategies create a foundation for permanent art infrastructure and community services, generating goodwill and buy-in from residents who join a development.
Mobilizing an Art and Culture Organization: Our team provided guidance for establishing a local arts and culture nonprofit, whose activities would incur additional grants, donations, and event revenue to fund continuous arts and cultural programming. We developed an operating plan to guide this organization, ensuring the River Mile remains an integral part of Denver's civic fabric for years to come.
Interested in learning more about this monumental project? Visit rivermiledenver.com and tune into our podcast to hear from Rhys Duggan, CEO of Revesco Properties, the developer behind the River Mile.
Show more