Honoring Culture and Community in Real Estate Development with Patrick Foley
Dot Dot Dot: The NINE dot ARTS Podcast
Episode 26
This insightful episode of dot dot dot: The NINE dot ARTS Podcast features yet another important leader behind Seattle's Midtown Square, a new mixed-use development featuring both market rate and affordable housing, as well as permanent retail space for minority-owned businesses and a vibrant public art program. The episode builds on previous conversations with art and cultural consultant Vivian Phillips, whose nonprofit Arté Noir is now the anchor tenant in Midtown Square; as well as Rico Quirindongo, the civic design expert behind the project; and Juan Alonso Rodriguez, one of the many artists whose work is featured at the property, telling a compelling visual story about the area's rich African American history and the project's core tenants of "reverence and discovery." As the developer of the project, Patrick discusses the value of art, culture, and continuous community engagement in creating an authentic and regenerative destination.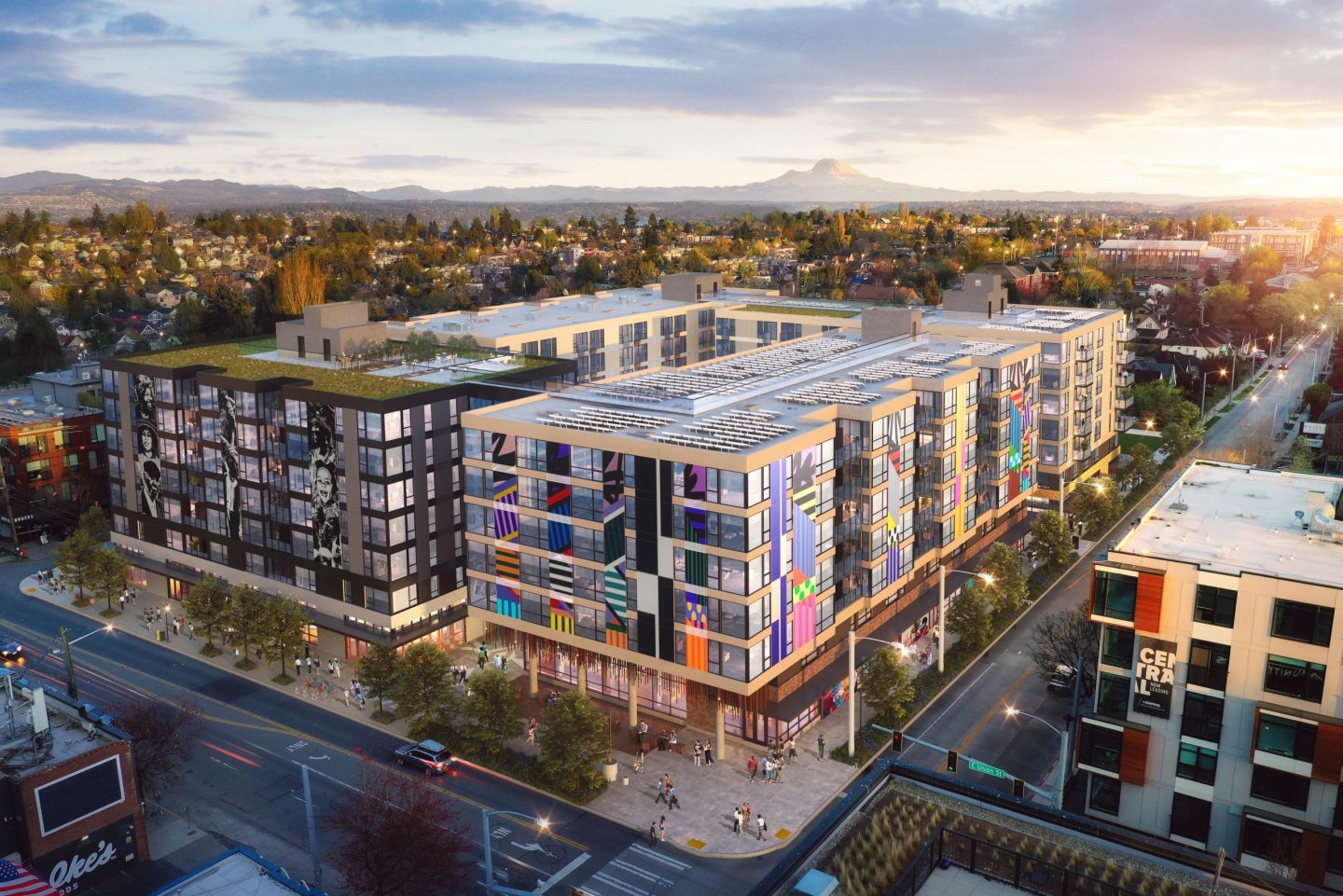 Discussed in the Episode:
Lake Union Partners
The State Hotel
Featured Artists at The State Hotel
Granary Campus
Midtown Square
Featured Artists at Midtown Square
Arté Noir at Midtown Square
James Washington Jr.'s "The Fountain of Triumph"
Capital Hill Occupied Protest (CHOP)
About Patrick Foley, Co-founder and Managing Partner, Lake Union Partners:
Patrick is the Co-founder and Managing Partner at Lake Union Partners, a Seattle-based development firm focusing on urban infill mixed-use projects, preservation, and adaptive reuse projects in the Seattle, Portland, and Salt Lake City markets. His portfolio includes more than twenty adaptive reuse projects in the Seattle area, most notably The State Hotel and The Standard. Patrick focuses on project vision and the execution of the development business plan. His extensive background in adaptive reuse of heritage buildings and development of new construction projects provides a valuable perspective as he oversees Lake Union Partners' placemaking and entitlement processes as well as investment partner relations.
About Dot Dot Dot: The NINE dot ARTS Podcast
Dot Dot Dot is the continuing conversation around art and placemaking in the built environment. Hosted by NINE dot ARTS CEO Martha Weidmann, episodes explore art, culture, community, and more with a range of reputable business leaders. Tune in biweekly to learn how an original art experience can boost your business and make a social impact.
*All episodes will be available on our YouTube Channel or wherever you get your podcasts!