Go Back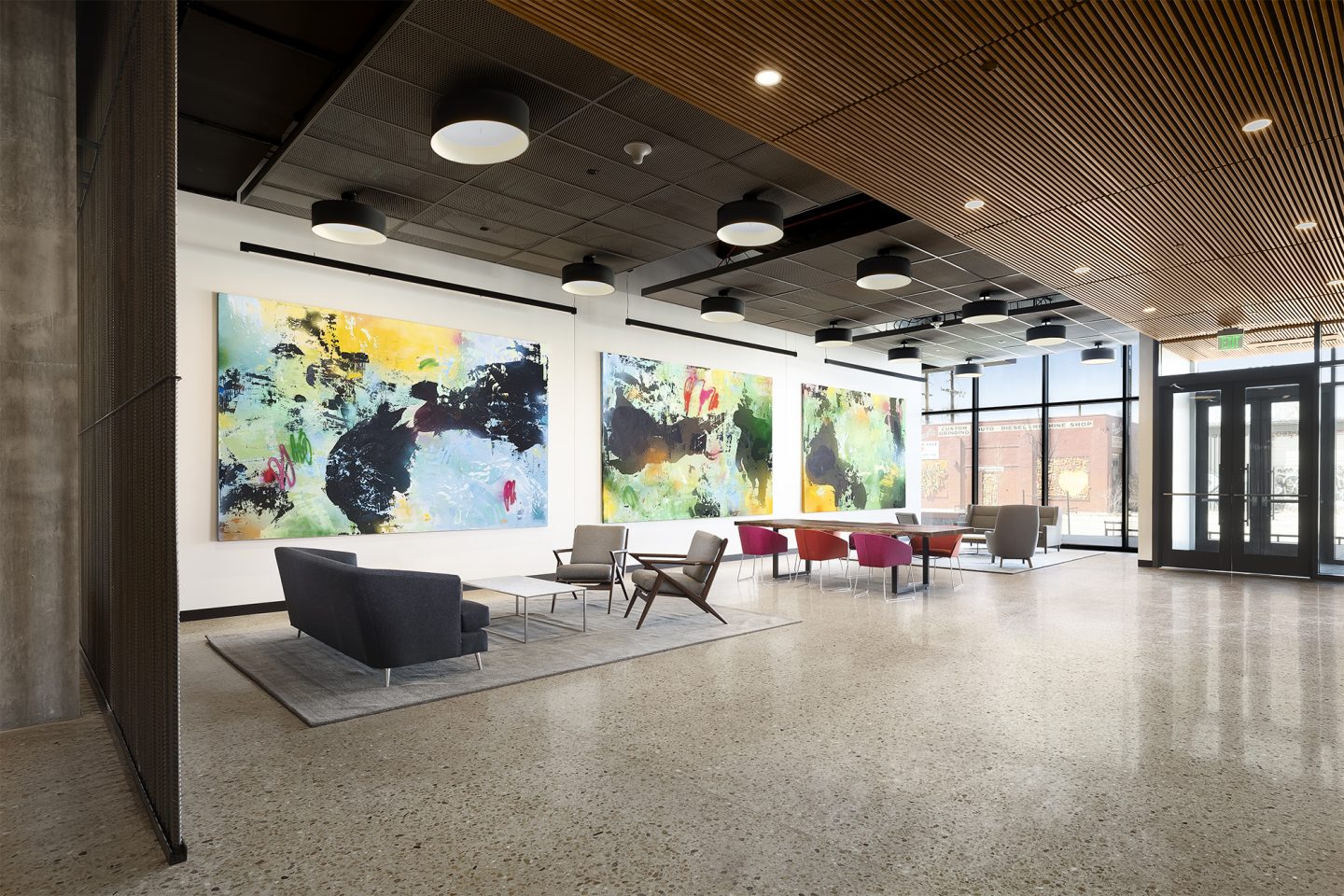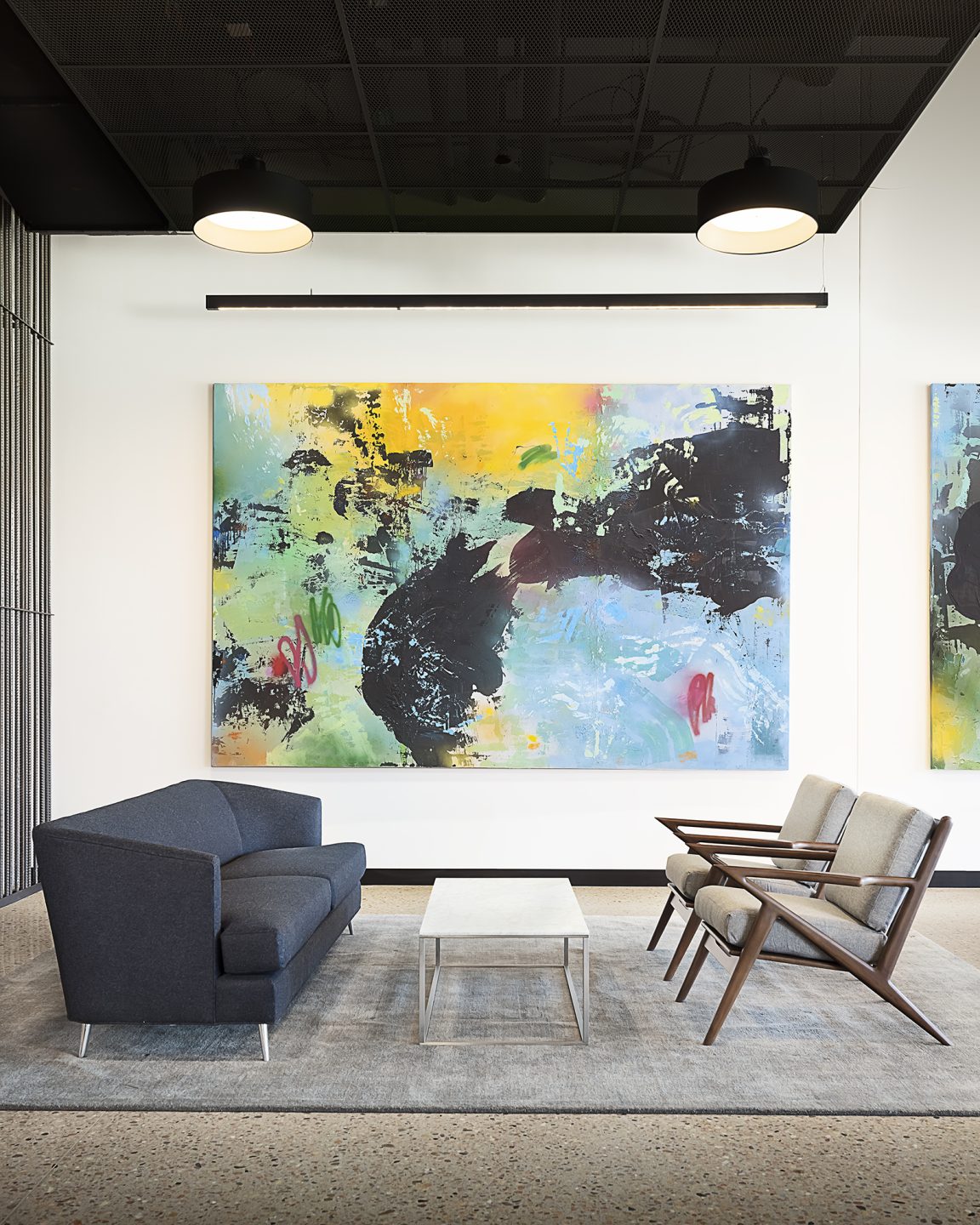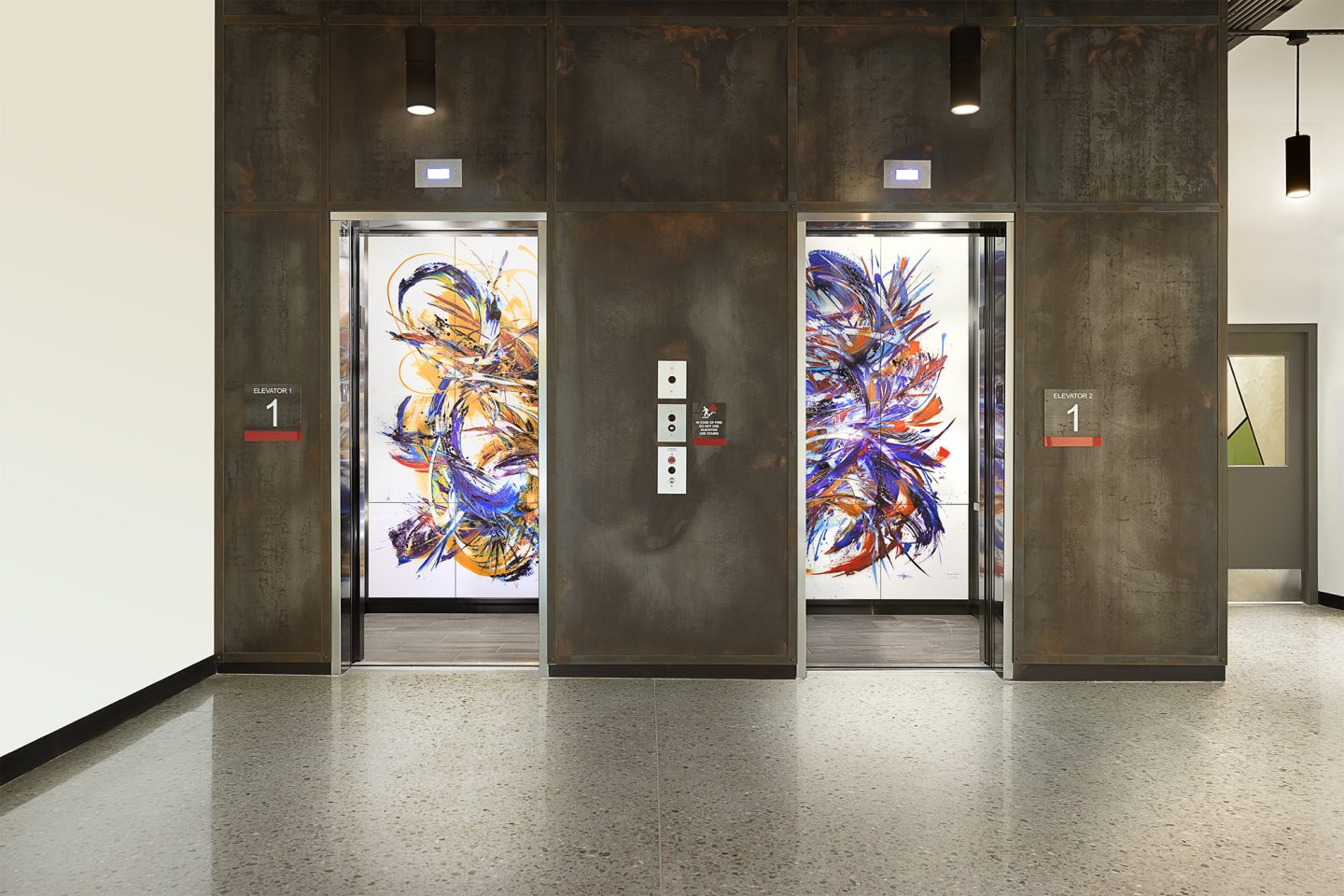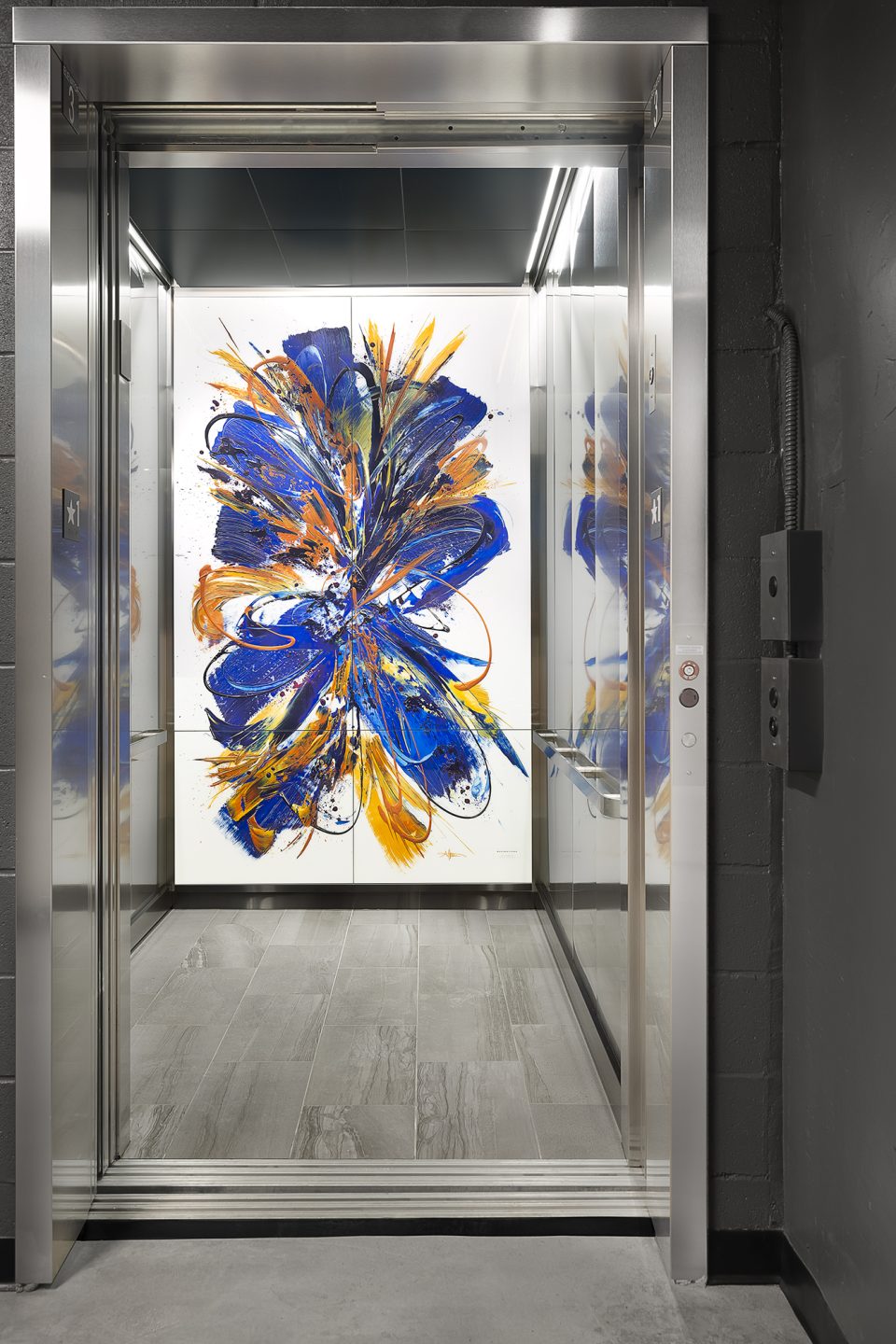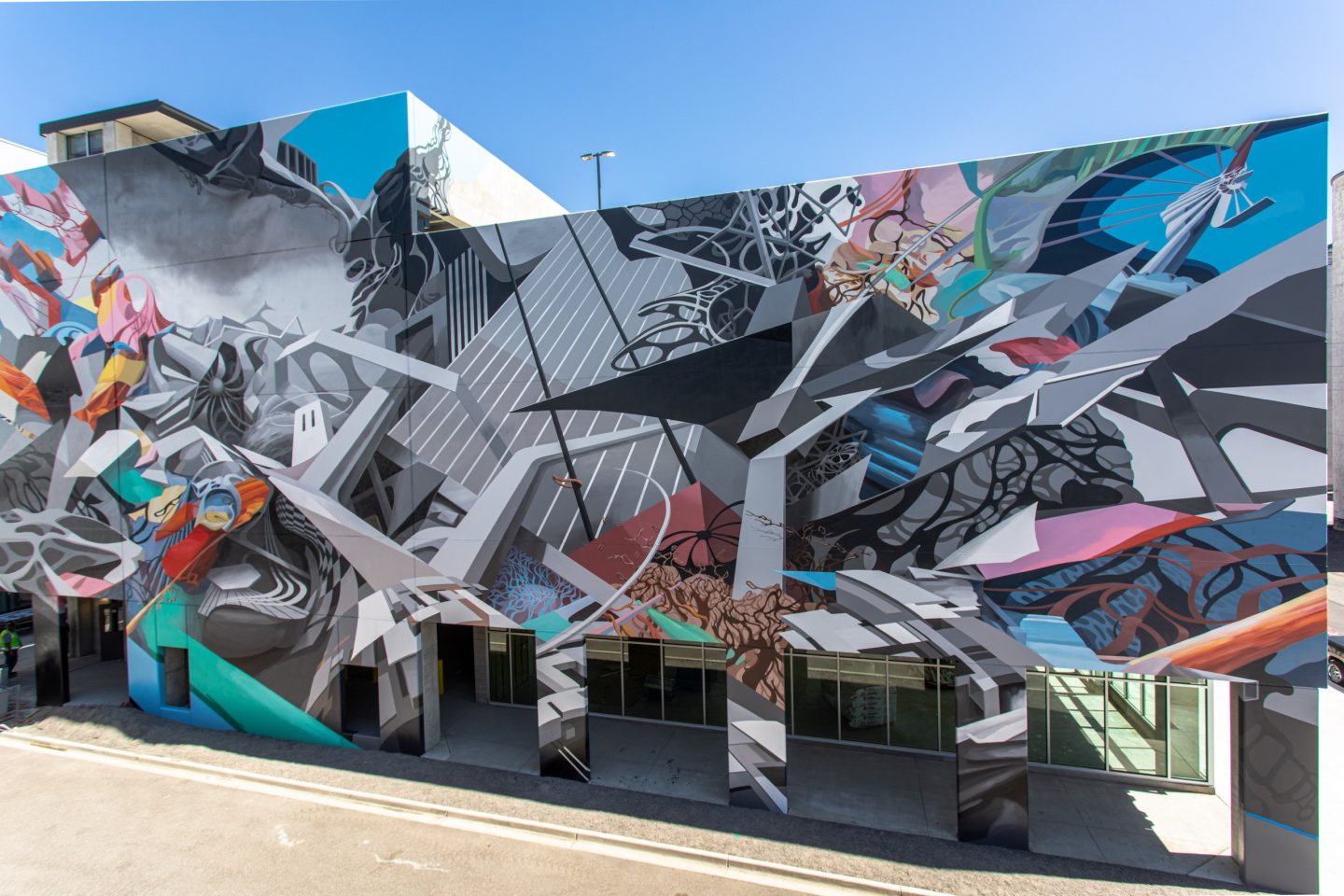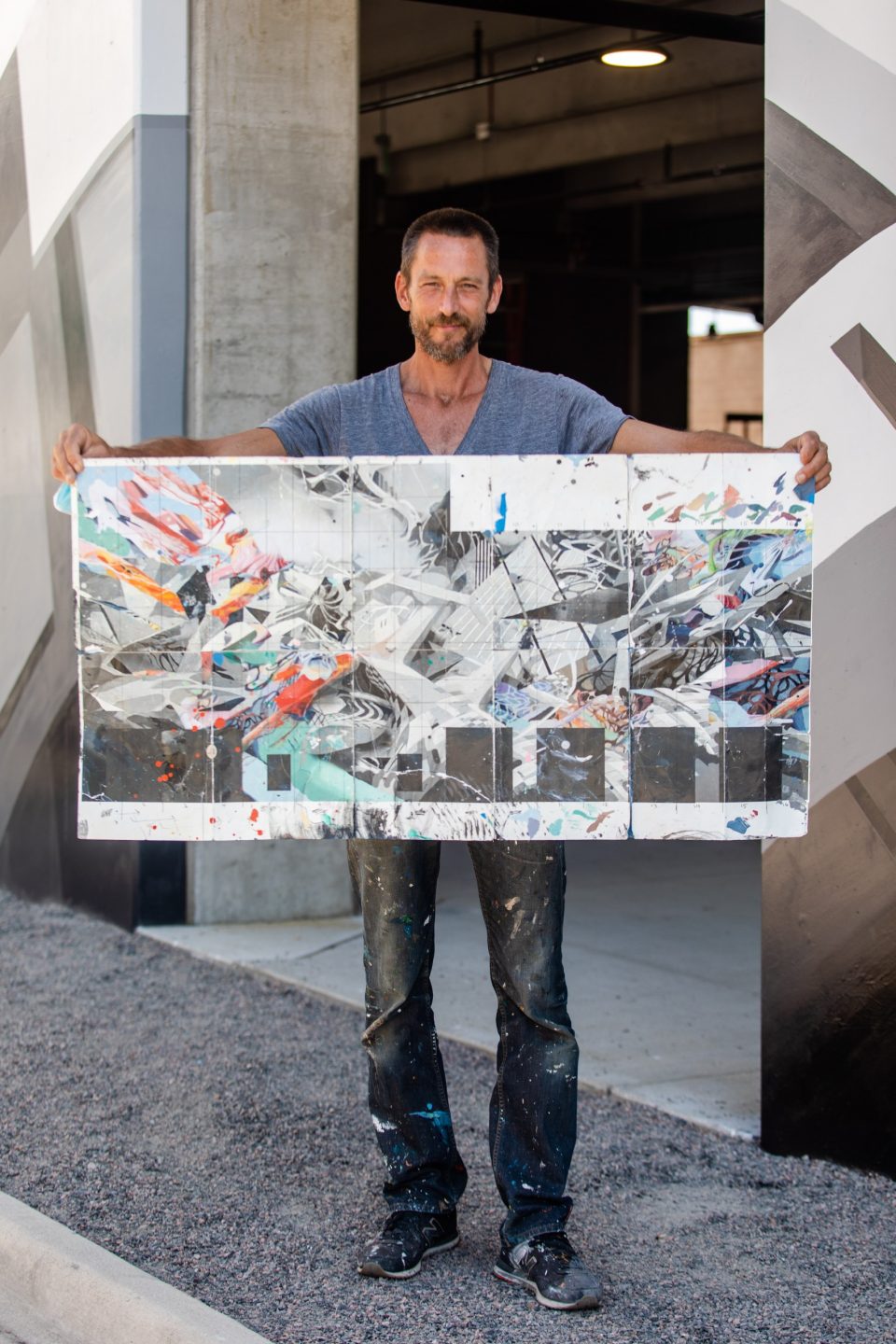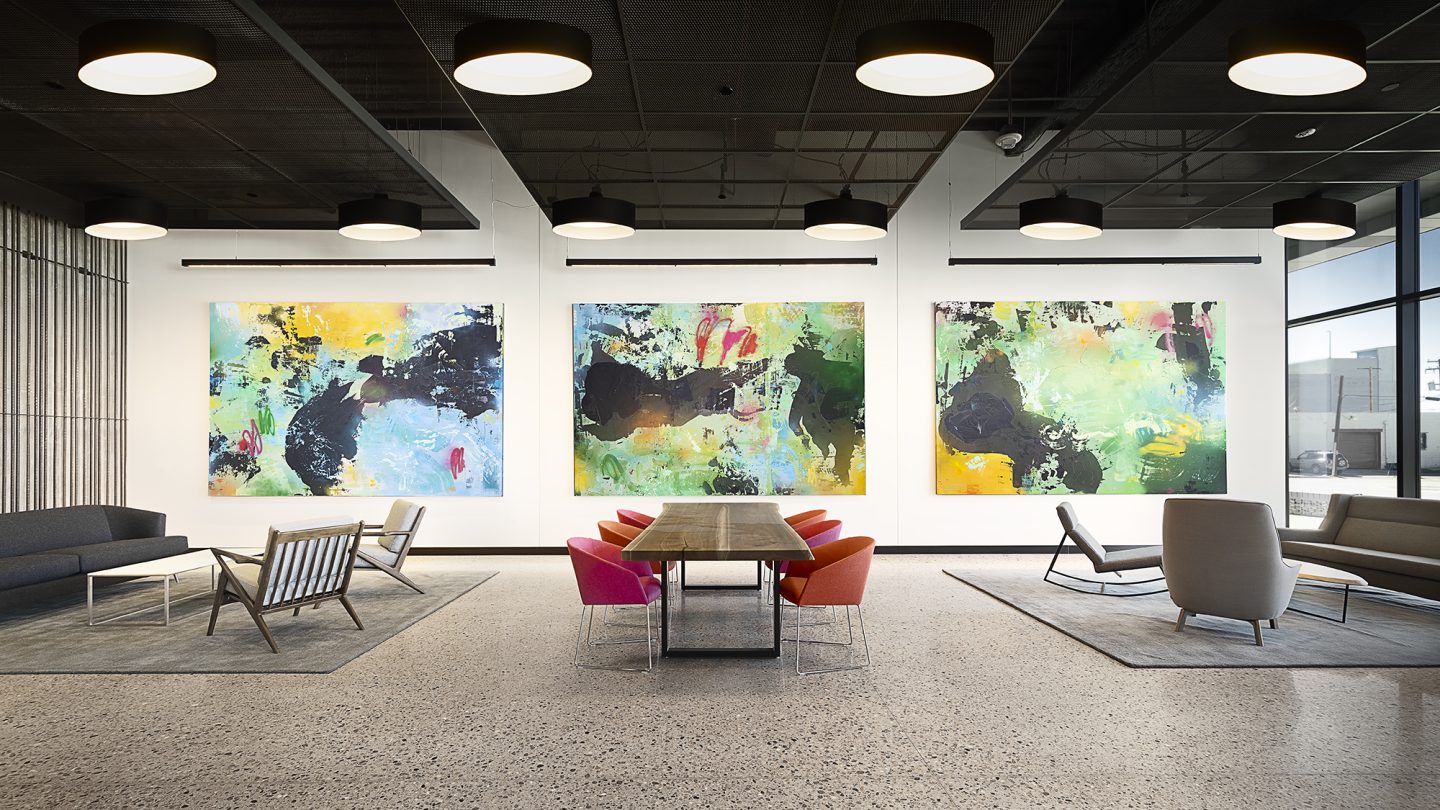 Rev 360
Denver, Colorado
Highlights:
Each of Romelle's lobby paintings required up to six movers to carry.

The north side parking garage mural features a hidden element - a portrait of the neighborhood dog who lives near the building!
Show more
The Story
Rev 360 is a premier, multipurpose office space located in the heart of Denver's River North Arts District, where the gritty, industrial past meets the stylish, urban present. The goal of the art collection was to capture these characteristics, creating an energetic urban buzz consistent with the neighborhood's vibrant arts and cultural scene. Our team curated three site-specific art installations to engage and inspire visitors, providing both awe-inspiring landmark moments and delightfully unexpected surprises. 
Denver artist Romelle – whose studio is located just blocks from the building – created three 8' x 12' abstract paintings for the office lobby. The large, textural artworks offer a welcome greeting to office tenants and visitors, meanwhile awakening the space with their vibrant colors. 
When the elevator doors open, guests are met with continued color and energy from local artist Amy Thornton's abstract installations. Originally created as small-scale paintings, Amy's artworks were digitized and reproduced into three large-scale prints that fill the building's elevator cabs. Tenants can also experience her original works framed inside the office space. 
Finally, two massive murals by California artist Oliver Vernon cascade over the office's parking garage, requiring tremendous design preparation and eight weeks of painting. But it all paid off! The final North side mural – visible from the bustling 38th Street – serves as a landmark installation that helps navigate visitors to the building. Meanwhile, the South side mural is less prominent to passersby, providing a stunning discovery moment to those who interact with it.

Altogether, viewers are sure to be inspired by the art collection at Rev 360, which elevates the building's state-of-the-art design and revolutionary approach to health and wellness.
Show more