THREE REASONS WHY BIG ART IS IN BIG DEMAND.
From interior walls to entire sides of buildings, our NINE dot ARTS curators are working with artists to create large scale artworks across a wide range of client projects. Big, impactful artwork is hotter than ever and there are some important reasons why we're incorporating these big creations into so many client properties and spaces.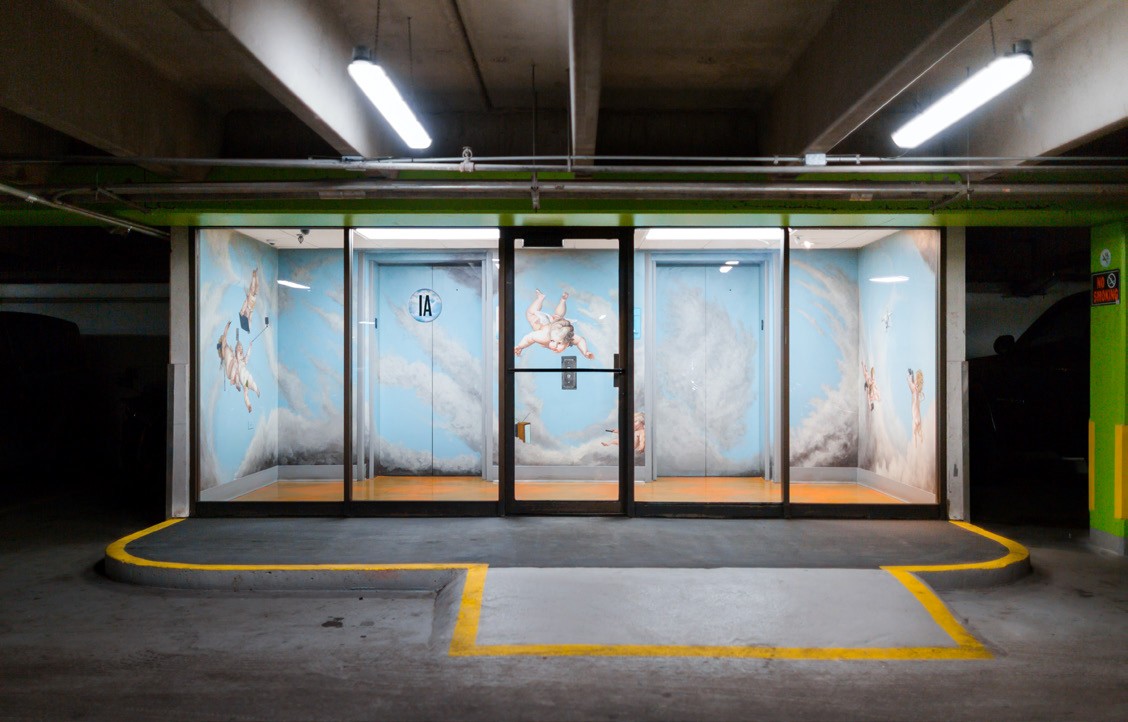 1. VIEWING DISTANCE AND SOCIAL DISTANCE GO HAND IN HAND.
Places where people gather face new challenges. When the topic of the day (and the foreseeable future) is about keeping distance from others and not gathering in large groups, how does that impact decisions concerning art? One way is to create "art from afar," or in other words, art that can have an impact from a distance. Large 3D wall installations or murals that grab attention allow your guests/ visitors/ residents/ tenants an opportunity to experience art and your brand without having to be near the art and, therefore, near other people.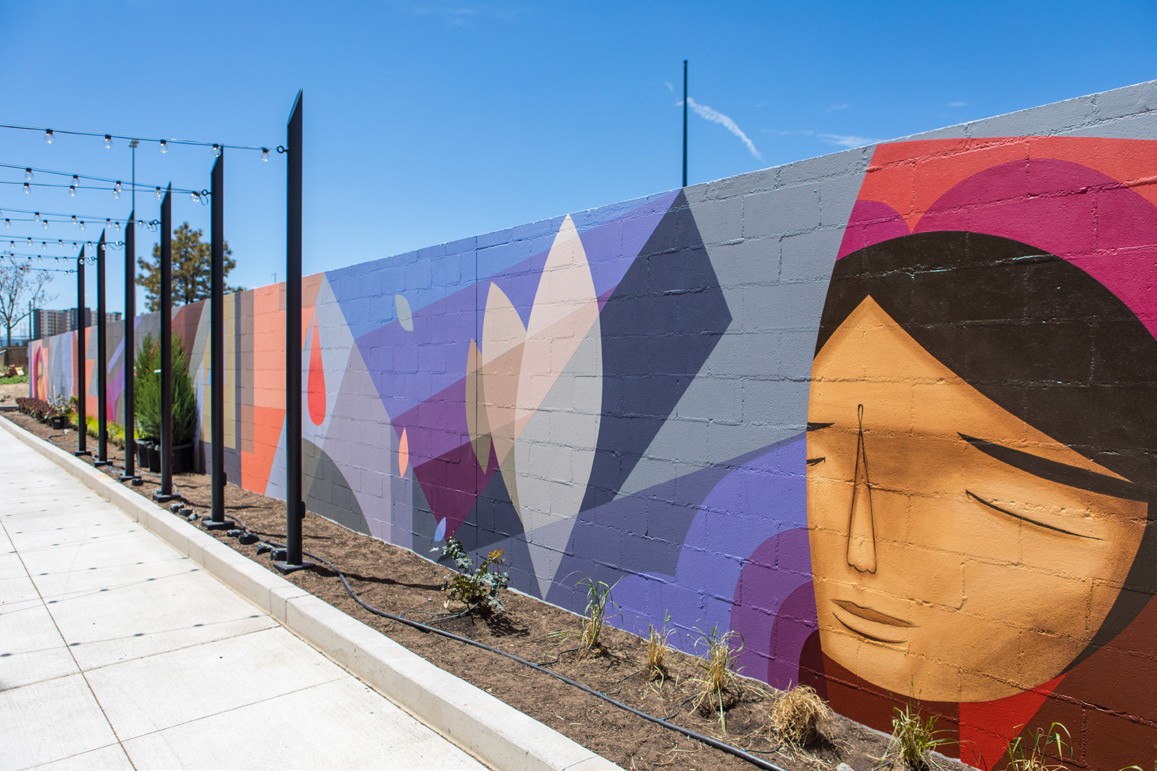 2. BIG FORMAT = BIG DRAW
Regardless of the business you're in, in today's crowded marketplace you need every competitive advantage you can get. Big, interesting, inviting artwork draws the attention of your audience and invites them in to explore and discover. In our State of the Art Consulting and Curating Business survey last year, 92% of respondents said that art installations elicit positive feedback. Why would you want to hide all of your art inside or out of view? Make people stop. Make them look. Invite them in.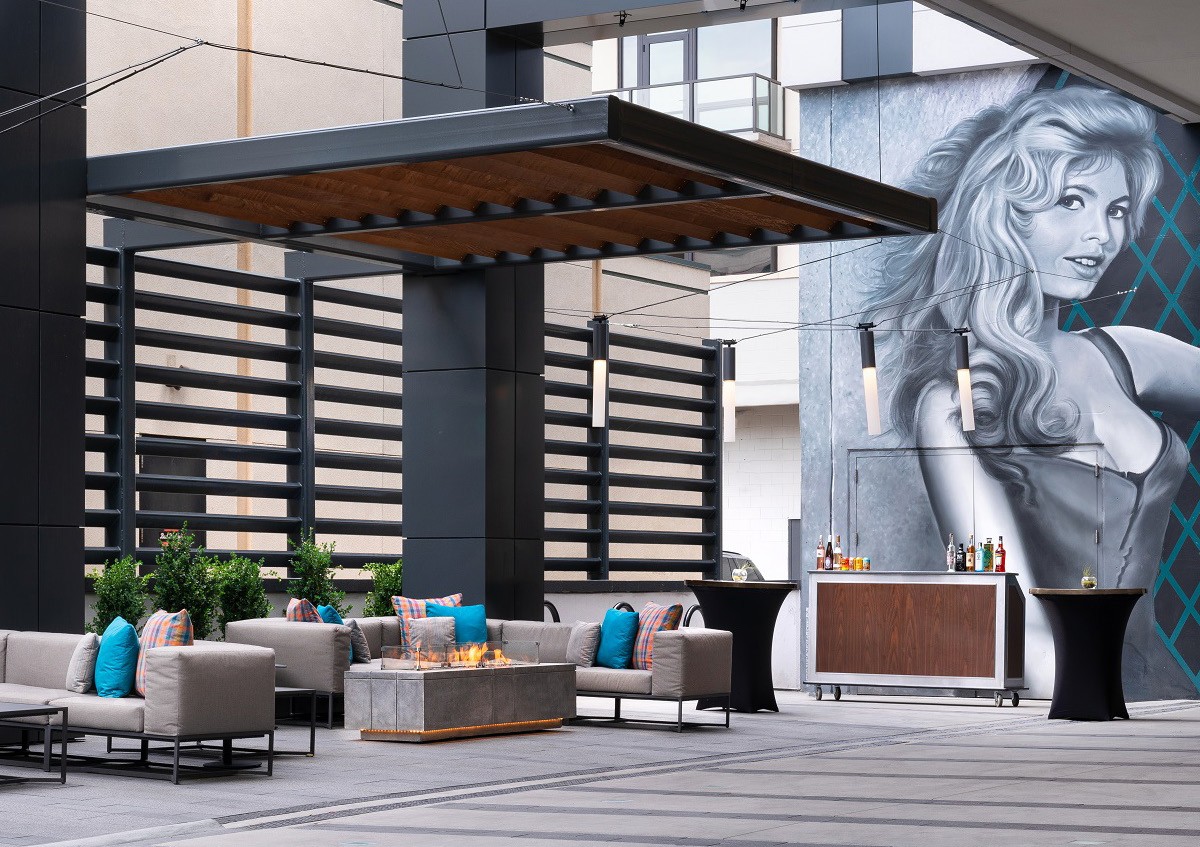 3. INSTAGRAMMABLE MOMENTS AND WAYFINDING
Have you been to the Dairy Block Alley in lower downtown Denver? If you have, you know that you can't be there more than 5 minutes without someone taking a selfie by the Spilt Milk art installation at one end of the alley. It's the type of signature art piece that not only draws people in, but helps to create shareable moments. Art such as Spilt Milk helps you create a landmark worth sharing. And sharing is good for your business. What about a parking garage or pedestrian shopping district? Why not brighten up the space and help people find their way with impossible-to-miss and easy-to-remember artwork that not only makes them stop and smile but also serves as wayfinding in an unexpected way. Big art creates moments and memories.