What Can Denver Learn from Mexico City?
A Recap of the 2022 Urban Exploration Program hosted by the Downtown Denver Partnership
After a week in Mexico City for Downtown Denver Partnership's Urban Exploration Program, NINE dot ARTS Co-founders Martha Weidmann and Molly Casey were eager to apply their learnings (and some fantastic local artwork!) to our projects in Denver and beyond. Read the interview below for highlights from the trip and lessons for Denver's own creative economy.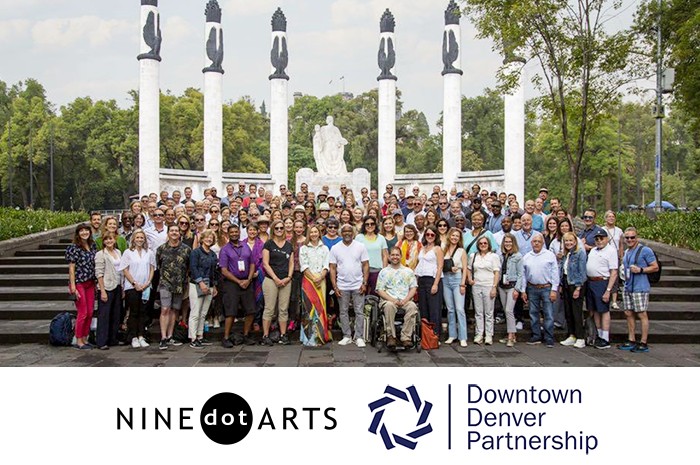 Q: In reflecting on your trip, what stuck out to you most about your time in Mexico City?
Martha Weidmann: Beyond its incredible cuisine (not to mention some tasty tequila), I was amazed by the city's cultural vibrancy. Everywhere we went, there was color, movement, and an exciting buzz that made the city feel totally alive. From people dancing in public plazas to local live music and busy artisan markets, there was a palpable energy that seeped into every element of our experience.
Molly Casey: Totally. The city is the perfect example of the power art has on our spaces, our shared experiences, and our civic fabric. In terms of the arts, Mexico City boasts more than 150 museums – more than almost every city on Earth. It was named the World Design Capital for its mastery in design, architecture, fashion, food, and the arts. It holds Latin America's largest art fair, Zona Maco, which hosts more than 200 galleries and attracts over 60,000 visitors from around the world. And it's the home of artist legends like Frida Kahlo, Diego Rivera, Carlos Almaraz, and so many others. So the impact of the arts on city life is undeniable.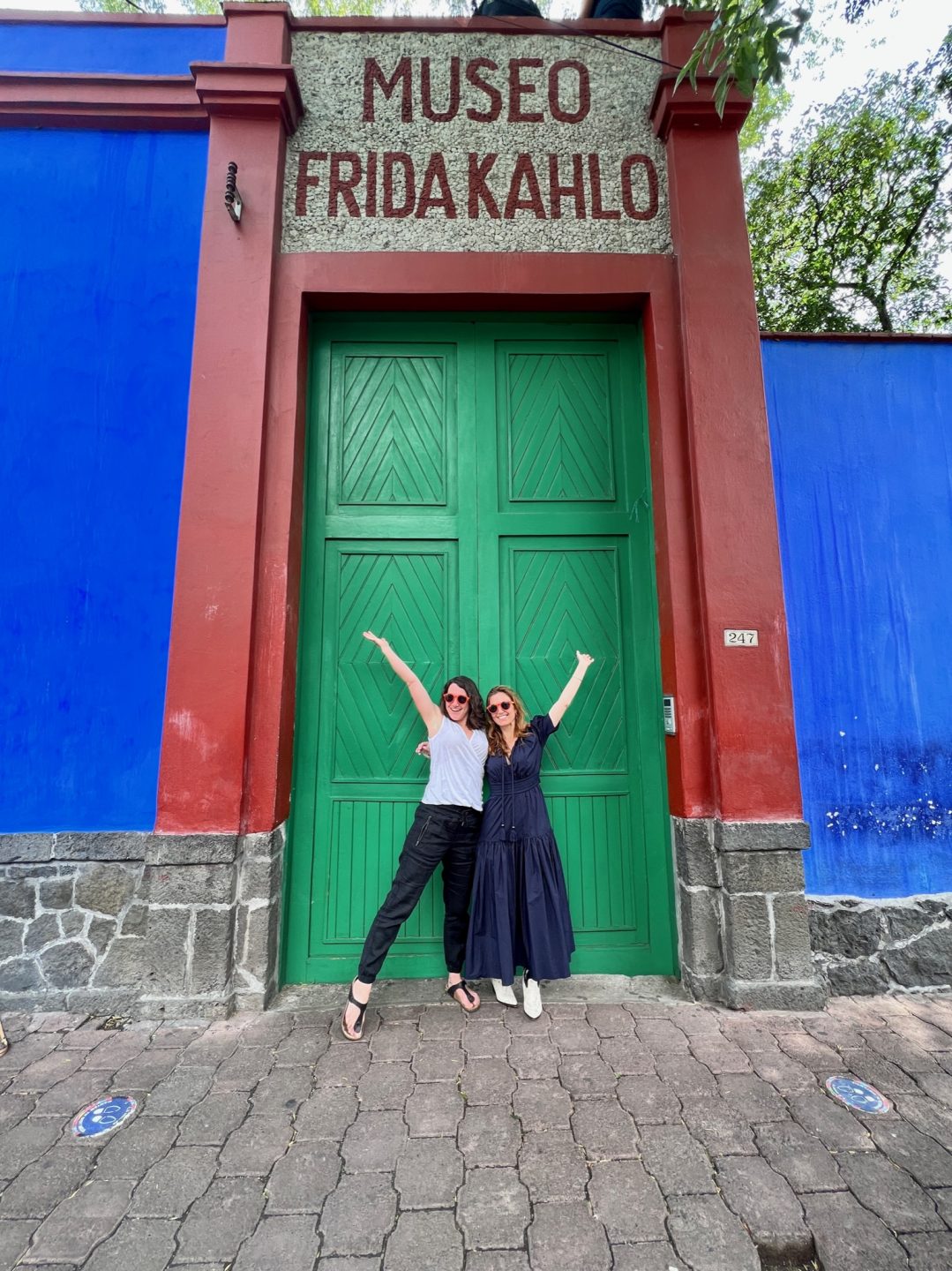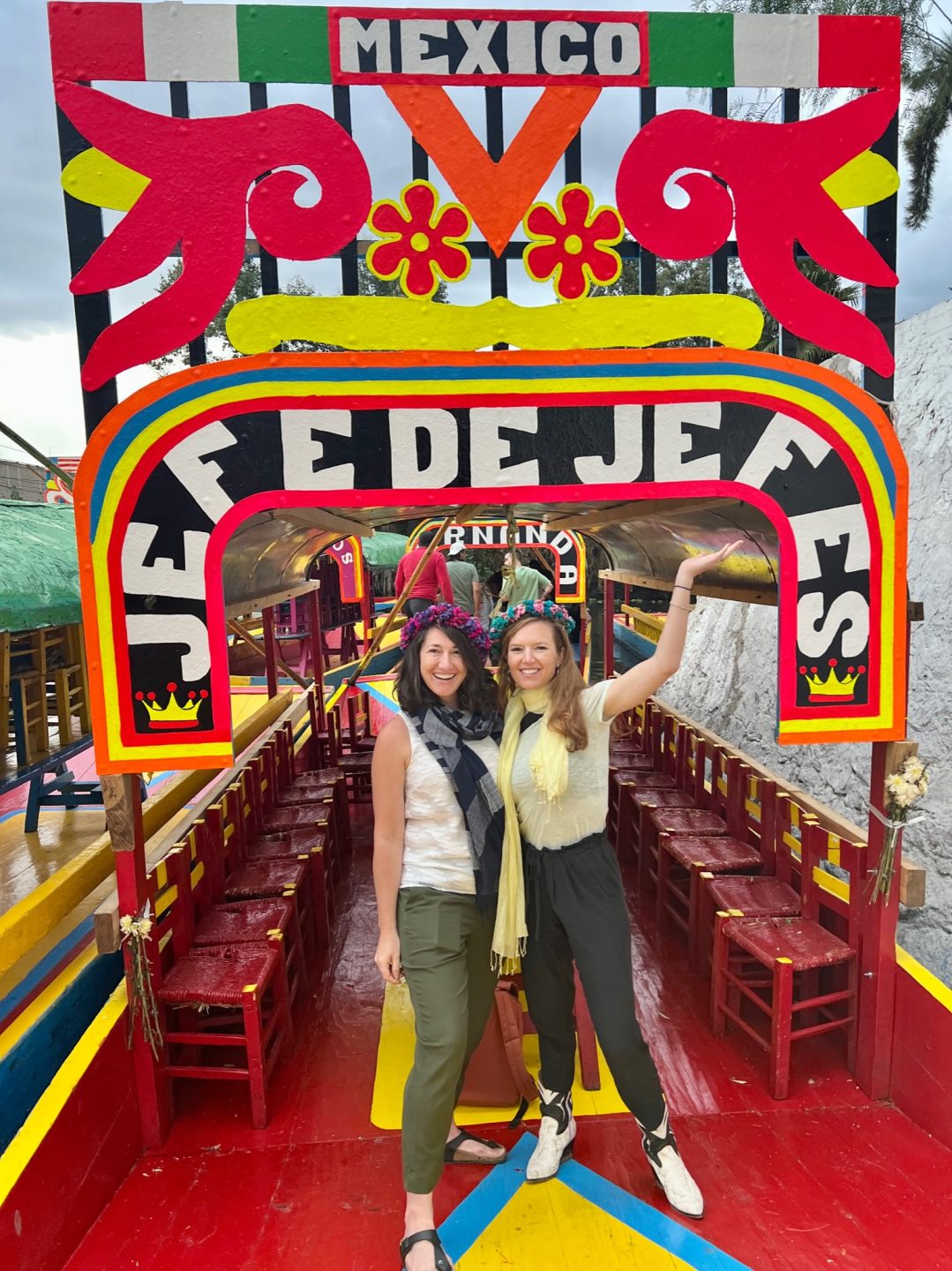 Q: You were fortunate to have local residents show you around and help you get a sense of the culture. What was that like and what did you take away from your time with community leaders?
Molly Casey: I admired the enthusiasm and entrepreneurial spirit of many of the folks we met. From local artisans to business professionals, there was a never-ending network of creativity, and even a little chaos. People seemed to embrace failure with a kind of serenity – even satisfaction – that we don't often see in the U.S. As if failure is critical to improving your art or business. And it is! This was very refreshing and something we can all learn from.
Martha Weidmann: Absolutely! And I think it's another reason the city is prosperous in many ways. They approach challenges creatively and collectively. People seem to embrace obstacles and hardships with a newfound appreciation for life, because acknowledging the bad can help you savor the good. And that forward-thinking, entrepreneurial mindset undoubtedly influences the city's creative energy. 
Q: What were some of your favorite activities during the trip and why?
Martha Weidmann: I really enjoyed walking the full loop of Amsterdam Avenue in La Condesa/Roma. It's a gorgeous promenade and the former site of a horse racing track. Parque Mexico, a large urban park with amazing art deco architecture, is right in the middle. For me, this was the most beautiful part of Mexico City. And on the walking tour we also got to see the house and studio of architect Luis Barragán, built in 1948 and included on the UNESCO 2004 World Heritage List for its excellence in contemporary architecture.
I also loved visiting the artist-run residency program Casa Maauad, founded in 2010 by Mexican Artist Anuar Maauad, where we got to enjoy artwork by Daniel Escobar, Teresa Solar, and Adam Milner.
Molly Casey: One of my favorite activities was going to the Lucha libre wrestling competition, which is the second highest spectator sport (after football) in Mexico. We ordered giant micheladas and got to experience this very exhilarating and authentic cultural phenomena that is so popular there.
I also loved visiting El Bazaar Sábado. It's like our art markets in the states, but every weekend! You meet the artists and artisans, find really unique work, and get to enjoy the beautifully historic San Angel neighborhood.

And we can't forget our Friday night hang out with the locals at Xochimilco. High school parties, romantic dates, mariachi, and my personal favorite – the boats that tie up to yours and make you dinner!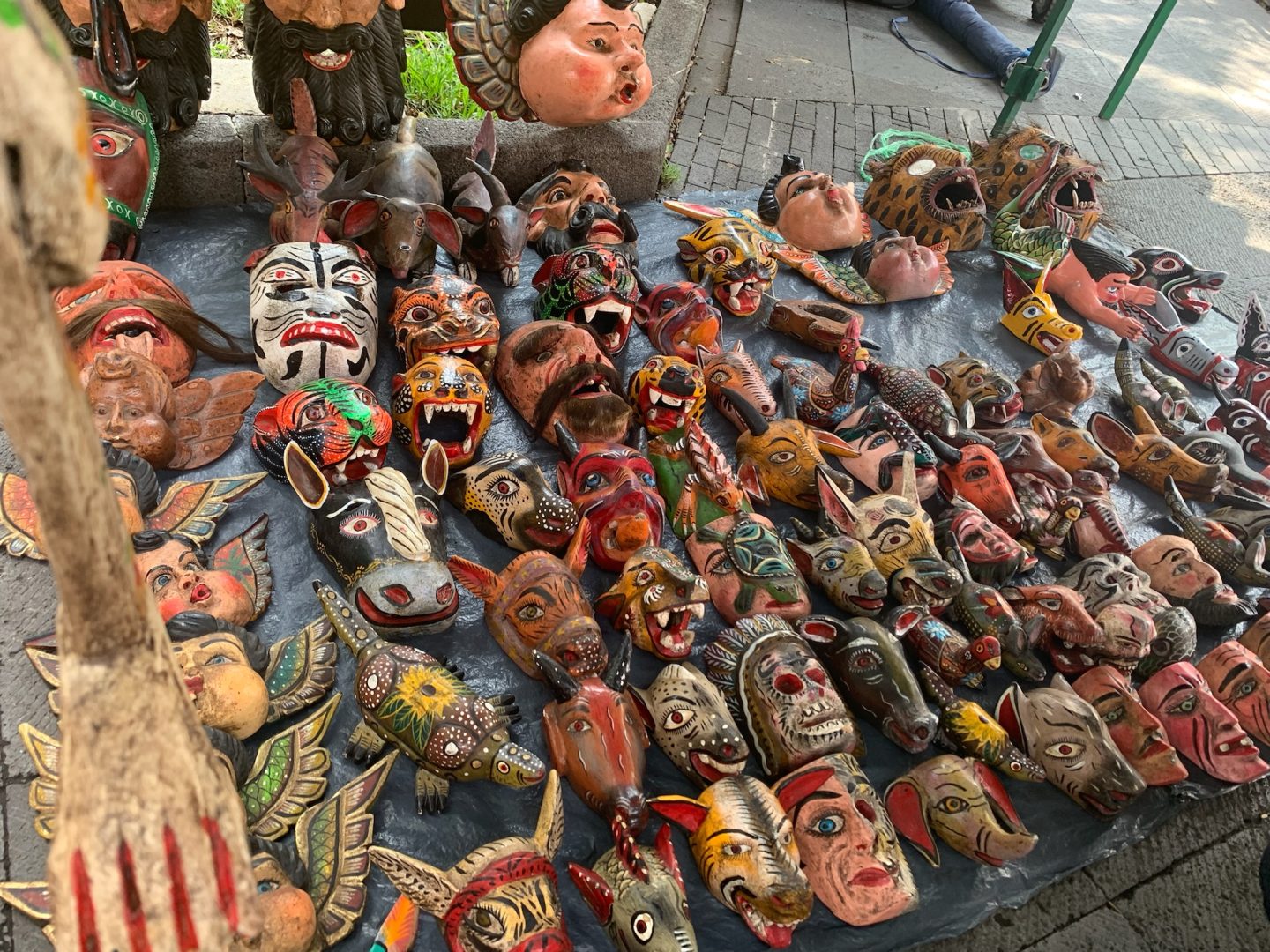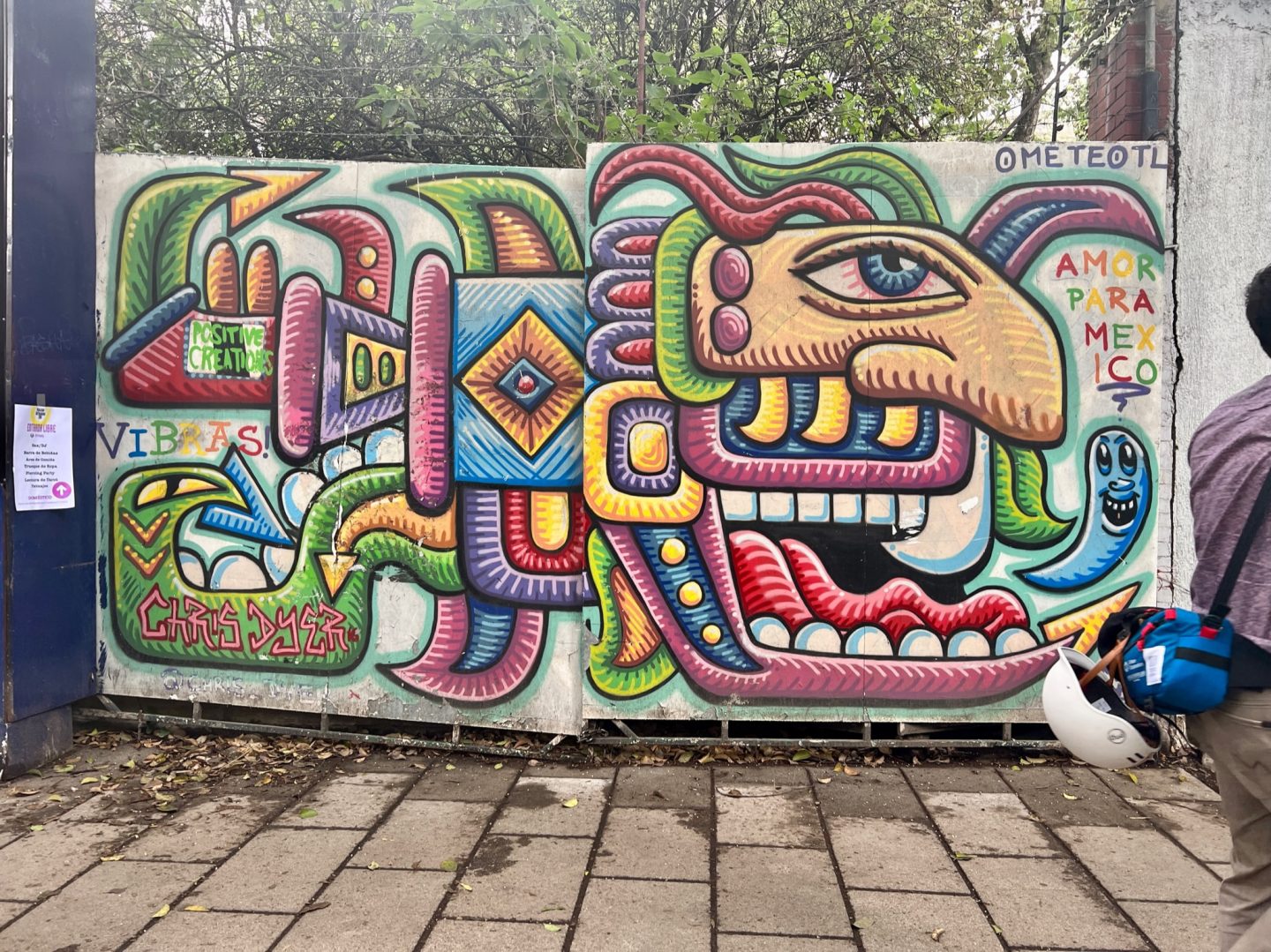 How has what you learned in Mexico City influenced your vision for what's possible for Denver? How about for NINE dot ARTS?
Molly Casey: First of all, the trip itself reminded me that despite this remote world we're living in post pandemic, authentic one-on-one facetime with friends and colleagues is vital. We need those personal connections and moments of joy to fuel our work and our own wellbeing.
But overall, I think in Latin American culture there is a zest for life that I hope Denver can embrace. We have a similar creative energy and buzz that is steadily growing, along with an incredible artist network eager to make a difference. So I think we need to use these strengths to our advantage for capacity building, social inclusion, and of course the economic benefits that we know result from investing in art and culture.
Martha Weidmann: Yes, there's amazing potential for Denver and beyond. The way Mexico City has infiltrated its public spaces with art, culture, and community was reality inspiring. It's a model for our own urban development and the rise of mixed-use environments, where we want to create synergies among retail, residences, entertainment, and civic spaces. Plus, with over 22% of our population being of Latino descent, we know there are cultural influences that Denver should embrace and uplift.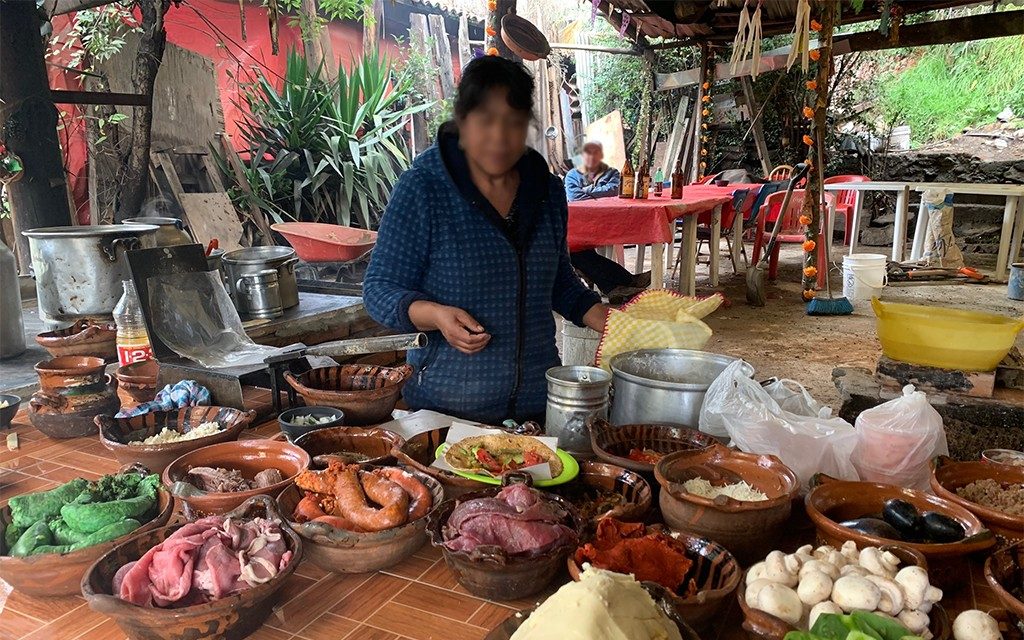 As for NINE dot ARTS, Molly and I aimed to build a business that would both create incredible art experiences and advocate for art and artists. Because we have always believed that following and fueling artists' passion makes life better for artists and the world better for all. And Mexico City is absolutely evidence of this. So it feels very affirming to know that we're on the right path, and that NINE dot ARTS continues to be an economic engine for the creative community in Denver and beyond.