Bisnow Atlanta Recap: State of the Market
Catch the latest from Bisnow events in Seattle and San Francisco here.
Recently named a host city of the 2026 FIFA World Cup and one of the top three cities planned for global investment in 2022, Atlanta represents a rapidly growing market where post-pandemic office and residential development are quickly evolving.
From the rise in live/work/play environments to the influx of tech moguls like Google and Amazon driving tenant demands, Atlanta real estate developers face the exciting challenge of designing for the city's swift population growth, caused largely by the migration from coastal cities and the Northeastern urban core.
Such topics were at the heart of Bisnow's State of the Market event in April, where CEO Martha Weidmann joined business leaders and real estate executives for the panel, "Tech, Talent, and the Rise of the New Atlanta," to explore how new tenant demands are impacting the city's investment and development strategies.
We summarize the conversation below, reflecting what's to be expected for the booming city and how art and culture can influence its progress.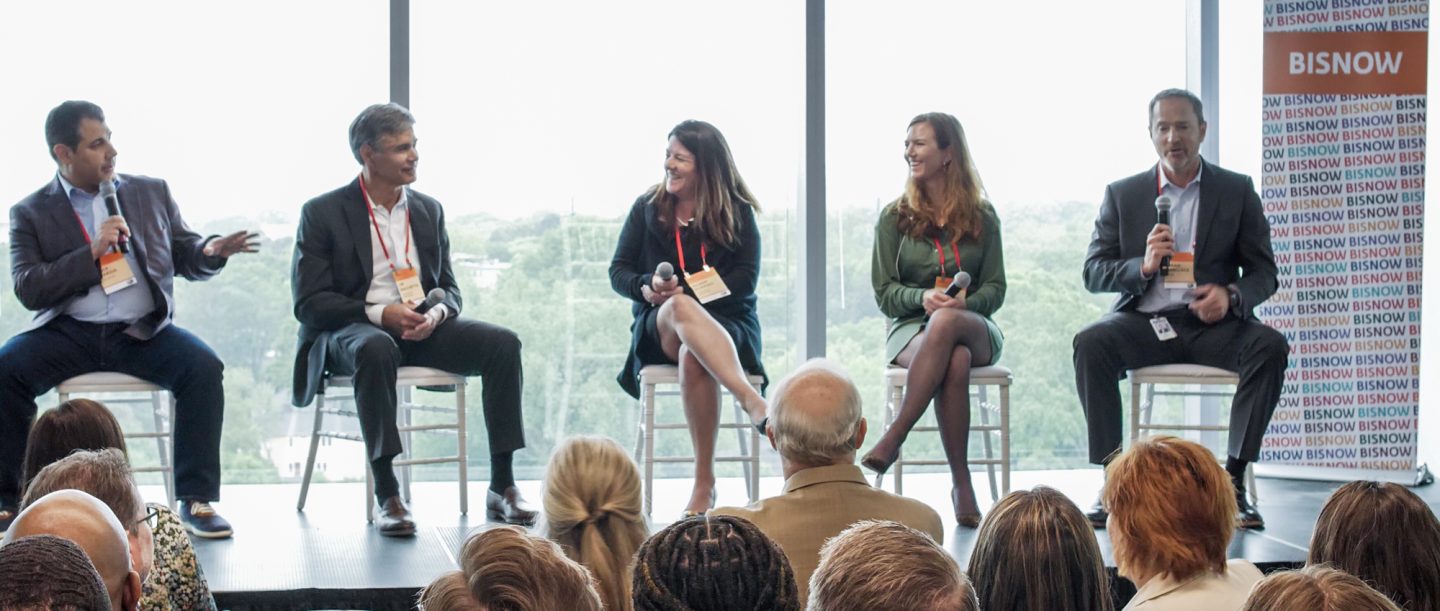 Panelists:
Key Takeaways:
The panel celebrated Atlanta as a post-pandemic winner in domestic migration patterns and the battle for recruiting top talent, as well as examined how such achievements are impacting office and residential design. Key takeaways included…
Design Your Office like a Hotel
"Tech may start in Silicon Valley, but it scales in Atlanta," said panelist and Greenstone Properties Principal Bo Jackson. And it's the scaling of major tech giants like Google and Amazon that are influencing today's office demands, setting the standard for destination-worthy workplaces and building expectations from other office tenants who want the same.
It's because of this that, "Office design is gearing toward hospitality design," said CEO Martha Weidmann during the panel. Tenants expect concierge services, social spaces, and elevated amenities that make the workplace more enjoyable, flexible, and aligned with personal and company values.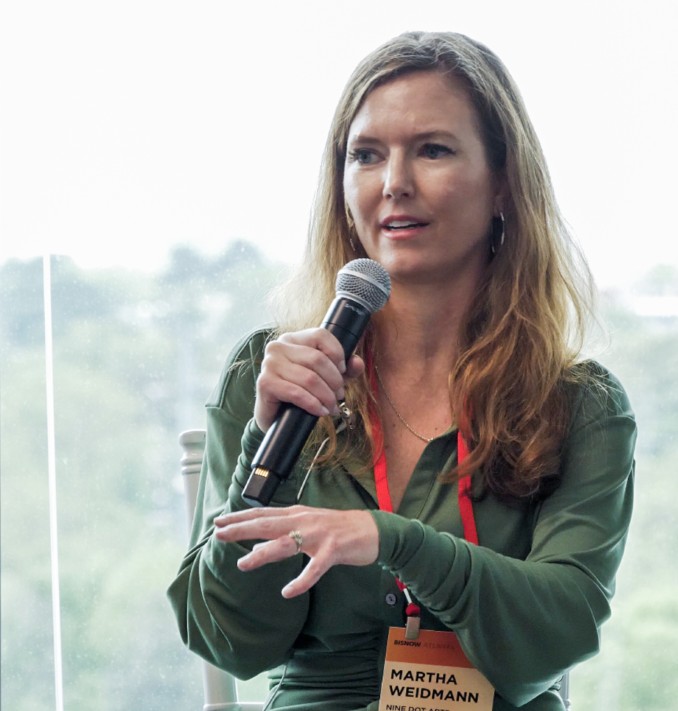 Fortunately, art can help. An art-filled office can both enhance existing amenities and serve as one itself, meanwhile increasing employee creativity, productivity, and satisfaction. Just as any five-star hotel would have the most signature services and a comprehensive art collection, so too should today's top corporate offices. From visually communicating a company's brand to supporting employee recruitment, retention, and engagement, artwork will be critical for designing office spaces that satisfy Atlanta's growing talent pool.
Blur Boundaries Through Mixed Use Development
Another commonality among hotels? They aren't only made for sleeping. Today's premier hospitality concepts include everything from rooftop patios to restaurants and retail spaces, offering a suite of activities for socialization.
And offices should be no different. As panelist and CIM Group VP Nick Garzia shared, "Nothing should be done in a silo." Today's new developments are connecting residences, offices, public space, and more in exciting and innovative ways – often packaged together as "mixed-use."
And especially in growing urban cities like Atlanta, we can expect to see more of these mixed-use developments blurring the line between traditionally "separate" sectors like office and retail, meanwhile promoting the live/work/play lifestyle that's become so popular post pandemic. Office redesigns in particular are incorporating more open and organic areas, with easy access to nearby restaurants, retail, and public space. And art and placemaking are strengthening those synergies.
Charles Pinkham, SVP of Atlanta-based real estate developer Portman Holdings, even emphasized this during his recent Dot Dot Dot podcast episode. Describing placemaking as "the space between the buildings," Charles discussed how art can define and elevate open spaces, connecting both buildings and people to their surroundings and to one another.
From outdoor terraces to public plazas to collaborative co-working areas, art can be the connective tissue for creating unforgettable places where Atlanta's rising population can thrive.
Use People-Centric Design
And thinking about people is critical for creating a successful and profitable environment. Prioritizing the user experience through people-centric design can help optimize human behavior in a way that benefits both your business and the individual – encouraging entertainment and spending through a pedestrian walkway lined with retail shops, for example, or fostering civic engagement through a beautiful sculpture park.
Instead of focusing on the location of the parking garage or lobby, today's developers are prioritizing multipurpose areas, green space, and ways to create synergies among amenity-rich neighborhoods. What's the walk score? Where's the closest F&B location? How can tenants better meet and engage with each other? It's these kinds of questions (asked with people in mind) – combined with early art and cultural programming – that will result in efficient and attractive spaces that uplift Atlanta's tremendous social and cultural capital.