Bisnow Phoenix Recap: State of the Market
What are the hot submarkets in Phoenix? What asset classes are performing well and why? How are tenant demands shaping development? These were just a few of the recurring questions at Bisnow's State of the Market event where NINE dot ARTS Chief Curator Molly Casey spoke on the panel, "Analyzing Phoenix's Hottest Submarkets." We break down the event below.
Industry Landscape
Arizona continues to pass legislation that allows Phoenix to be more competitive from property tax standpoint, meaning increasing population growth and workforce development. Combine this with the city's available and affordable land, proximity to ports, and easy access to major hubs like Las Vegas, Austin, and Salt Lake City, and it's no wonder the city ranks #2 in US industrial development growth.
Meanwhile, the retail sector is coming back, with discount, grocery, drive-thru, and service-based retailers expanding heavily to meet demand. The same is true for multifamily real estate, with the population boom creating stiff competition among luxury, Class A products. And the life sciences industry is thriving too, with Phoenix ranking among the nation's top hiring and growth in this sector in 2021, thanks to major investments by Wexford Science + Technology, the Mayo Clinic, Phoenix Biomedical Campus, and others. And with year-round warm weather and an active arts and cultural scene, even hospitality is making a comeback.
So where does that leave offices? Mirroring a national trend, the future of this market is somewhat uncertain due to shifts in remote and hybrid work arrangements. Though vacancy rates are up, many employers still see the value in a physical office space, yet recognize it will need to look much different to attract and retain the best workers.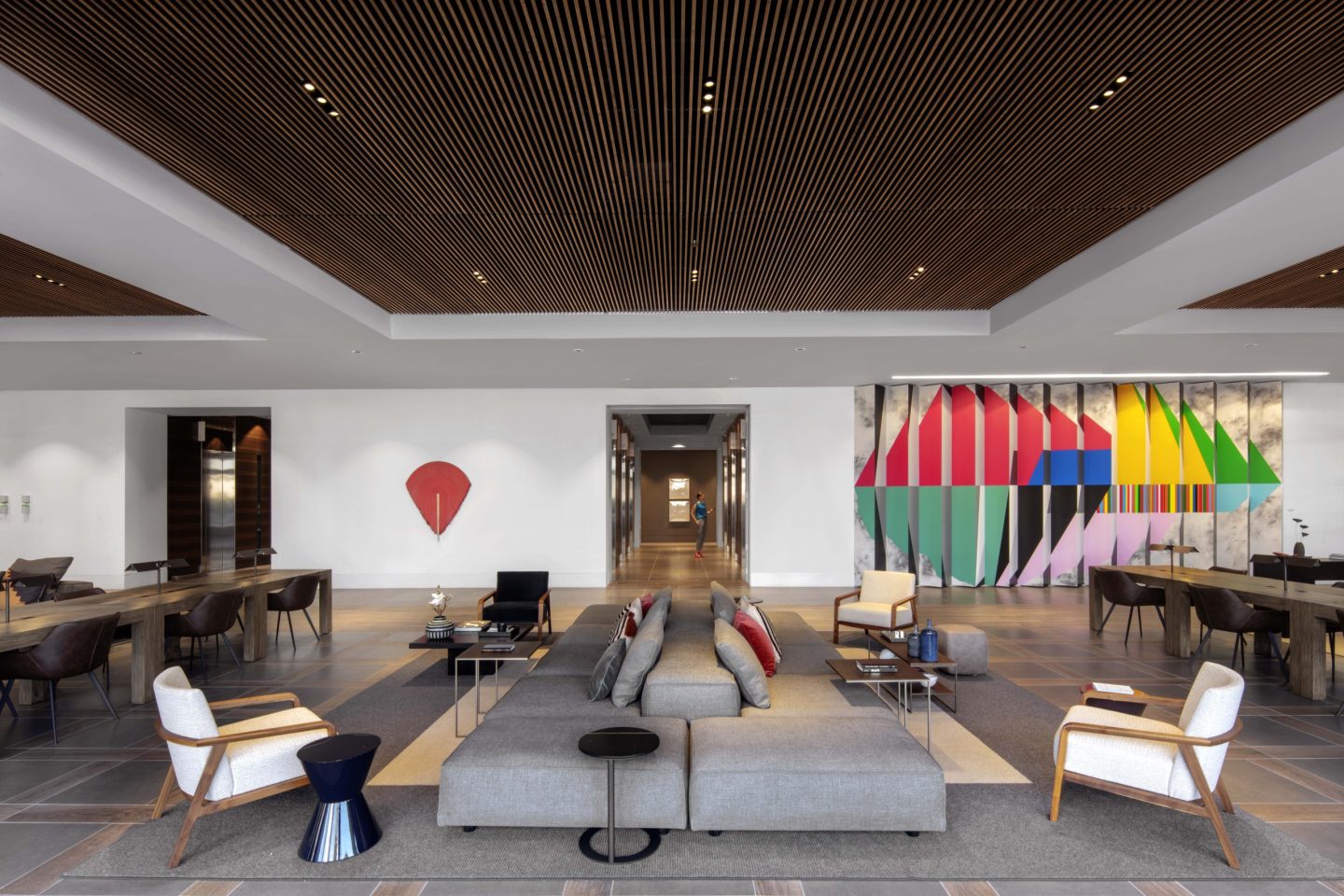 Rethinking Office Space
This "flight to quality" trend means class A offices will win out, while B and C assets will be renovated into apartments, industrial spaces, and life sciences assets to meet Phoenix's demand in these markets. But Class A offices won't just have conference rooms and cubicles. To entice top talent, employers are thinking strategically about how to make the office a place where people want to be. This means the actual "office" is only one piece of the puzzle.
Easy access to nearby retail, restaurant, entertainment, and public space has become essential, allowing people to conveniently meet, engage, and explore. Such neighborhood amenities should be additions to actual office amenities, like natural light, open collaborative areas, creative communal space, and more.
Fortunately, art can play an impactful role in enhancing such features and distinguishing the kind of high-quality office space that businesses need to stay competitive. A thoughtful art program can inspire innovation, collaboration, and even productivity among workers – meanwhile amplifying a company's brand and fostering workplace purpose and pride.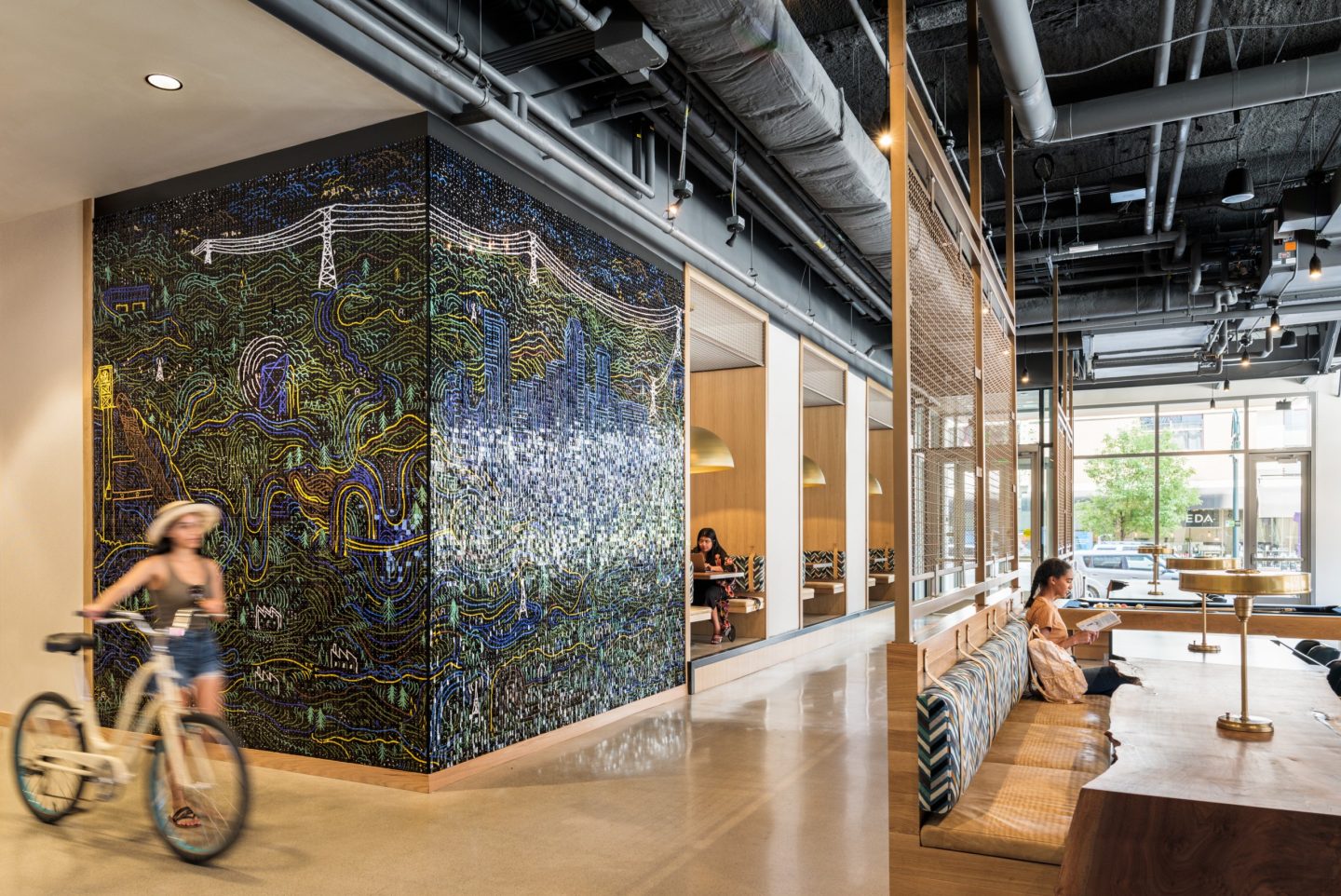 Focus on Experiences
Elevating tenant experiences. It's a key theme at nearly every real estate event our team has attended in 2022, and it's a trend we know will continue. Fortunately, creating experiences is what we do! During her panel, Chief Curator Molly Casey shared how a custom art program not only differentiates developments in competitive markets like Phoenix, but improves the experience of all who use a space – thereby changing the way they inhabit and contribute to that environment.
Places that make people feel good make them better care for, preserve, and take pride in those places – and keep them coming back. Thus, developers cannot overlook the power of art and culture in helping to satisfy and retain their intended audiences. Our team looks forward to supporting such developers through authentic art experiences that reflect the growing artistic talent in Phoenix.
Explore the development and placemaking trends in other growing markets like Nashville, Austin, and Atlanta.