Dot Dot Dot Ep 6: Scott Heimes on The NINE dot ARTS Podcast
"Art is a Holistic Experience"

Guest Scott Heimes, Former Chief Marketing Officer at Zipwhip
NINE dot ARTS CEO and Co-Founder Martha Weidmann speaks with Scott Heimes, former CMO of Zipwhip, a Seattle-based business-texting platform that helps drive growth and engagement through texting. As a national expert in marketing growth strategies and former C-Suite leader for several major tech companies, Scott knows firsthand the value of an inspiring workplace and connected company culture in achieving success. In this episode, he emphasizes art as a major driver behind such value, noting its ability to increase creativity, innovation, and open-mindedness amongst employees. Martha and Scott discuss the post-pandemic landscape of corporate office spaces, highlighting art and culture as a meaningful way to attract and retain talent, instill pride in your workforce, and elevate your brand and business.
Listen and subscribe wherever you get your podcasts, or stream the conversations on our NINE dot ARTS YouTube channel.
---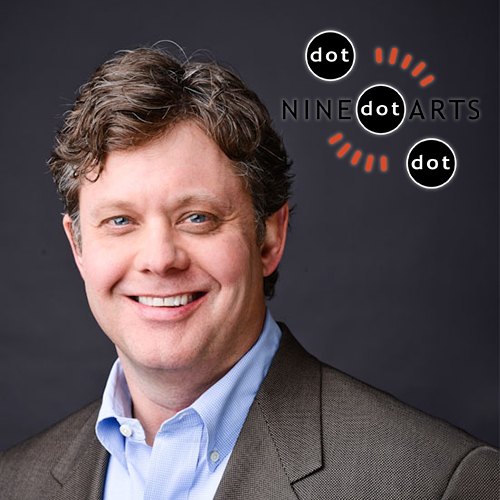 Scott Heimes
Former Chief Marketing Officer at Zipwhip
---
About Dot Dot Dot: The NINE dot ARTS Podcast
In our premier podcast series, NINE dot ARTS CEO and Co-Founder Martha Weidmann speaks with reputable business leaders to explore how art can create meaningful experiences in the built environment. Interviews bring to life the data behind the 2021 State of the Art Report, which surveyed nearly 200 business professionals from across industries on art's influence on employee engagement, branding, return on investment, and more. Tune in weekly as we share the stories behind the numbers, giving listeners the inside scoop on the value of art in corporate, leisure, and public spaces. Learn more and download the 2021 State of the Art Report at NINEdotARTS.com.
*All episodes will be available on our YouTube Channel or wherever you get your podcasts!