National Art Consulting and Curatorial Firm NINE dot ARTS Releases 2021 State of the Art Report
Underscoring the importance of art experiences in commercial real estate, NINE dot ARTS surveyed nearly 200 multi-industry professionals to gather insights and trends
Today, NINE dot ARTS, a nationally recognized, award-winning art consulting and curating firm, released its second State of the Art Report. The analysis compiles qualitative and quantitative data from leaders in the architecture, design, hospitality, healthcare and real estate sectors to explore their beliefs and attitudes on art's ability to create meaningful experiences for cities, customers, employees, clients, and others.
"We are honored to have had the opportunity to survey nearly 200 leaders across the country in a range of business sectors," said Martha Weidmann, CEO and co-founder of NINE dot ARTS. "Now more than ever, I believe brands and people are understanding the important impact that art and immersive experiences have on our communities and our emotional well-being. By prioritizing research efforts like this and our Art of Representation white paper, our company can both affirm our own strategy and pioneer inclusive practices for the next generation of artists and business leaders."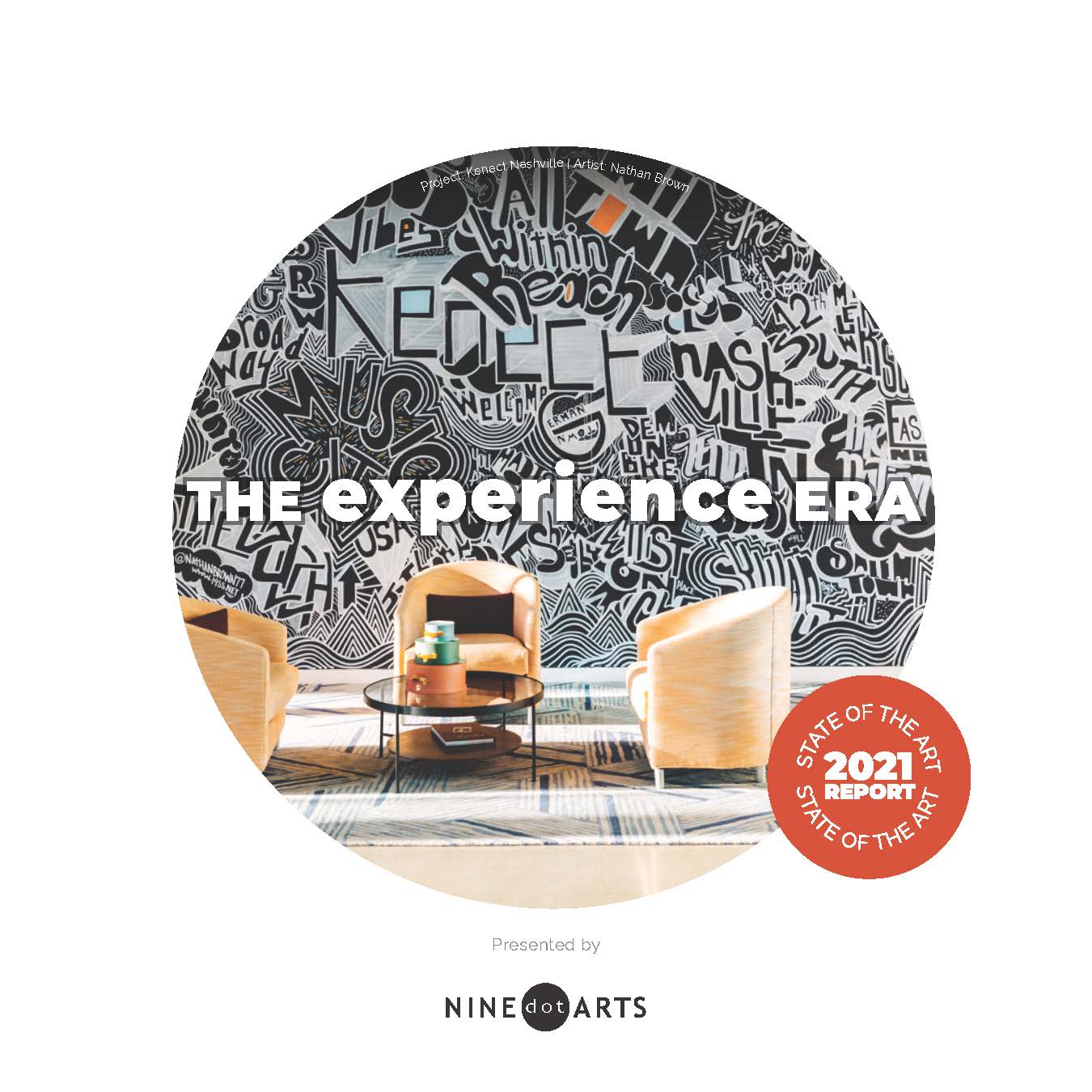 Key facts include:
Nearly 70% of respondents confirm the goal of their art projects is to generate word-of-mouth, PR, and general interest in the space.
88% of respondents believe diversity, equity, and inclusion (DEI) are important to making their businesses successful, but few report seeking diverse artists of color, gender and/or sexual orientation for their art collections.
94% of respondents say their project would be less successful without art.
The 2021 State of the Art Report not only reinforces the value of art in the built environment, but provides important insights on the relationship between art and ROI, DEI, employee engagement and more. These findings will benefit business leaders across a range of sectors, particularly as companies seek to reestablish their brand, culture, and physical spaces post pandemic.
In addition to the report, NINE dot ARTS will launch a podcast series beginning with episodes from their qualitative interviews with industry titans, including Chad McWhinney, CEO and co-founder of McWhinney, a real estate developer, Scott Heimes, CMO of the business-texting platform Zipwhip, and several other innovative leaders. Episodes will be released weekly wherever you get your podcasts.
To download the State of the Art 2021 Report, visit NINEdotARTS.com/state-of-the-art-2021/. To learn more about NINE dot ARTS, visit NINEdotARTS.com.