Go Back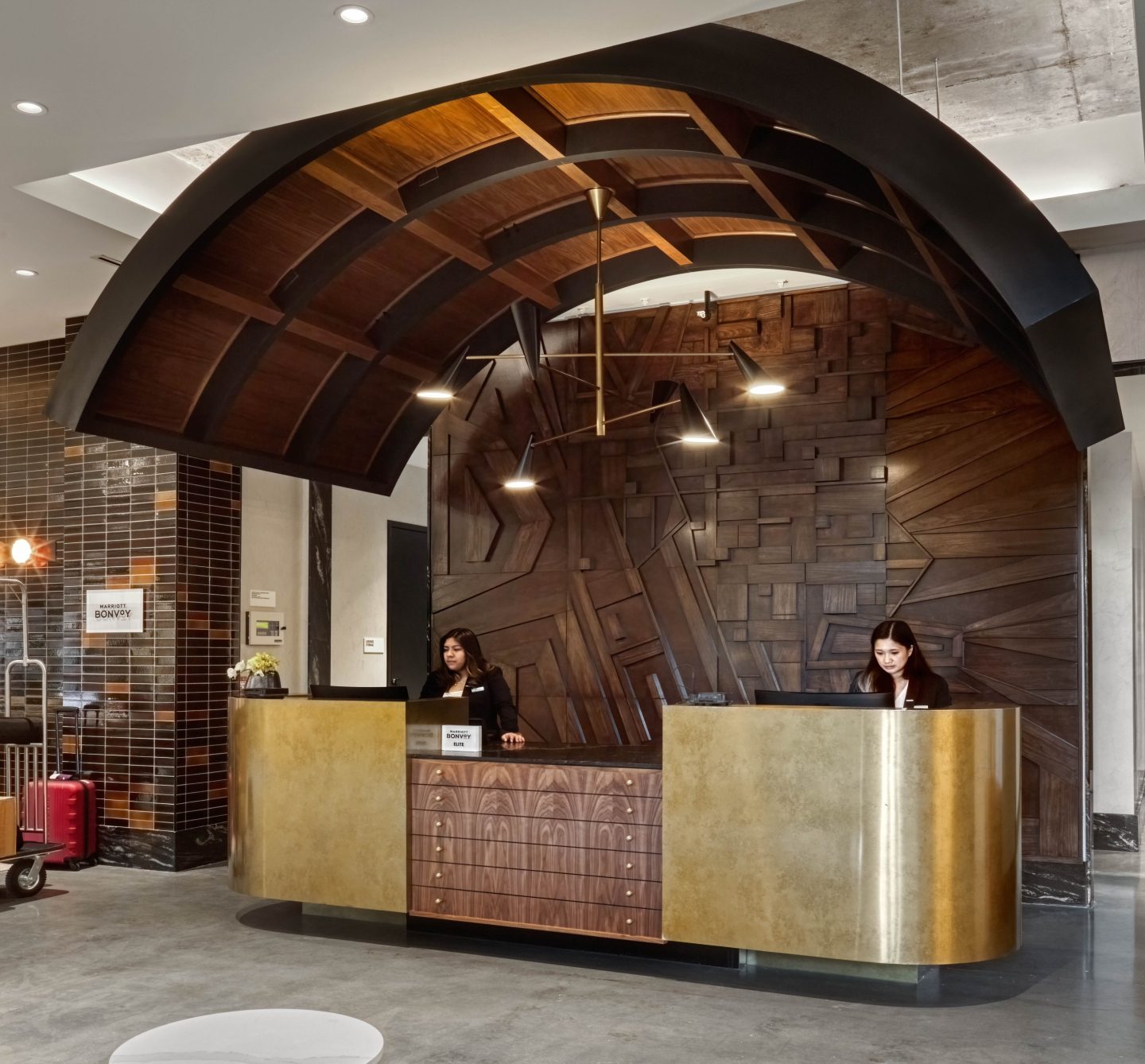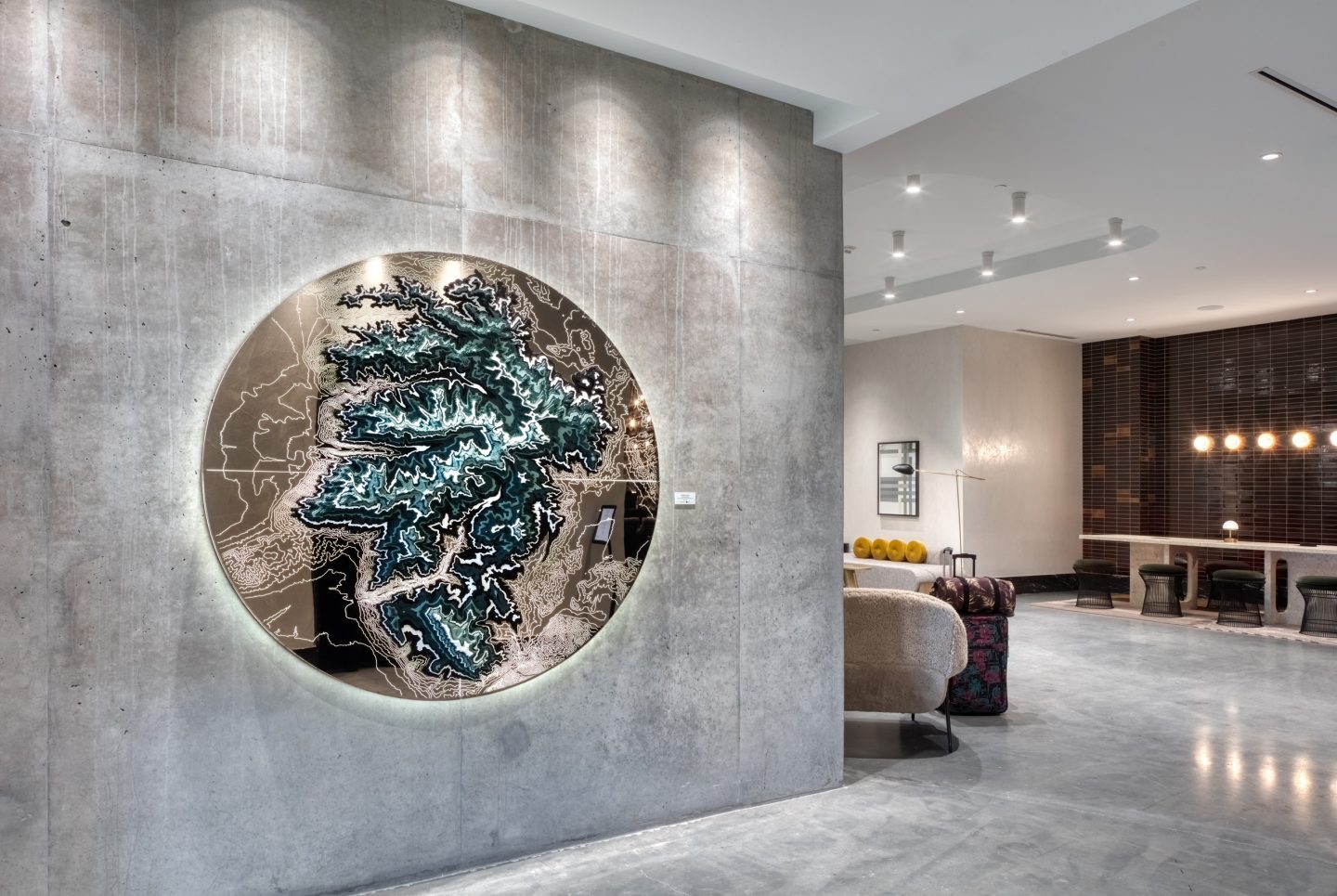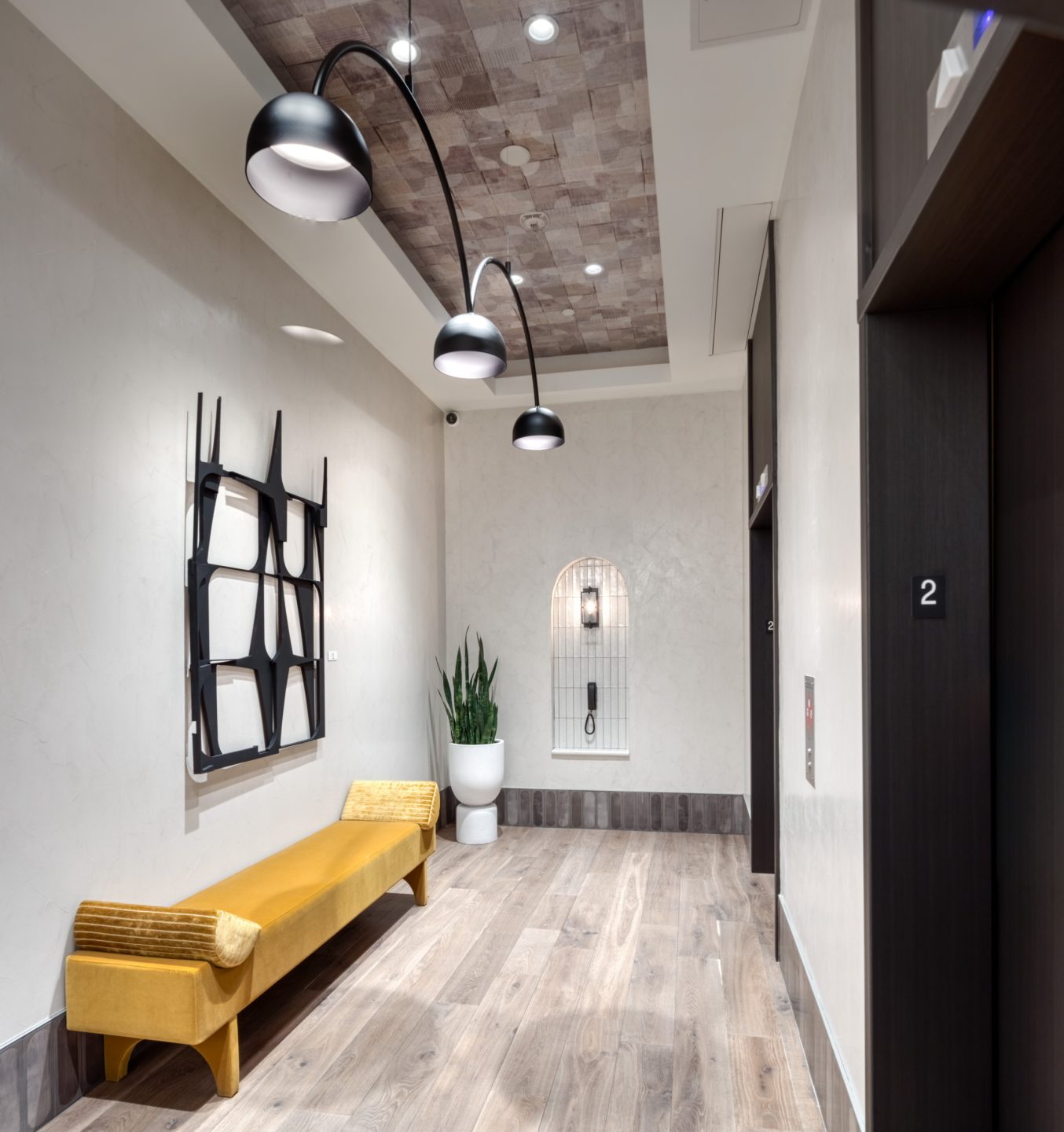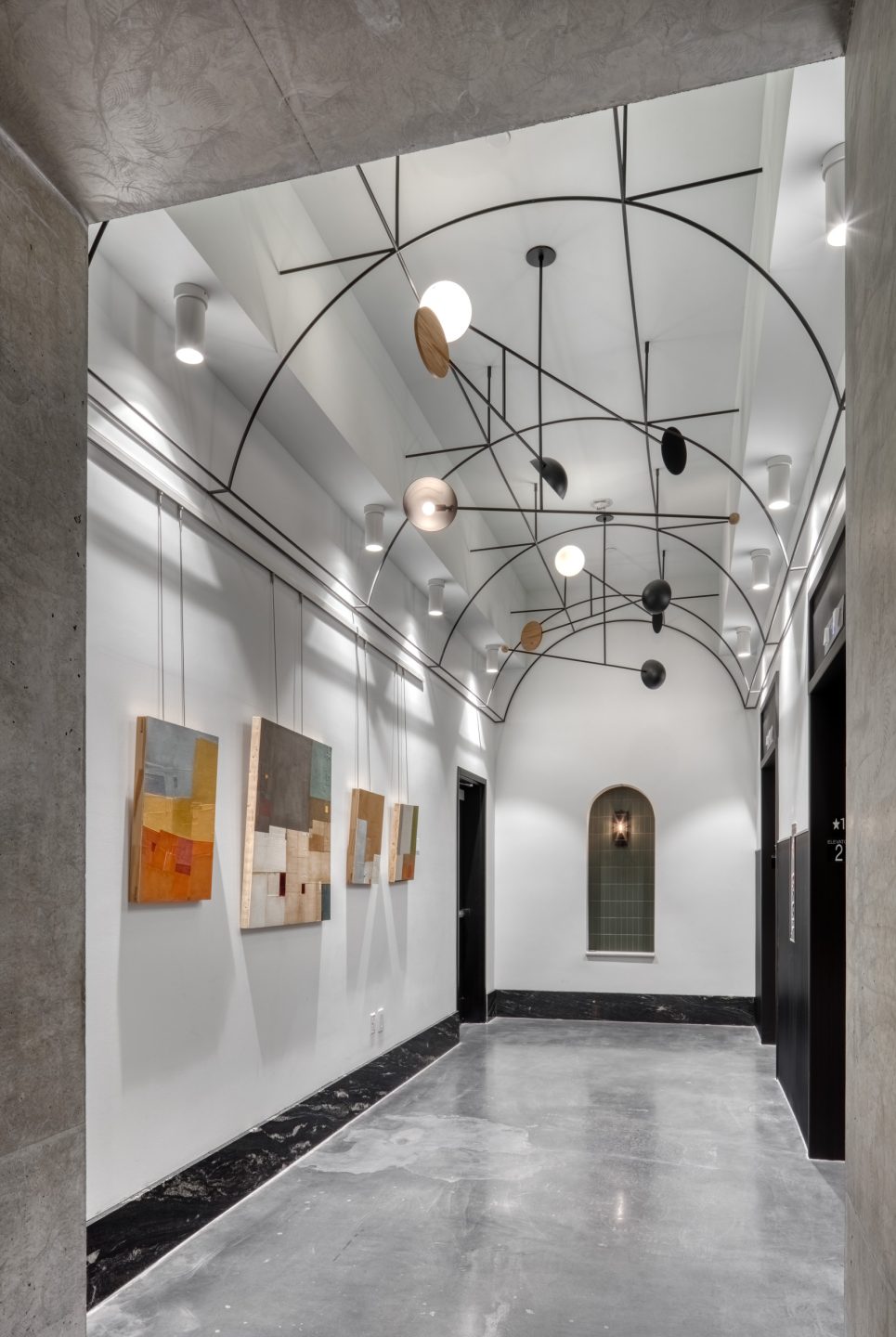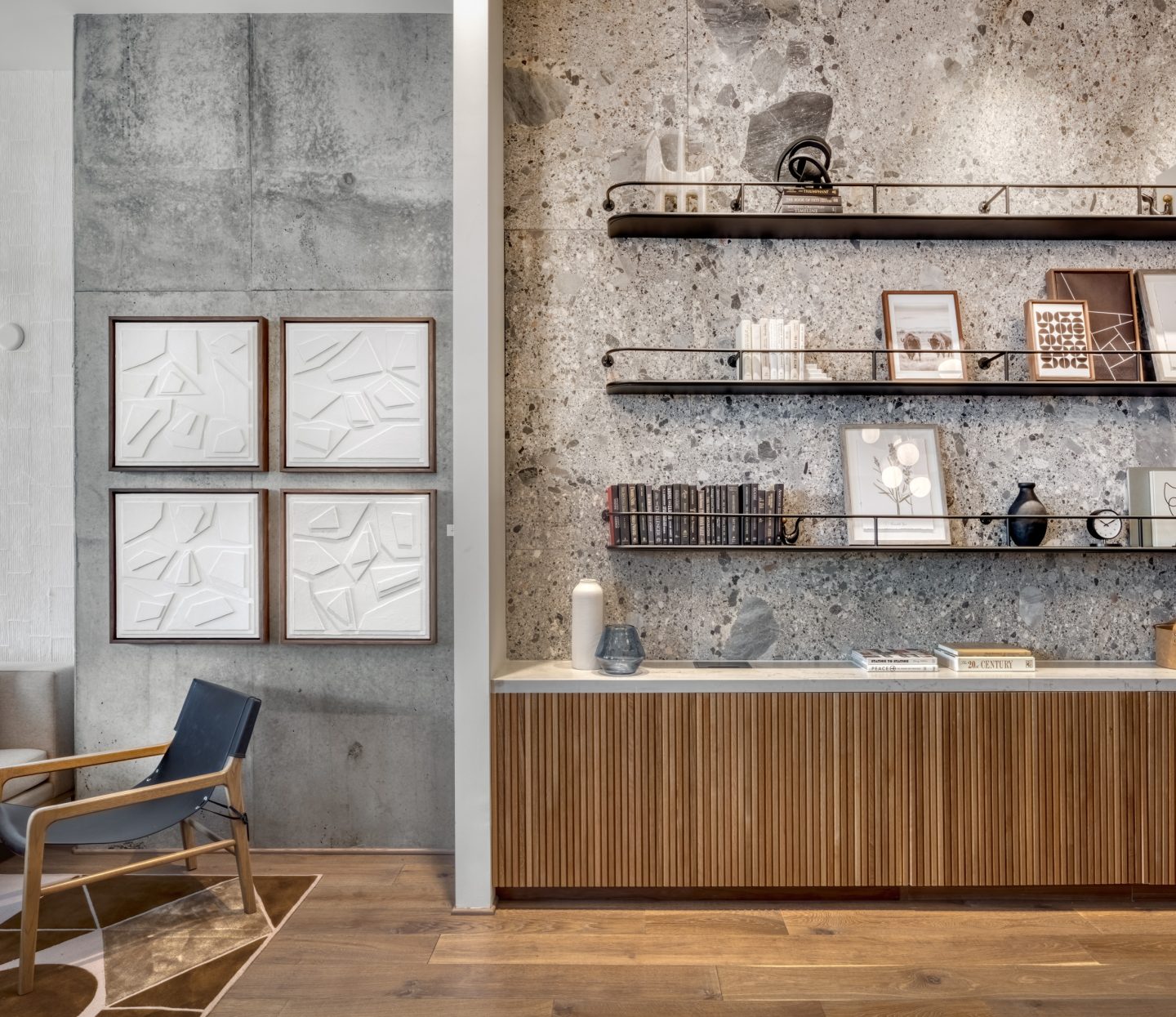 Le Meridien
Hotel
Salt Lake City, Utah
Highlights:
Artwork and styling throughout the hotel's first and second floors

Formed a creative partnership among the hotel and an arts nonprofit, Granary Arts, to increase exposure for rural Utah artists and build goodwill for the hotel

David LeCheminent tested 55 different stain samples before finding the perfect stain for his wooden wall sculpture behind the reception desk

The abstract wall installation by Marc T. Wise was inspired by scraps of his wooden sculptures
Show more
The Story
Positioned in the popular West Quarter of downtown Salt Lake City where guests can enjoy nearby retail, restaurants, and entertainment, Le Meridien Hotel is where "adventure meets sophistication." And the art program is no different. Modern, multimedia artworks celebrate the "Après Ski" culture and "Joie de Vivre" spirit that are famous among mountain goers, meanwhile showcasing the emerging urban entertainment district of downtown Salt Lake. 
To support Le Meridien's contributions to the area's blossoming art and cultural scene, our team facilitated a creative partnership between the hotel and Granary Arts, a local nonprofit and contemporary art space that supports artists, curators, makers, students, and educators to realize their creative visions. Our team installed an arakawa hanging system in the hotel lobby for Granary artists to exhibit their work, creating installation and partnership guidelines to support ongoing collaboration between the hotel and nonprofit.
Nearby on the first floor, visitors can enjoy two impactful, site-specific commissions by Colorado artist Christopher Warren and Utah artist David LeCheminant. LeCheminant's large-scale installation is a wooden wall mural behind the reception desk, greeting guests with an abstract depiction of the Salt Lake City valley and instantly setting the tone for an engaging and memorable stay at the hotel. 
Warren's LED-lit artwork portrays the iconic Wasatch Mountains through two unique viewpoints. The 3D sculpture portion of the installation shows the mountains above 7,000 feet, which includes all the major ski areas in the region, while the illuminated portion of the piece reflects the topographic lines beneath 7,000 feet. Measuring 64 inches in diameter and 6 inches in depth, this captivating installation sparks guests' trailblazer spirits and reflects the exciting adventures that Utah has to offer. 
On the second floor of the hotel, Marc T. Wise's artwork of layered, abstract airplanes made of oil and enamel on baltic birch demonstrates the "transformation from raw material to functional object to something else entirely" and reinforces his practice of repurposing identifiable materials and forms into intriguing artworks. Nearby, Claud di Papa's series of dimensional handmade paintings adds a sophisticated textural element to the hotel lounge area. And unique shelf styling of travel memorabilia, Granary Arts catalogs, and Utah artifacts give the second floor lounge areas an elevated ambience that highlights the good times of Utah – both old and new. 
Show more