Go Back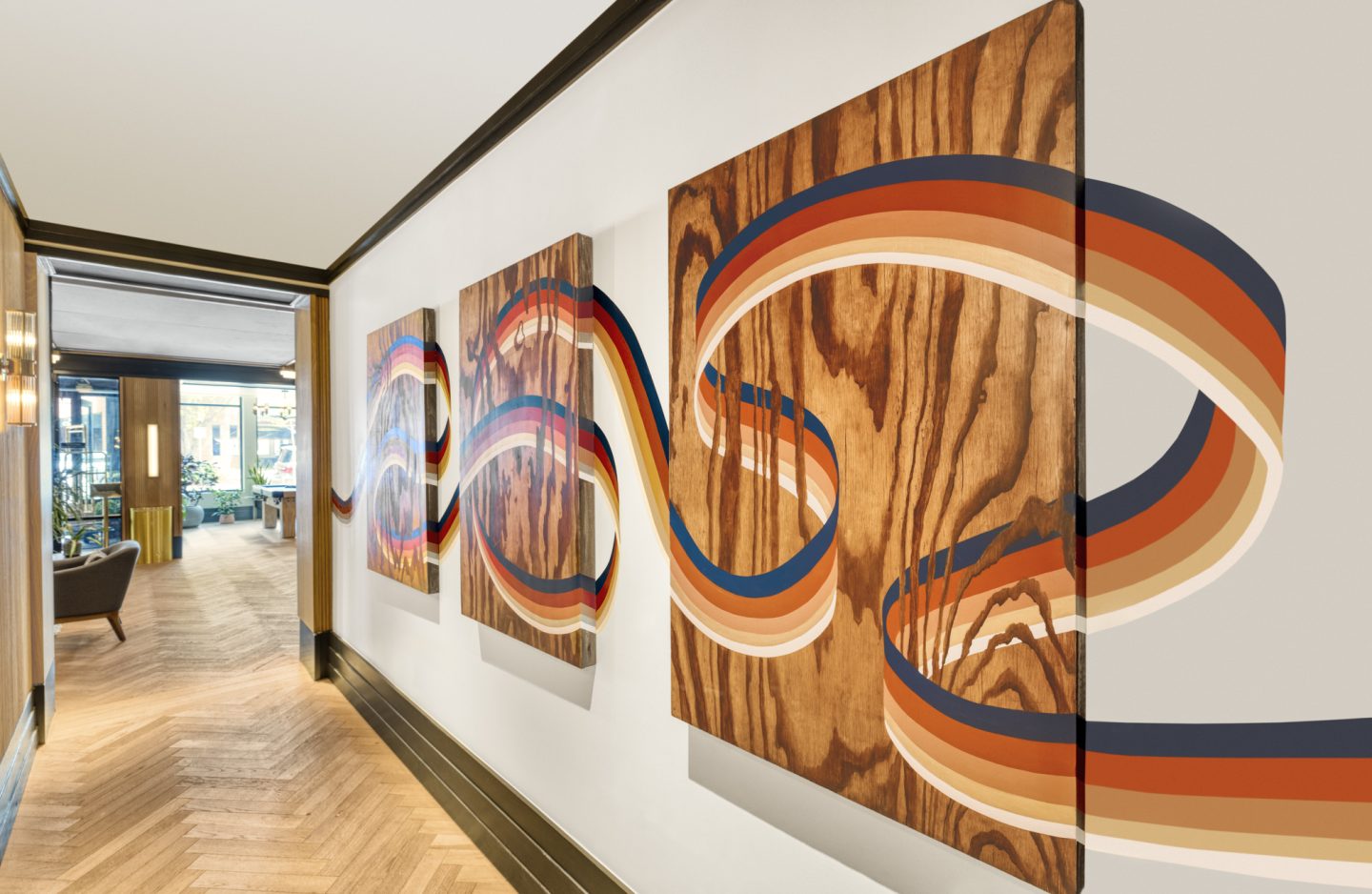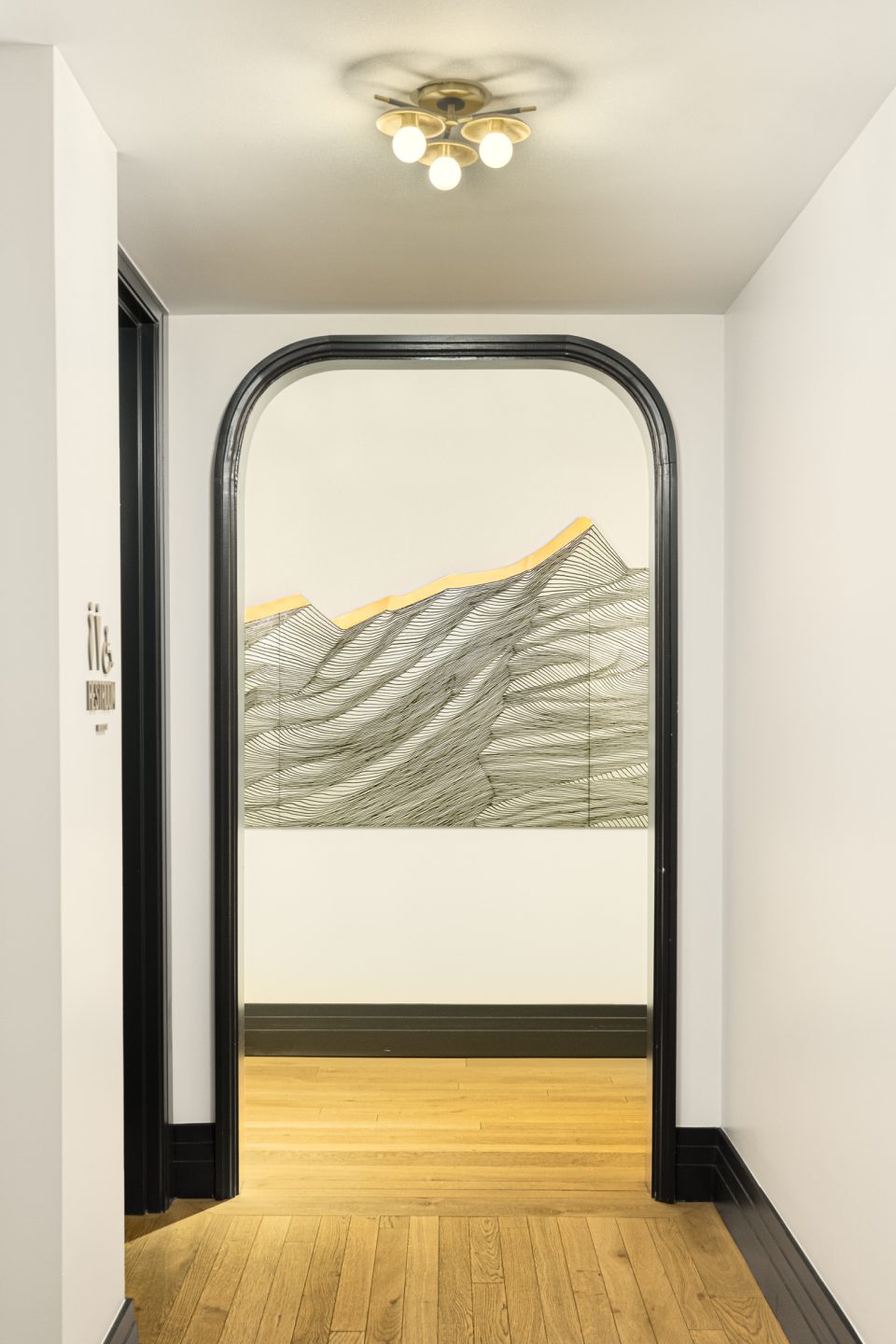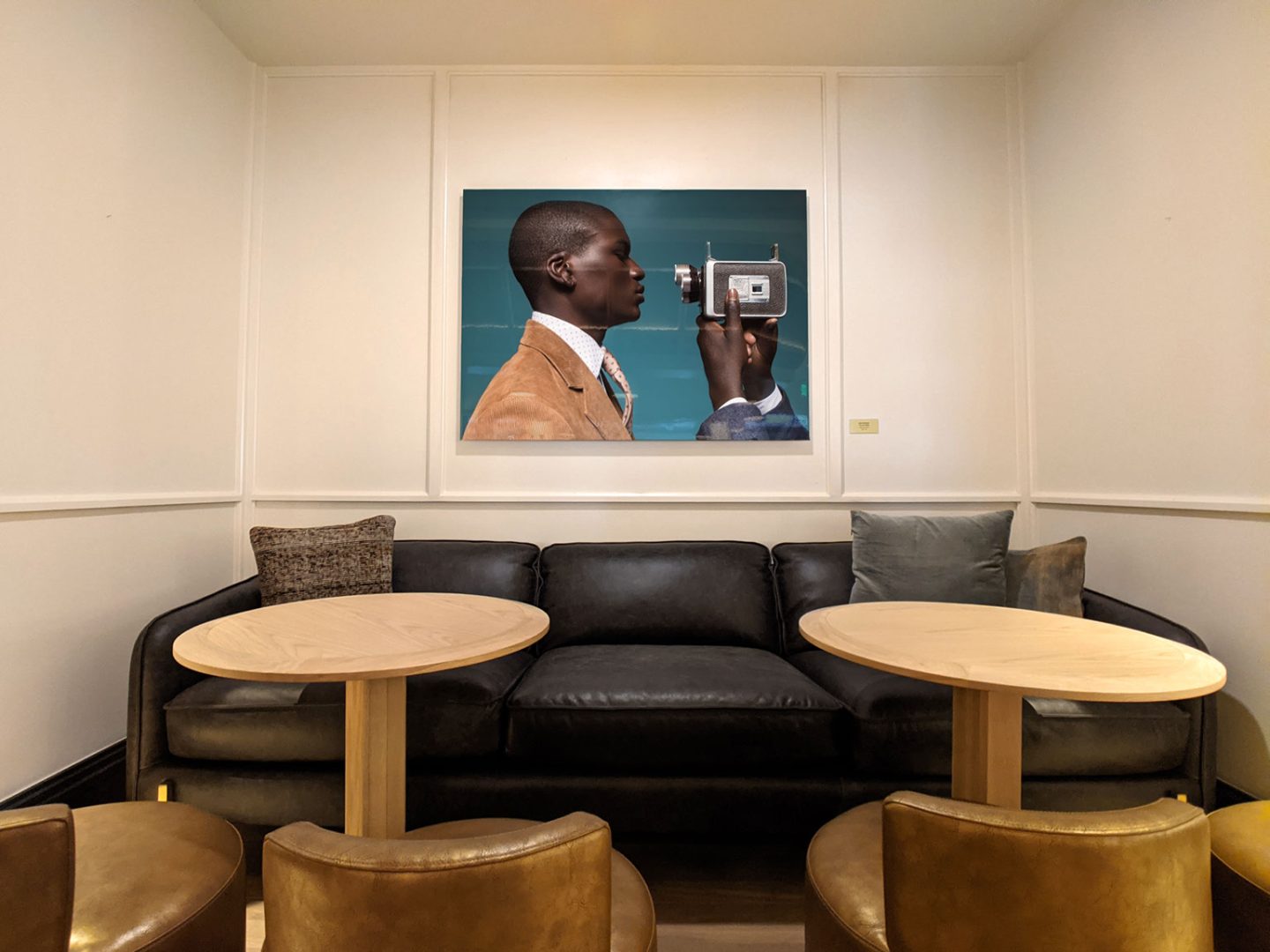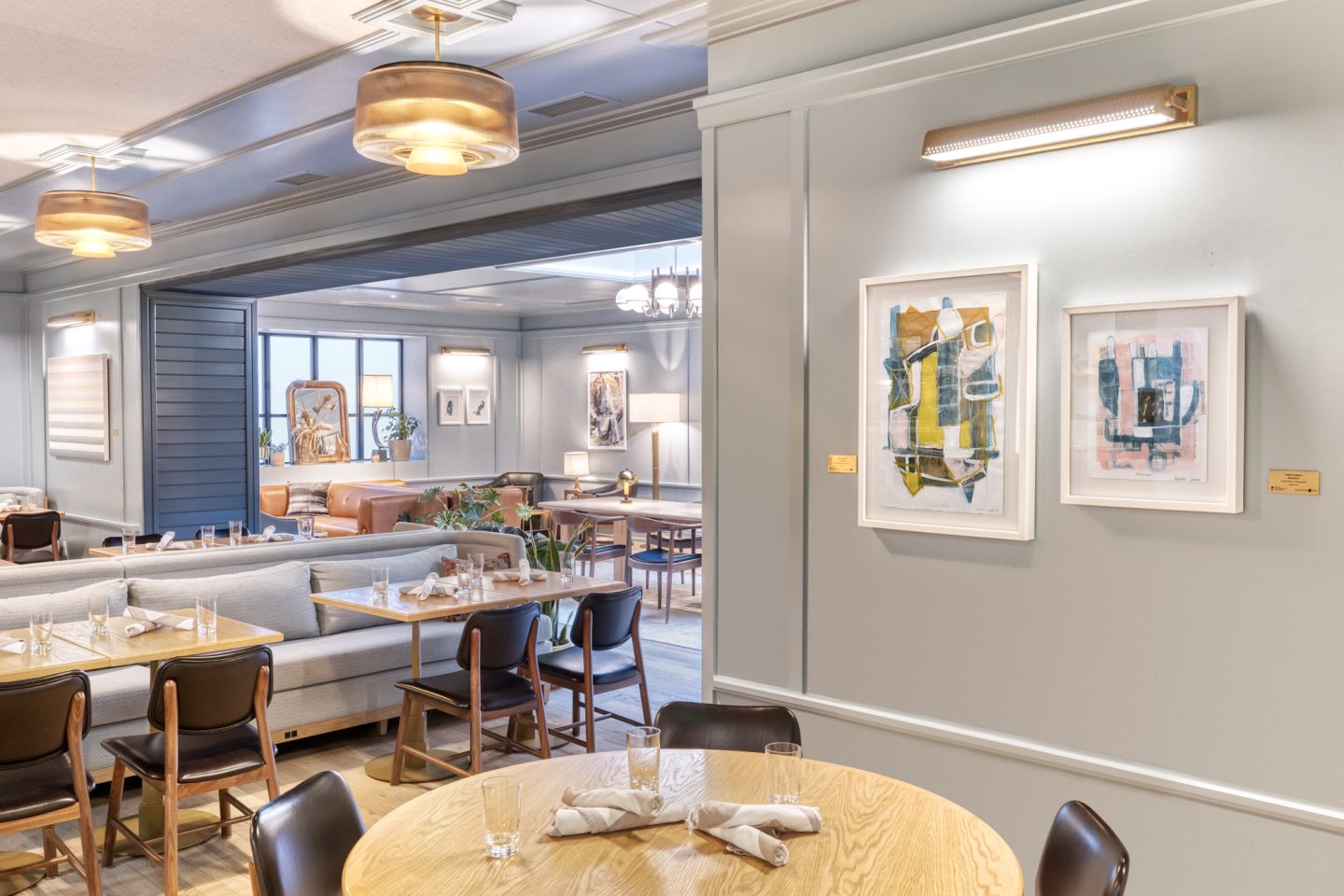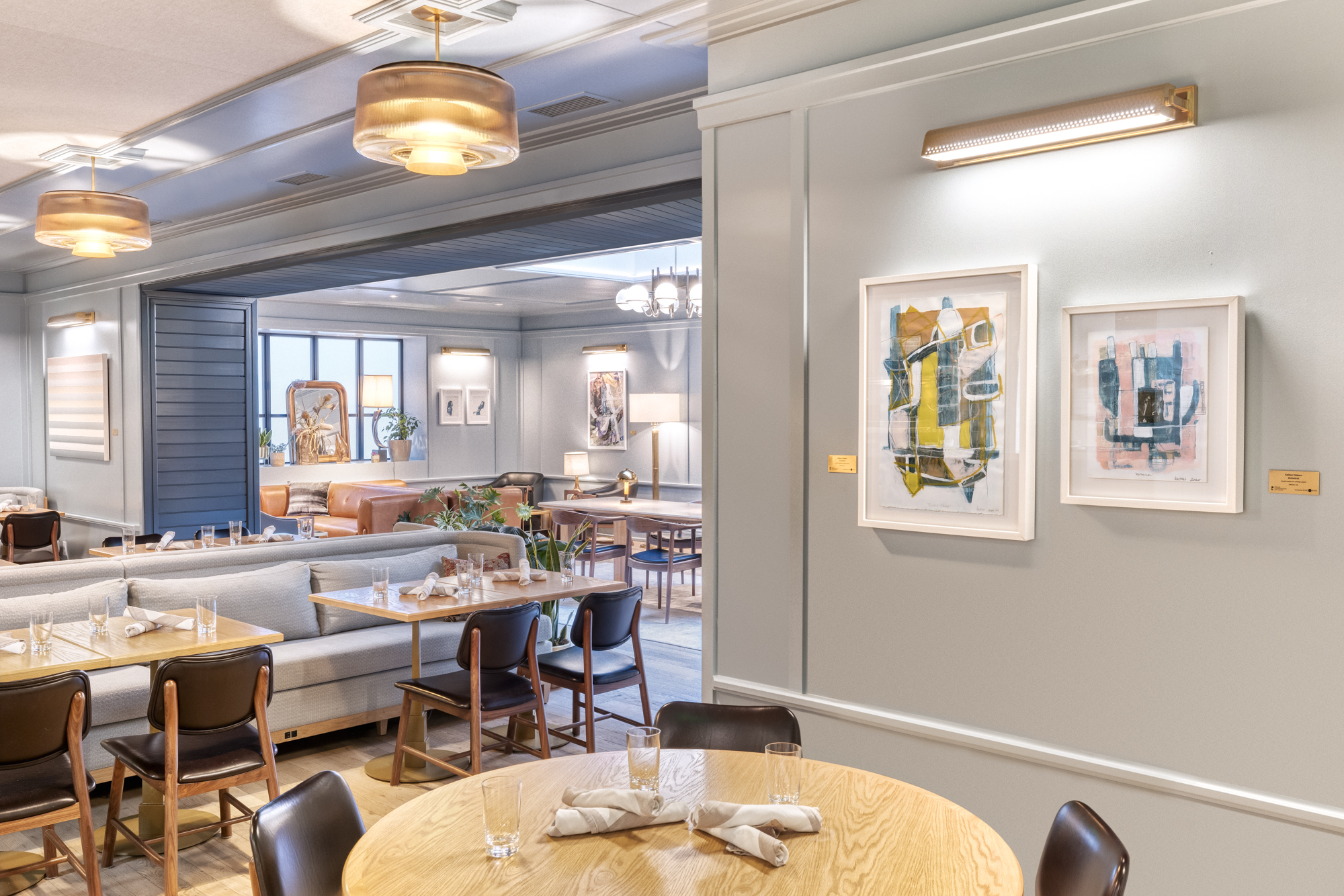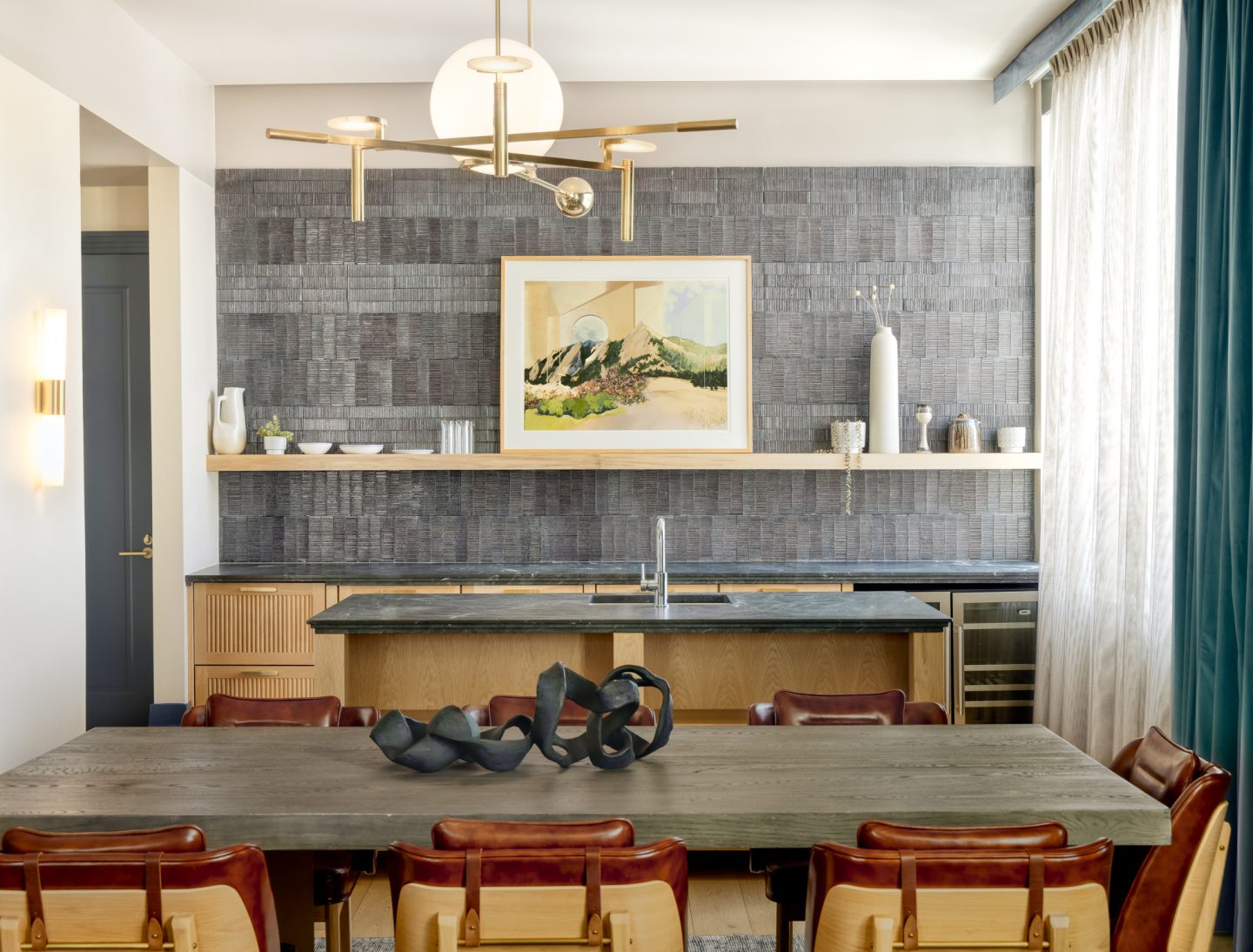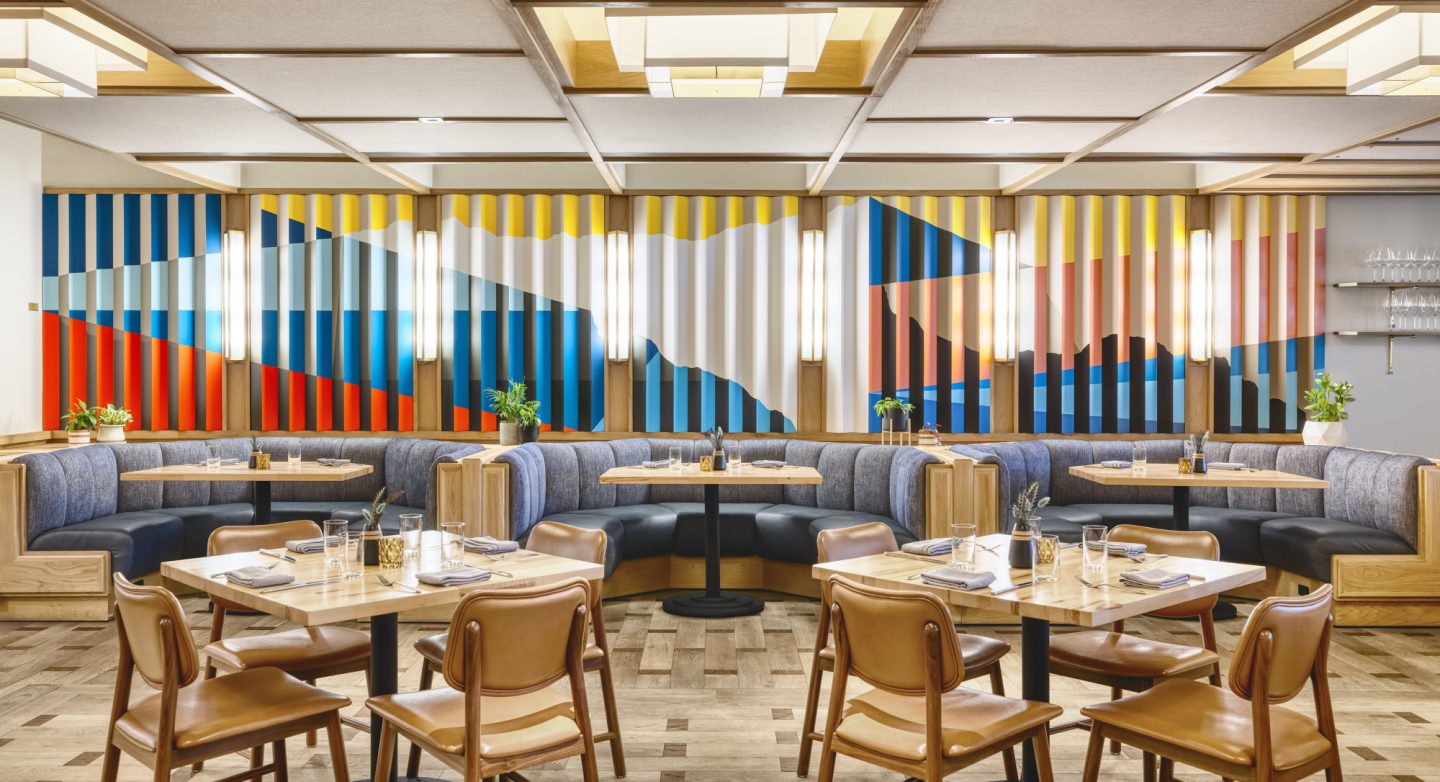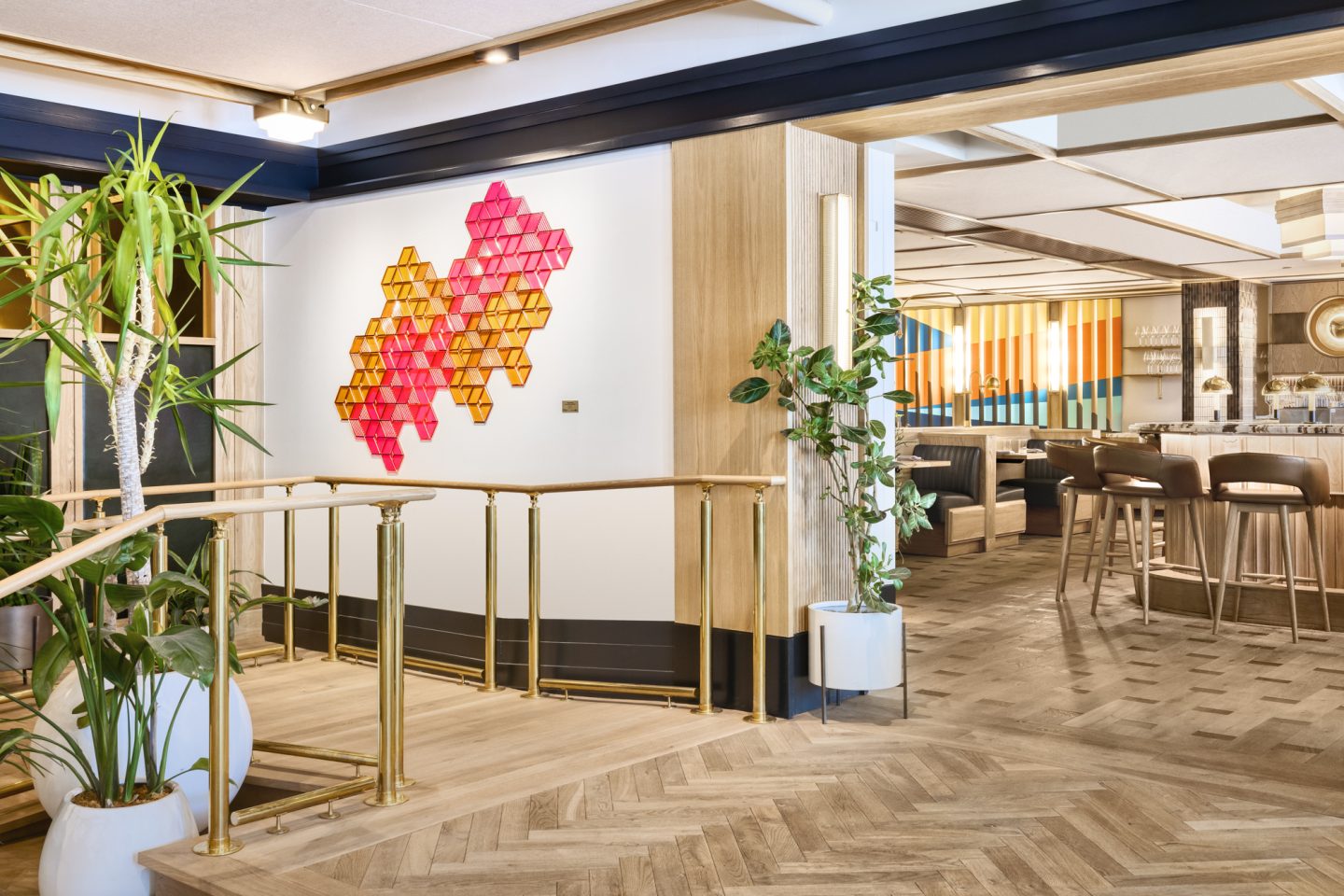 Clayton Members
Club and

Hotel

Denver, Colorado

Client
BMC Investments, Aparium Hotel Group
Highlights:
NINE dot ARTS partnered with RedLine Contemporary Art Center, a 501c3 for educational programming and an artwork loan program, for a one-of-a-kind approach to providing inclusive opportunities for artists to showcase their work in the Clayton Members Club and Hotel's permanent collection.

Four site-specific commissioned works by rising artists are featured within the collection.

A 36-foot hallway-length mural by Onecho covers the walls and ceiling leading to the Five Nines speakeasy.

"Yoga Joe," the green metallic soldier sculpture by Brendan Murphy is 225-pounds and spans 70 inches long.

Artworks were curated for the hotel's lobby, restaurant, speakeasy and the 63 guest rooms.

The collection includes more than 235 paintings, photographs, sculptures, murals and installations
Show more
The Story
A beacon of opportunity, equity and inclusion in Denver, the Clayton Members Club and Hotel features an expansive collection of over 200 artworks, crafted by a delegation of mainly local artists. By partnering with the RedLine Contemporary Art Center, a 501(c)(3) for educational programming and an artwork loan program, the Clayton Club aims to inspire and entice the entrepreneurial minds of its members. The collection also accomplishes their mission of an equitable and diverse social club through the works of artists with varied backgrounds and mixed mediums.
The project is founded on three pillars: Opportunity, Equity, and Inclusivity. Select artists are invited to trade in their work or creative programs for a Clayton Club membership — a unique approach initiated by NINE dot ARTS, Aparium Hotel Group, and BMC Investments' partnership. Commissioned works for the space are guaranteed fair and proper compensation to ensure equity. The collaboration between a for-profit and non-profit entity with the goal of financially supporting the local art community fosters inclusivity. Clayton Members Club is home to many significant artist collaborations, which allows emerging and underrepresented artists to display and sell at Clayton, keep 100% of the profit and join the Clayton Community by contributing to programming and events in lieu of membership fees. Additionally at Clayton exists its non-profit entity — the Clayton Contributes Fund. A one percent surcharge that is added to every purchase in the building (from hotel rooms to food & beverages) will go to the fund. This fund allows Clayton Members Club to support Denver non-profits and other organizations whose work focuses on Opportunity, Equity and Inclusion via grants, volunteer activities, educational events, and programming. 
Communal and private spaces are enhanced with 235 artworks that attract curious eyes and compel observers by emitting eccentricity and inspiring conversations on diversity. Expressive images by Denver photographer Brien Hollowell hang throughout the hotel and club spaces and a memorable installation from local artist Christi Palitto on three wood panels and a 17-foot hand-painted mural covers a wall on the main level. Stimulating and colorful geometric patterns illustrating the local terrain are present in the lenticular painting by Frank T. Martinez and the all-encompassing, wallscaping mural by Venezuelan artist Onecho. Lively sculptures and installations, such as a life-sized, green soldier statue by Brendan Murphy weighing 225 pounds, and the nearly 5 foot long pink and orange acrylic hexagonal artwork by Sandra Fettingis adorn the hotel to characterize the Clayton Club's core principles.
Show more