Go Back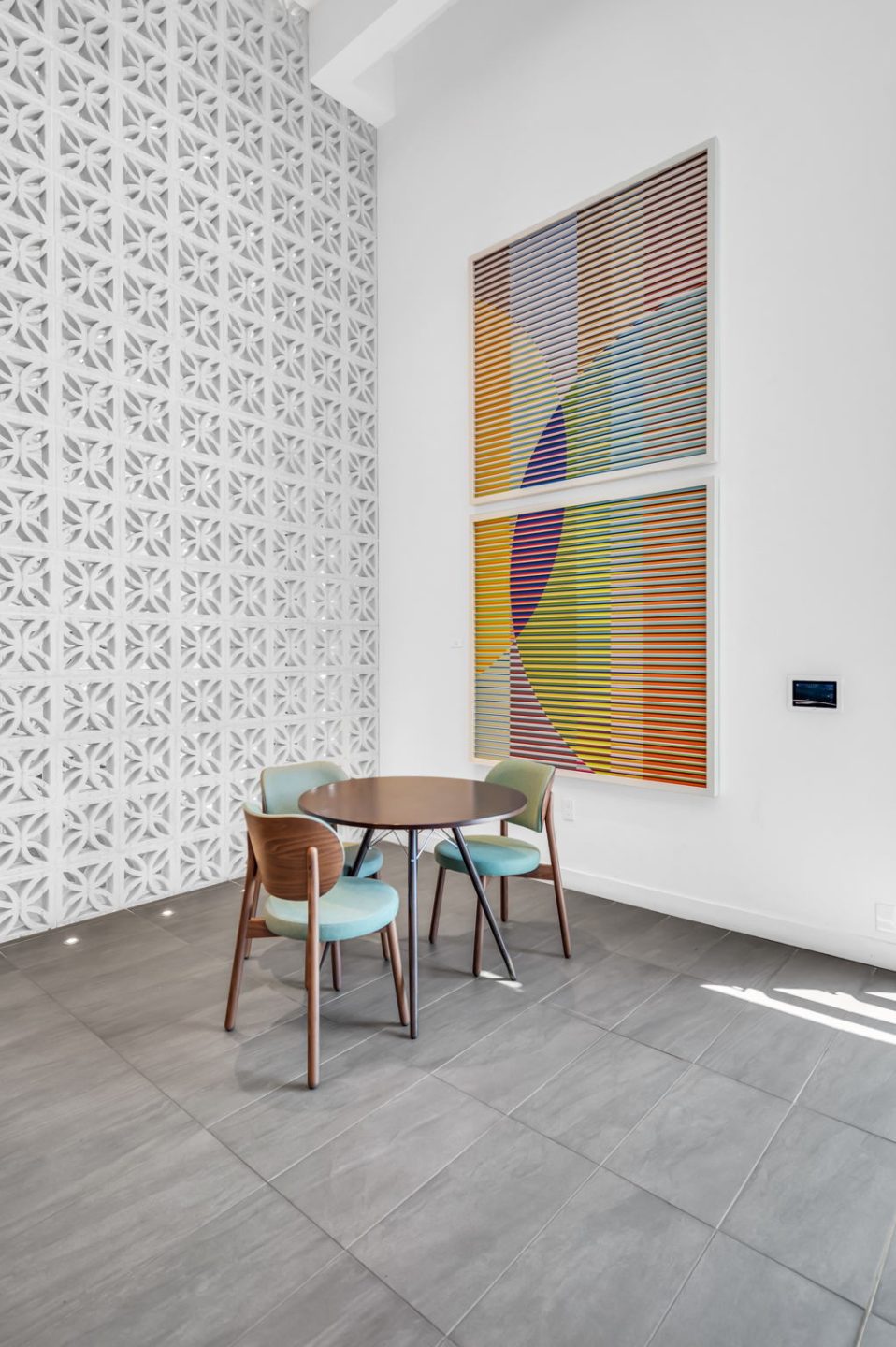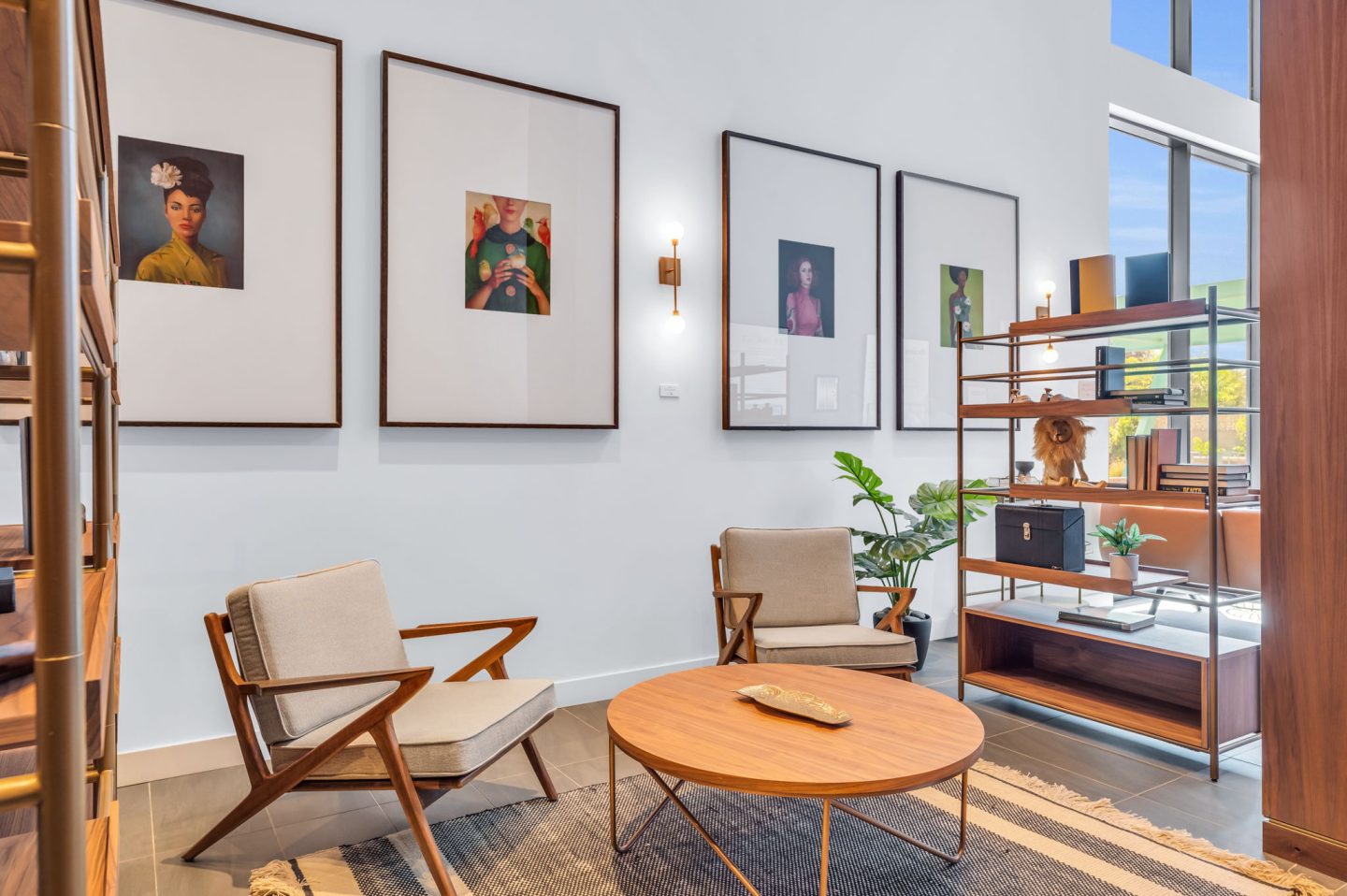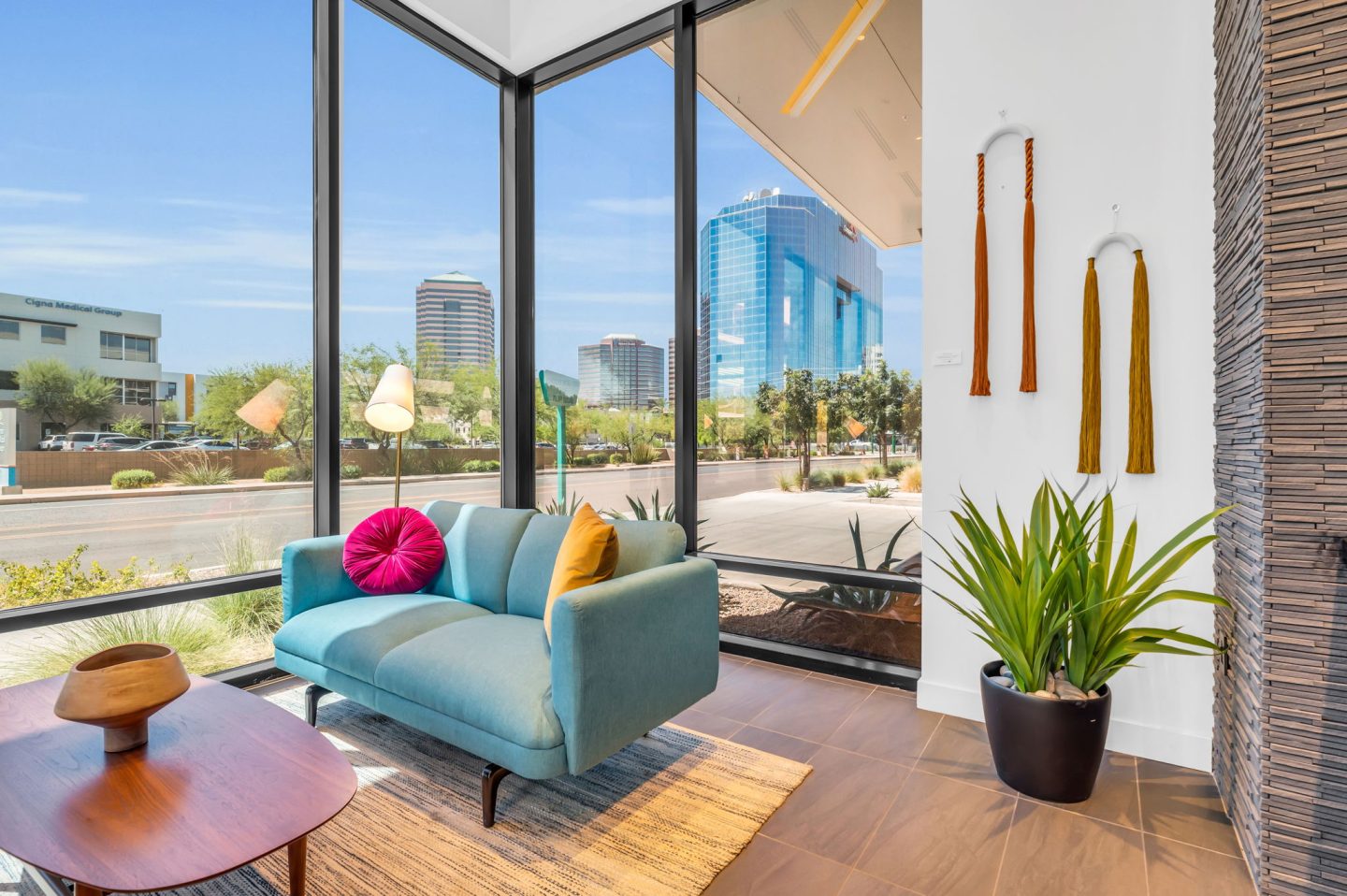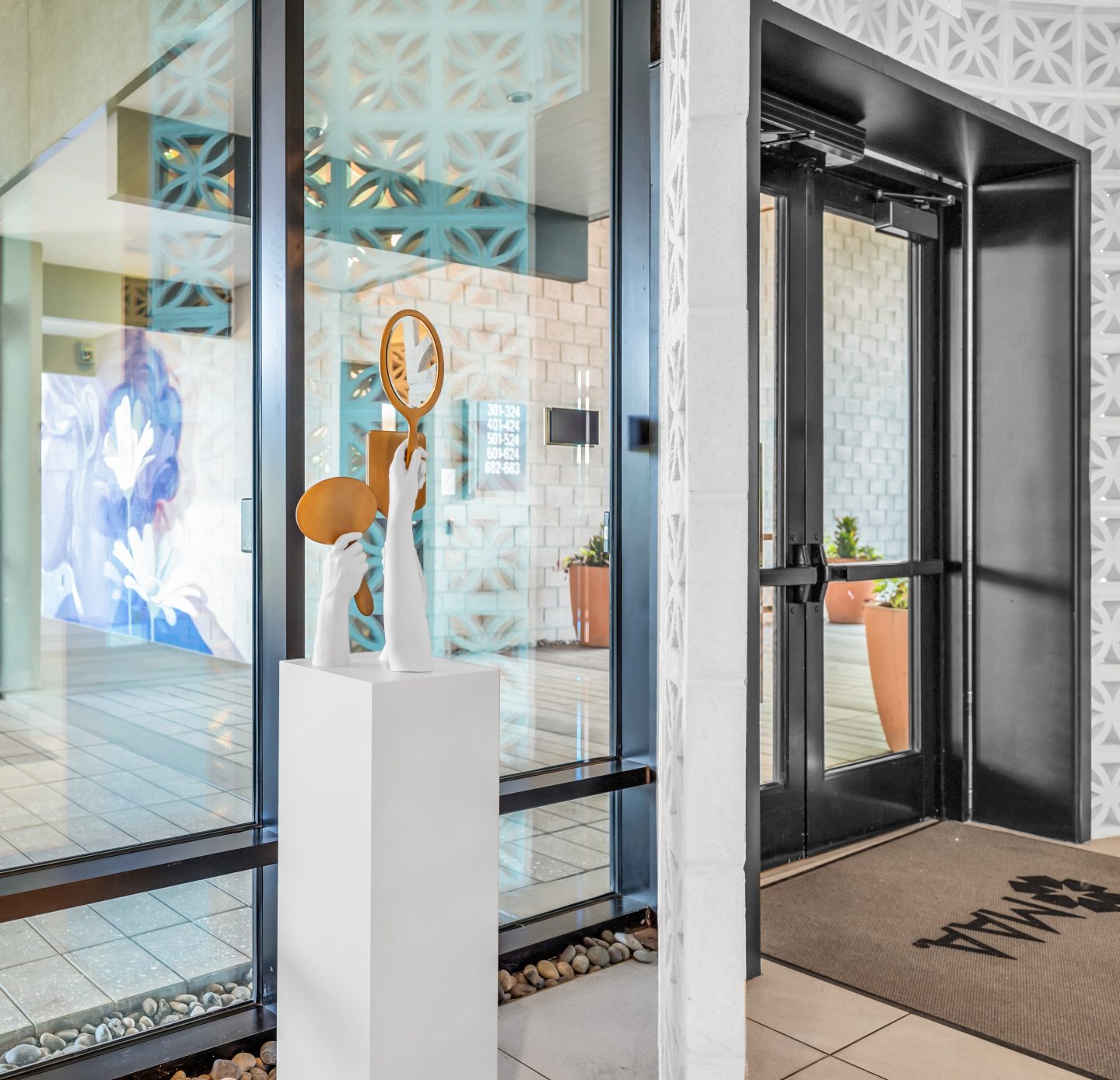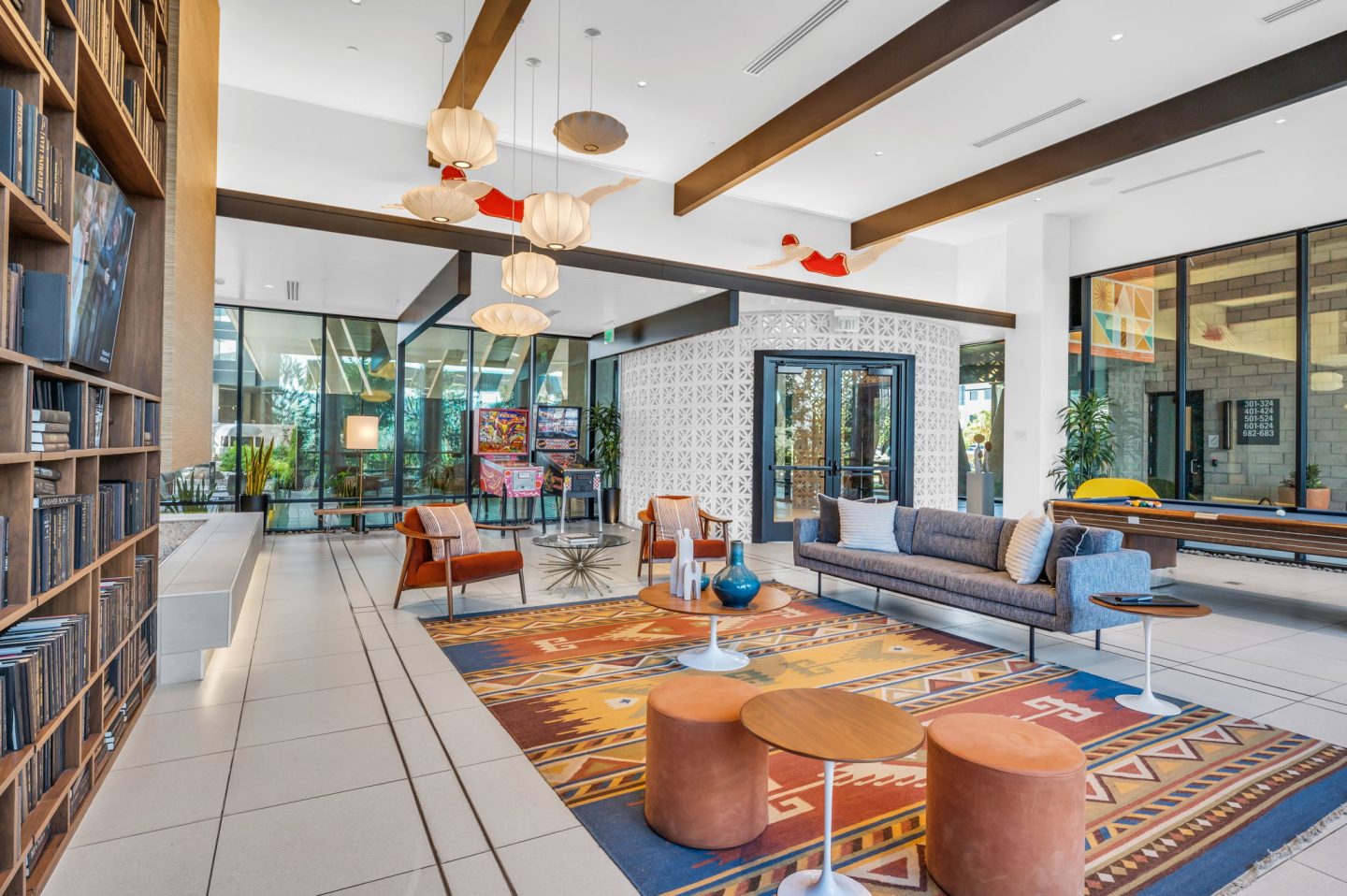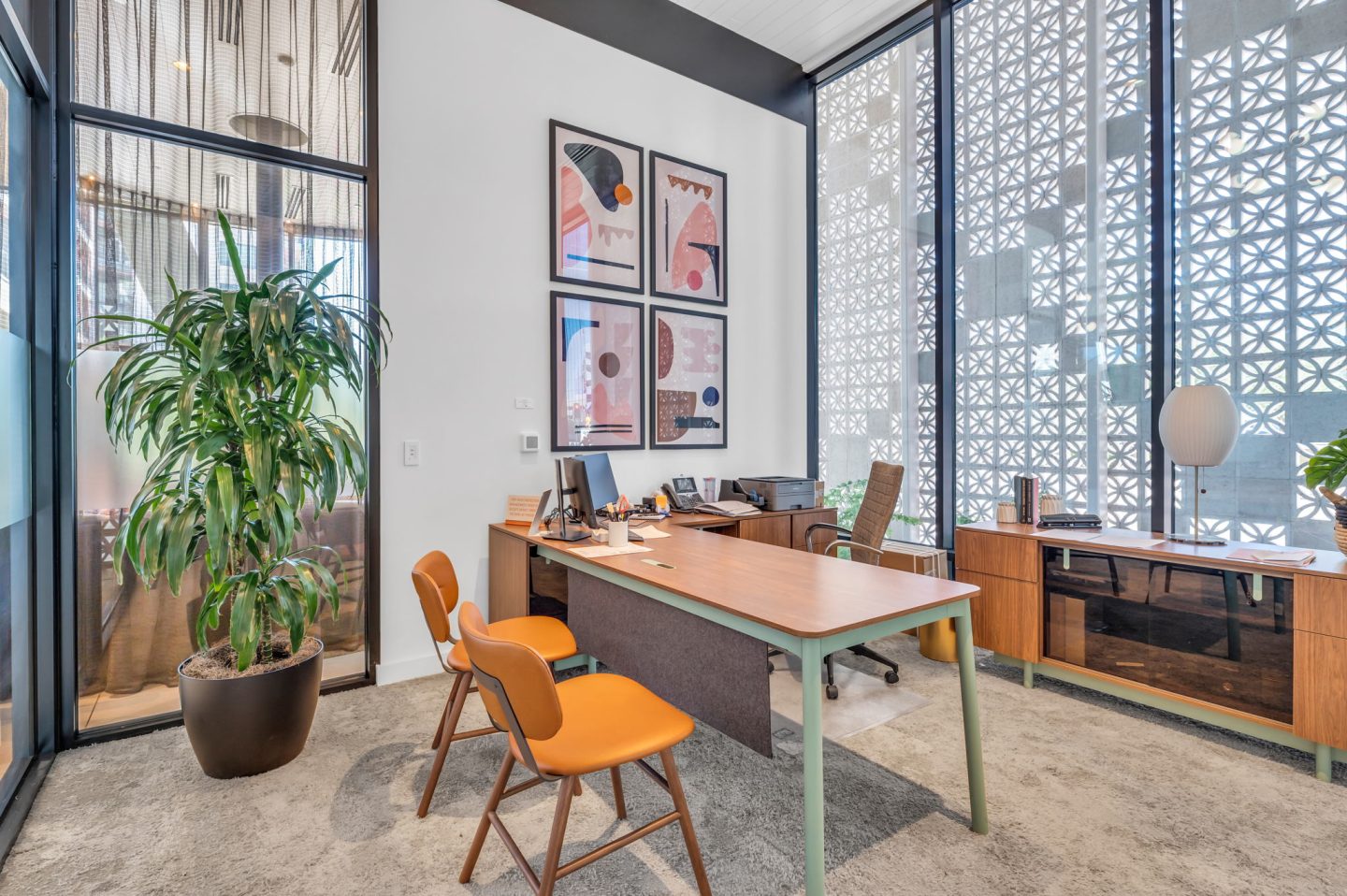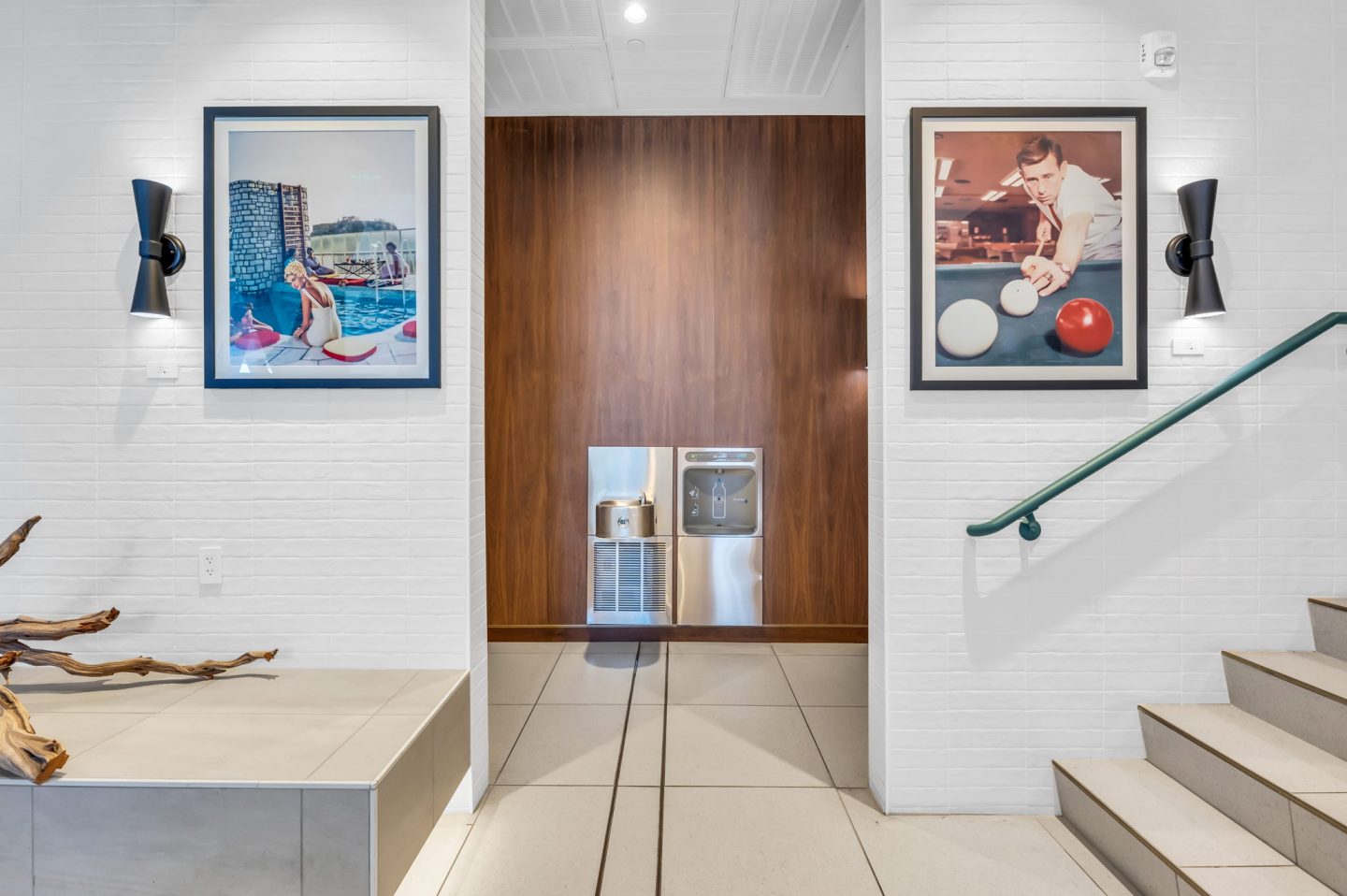 Midtown Apartments
Phoenix, Arizona
Client
Davis Partnership Architects, Crescent Communities, MAA
Highlights:
"Mid-century Cocktail" was the theme for the property's interior design and art collection.

Each floor features its own unique fiber artwork at the elevator landing.

The eye-catching installation of neon swimmers in the lounge was inspired by old motel signs.
Show more
The Story
The art collection at Midtown Phoenix highlights the property's location by featuring bright, funky, and playful artworks meant to excite and engage residents. Artwork is diverse yet unified under the "mid-century cocktail" theme, reinforcing the building's interior design through mid-century patterns with a vintage edge.
Colorful lenticular artwork by Sonia Noir sits just inside the large garage door that opens to the patio, reflecting the natural textures and warm colors of the outdoors. Vintage posters frame the level one amenities floor entrance and complement Janet Hill's portrait series in the lounge. Each print is set in an oversized frame to both fill wall space and create a sense of grandeur. 
Other collection highlights include Cindy Hsu Zell's original threaded artwork in the lounge, Jan Skacelik's abstract prints in the leasing offices, and Laura Shill's intriguing sculpture, "Vulcan's Mirrors," placed near the apartment entrance to greet visitors and residents. Lastly, custom neon swimmers created by Morry's Neon line the ceiling of the lounge, adding a fun, vintage feel to the mid-century space. 
Altogether, the art collection at Midtown Phoenix creates memorable moments of discovery and delight, leading residents through the amenities area and elevating their view of the property to a place they're proud to call home.
Show more