Go Back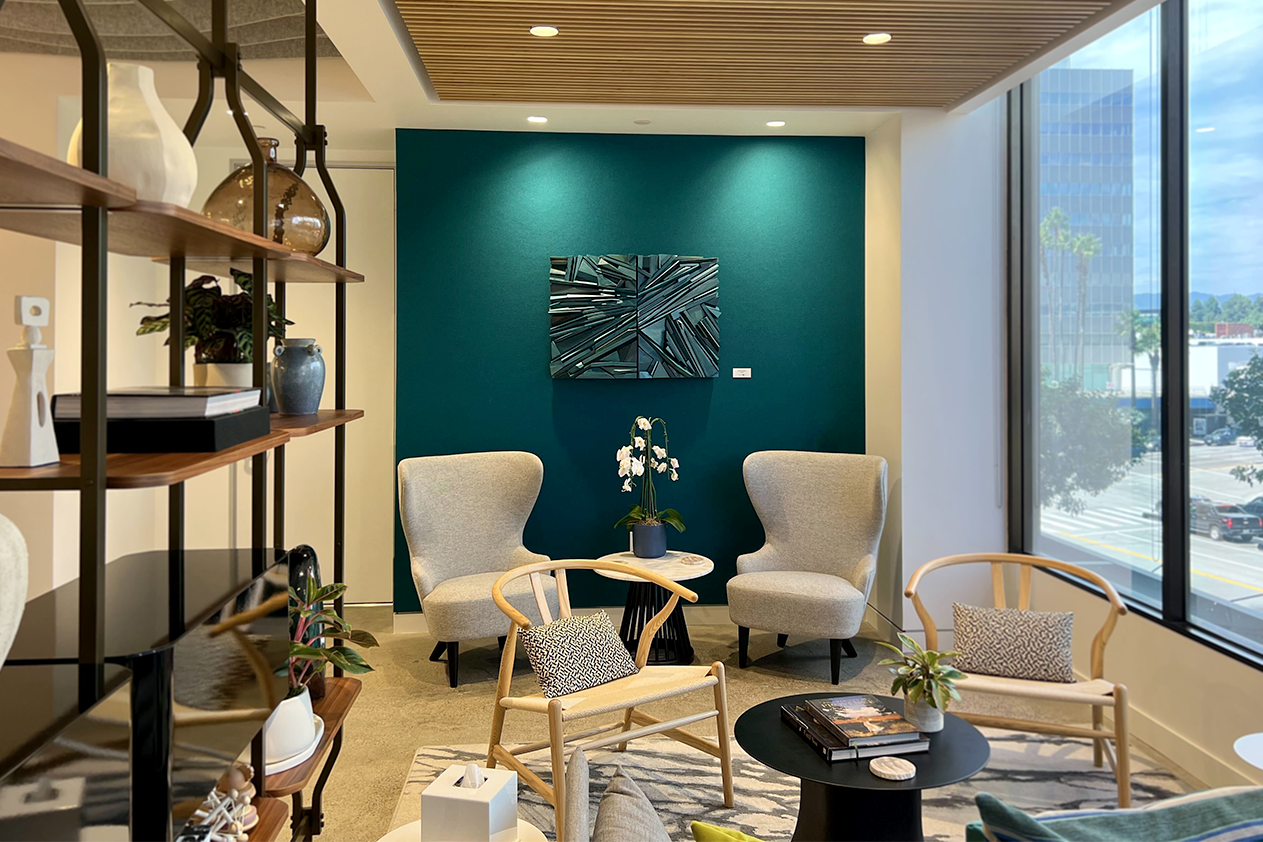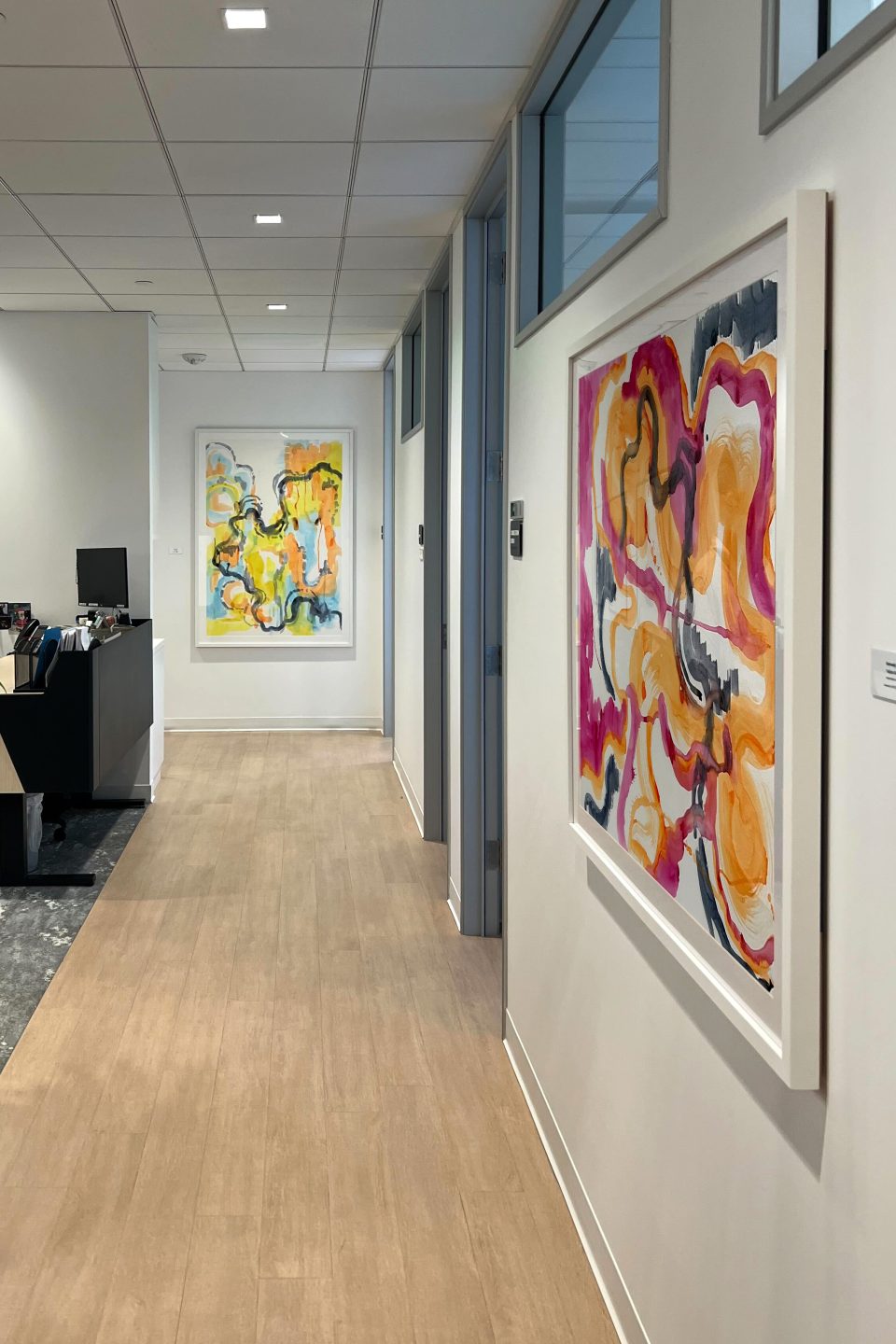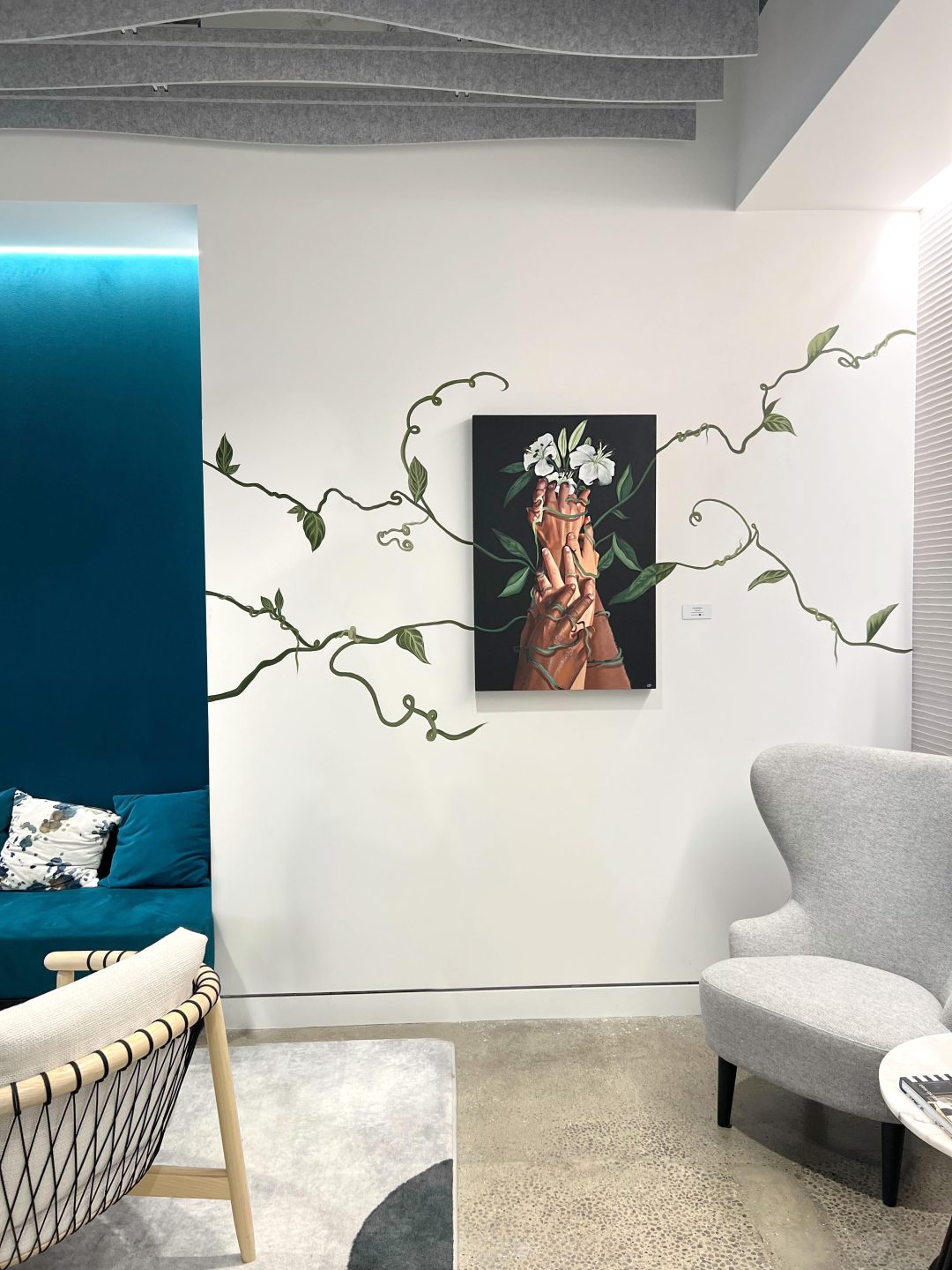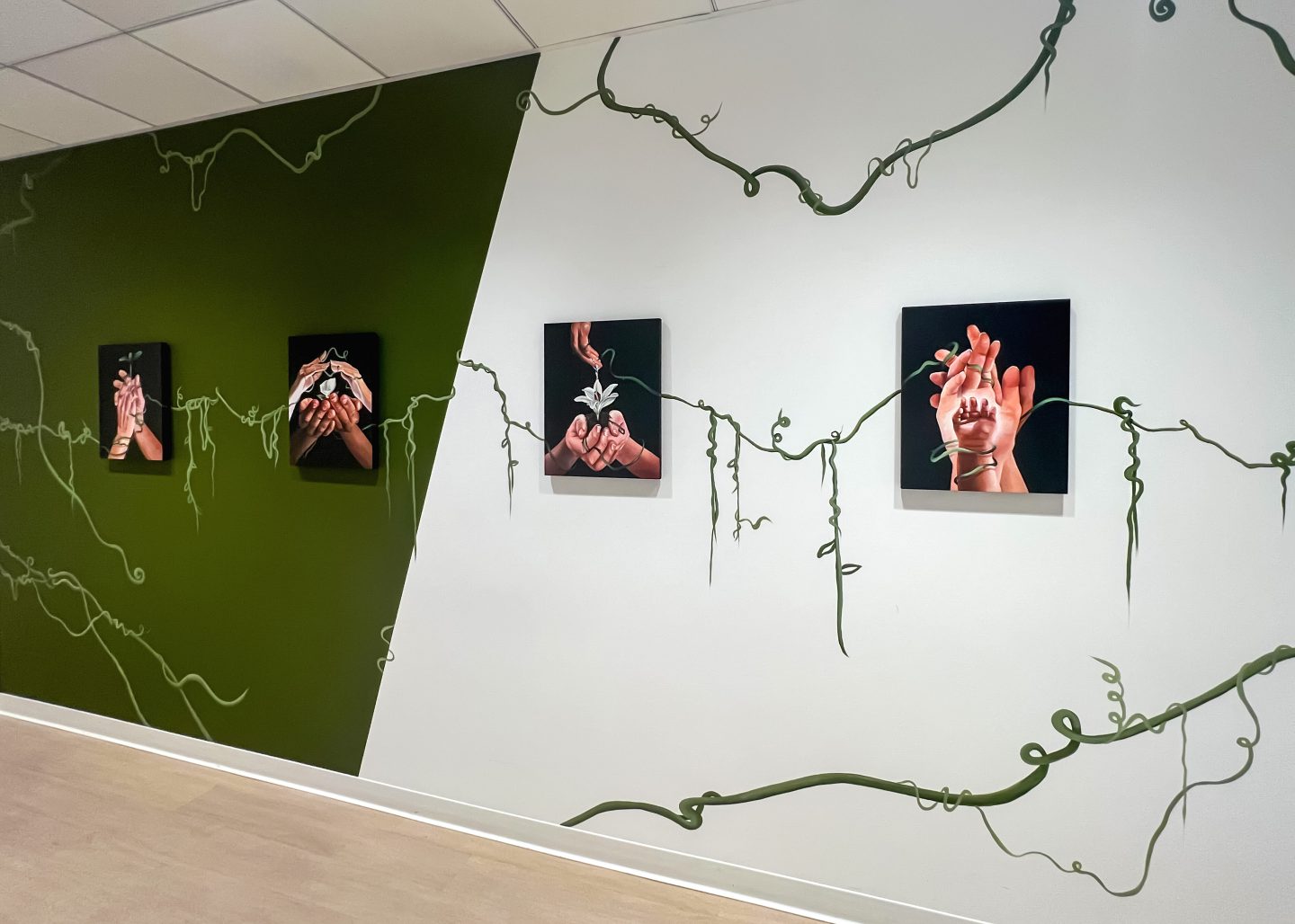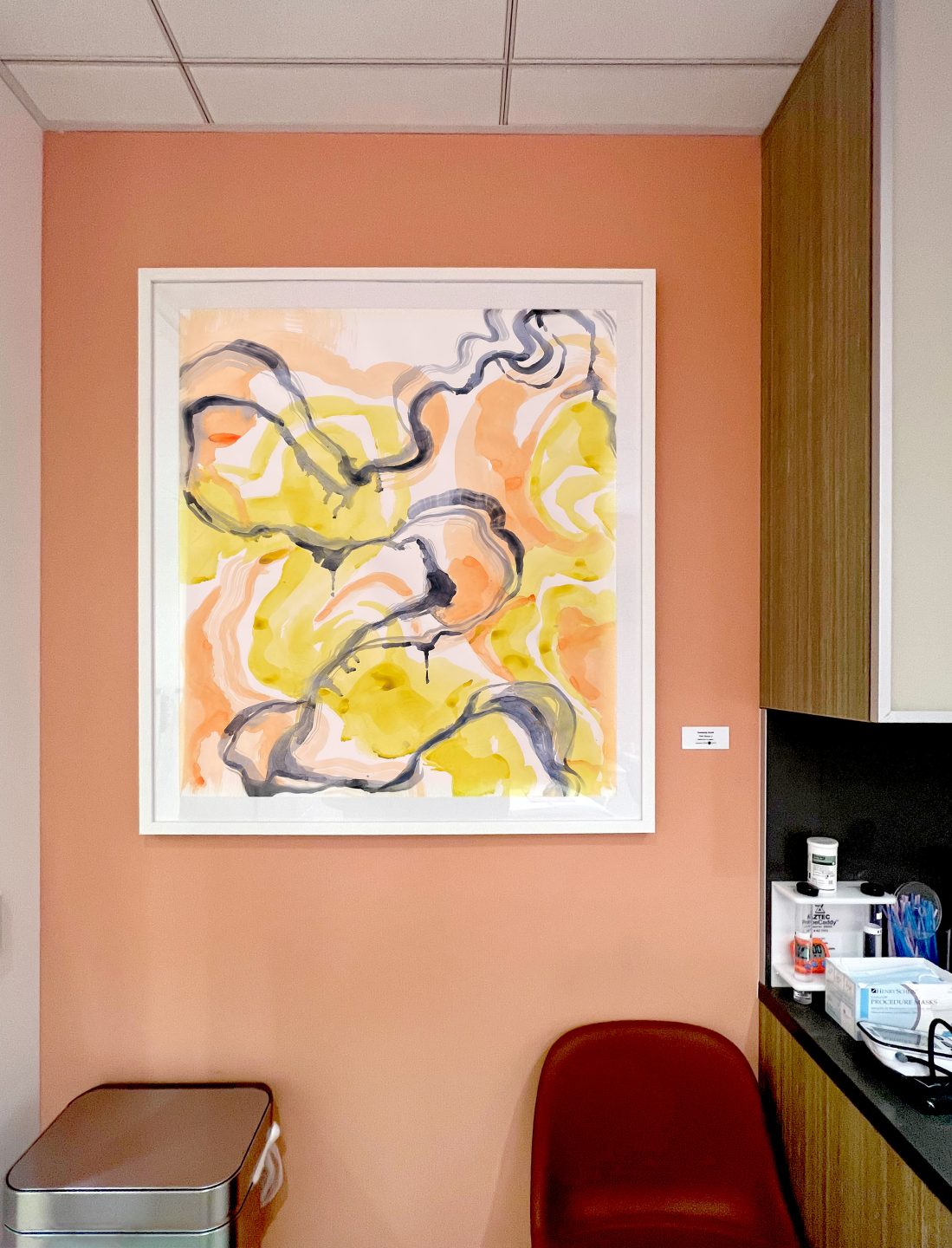 Pacific Fertility
Center
Los Angeles, California
Highlights:
Collection features 20 hope-inspired artworks across all spaces

Kennedy Scott used her background as an art therapist to inform the creation of 9 original watercolors in each exam room

2 site-specific artworks by Emma Gilbert symbolize the journey of a child's growth through the blooming of a flower. Emma even finished the artworks on-site by painting intricate vines directly onto the clinic's walls to connect each piece and bring their meaning to life.

81% of the art collection was produced by nine women artists
Show more
The Story
At Pacific Fertility Center's new state-of-the-art clinic, surgical center, and IVF lab in Los Angeles, patients and families can expect anything but a stereotypical healthcare setting. Filled with vibrant artwork, the space emphasizes patient comfort and privacy while providing a calming environment that is conducive to successful fertility treatments.
To support this goal, our team curated a diverse collection of fine art prints and captivating originals to tell the story of the hope and potential within each individual's unique fertility journey. We strategically placed a series of four paintings entitled Planting Roots by Emma Gilbert along a hallway that  families pass through as they go in and out of procedures and operations.
Adorned with painted vines that spread across the hallway and connect each artwork, the series symbolizes the journey of a child's growth through the blooming of a flower. Another of Emma's pieces entitled To Bloom hangs in the lobby, creating an immediate sense of peace and solace for visitors.
Also in the lobby is David LeCheminant's striking wooden installation Jet Stream. Painted with blue hues and installed on a navy blue wall, the textured piece is immediately eye-catching and invites further curiosity as viewers move closer. The art program even extends to the clinic's hallways and exam rooms, where original watercolors by artist and art therapist Kennedy Scott help brighten the space and continue the sense of optimism the clinic provides. 
Altogether, the art program at  Pacific Fertility Center Los Angeles celebrates LGBTQIA+ stories, the experiences of women, and the joy of parenthood while ensuring all users of the space feel comfortable and supported throughout their fertility journey.
To learn more about the collection, tune into our podcast with Greg Wiles, President of Hatch Egg Donation & Surrogacy and CFO of Pacific Fertility Center in Los Angeles, here.
Show more