Go Back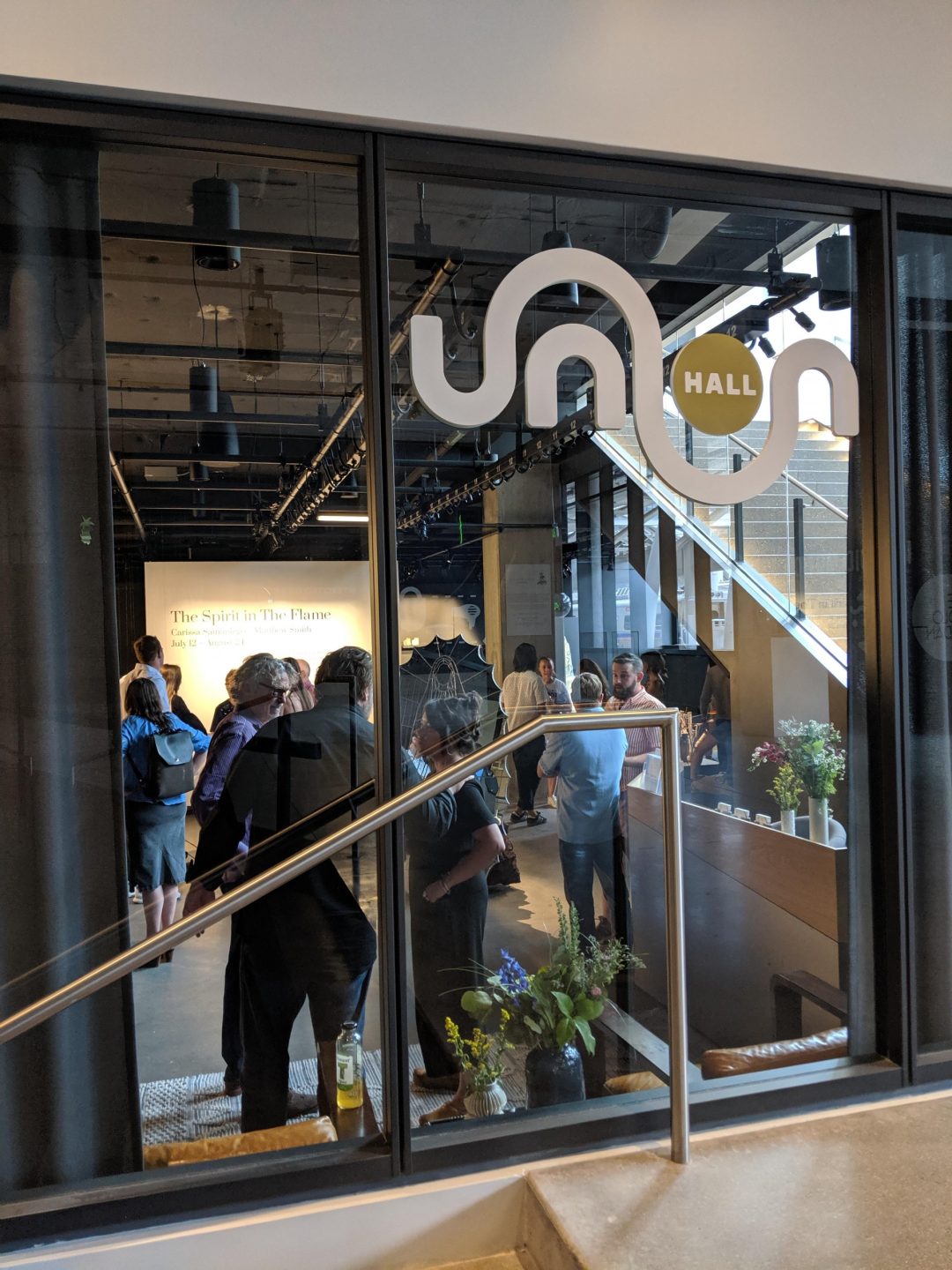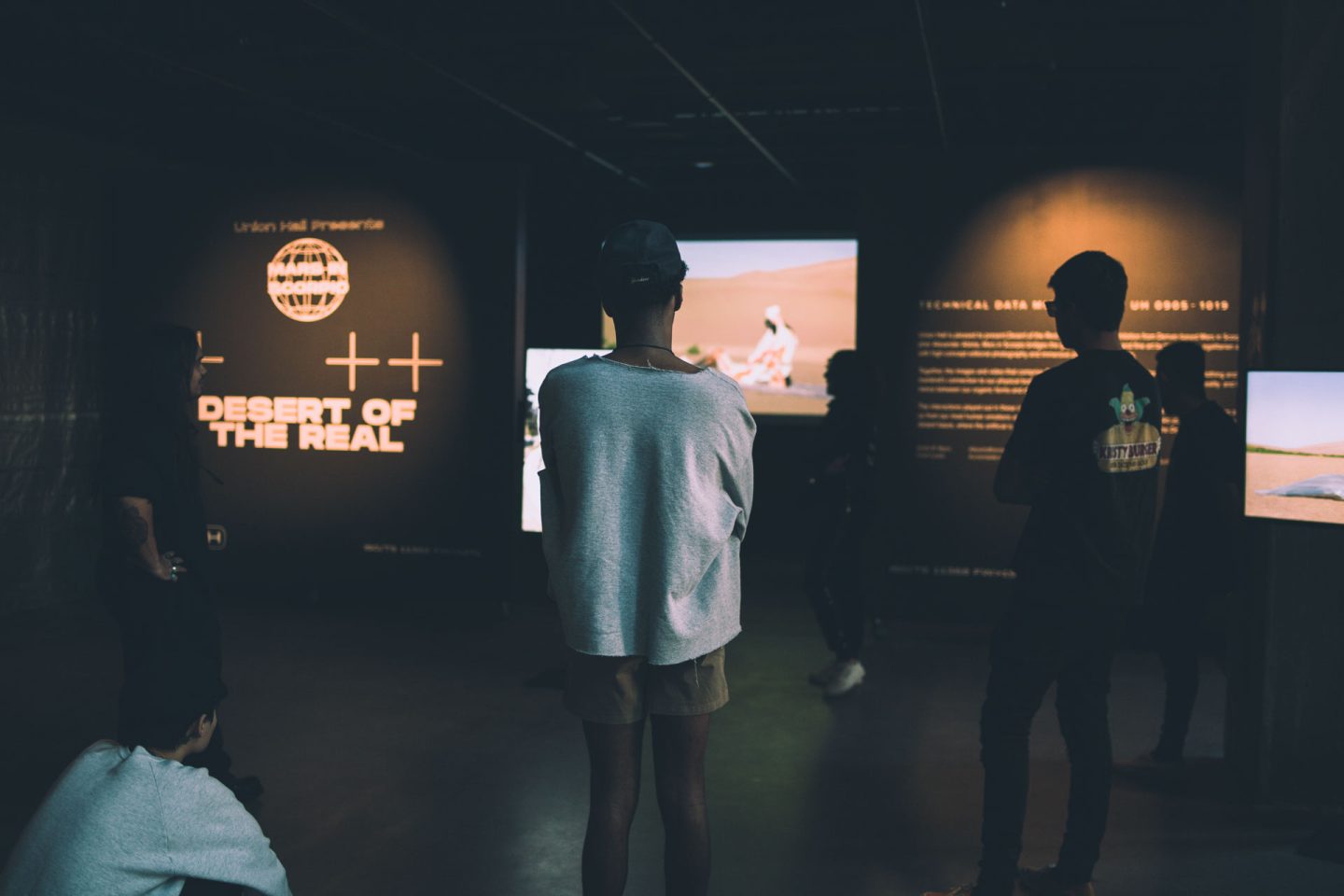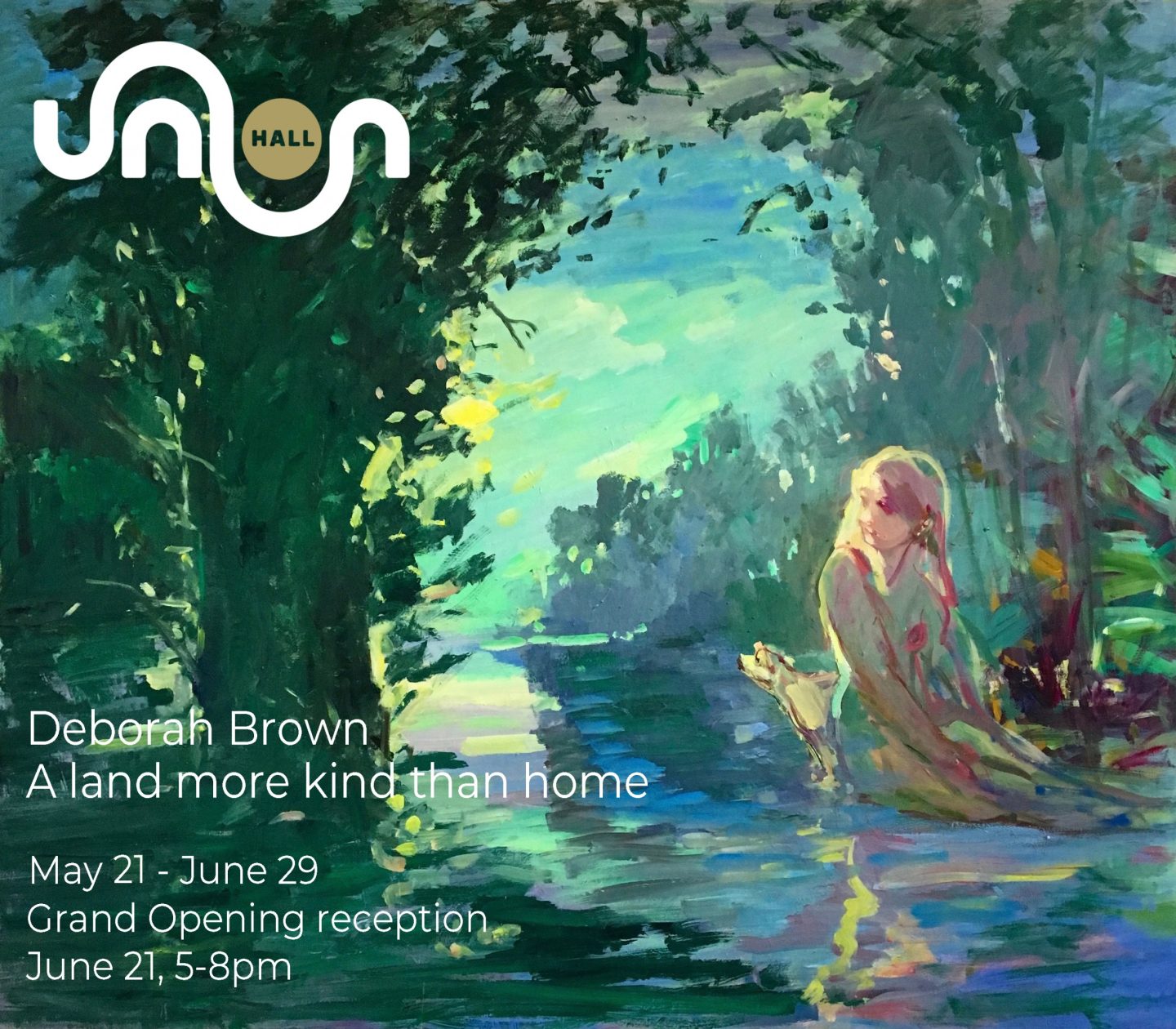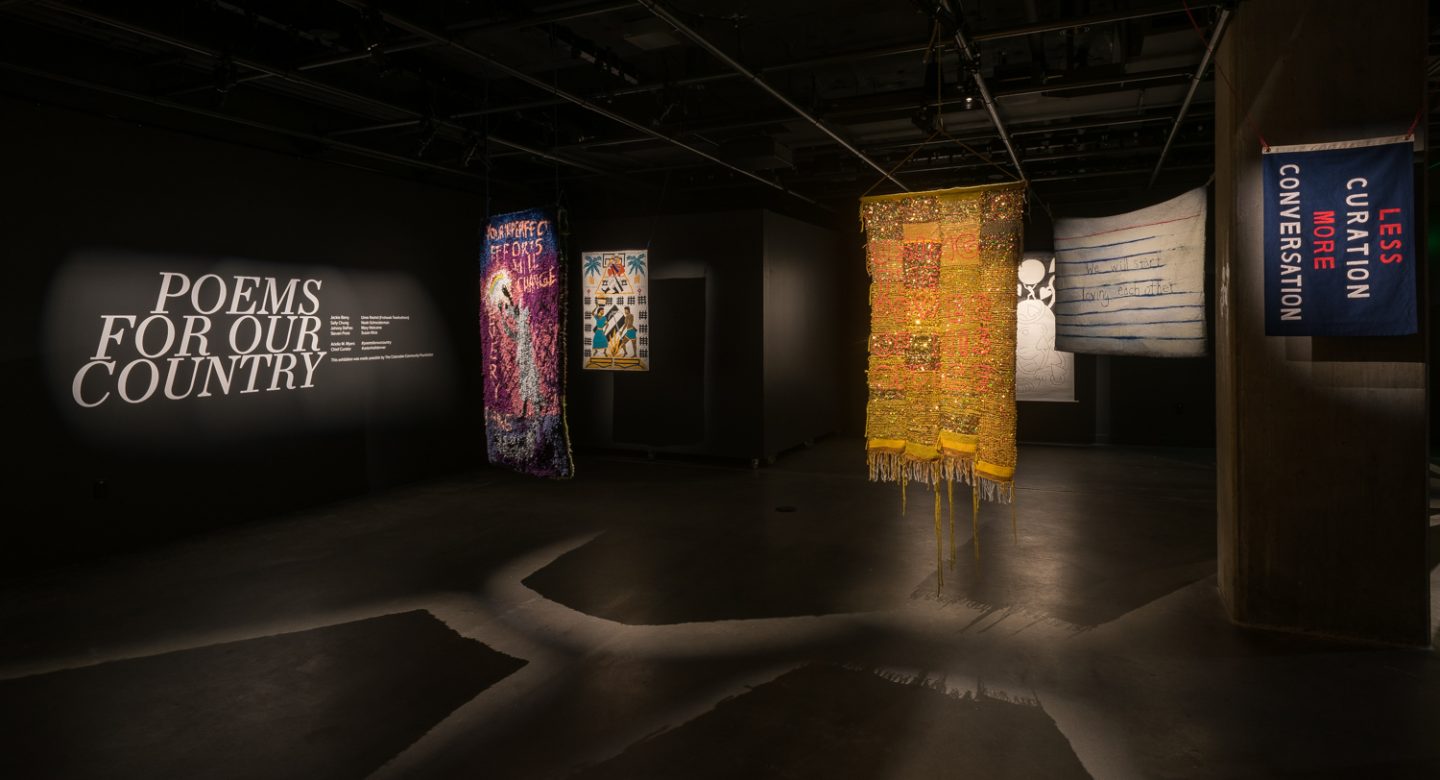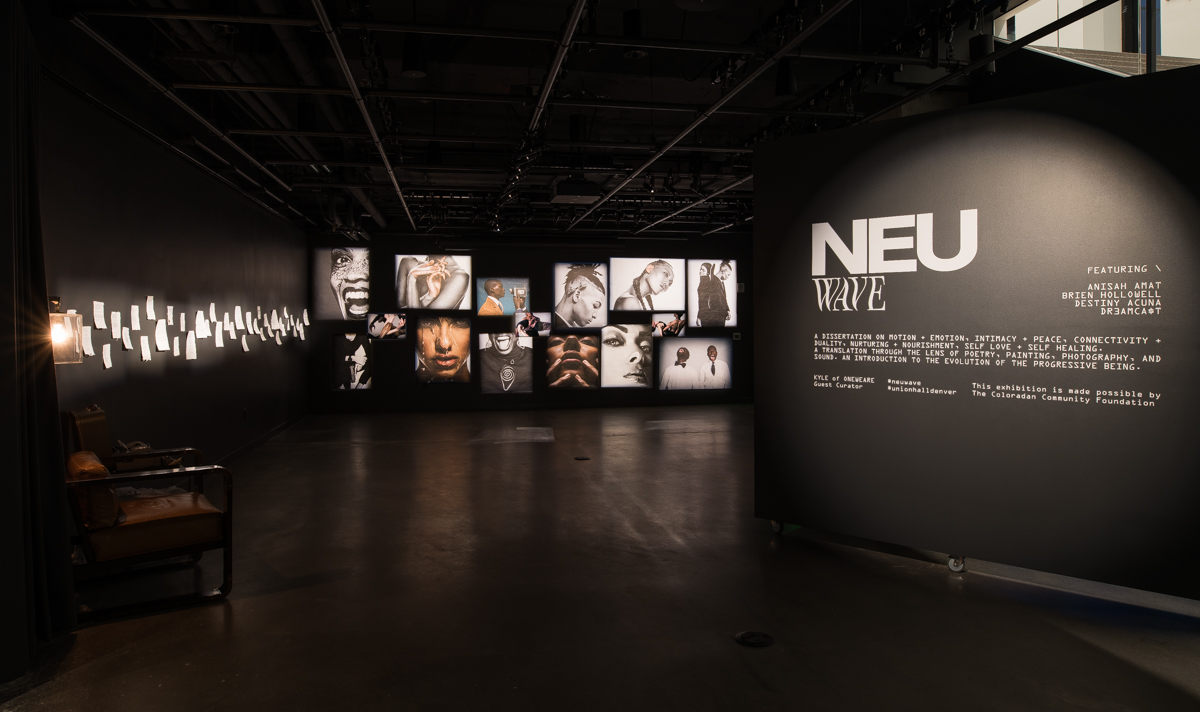 Union Hall
Denver, Colorado
Scope
Community Art Plan, Art Activation
Highlights:
Union Hall is a multi-use mini-museum and venue space located in the historic Union Station neighborhood, nestled on the ground level of the luxurious residential building, The Coloradan.

This 501(c)(3) non-profit exhibition space is built upon one of the country's most innovative art and culture funding strategies, which utilizes a transfer fee from condominium sales to support the flexible arts space and benefit residents and community members.

The nonprofit hall serves as a "cultural concierge" to the community, featuring emerging and established talent from local and national artists.

Union Hall's 1,700 square-foot space can accommodate a range of events including film screenings in the intimate movie theater, artistic conversations, poetry readings and literary events, and rotating gallery exhibitions.

Rolling temporary and permanent exhibitions are curated to spark ideas, challenge perspectives, and cultivate unity in diversity by aligning with the venue's three tenets: inclusivity, innovation, and impact.
Show more
The Story
Union Hall is reimagining the way creatives share — and visitors experience — art in a rapidly developing downtown neighborhood. This art venue is the product of a purposeful partnership between NINE dot ARTS and the East West Partners development group. Located on the ground floor of The Coloradan, a condominium development situated just steps from Union Station, Union Hall fills a growing need for accessible exhibition space in the city's center.
Though both East West Partners and NINE dot ARTS have spent years supporting the local creative community in distinct yet impactful ways, the vision for and co-creation of Union Hall represents something entirely new. East West recognized the potential for cultural activation within The Coloradan through a flexible community arts space. They engaged with NINE dot ARTS to drive this project forward, spearheading a community-wide effort to assess the needs of artists and creatives.
This culminated in the development of Union Hall, a multi-purpose, dynamic arts space that supports a range of interdisciplinary events. Its mission is to advance opportunities for diverse, emerging artists and showcase groundbreaking exhibitions in the Union Station neighborhood. The thread throughout all of Union Hall's programming lies in its three focus areas: Innovation, Inclusivity, and Impact.
 Innovation:
As the first dedicated and permanent non-commercial, non-collecting exhibition space integrated into a private real estate development in Denver, Union Hall represents a new way to experience arts and culture in the city. Union Hall is funded by a one-half of one percent (0.5%) transfer assessment on all condominium sales at The Coloradan. While the transfer assessment is not Union Hall's sole source of funding, this model, which was first introduced by East West Partners in the Vail Valley more than two decades ago, creates a broad base of funders, fuels a sustainable nonprofit organization that encourages community involvement, and has contributed $4.5 million to support arts and culture in Colorado.
Union Hall is also innovative in its approach to programming, featuring experimental exhibitions with a wide array of mediums and thematic focus areas. Previous programming at Union Hall has included exhibitions like Desert of the Real, a fashion-focused exhibition from Denver-based Mars in Scorpio, which bridges the gap between fashion and fine art. Another recent exhibition, Poems for our Country, commissioned artworks from a collection of creatives who produced a banner of messages for the year to come. From environmental activism to calls for love, connection, and growth, each artwork was as layered in meaning as the artists were in experience.
Inclusivity:
Union Hall is an inclusive and inviting space with free exhibitions and a focus on publicly accessible events. These include guided meditations, poetry readings, live performances, and panel discussions, each welcoming individuals of all backgrounds to participate. Union Hall is also centrally located in Downtown Denver, right next to Union Station, making it accessible by car, bike, foot, and public transportation to any community member or traveler who would like to explore the space.
In addition, Union Hall makes an effort to showcase underrepresented artists and creatives, who vary significantly in age, race, gender, sexual orientation, artistic expression, and medium, with over 60% of artists from previous programming identifying as BIPOC or LGBTQIA+.
Impact:
Union Hall also aims to be a true partner to all venues for arts and culture throughout the city by serving as a "Cultural Concierge." The program fosters engagement in Denver's robust cultural ecosystem by providing locals and visitors with information and recommendations on creative and cultural events around the city. Through a weekly newsletter and social media amplification, Union Hall features out-of-the-box and under-the-radar art events in and around Denver. Overall, Union Hall has shown the many ways that art can energize a city and create a sense of place. It also serves as a shining example of how an innovative, inclusive, and impactful art space can do more than just survive in a private real estate development setting — it can thrive! Being a centrally-located cultural space and resource in the Denver Metro area, Union Hall also advances tourism, drives engagement, and bolsters economic development for the city. In Downtown Denver, there are considerably few new arts and culture spaces that preserve the cultural richness of the community. With its unique positioning right next to Union Station, Union Hall offers exhibitions, events, and performances that are centrally located and accessible to individuals from all backgrounds, helping stimulate the local economy. In addition, Union Hall supports local artists and creatives, providing fair and equitable wages and a platform to feature their work.
Past exhibits include the "Spirit of the Flame," a sculptural collaboration between Denver-based artist Carissa Samaniego and Matthew Smith; the "Desert on the Real," a fashion to fine art demonstration from photographer Alexander Ablola of Denver's Mars in Scorpio; and the collaborative installation, "Rough Gems," which was a rotating exhibition of pieces stewarded and originated by emerging and established artistic talent. The "Rough Gems" series ran from January to May of 2020 and consisted of three pop-up exhibits: "Literally Behind," "NEUwave," and "There really is no difference between art and prayer." "Rough Gems" is set to become an annual, signature exhibition at Union Hall, reinforcing the space's mission to sustain and strengthen the local creative economy and culture. 
Show more