Dot Dot Dot Ep.2: Sarah McGarry on the NINE dot ARTS Podcast
"Art as a Conversation Piece"

Guest Sarah McGarry, Principal at Stantec
As a dynamic project manager and design consultant, Sarah McGarry knows firsthand the value art brings to commercial spaces. Sarah is a Principal at Stantec, an international professional services consulting firm, where she has extensive experience in design, workplace strategy, and construction administration for a variety of clients and project types, from law firms to hotels to corporate headquarters. In this episode of Dot Dot Dot, Sarah explains why – no matter the client or project – art is a "must-have" conversation piece that can profoundly influence workplace culture and collaboration. Sarah also describes the social impact of a curated art collection, emphasizing how the intentionality behind each piece – from its message to its maker – can help reinforce a company's values around diversity, equity, and inclusion.
"Art and social impact and community engagement are huge. This is where our clients can tell a story that is supportive of different cultures and make a message of it."
---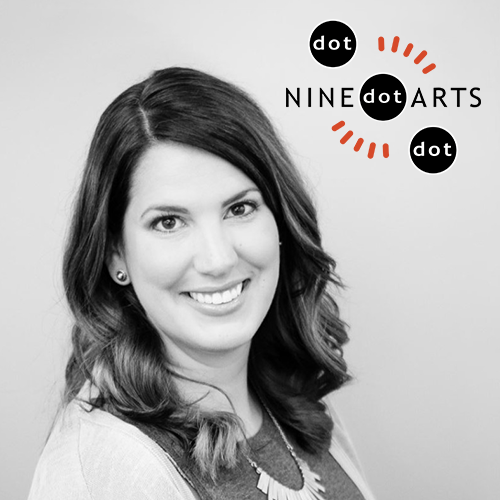 ---
About Dot Dot Dot: The NINE dot ARTS Podcast
In our premier podcast series, NINE dot ARTS CEO and Co-Founder Martha Weidmann speaks with reputable business leaders to explore how art can create meaningful experiences in the built environment. Interviews bring to life the data behind the 2021 State of the Art Report, which surveyed nearly 200 business professionals from across industries on art's influence on employee engagement, branding, return on investment, and more. Tune in weekly as we share the stories behind the numbers, giving listeners the inside scoop on the value of art in corporate, leisure, and public spaces. Download the 2021 State of the Art Report to learn more.
*All episodes will be available on our YouTube Channel or wherever you get your podcasts!