INDIE Congress 2022 Recap
Often called "the incubator of the hospitality sector," the Independent Lodging Congress (AKA INDIE Congress) convenes hotel owners, operators, thought leaders, and visionaries to promote industry innovation. Three days of presentations and networking provide leaders with a platform to connect, ideate, and push the boundaries of hospitality development, design, operations, and more. And with "experimental immersions," like a trip to the Los Angeles Arts District, a studio visit with neon sculpture artist Lili Lakich, and a glass blowing demonstration by Paul R. Bostrand of Ace Neon Designs, our NINE dot ARTS team couldn't miss this event.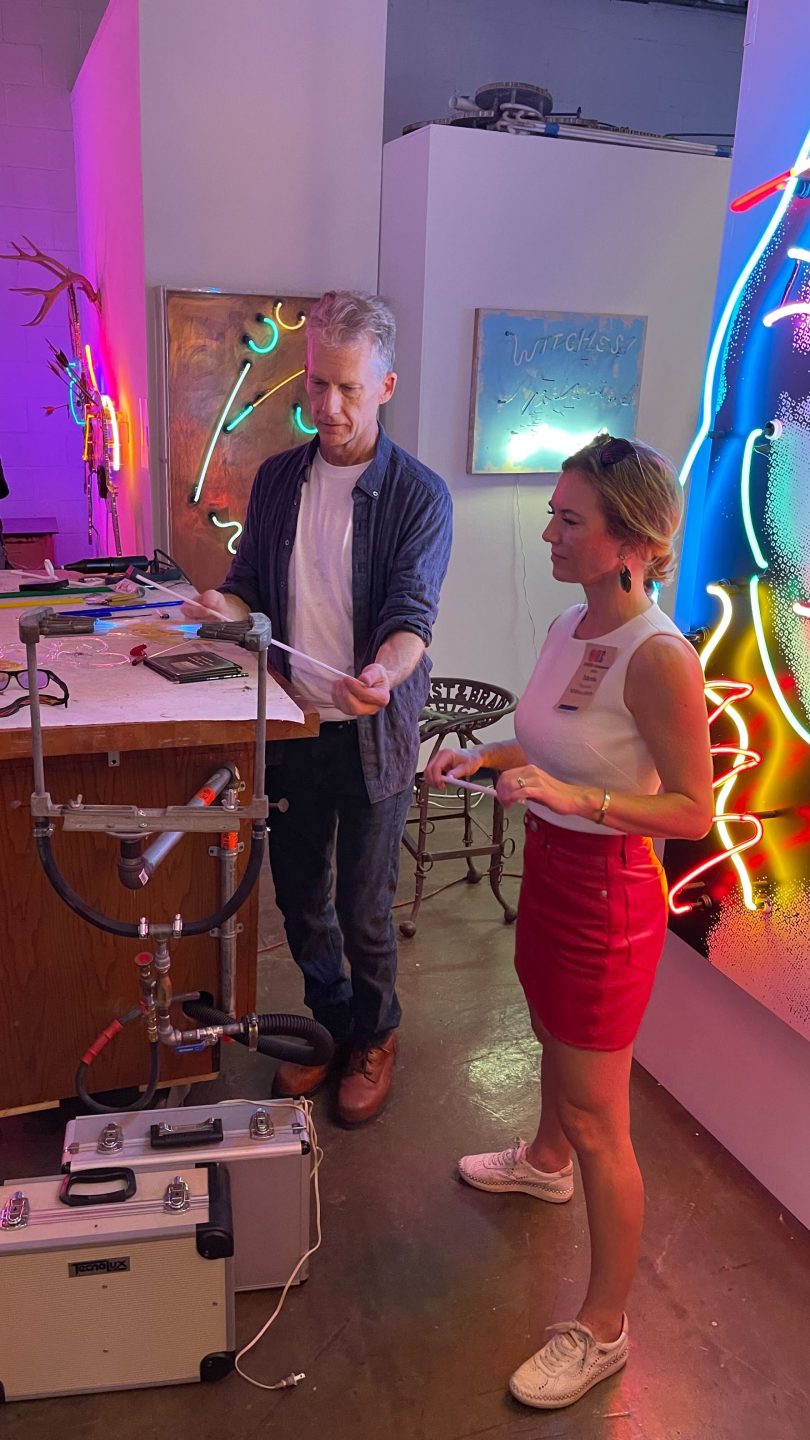 Unpacking Tensions in Hospitality Design
In addition to building relationships and exploring industry trends, CEO Martha Weidmann also spoke on the panel, "Finding Your Brand through Art and Design," with Sara Duffy, Principal of the Interiors Division at Stonehill Taylor, and Jason Cutinella, Founder and CEO of NMG Network (moderator). The conversation explored tensions in hospitality design, such as delivering impact on a limited budget, connecting to locals when developing in a new area, putting faith in project partners to execute a project vision, and more.
Martha and Sara emphasized that to make the strongest impact and truly elevate the hotel's brand, art and design need to be integrated into a hotel's development early in the project lifecycle, and consultants/partners need the freedom and trust to make decisions based on their expertise. Key takeaways included:
How to get creative on a limited budget
The ethics of art and design practices, from protecting and paying artists to authentically reflecting local trends, culture, and history
Why engaging consultants and partners early in the project is critical for long term success and differentiation
The need for hotel owners to trust consultants' expertise and provide them flexibility and freedom to execute on a project vision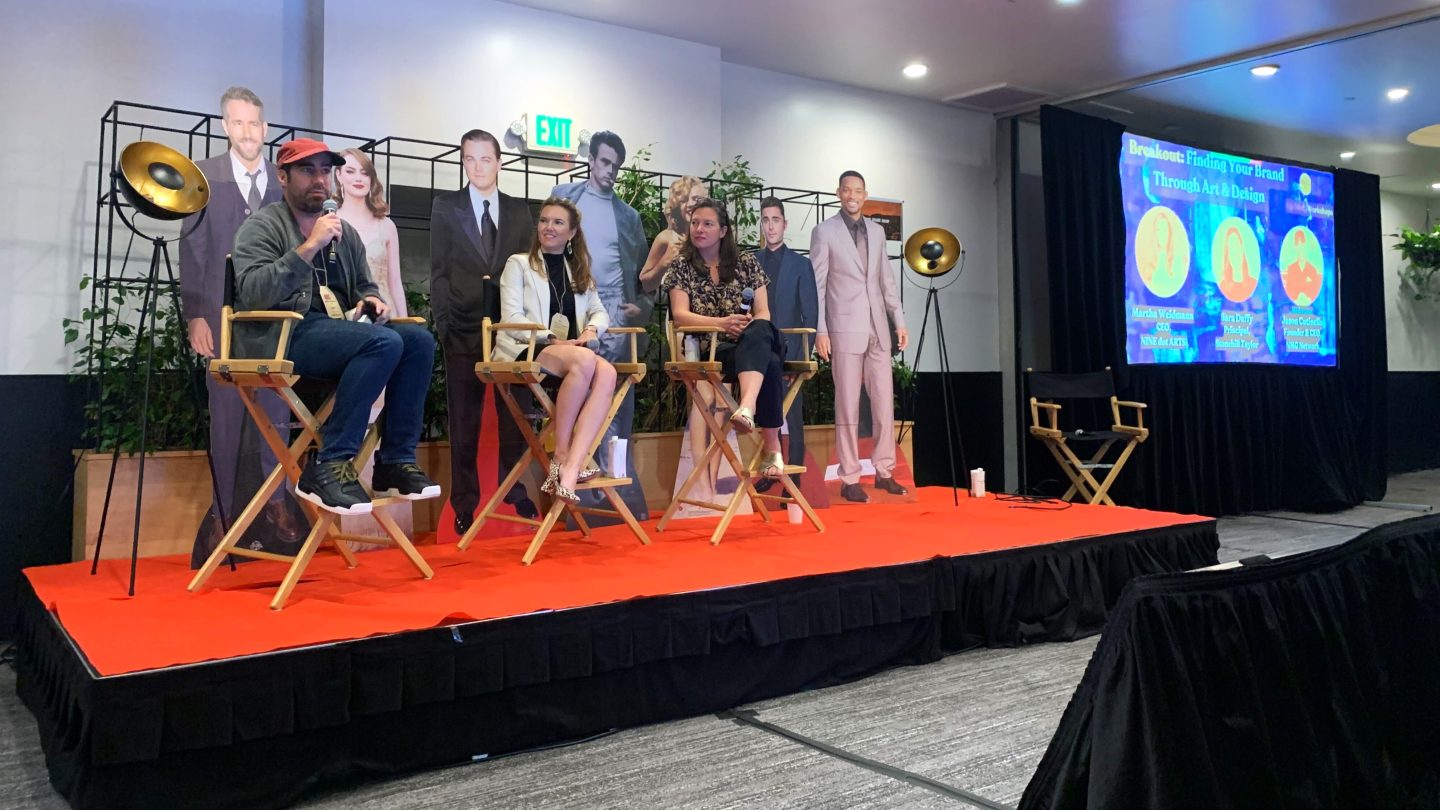 Other highlights from the INDIE Congress included:
Overcoming Post Pandemic Challenges
There was a collective acknowledgement amongst attendees related to the many challenges faced by the hospitality industry ever since the start of the pandemic. Not all of these challenges have disappeared, and many have left lasting consequences. Projects that couldn't succeed have been swept out of most clients' pipelines, so the need for both financial and human capital is critical in the years ahead, as several developers aim to recover their losses and build new, high-quality assets that will endure for the long haul. Despite slow progress, developers must continue to seek capital investment for upcoming projects and develop comprehensive contingency plans should their efforts not materialize.
A Trend Toward Experiential Placemaking
Part of this high-value asset development includes creating unconventional and unforgettable experiences for guests – particularly among independent brands and boutique hotels who are competing with national chains that offer lower rates. Developers are thus planning projects with more intentionality, seeking ways to differentiate their hotels beyond just "instagrammable moments." This means thinking beyond what is visually appealing to what is authentically compelling, making the case for high-impact, custom art experiences that engage guests and locals and bring meaning to the property. If independent and boutique brands want to attract and retain visitors, cookie cutter design swatches and pre-packaged art plans just won't cut it.
The NINE dot ARTS and Sage Hospitality teams at ILC
The Ongoing Amenities War
And the trend for creating next-level experiences goes hand in hand with the ongoing amenities war, where everyone – including multifamily properties and offices – are competing for hottest, most sought after amenities that will keep people coming back. In fact, it's the hospitality sector that's leading the way in amenities design, driving developers in other industries to either meet these trends or stand out in other ways.
Fortunately, when considered early in a project's life cycle, art can be used to elevate a hotel's amenities, architecture, and design – creating a cohesive experience and a backdrop for community. But art can also be an amenity itself.
At the Catbird Hotel, for example, our team worked closely with diverse project partners to develop an art collection that would blur the line between hotel and home, encouraging guests to visit for extended periods. Curated as an ode to everyone's favorite eccentric aunt, the art collection merges mid-century modern with quirky chic and keeps guests asking, "what's that?" along every corridor. Featuring 200 unique objects that highlight the "cat" and "bird" motifs in honor of the property's namesake, the art collection serves as a creative amenity unlike anything found in your typical hotel.
Altogether, the INDIE Congress 2022 provided exclusive insights into hospitality development in 2023 and beyond, making the case for creative placemaking efforts that elevate a hotel's brand, amenities, and guest experience in authentic and enduring ways.