Go Back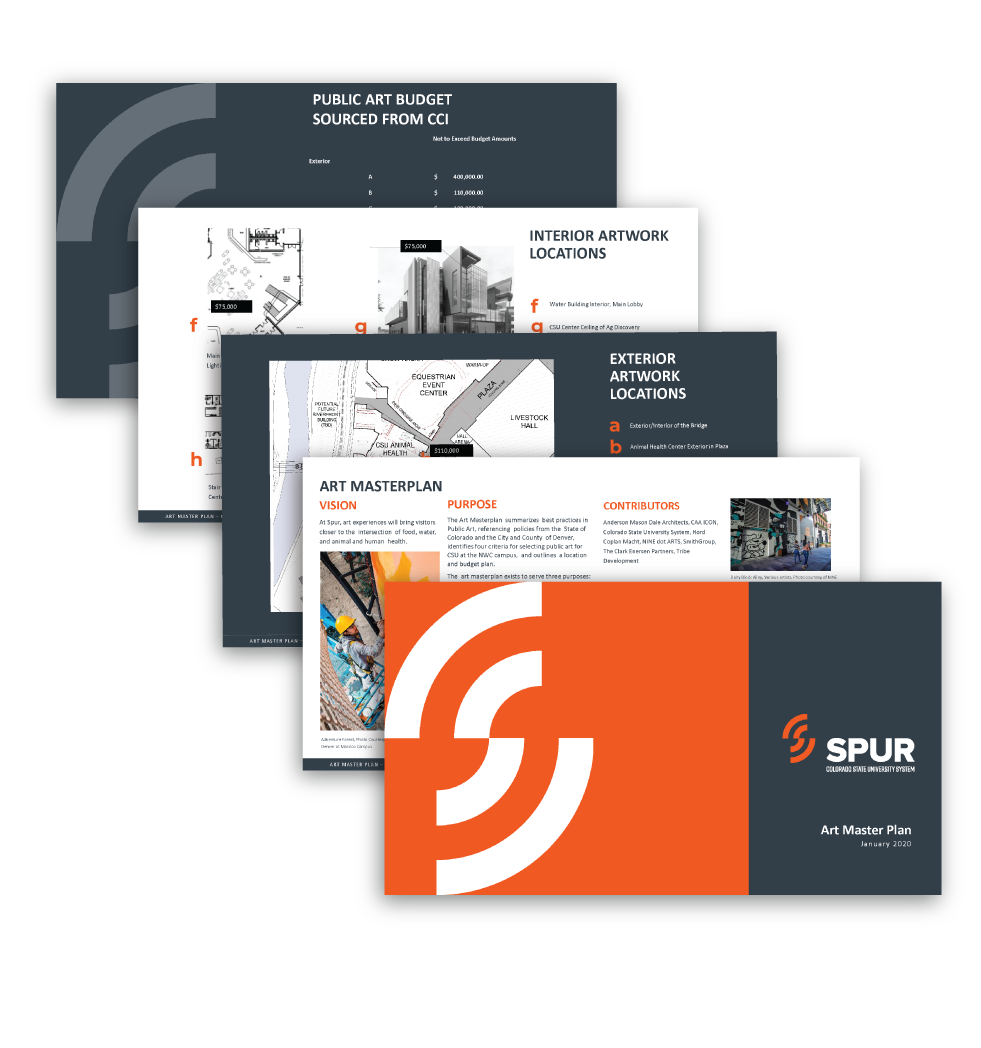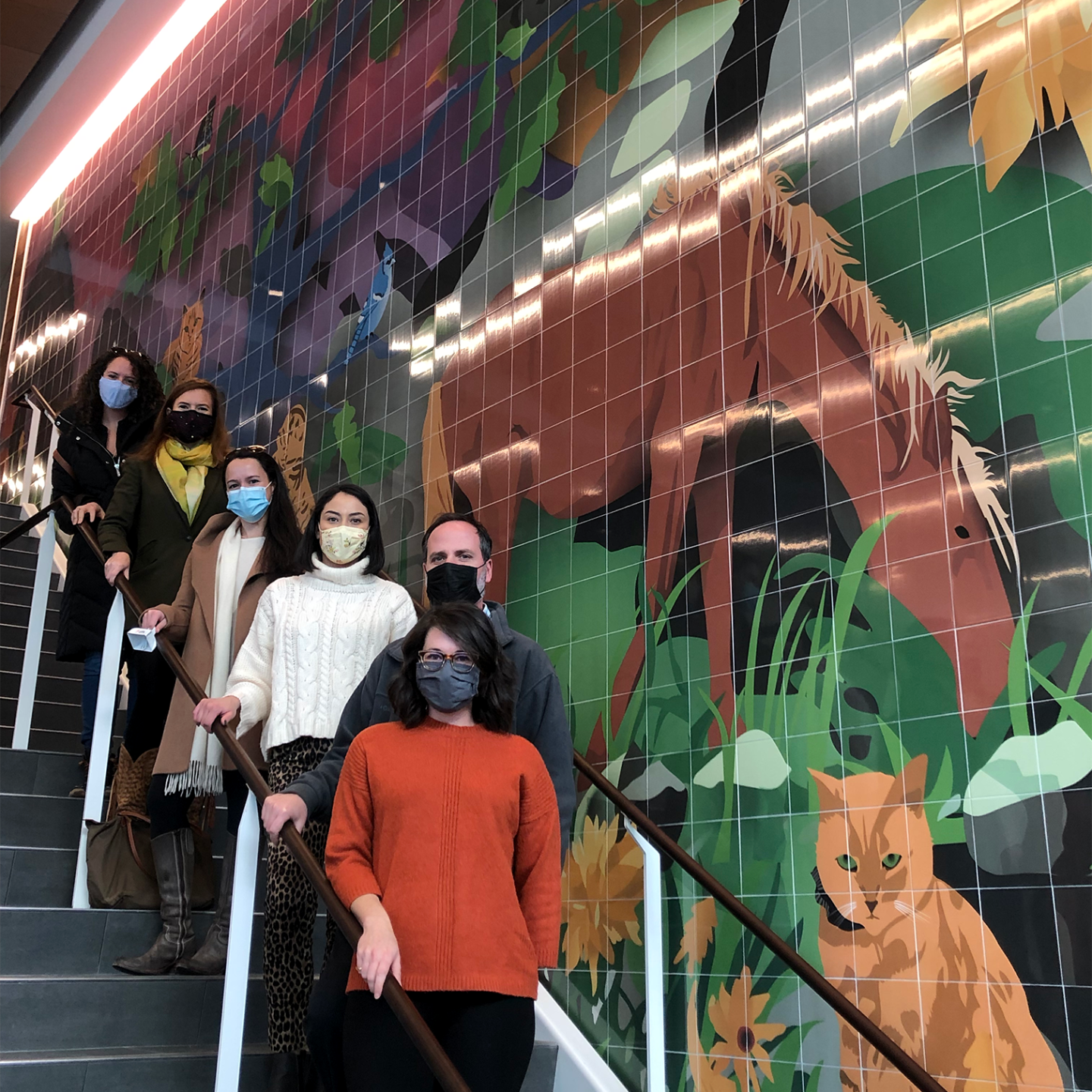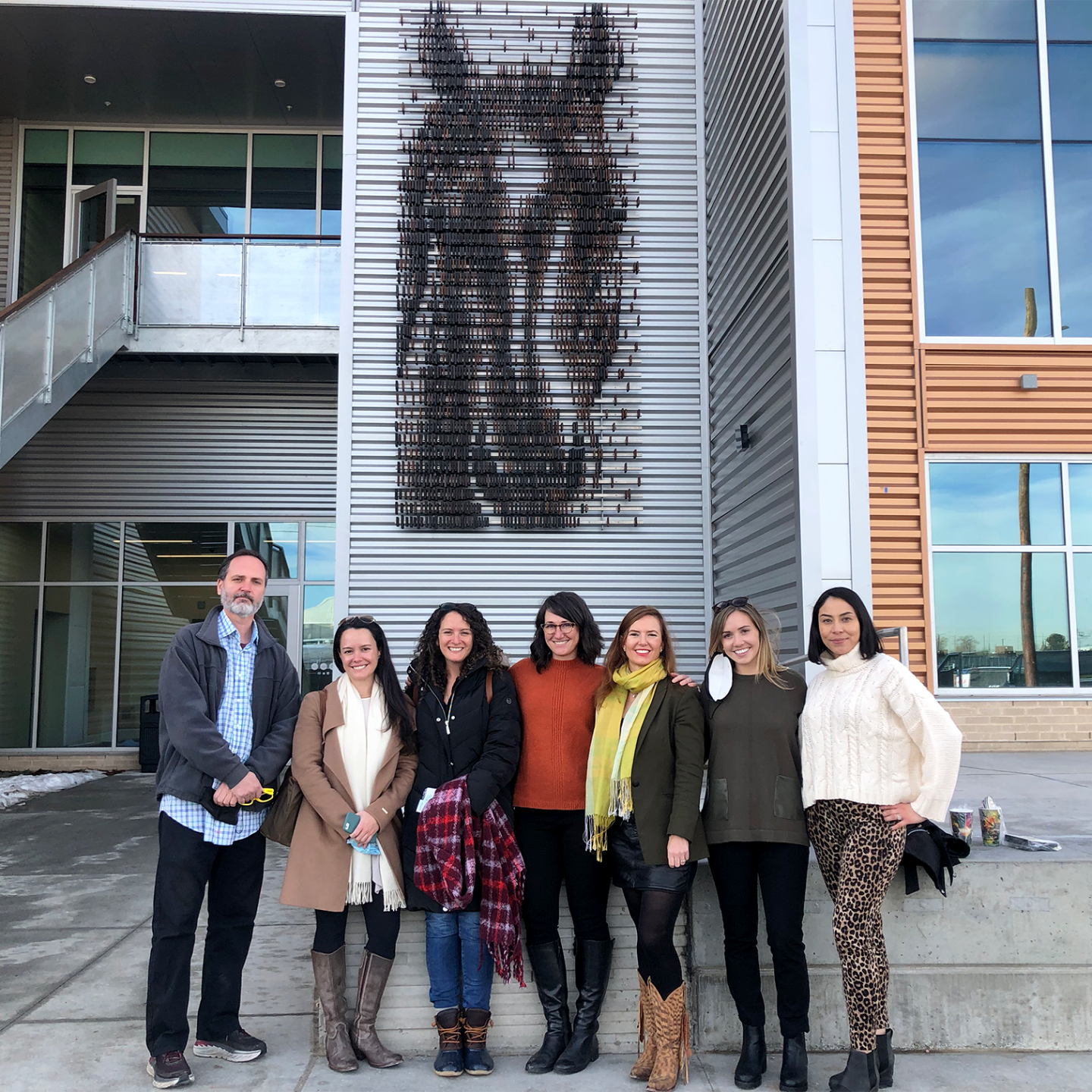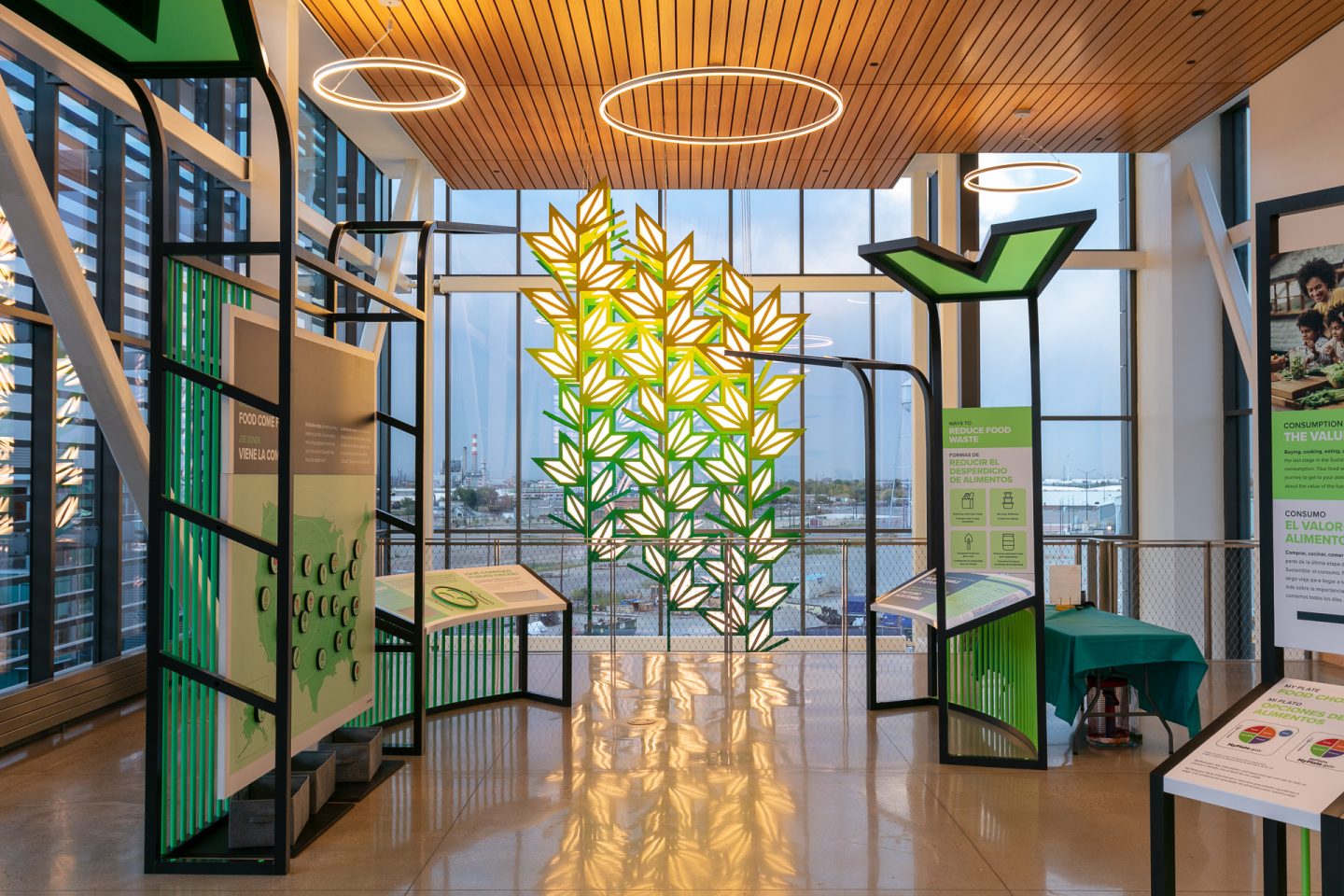 Colorado State
University Spur

Campus

Denver, Colorado

Industry
Community Art Plans
Education
Life Sciences
Mixed-Use
Client
Colorado State University
Highlights:
We developed the community art plan and public call for artists, as well as facilitated the selection of local and international artists.

Eight artists were selected for eight monumental commissioned artworks.

Art will meet four selection criteria (innovative, engaging, imaginative, relevant) and three art typologies (landmark, plaza, play).
Press/Media
CSU System selects artists for installations at the Spur campus in Denver CSU Spur

CSU opens 1st building of new National Western campus 9 News Denver
Show more
The Story
What do water, animals, and agriculture have in common? They each impact overall human health and contribute to a thriving and sustainable ecosystem. Additionally, they are each central themes in Colorado State University's Spur Campus, located along the South Platte River within the redeveloped National Western Center. The campus will support university curricula and community-wide programs, implemented across three world-class research centers. Vida focuses on understanding, improving, and promoting the value of animal health as well as the human-animal bond. Among several programs, it features equine-assisted services and a donor-subsidized veterinary clinic for companion animals. Terra explores food and agriculture, with rooftop greenhouses, a food lab, a teaching and commissary kitchen, vertical gardens, and more. Hydro focuses on water, featuring Denver Water's water quality laboratory, studies of the nearby South Platte River, event space, artist studios, a farm-to-table cafe, and more.
Our team partnered with faculty and administrators, city and state officials, developers and architects, and other collaborators to develop the community art plan for CSU Spur, paving the way for engaging and educational art experiences across all three buildings. In addition to summarizing best practices in public art and developing an art budget, our work included: 
Benchmark Research: We surveyed 25 public art programs and arts administrators across university campuses, private developments, and entertainment districts to identify best practices and synthesize some of the most successful elements from each.
Interviews: We conducted interviews with a range of Colorado artists and art administrators to understand key factors for success across a variety of civic spaces.
Establishing Selection Criteria: To ensure cohesion among the campus' collection and its depiction of the intersections between water, animals/humans, and agriculture, we identified four criteria to guide the selection of public art. 
Innovative works will offer new ways of thinking.

Engaging

art will interact with audiences.

Imaginative

installations will foster play, delight, surprise, or entertainment.

Relevant

works will honor the surrounding land, culture, and community.
Defining Art Typologies and Locations: Lastly, we established interior and exterior art locations in alignment with three typologies.
Landmark:

A visual announcement of place.

Plaza

: An area for social gatherings.

Play

: An opportunity for surprise and delight.
Our community art plan also provided strategic direction for the public call for artists and international artist selections. "We were inspired by not only the volume of submissions, but by the unique and thoughtful ways that artists around the world think about artwork within the public realm," said Martha Weidmann, CEO of NINE dot ARTS. "Once complete, this highly visible network of installations will add an important component — one that celebrates the connections between food, water, and health — to Colorado's vibrant public art collection."
As the CSU Spur campus continues to grow, our community art plan will lay the groundwork for future art experiences, meanwhile educating and inspiring audiences through an engaging mix of art and science.
Show more