Go Back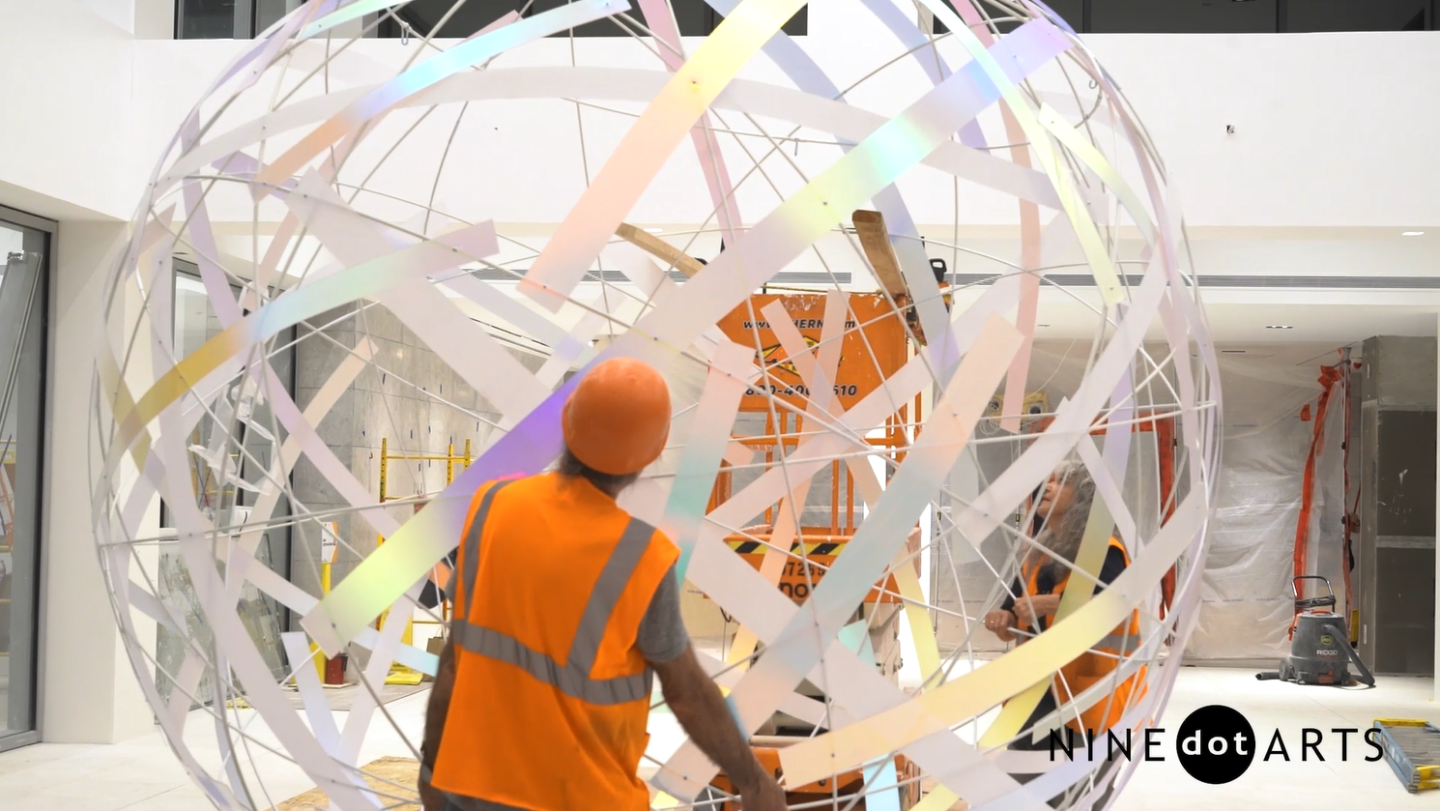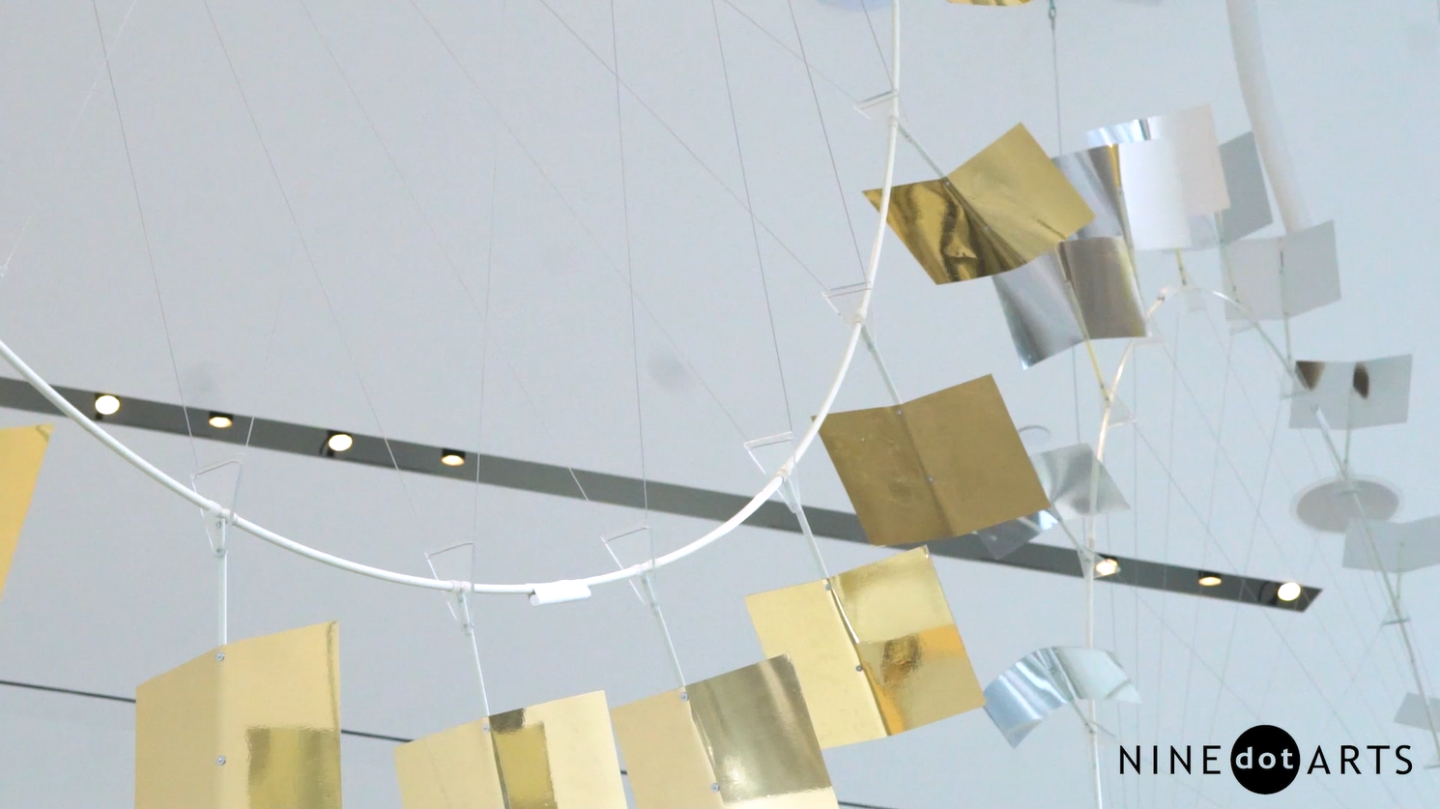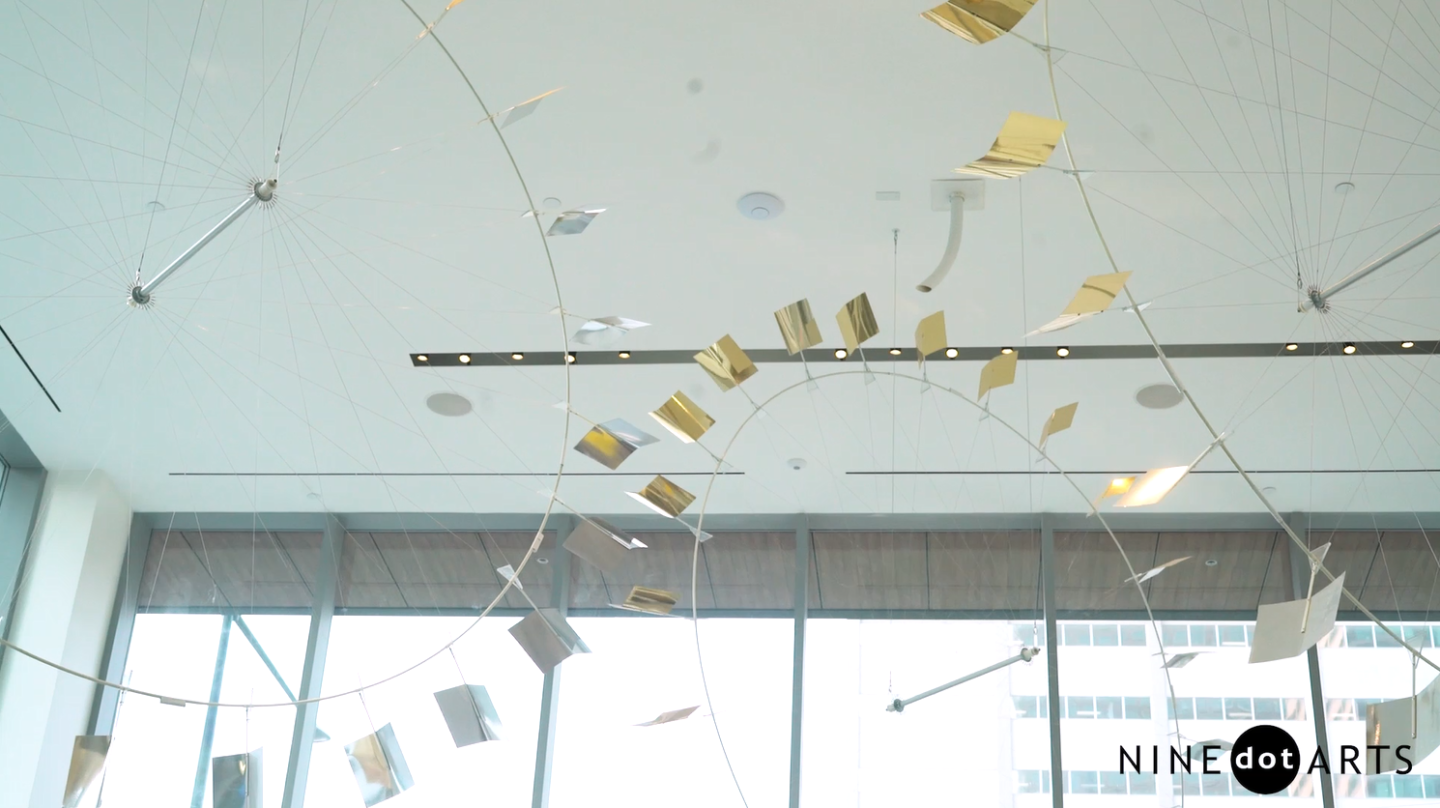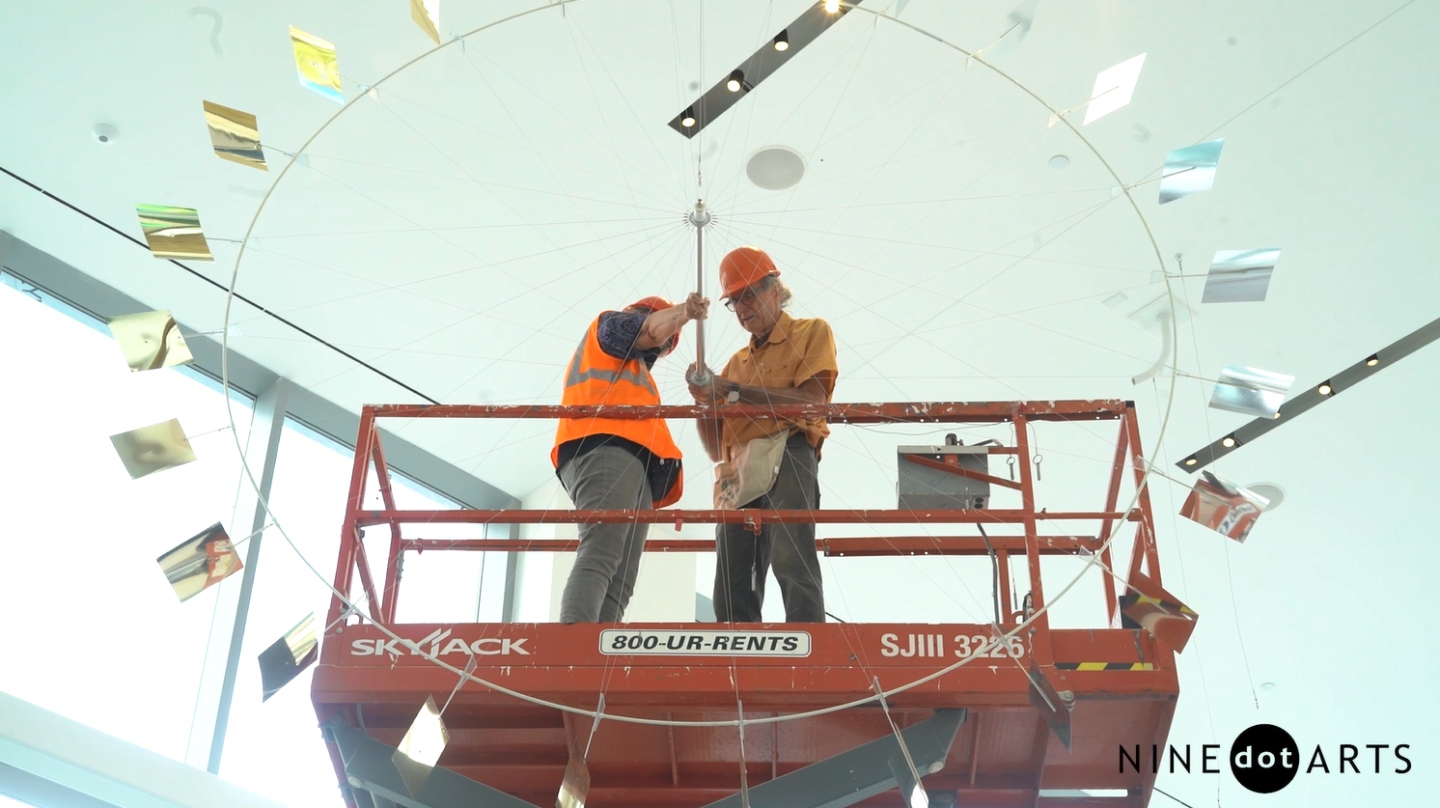 Lincoln Crossing
Denver, Colorado
Highlights:
The two-tower office property features two large-scale, light-reflecting sculptures by Airworks Studio.
Show more
The Story
Developed by Lincoln Property Company and Gensler, Lincoln Crossing is an iconic two-tower office space in Denver's Central Business District, featuring upgraded amenities and easy access to neighborhood staples. NINE dot ARTS developed a call for artists and solicited design proposals to curate two sculptural hanging installations for the property, landing on the talented George Peters and Melanie Walker of Airworks Studio. The husband and wife duo created light-reflecting aerial sculptures that infuse energy, creativity, and color into the office's public-facing lobby and "bike box" where commuters lock their bicycles. These dynamic artworks both modernize the office building and reflect its renewed and enduring commitment to inspire, gather, and create a sense of pride among tenants.
Learn more in the artists' statements below and see video footage of the installation process courtesy of Quentin Malveaux, Quality Media LLC.
Atmos Sphere
fiberglass rod, dichroic resin sheeting, polycarbonate sheet
Boulder, CO
Artists' Statement: In Greek, "atmos" is a protective steam or vapor that surrounds our earth, allowing its dynamic brew of life forms to flourish. Such protection has transformed a normally barren sphere into the earth's thin membrane of plants, fungi, animals, insects, coral, and sea creatures. The sculpture portrays our earth's fragile tapestry, made up of a diverse coloring of every hue of life.
Wind Wheels
fiberglass rod, polycarbonate, fiberglass bar, aluminum, mylar
Boulder, CO
Artists' Statement: When we ride a bicycle, we are one with the wind, advancing to our destination on the edge of flight. This machine power and thirst for flight led to the airplane, whose mechanical wings transport us to our fantasies. Inspired by this evolution, the suspended sculpture uses both wind and spoked circular turning to activate a flying dream.
Show more