Go Back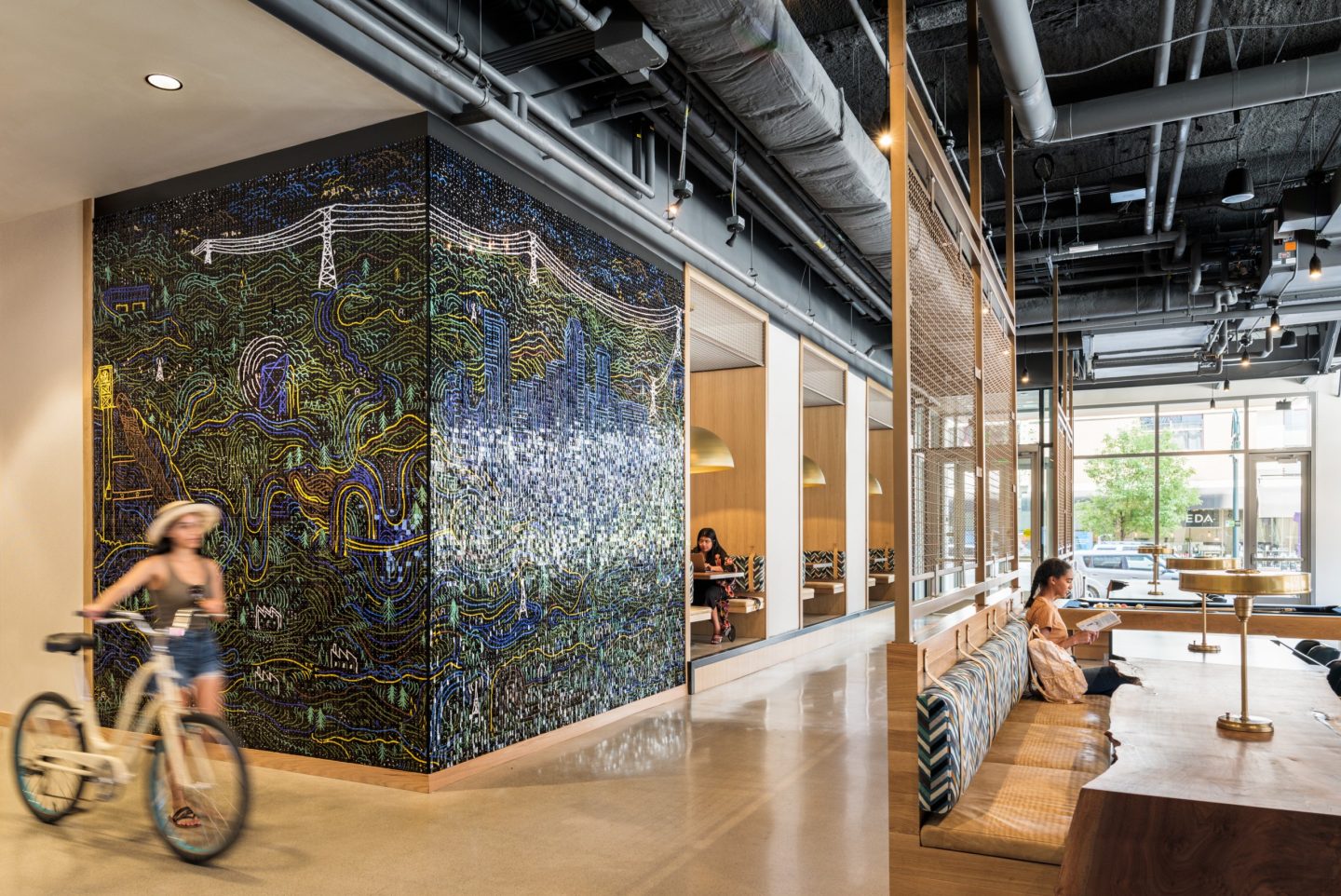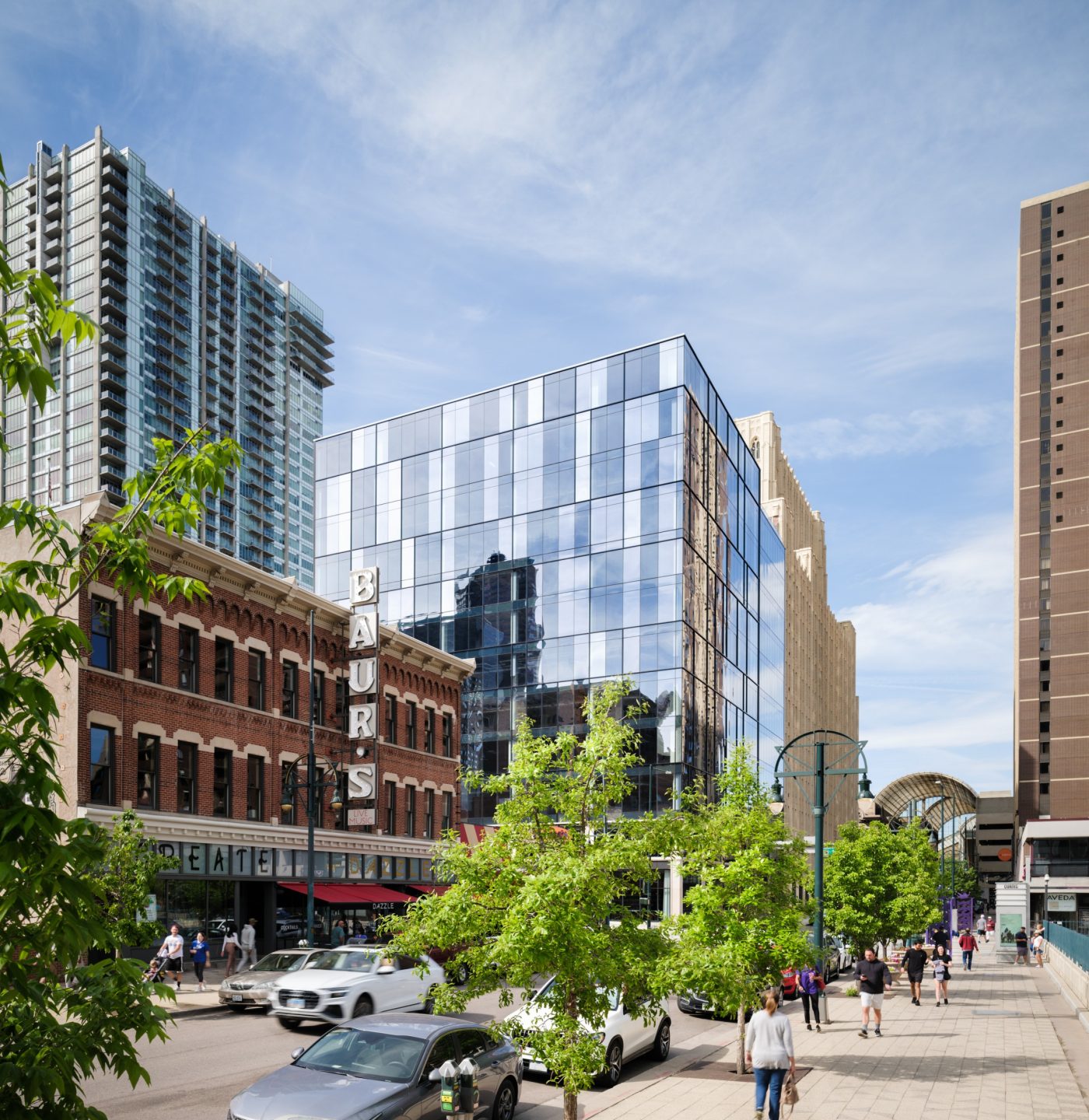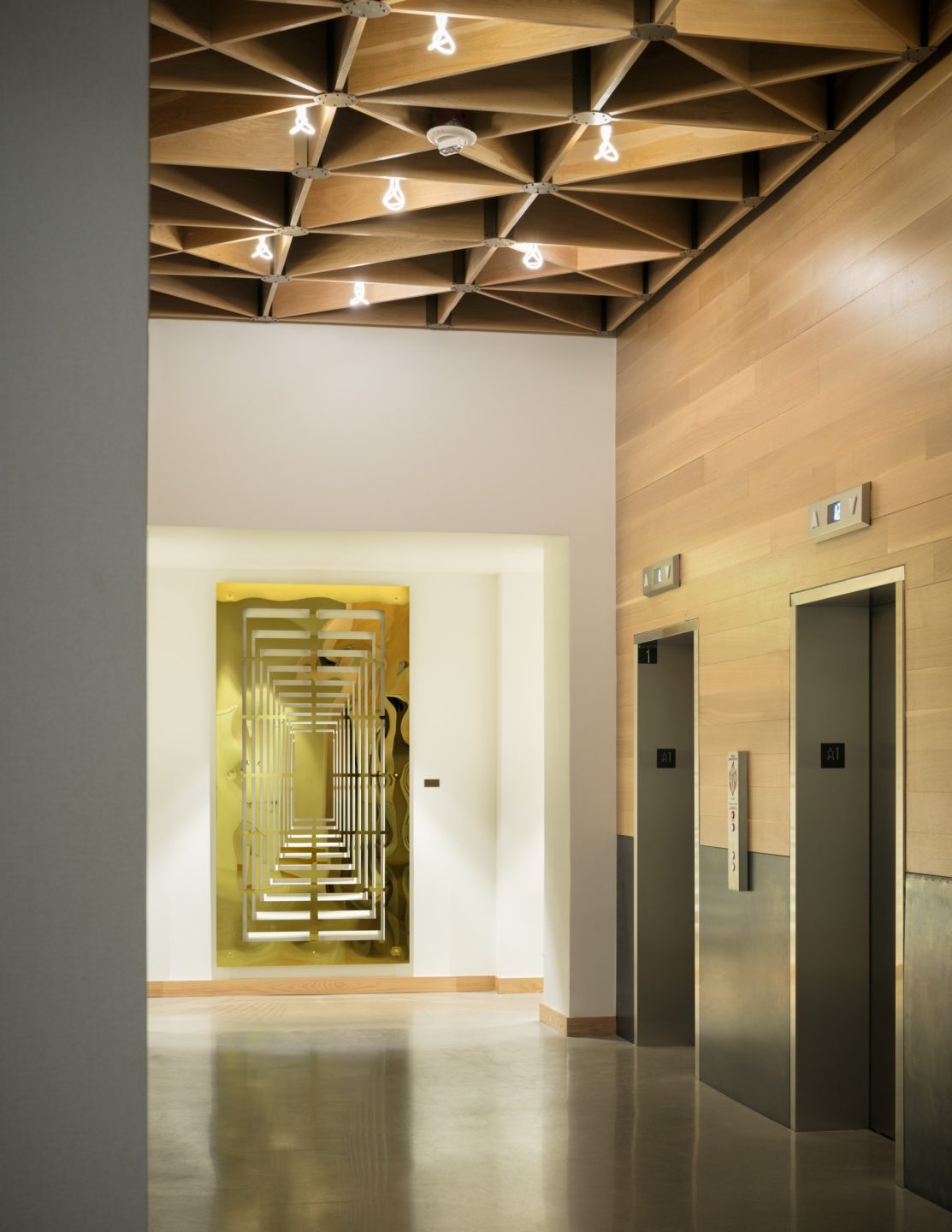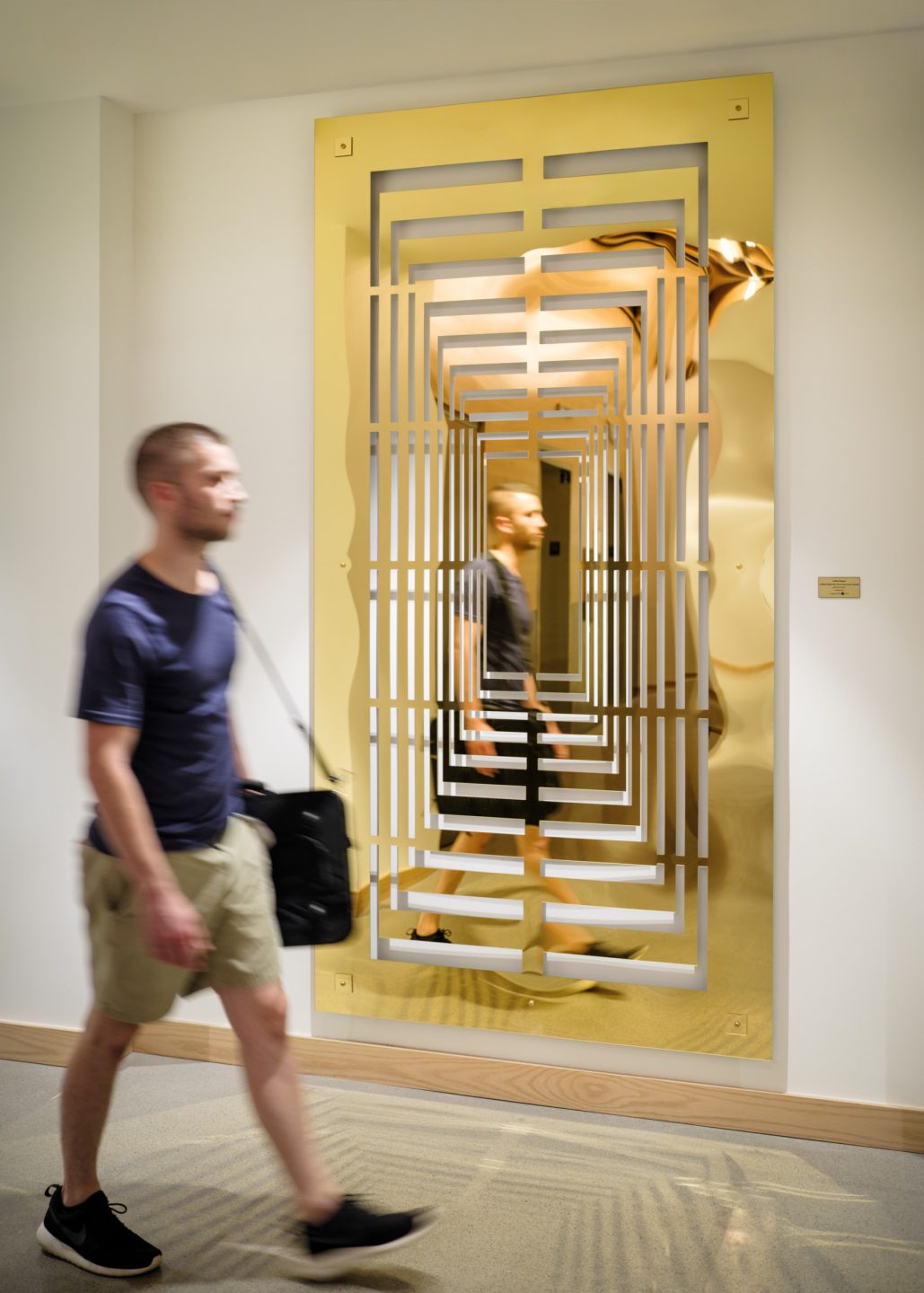 The Link
Denver, Colorado
Industry
Corporate Office
Mixed-Use
Highlights:
Without using electricity, two innovative art installations spark motion and movement in the space, creating an exciting and engaging buzz.

Kong Wee Pang's installation was the result of her first ever experimentation with UV-printed sequins as an artistic method.
Show more
The Story
Formerly owned by telecommunications leader CenturyLink, The Link is a mixed-use office space in downtown Denver. Highlighted by its energy efficient advancements, sophisticated building design, and luxurious amenities, The Link offers the ideal work environment for the 21st century hybrid employee. Further, with its prime location near the Denver Performing Arts Complex, The Link serves cultural enthusiasts who wish to enjoy business by day and entertainment by night. 
Our team curated two installations whose complex storytelling and creative use of raw materials are enough to wow any visitor to the space. The artworks mimic the building design, aiming to "link" the area's history of mining with its future technological innovation. They act as a bridge between these eras, establishing The Link as an industrial yet sophisticated destination for urban community engagement. 
In her custom sequined mural, Memphis artist Kong Wee Pang depicts Colorado's progress, from its gold rush and mining past to its present and future as a leader in technology and telecommunications. Portraying an abstract city and mountain landscape, the installation consists of 25,200 individual, UV-printed sequins, uniquely wrapped across two walls. This kinetic artwork immediately awakens The Link's lobby with inviting and inspirational energy.
Meanwhile, Denver artist Collin Parson's gold mirror acrylic installation aims to slow viewers down, prompting them to pause, reflect, and truly contemplate what they're perceiving – in themselves, in the artwork, and in the office space itself. Tapping into the area's gold rush history, Parson's work explores the fascination and curiosity behind one of humankind's purest and most artistic and scientific mediums. The installation employs light reflecting gold mirrors to "push the viewer beyond everyday limits of perception, assisting them in discovering an informed awareness beyond sight and sound." It's the perfect creative complement to both Kong Wee Pang's mural and The Link's dynamic energy.
Together, the art installations enliven The Link's already active spirit, cementing and celebrating it as an exclusive, experiential destination for tenants and visitors alike. 
Show more