Go Back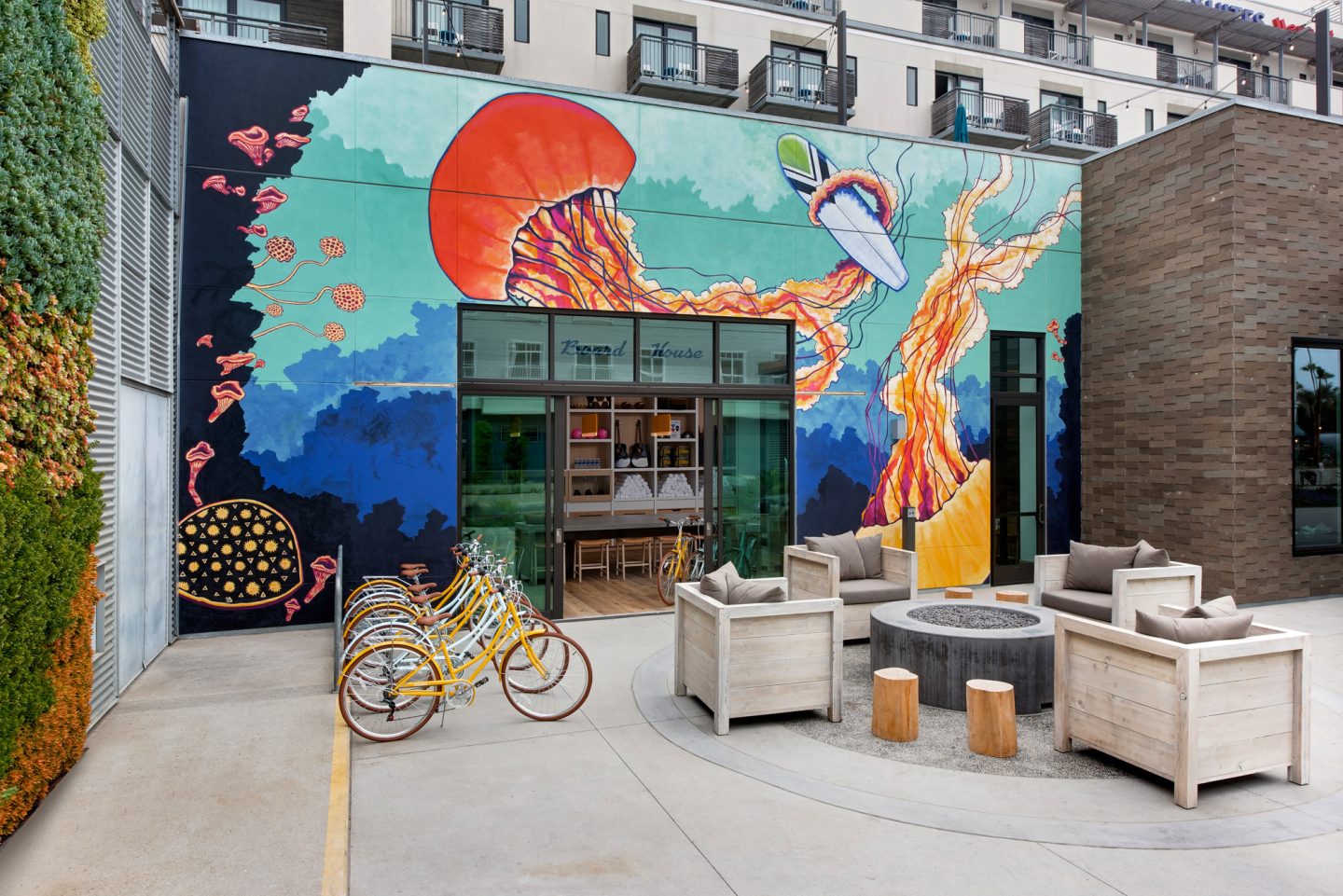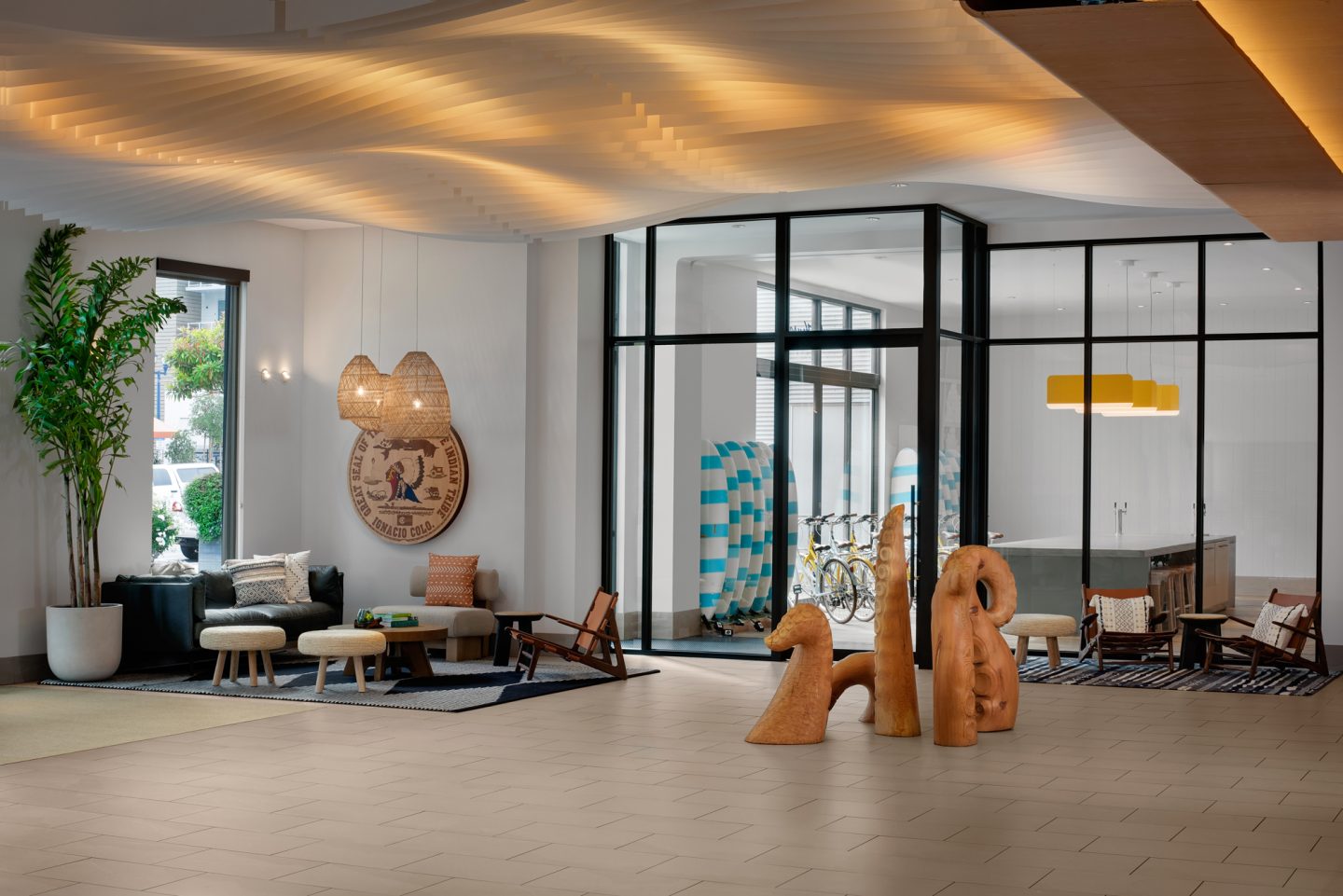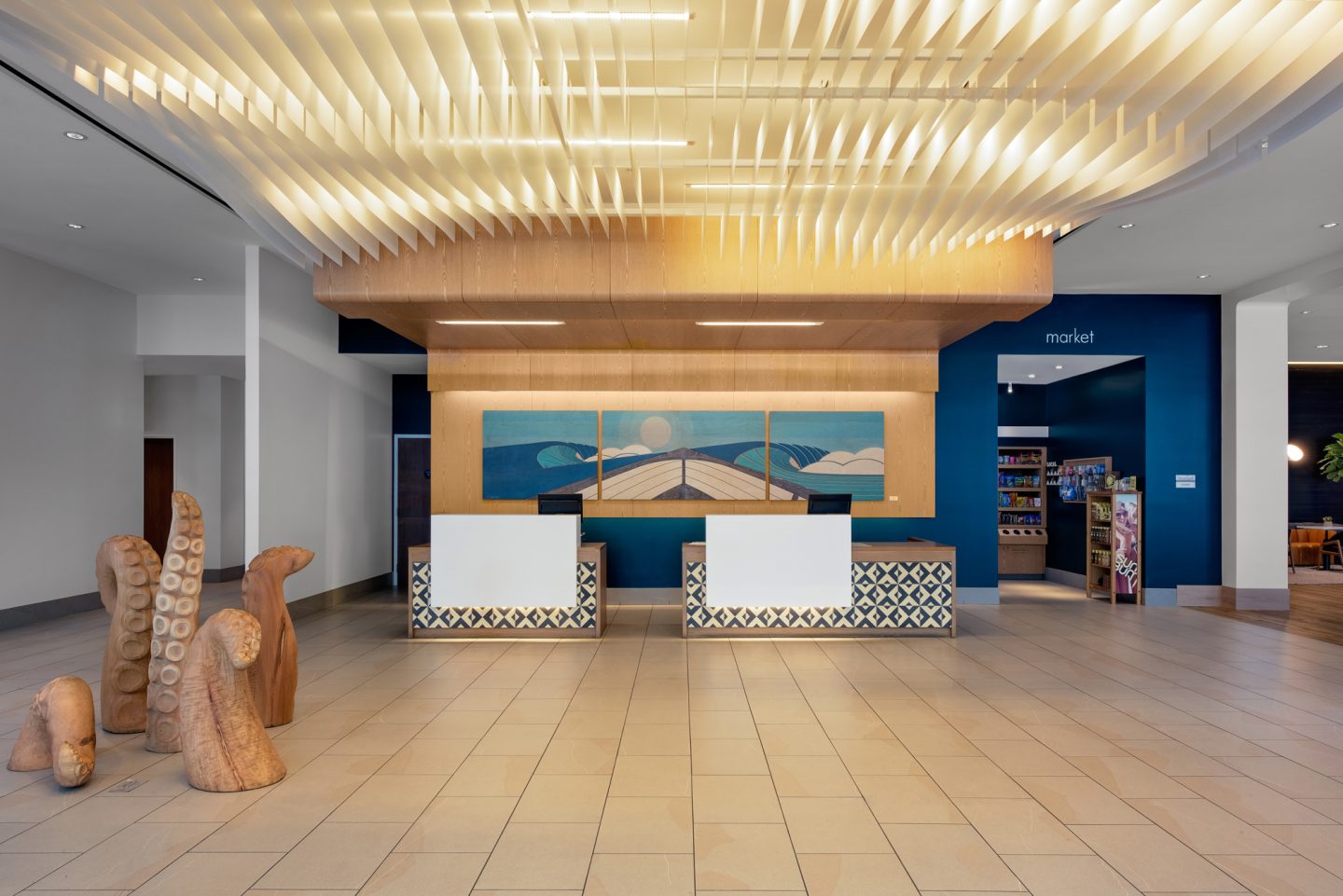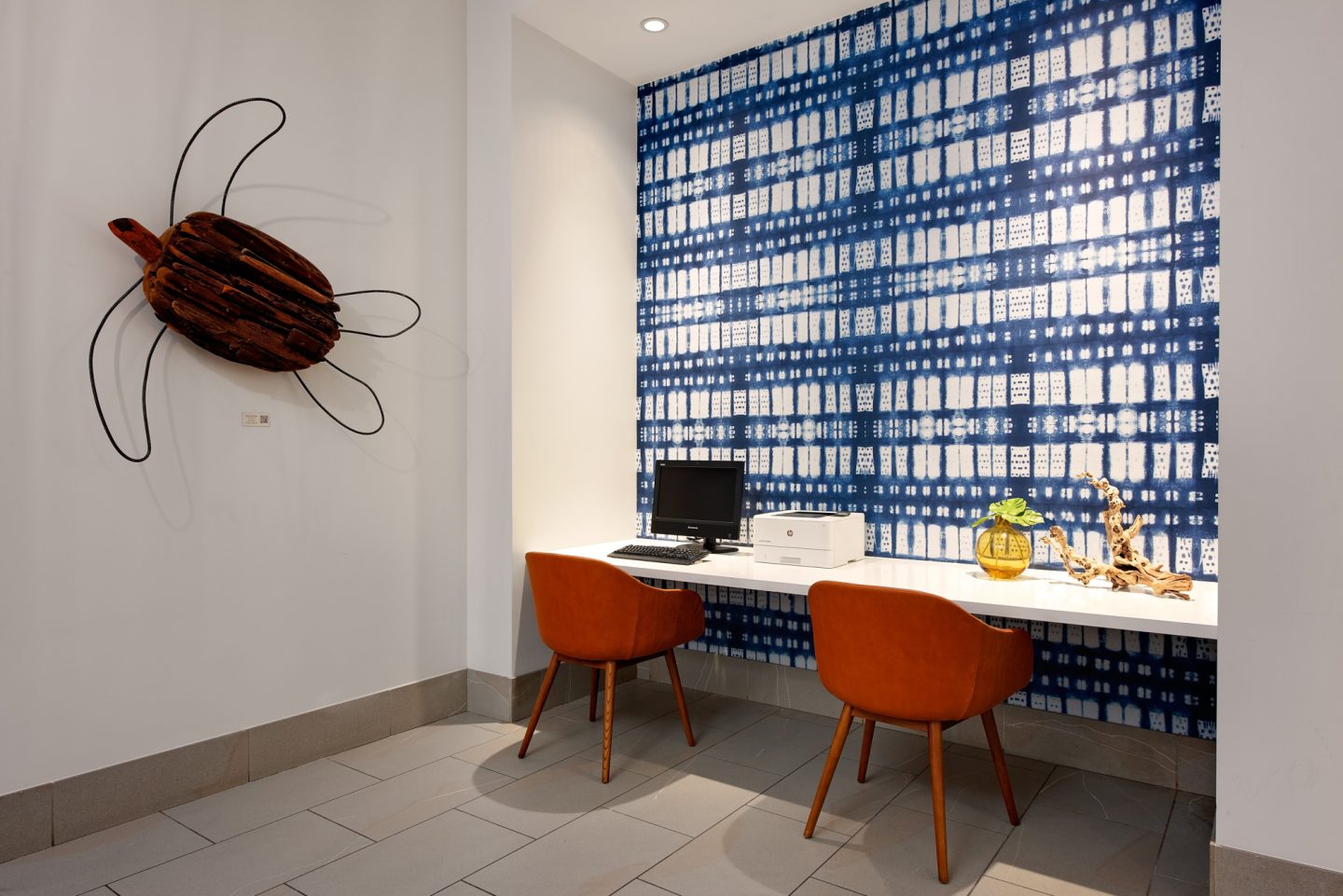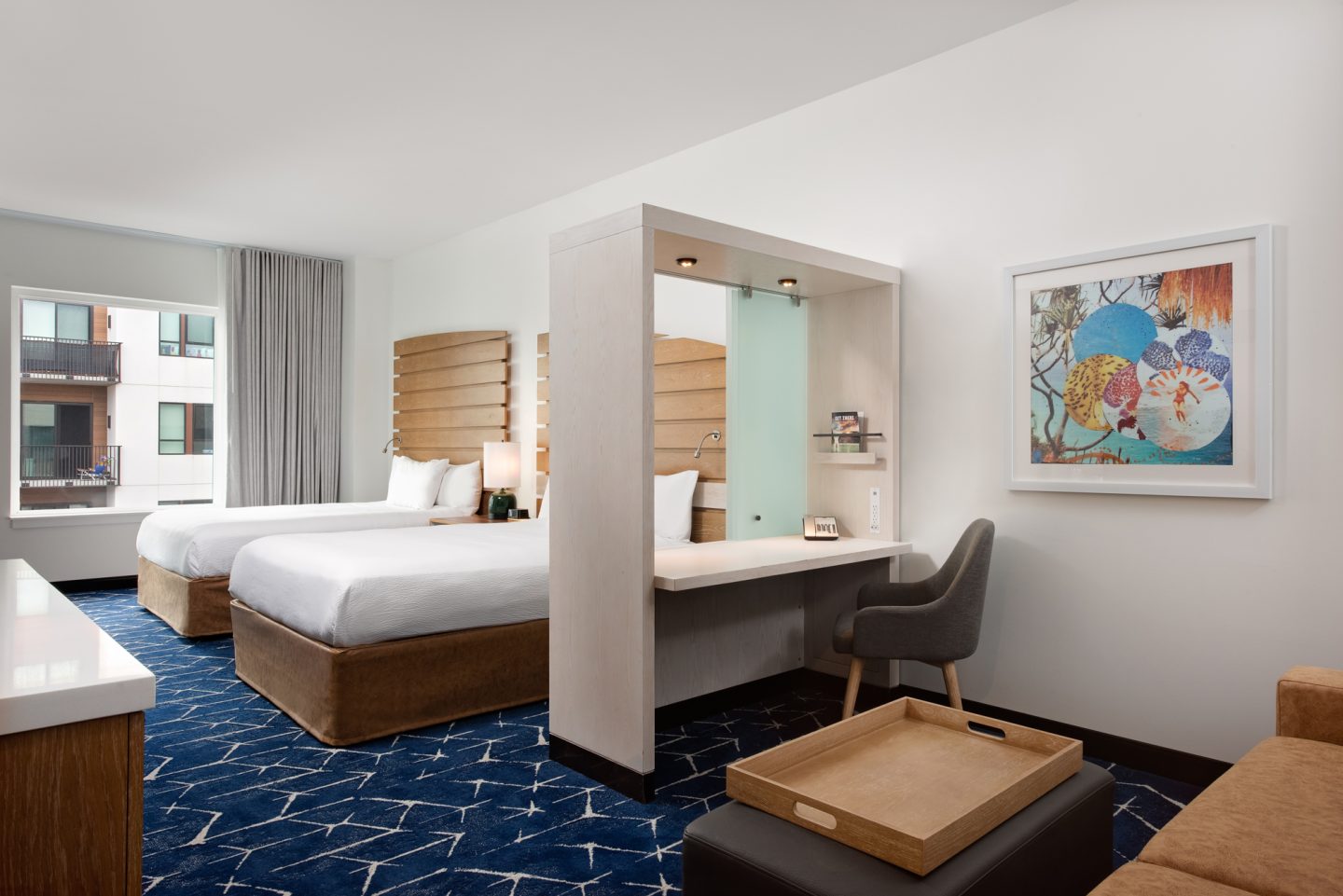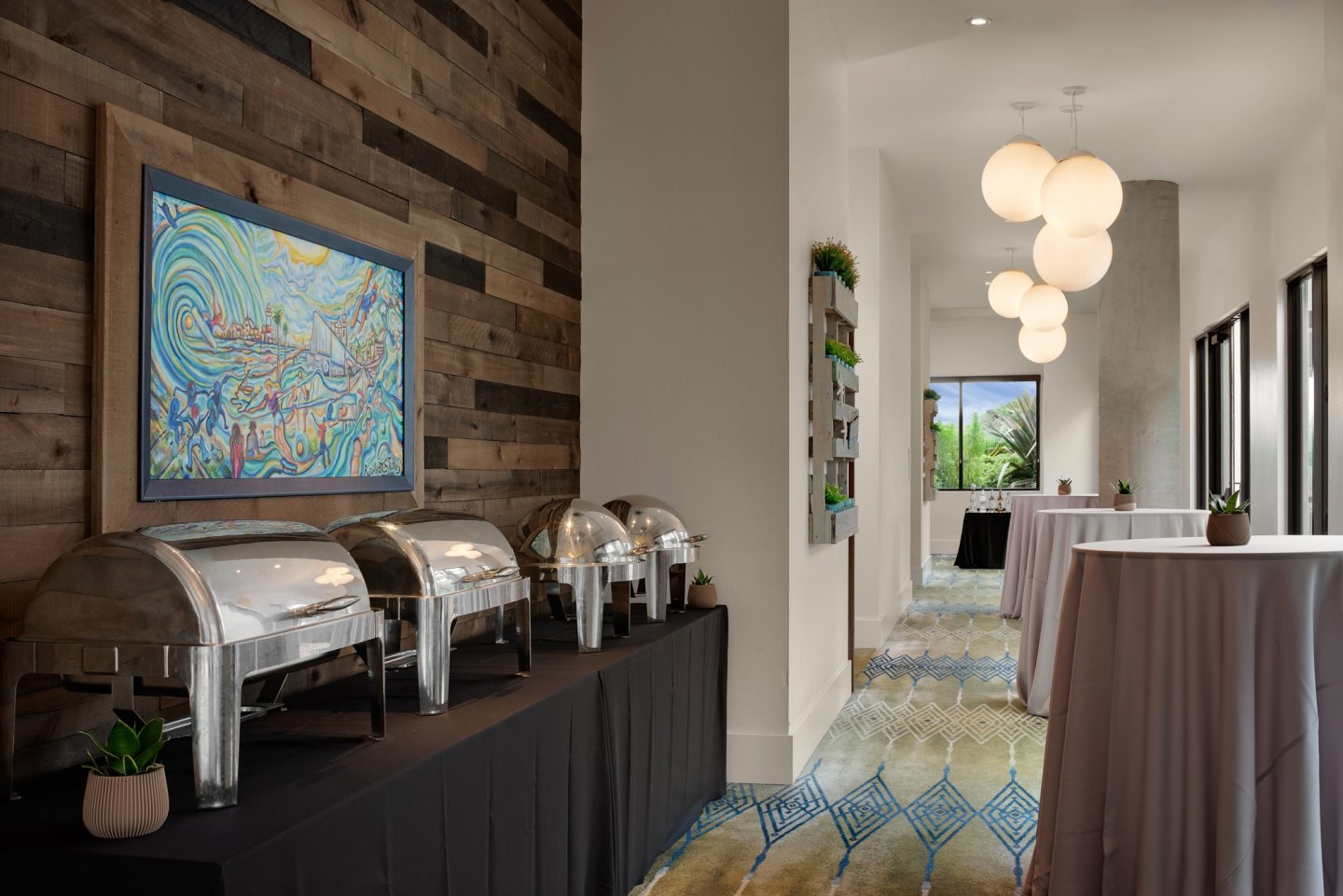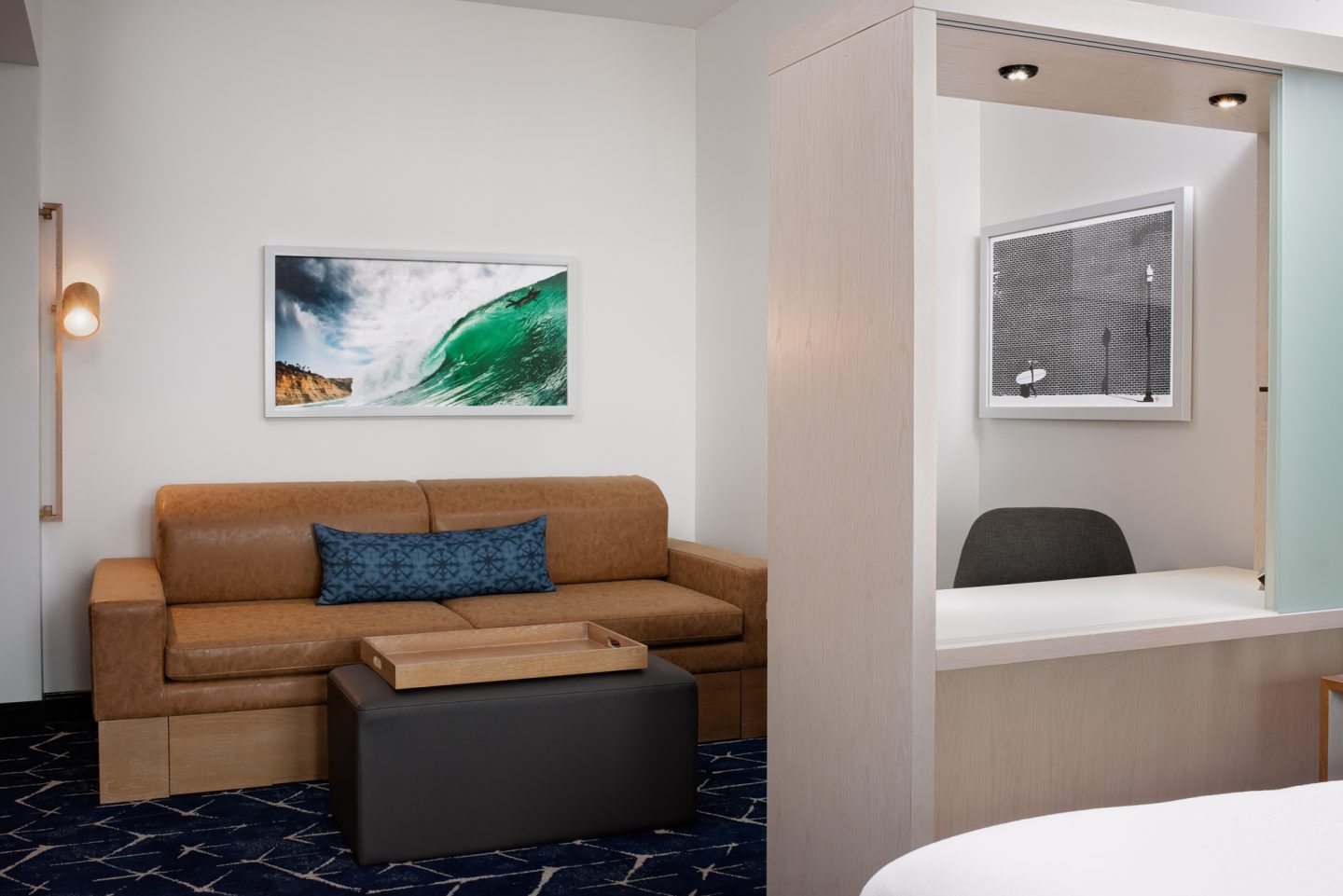 SpringHill Suites
Oceanside, California
Highlights:
All artists in the collection are based on the West Coast.

The collection spans the hotel lobby, corridors, and exterior with three site-specific commissions by Michaela Sanderson, Shaun Thomas, and David Franklin.

David Franklin's "Arms of the Pacific" sculpture boasts nearly 240 pounds of red cedar wood carefully crafted into octopus tentacles that emerge from the lobby floor.
Show more
The Story
The art experience at the newly renovated SpringHill Suites San Diego Oceanside/Downtown reflects the playful yet laid-back vibe of the city affectionately known as "O'side," featuring nods to the local arts and cultural scene and fresh interpretations of popular sun and surf activities. 
Our team worked with Sage Hospitality Group and JNS Architecture + Interior Design to curate art that reflected themes of personal expression and originality, which are highly valued in this beloved beach town. From Michaela Sanderson's vibrant, large-scale exterior installation – recognized as a key mural moment by Visit Oceanside – to David Franklin's architecturally integrated octopus tentacles emerging from the lobby floor, the artwork is bold, playful, and authentic in nature, creating the perfect backdrop for guests and locals.
Other special highlights include Shaun Thomas' wooden triptych wall sculpture behind the reception desk, depicting a welcoming waterscape that launches guests into an ocean voyage. Additionally, Erik Abel's energizing, ocean-inspired wall vinyls greets guests at each elevator landing. Altogether, the collection complements the colorful, SoCal design of the hotel and the casual yet funky character of the surrounding city.
Show more