Go Back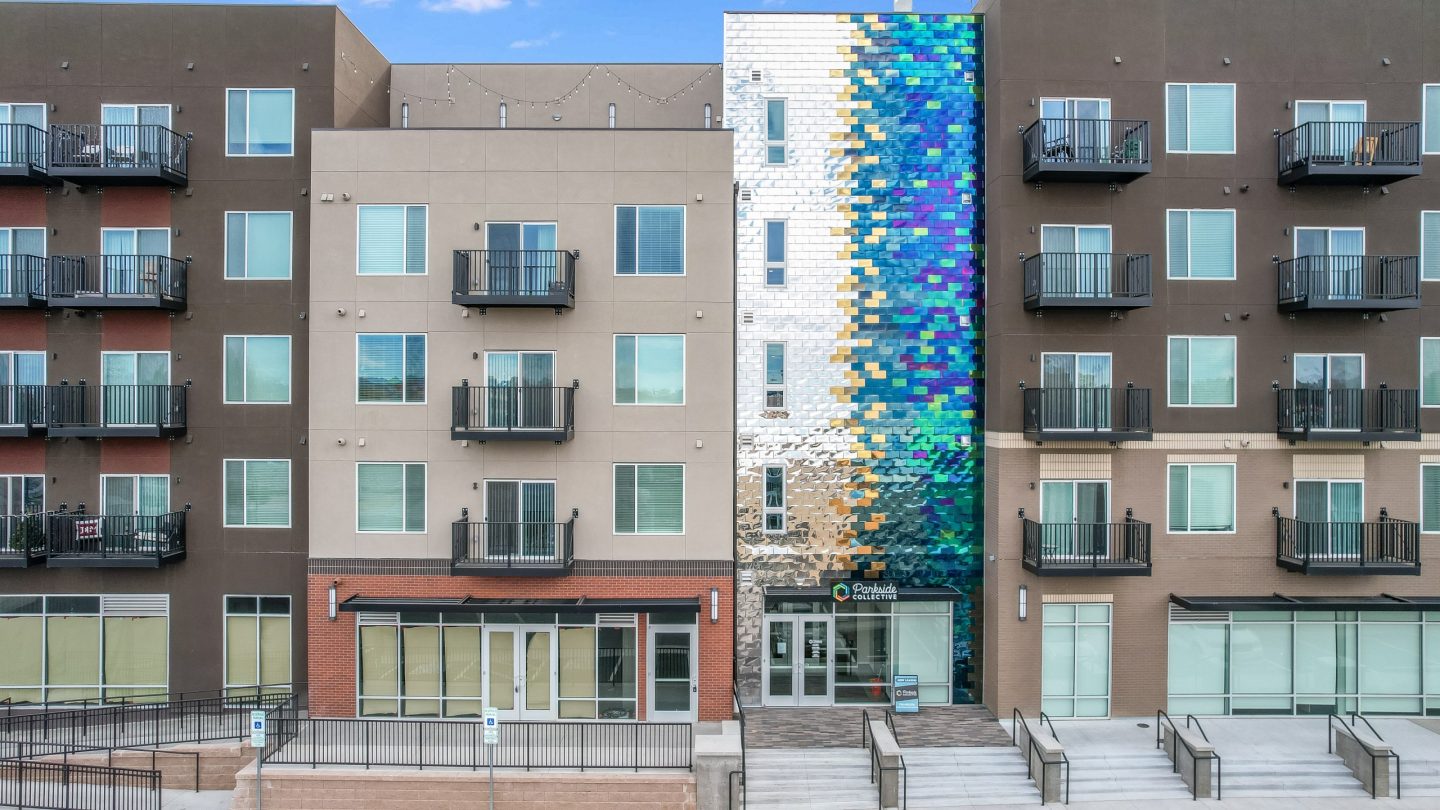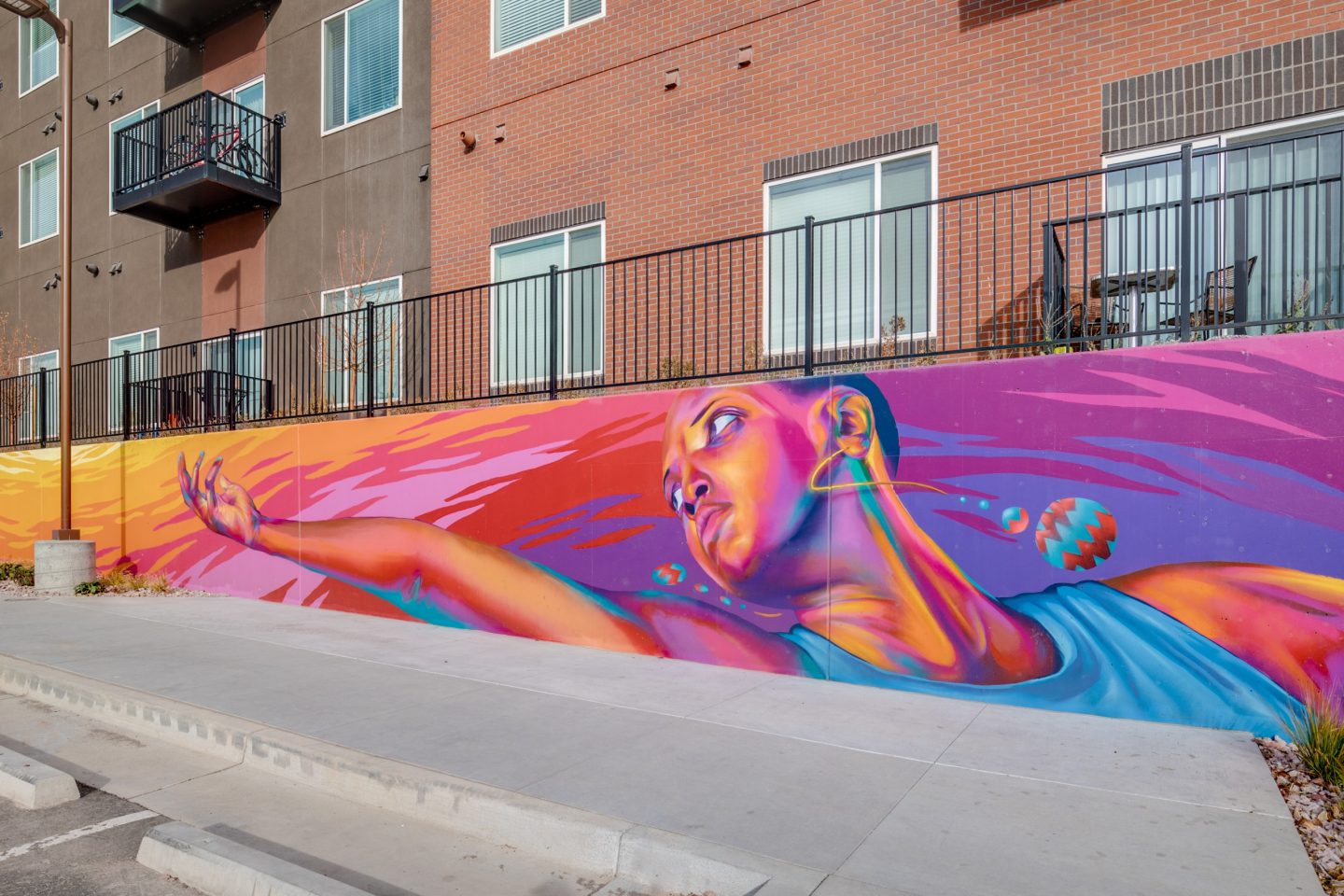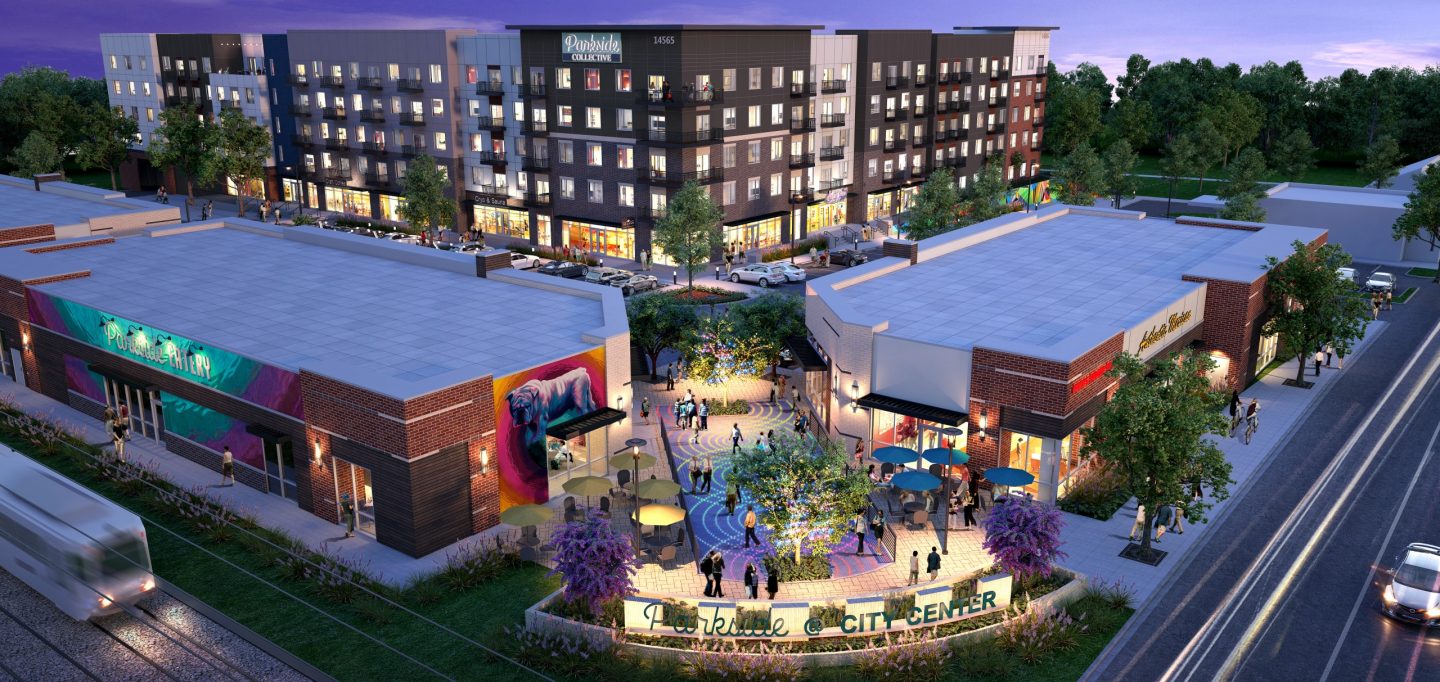 Parkside at
City Center
Aurora, Colorado
Highlights:
Thomas Evans' mural, "Come With Me" depicts Assétou Xango, the Poet Laureate of Aurora, Colorado from 017 to 2019.

Developer Milender White was awarded the Arts + Business Connection Award by the Aurora Chamber, honoring Parkside at City Center's demonstration of the value of art and business integration.
Show more
The Story
The goal of the art program at Parkside at City Center was to provide activation points throughout the site to support its transformation from a bland, mall-oriented suburban area into a lively, walkable destination for Aurora residents and visitors. The new mixed use space now features diverse retail shops, Parkside Eatery, Parkside Collective Apartments, and plenty of community oriented public space – each integrated with vibrant and enduring displays of public art. 
Artist Mel Ristau's colorful tile facade adorns the leasing office of the multifamily complex, changing colors with the sun and shadows. Meanwhile, a mural entitled "Come With Me" by artist Thomas Evans (known as "Detour") stretches the entire south side of the apartment complex and eatery. Detour's vibrant painting depicts Assétou Xango, the Poet Laureate of Aurora, Colorado (2017-2019) and a strong advocate for the rights of womxn and gender non-conforming poeple. The mural's emotional depiction of Xango demonstrates Parkside's mission of reflecting and connecting to the local community by honoring a hometown hero.
Altogether, the artwork at Parkside at City Center is both interactive and functional, breathing energy and life into the new mixed-use urban redevelopment. 
Show more