Go Back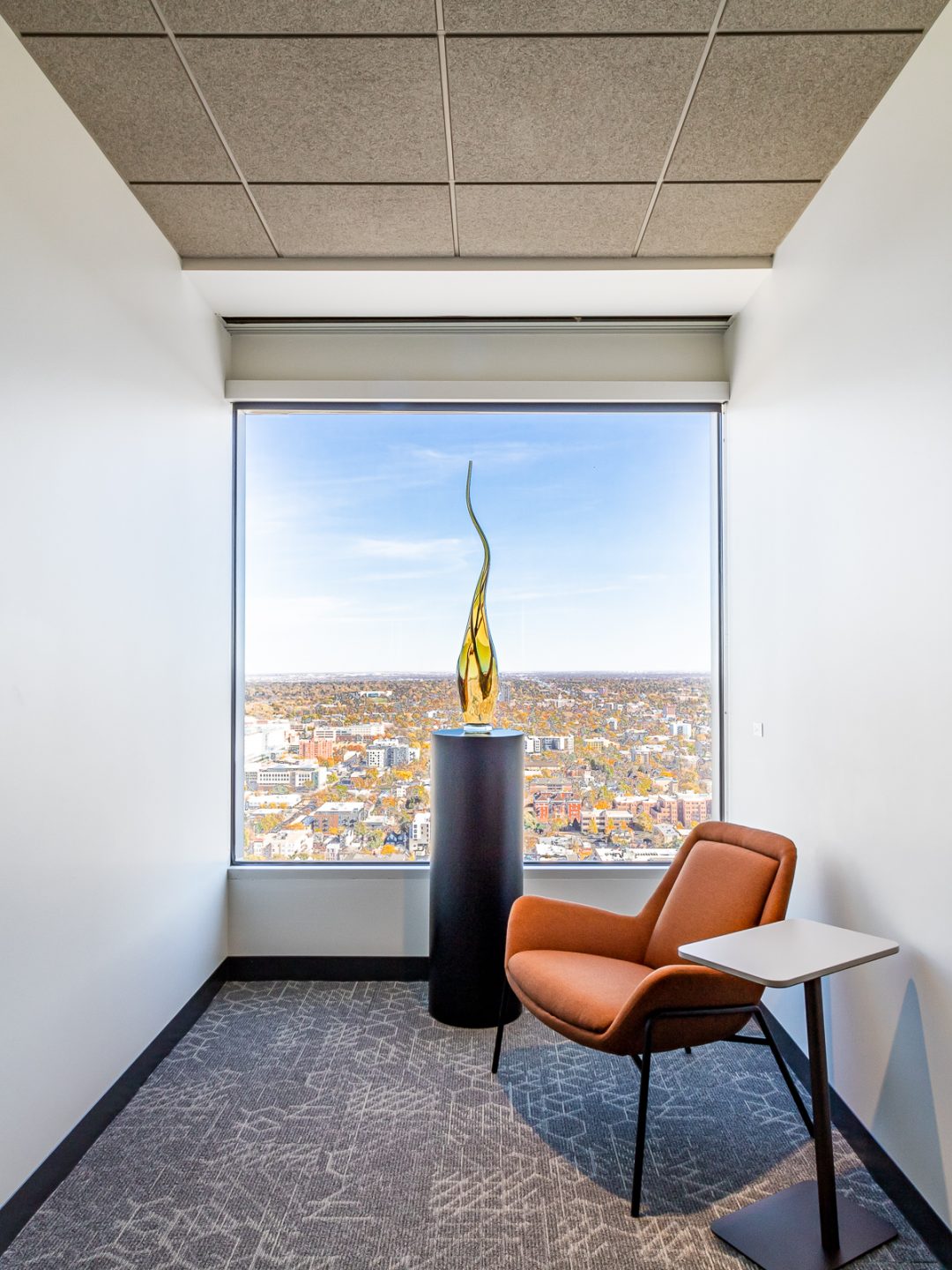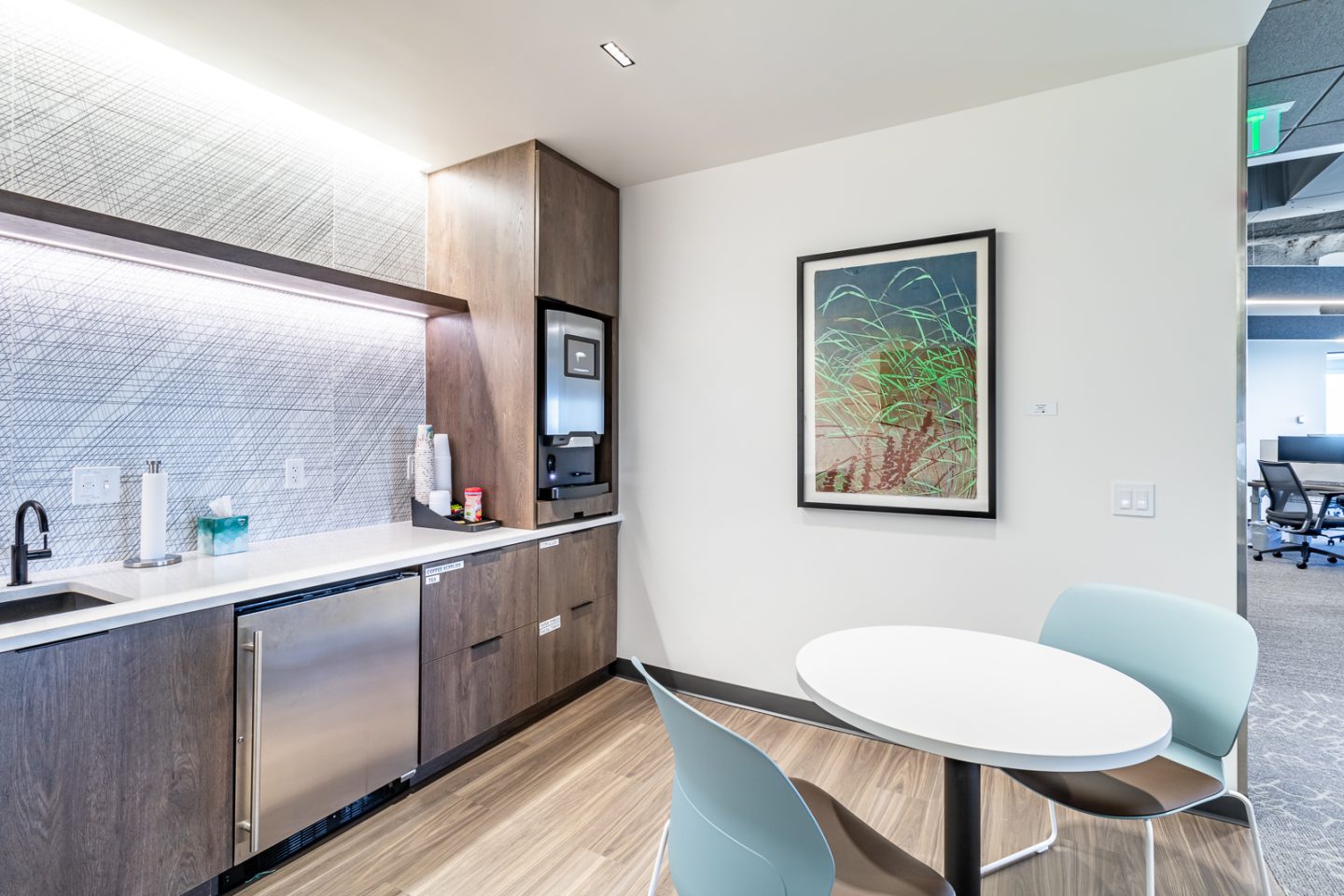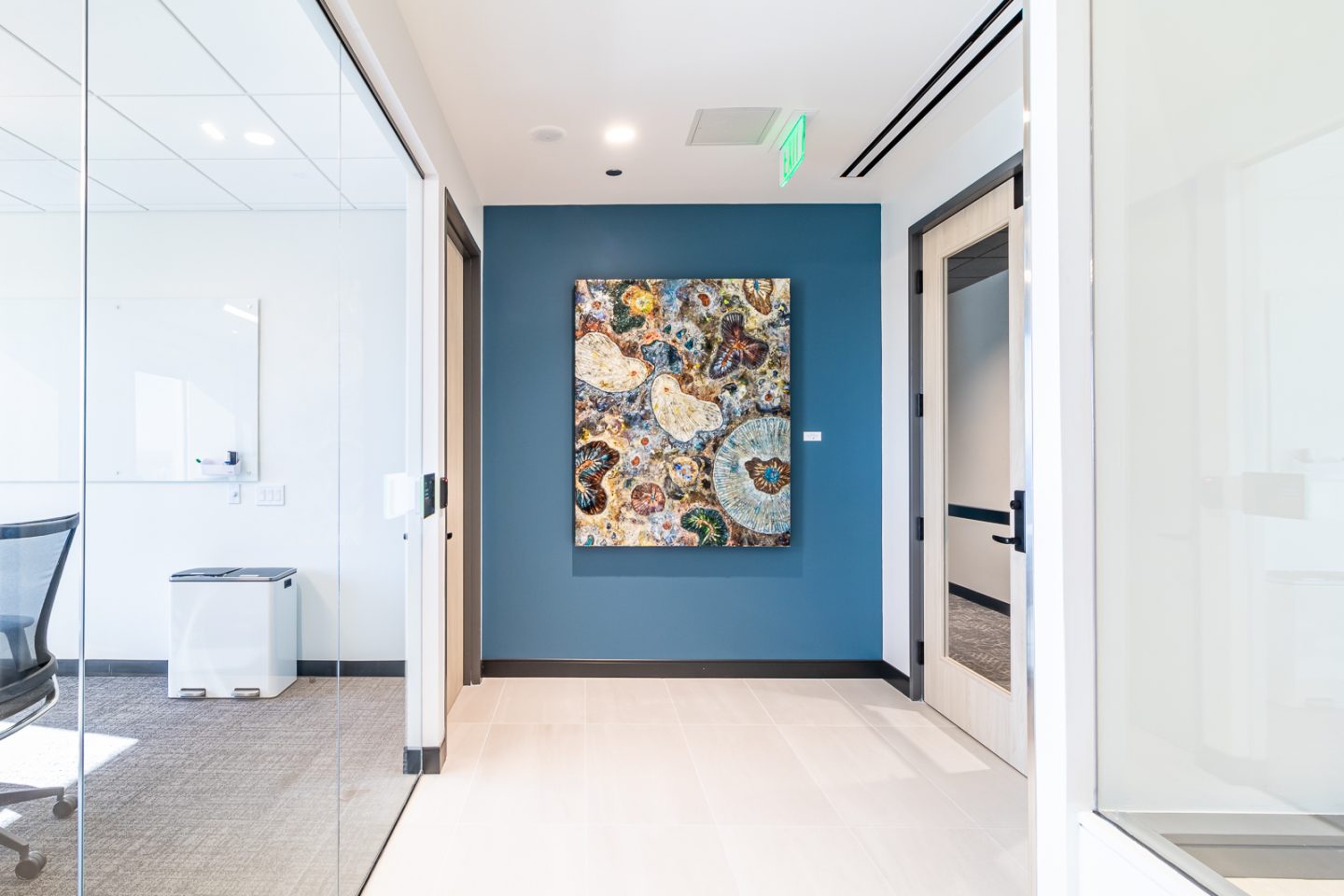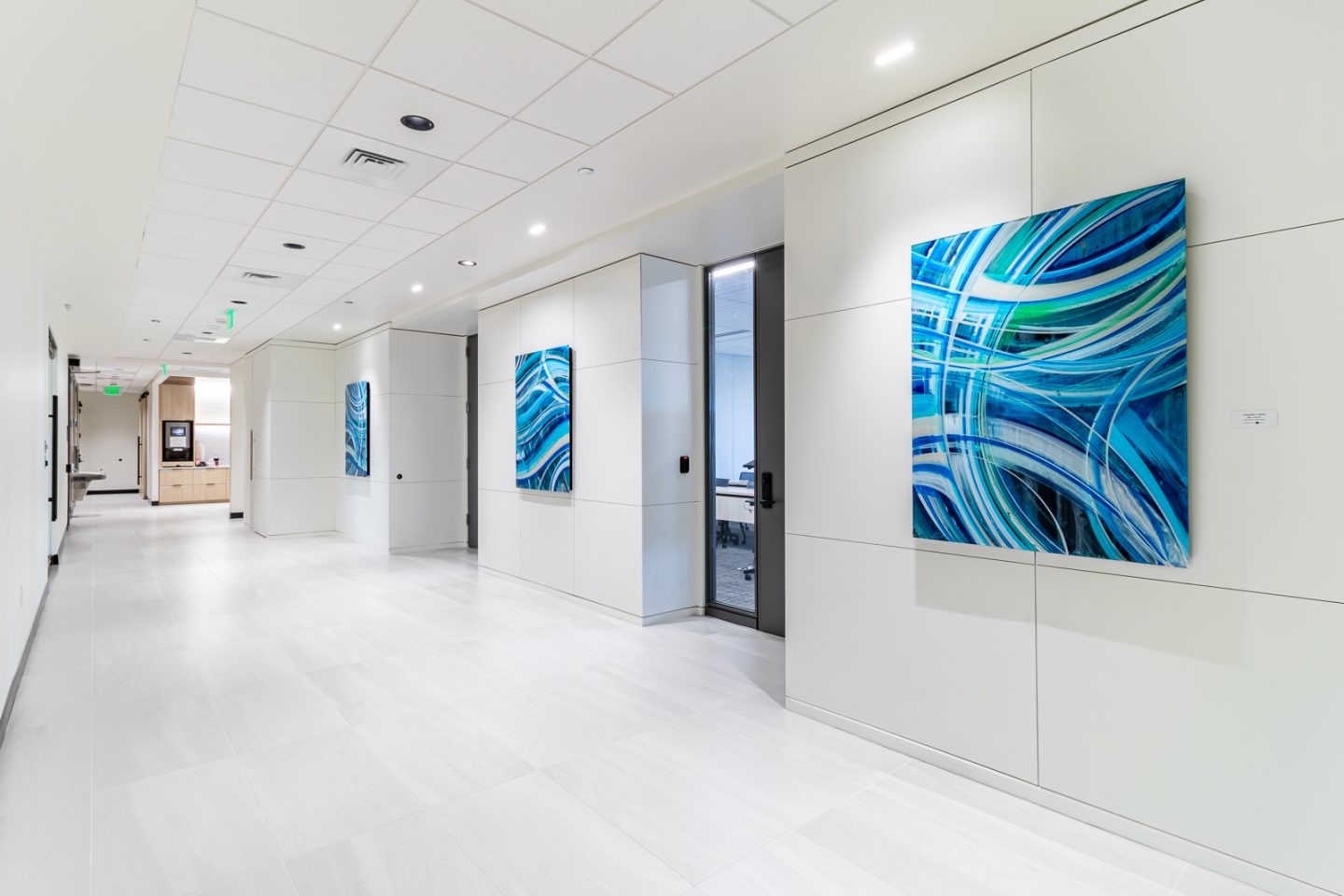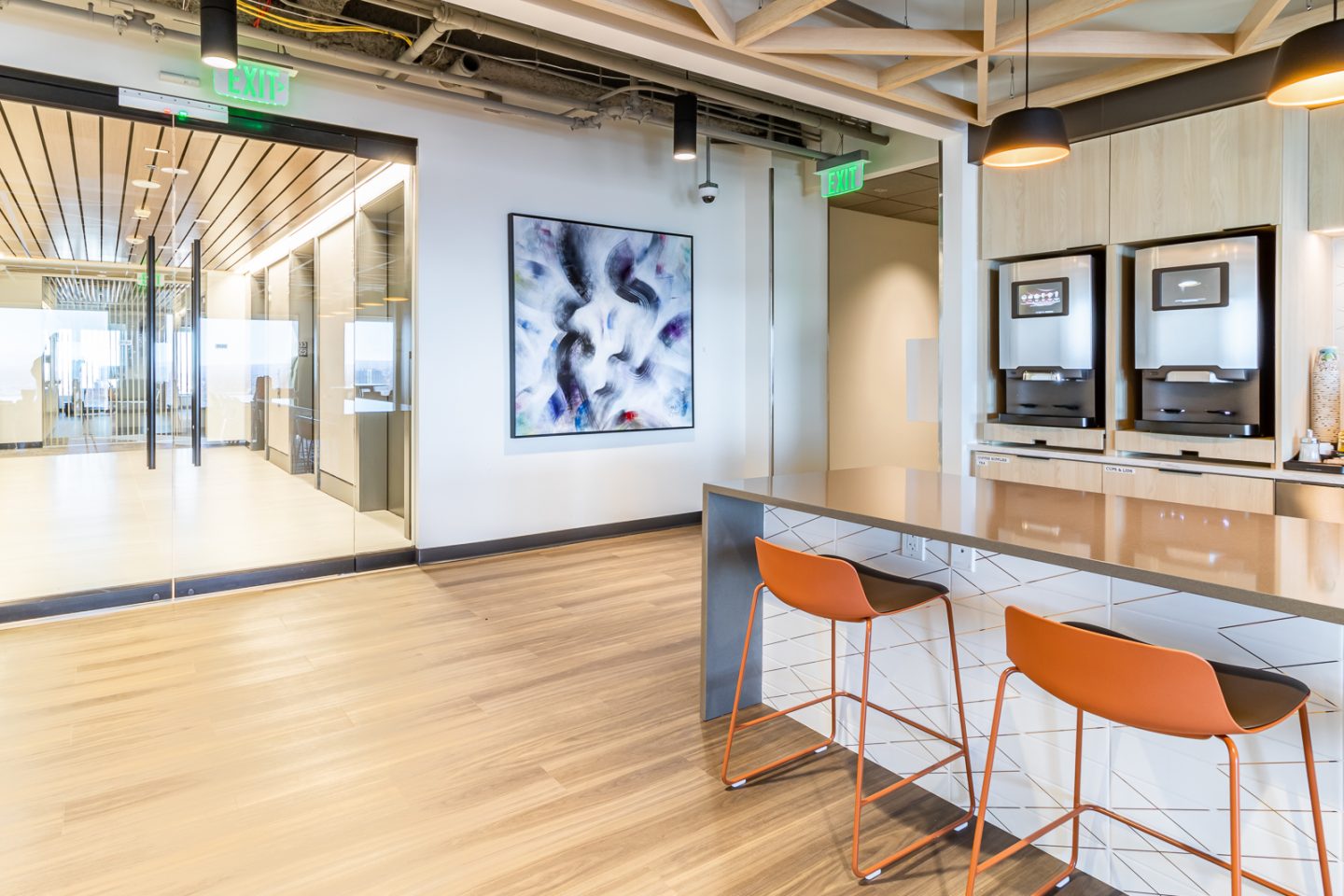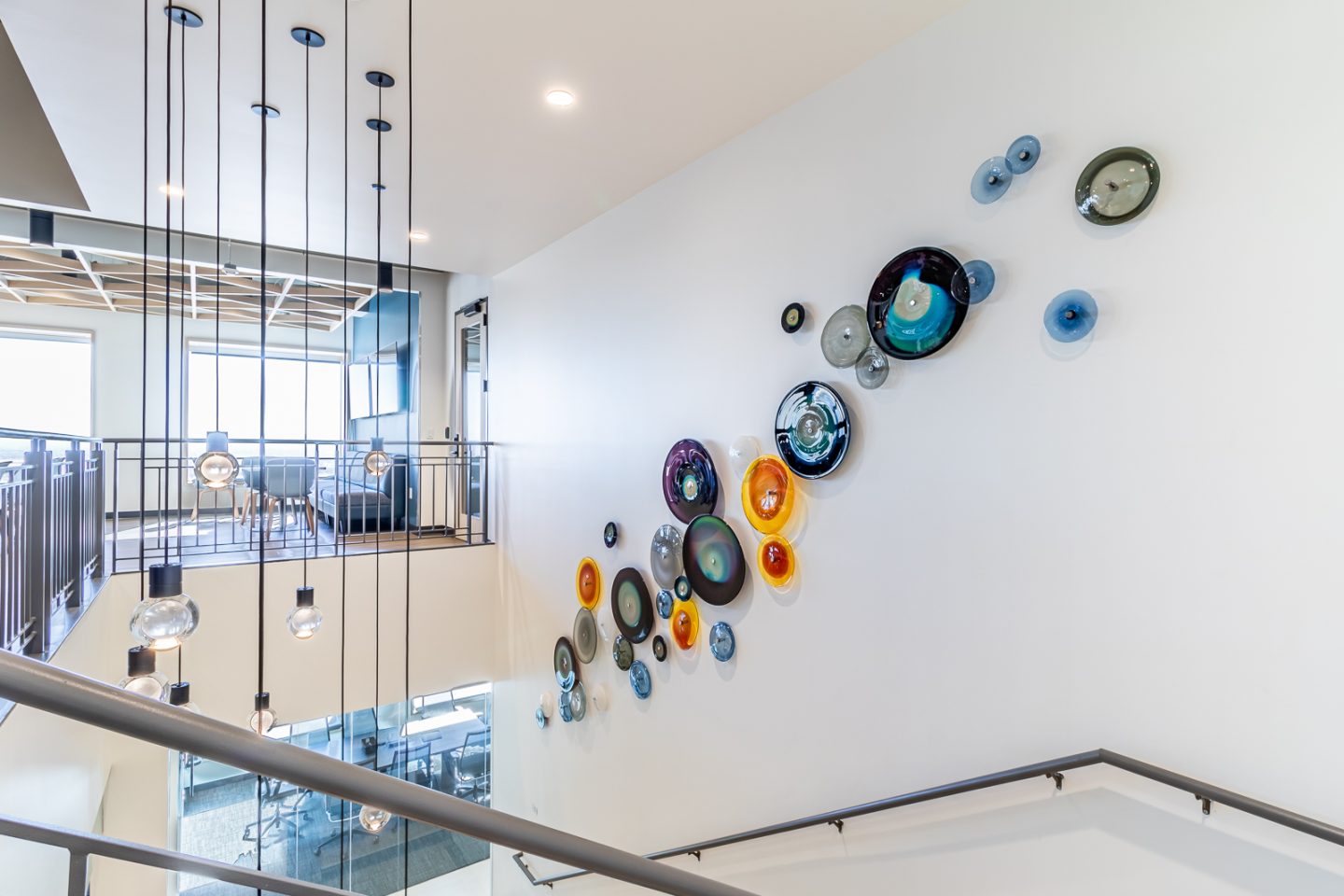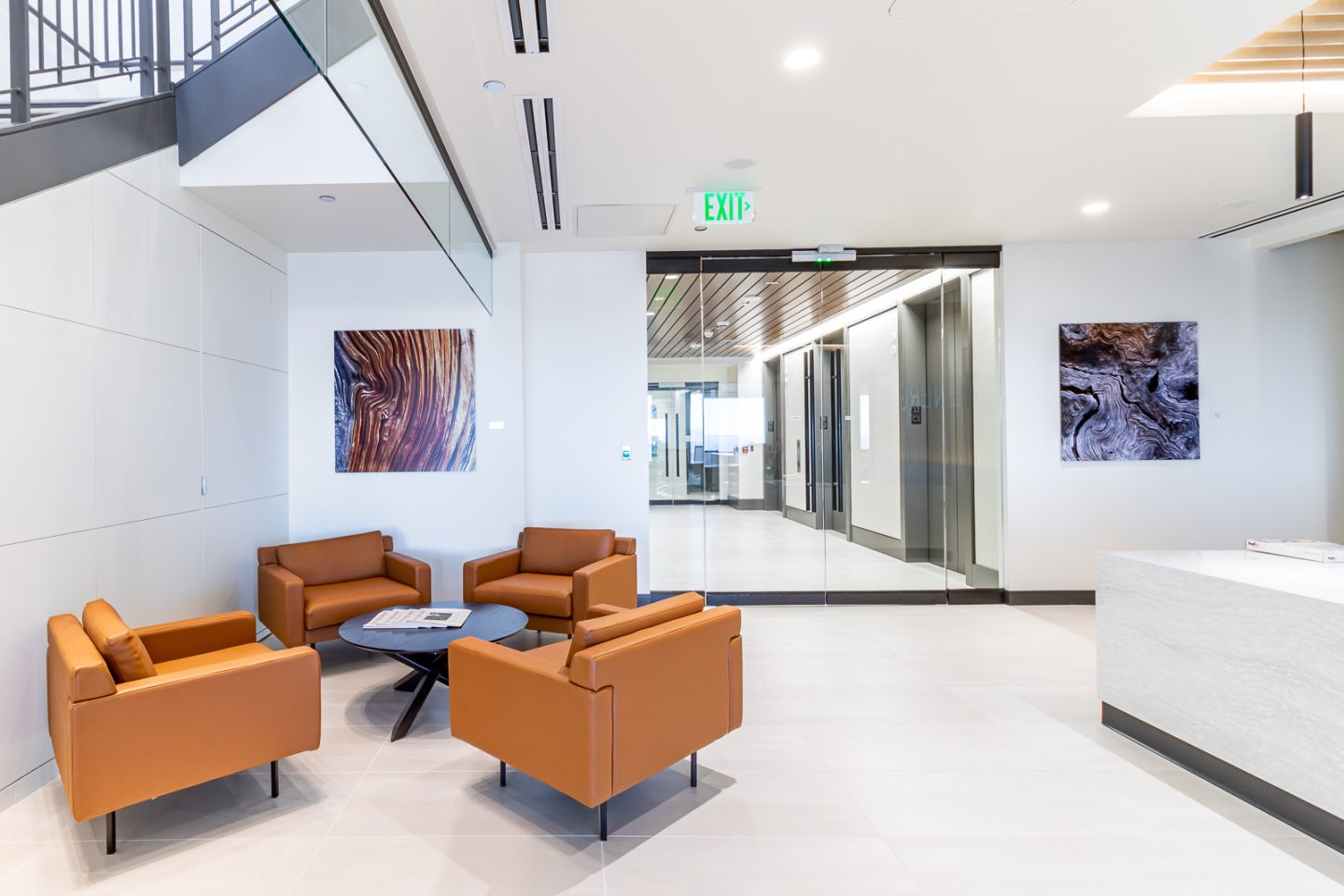 SM Energy
Denver, Colorado
Highlights:
Artwork valuation, visioning, and deaccession planning to support SM Energy's office relocation

Acquired new, contemporary artwork to elevate refurbished pieces from the original collection

Collection consists primarily of nature scenes, landscape prints, photography, and glass artwork
Show more
The Story
Supporting their transition from a dark workspace to a bright, contemporary office building, NINE dot ARTS helped SM Energy update their art collection to fit the modern design of their new offices. Our work involved artwork valuation, visioning, and deaccession planning in order to reinvigorate the collection with fresh, functional, and modern artwork for their new surroundings.
We first took an inventory of their existing collection – which we helped to curate back in 2008 – and suggested artworks to be either deaccessioned or refreshed through updated framing and refurbishment. In collaboration with SM Energy's leadership team and architectural partners, we identified priority artwork locations for the new offices and created a reuse plan to merge existing artwork with new acquisitions. Art chosen from the original collection has a timeless appeal that blends the past seamlessly into the contemporary present, while new acquisitions compliment the originals with inspiring freshness. 
Notable new artworks include John Boak's photographic prints on aluminum, as well as Soffi Studio's colorful glass installation beckoning people up the stairs. Meanwhile, existing artworks that were repurposed include Christopher H. Martin's blue acrylic installation outside the office's boardroom, Chandler Romeo's ceramic tiles – once arranged in a grid but thoughtfully reinterpreted to fit the new space – and each floor's vibrant glass sculptures by Peter Layton, Victor Chiarizia, and White Elk, placed strategically near windows and seating areas to reflect sunlight and be admired by employees and visitors.
Show more