Go Back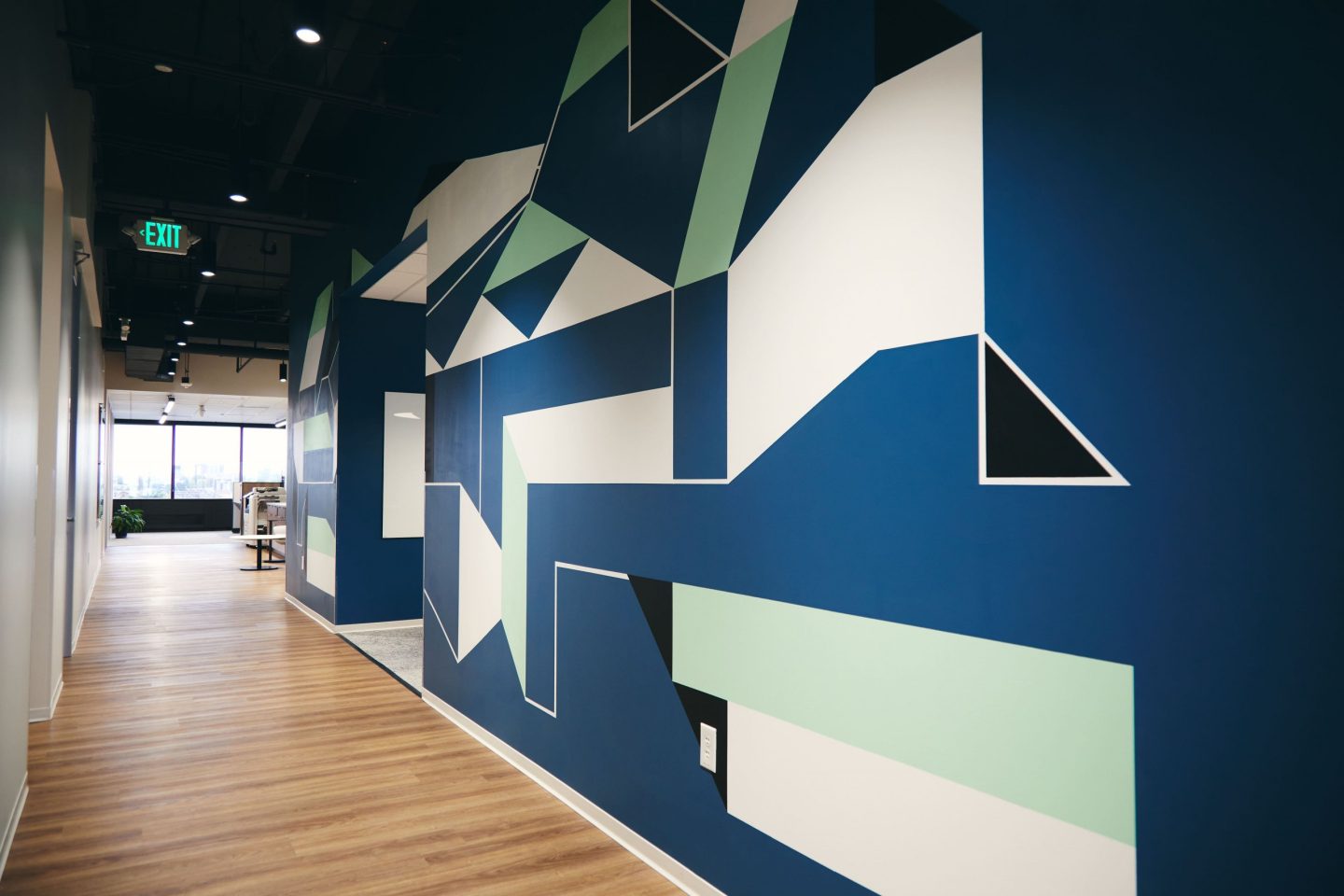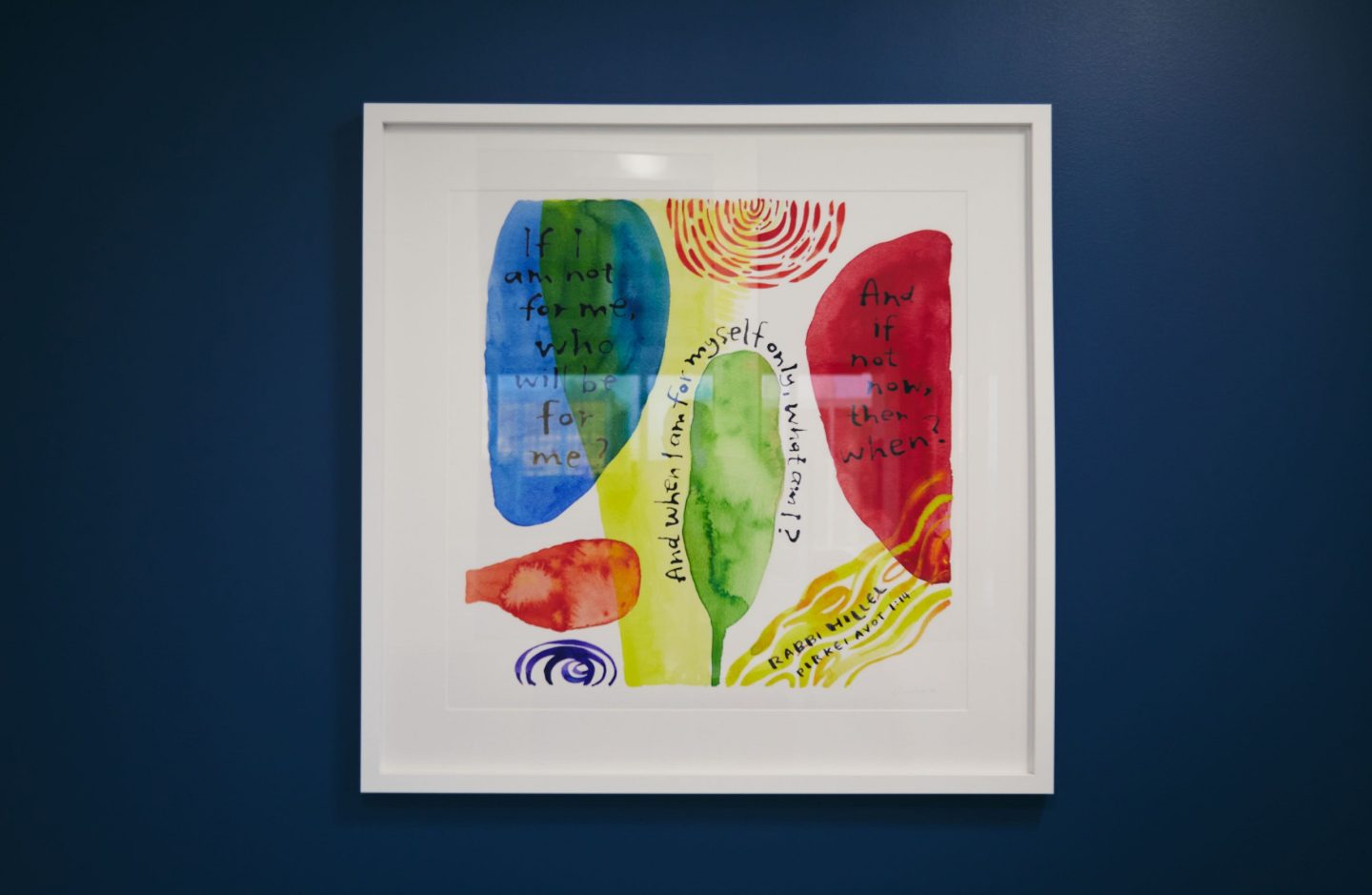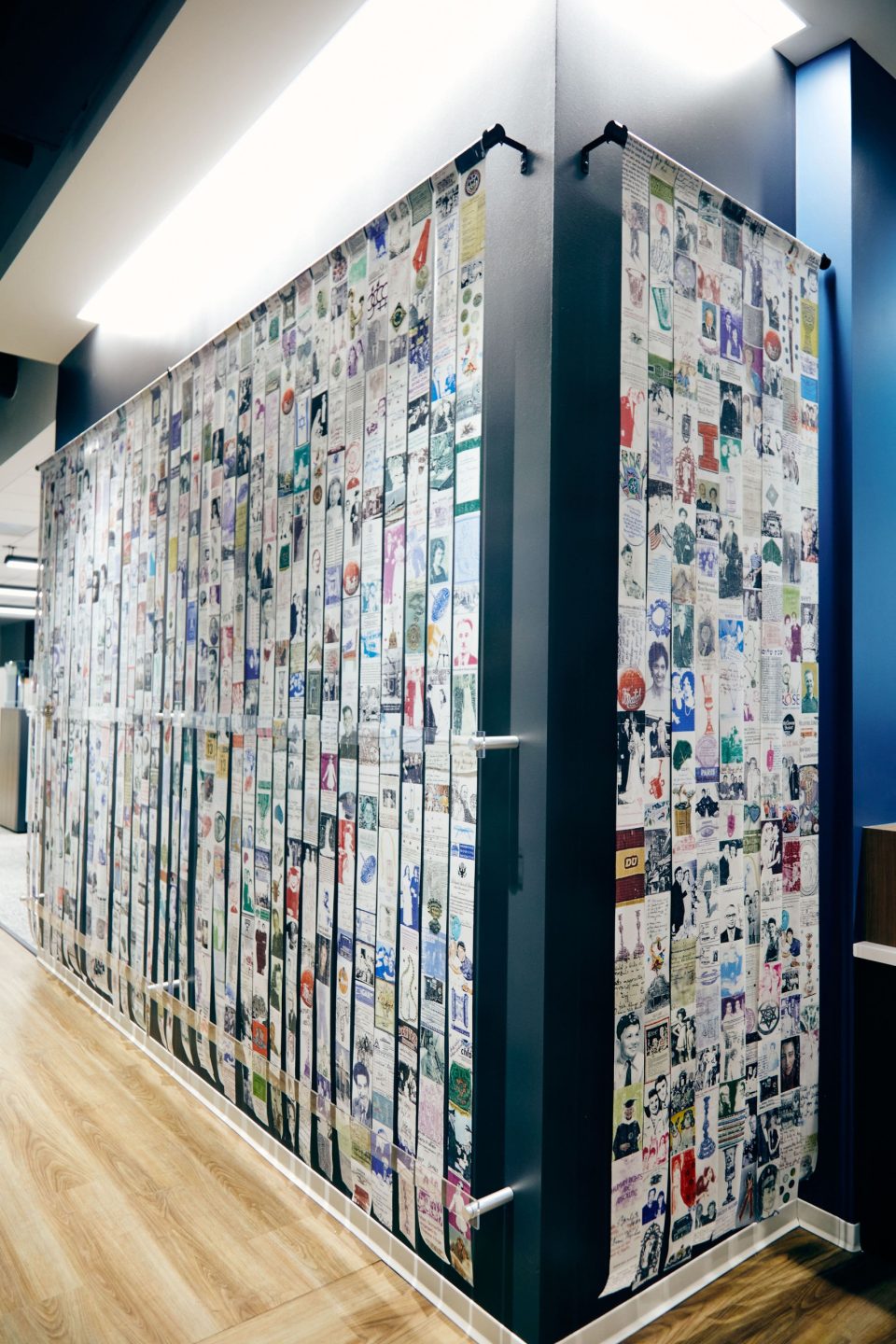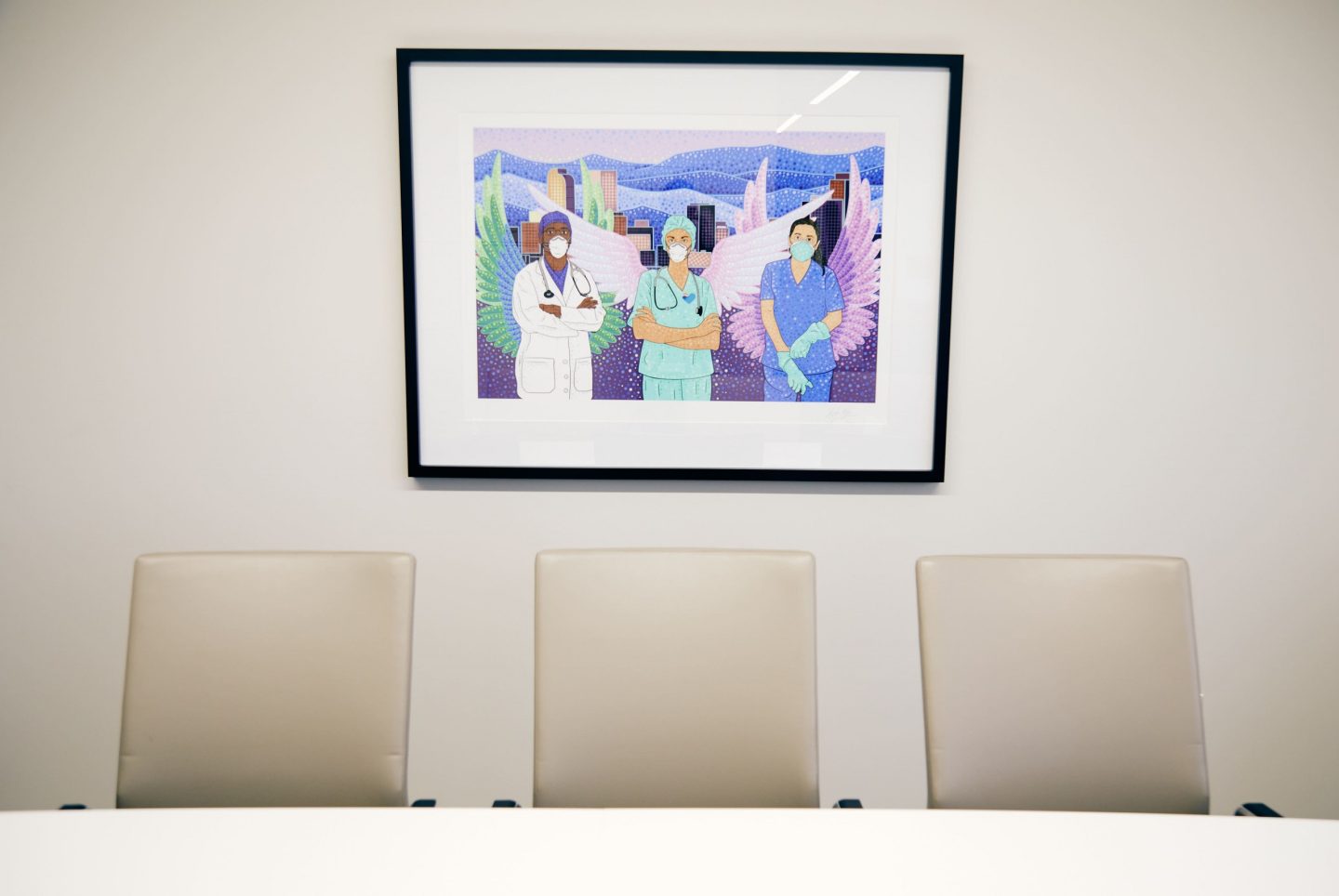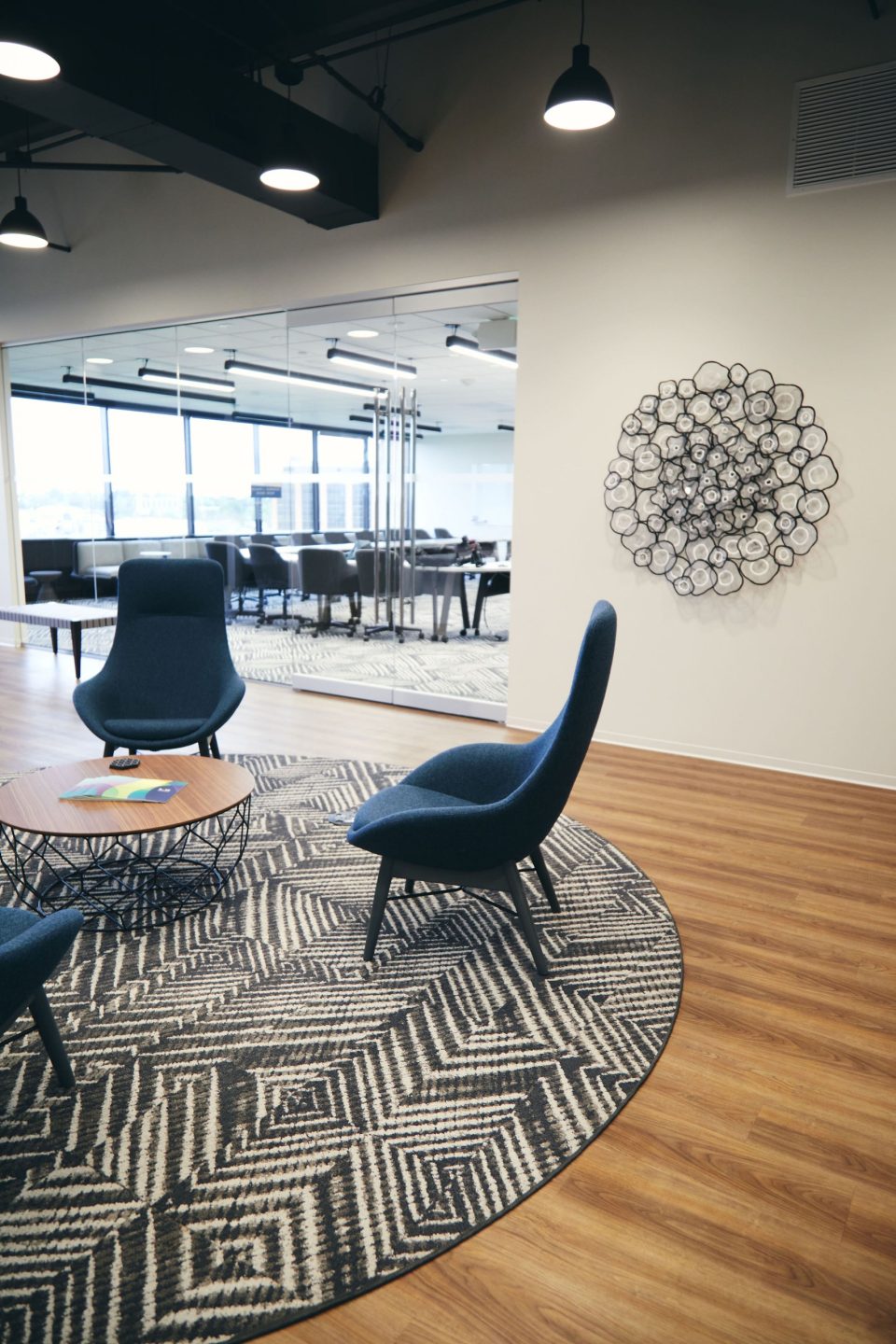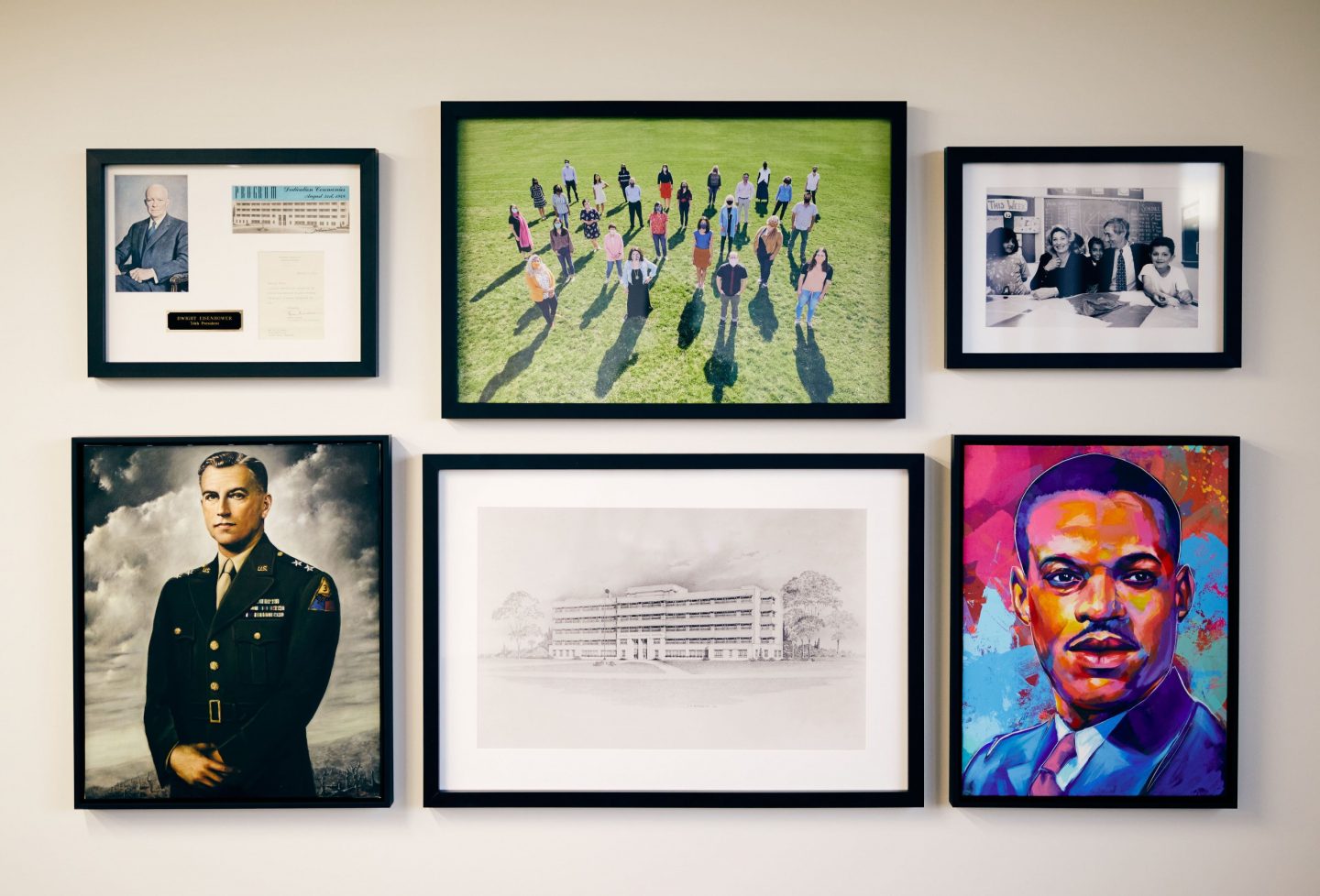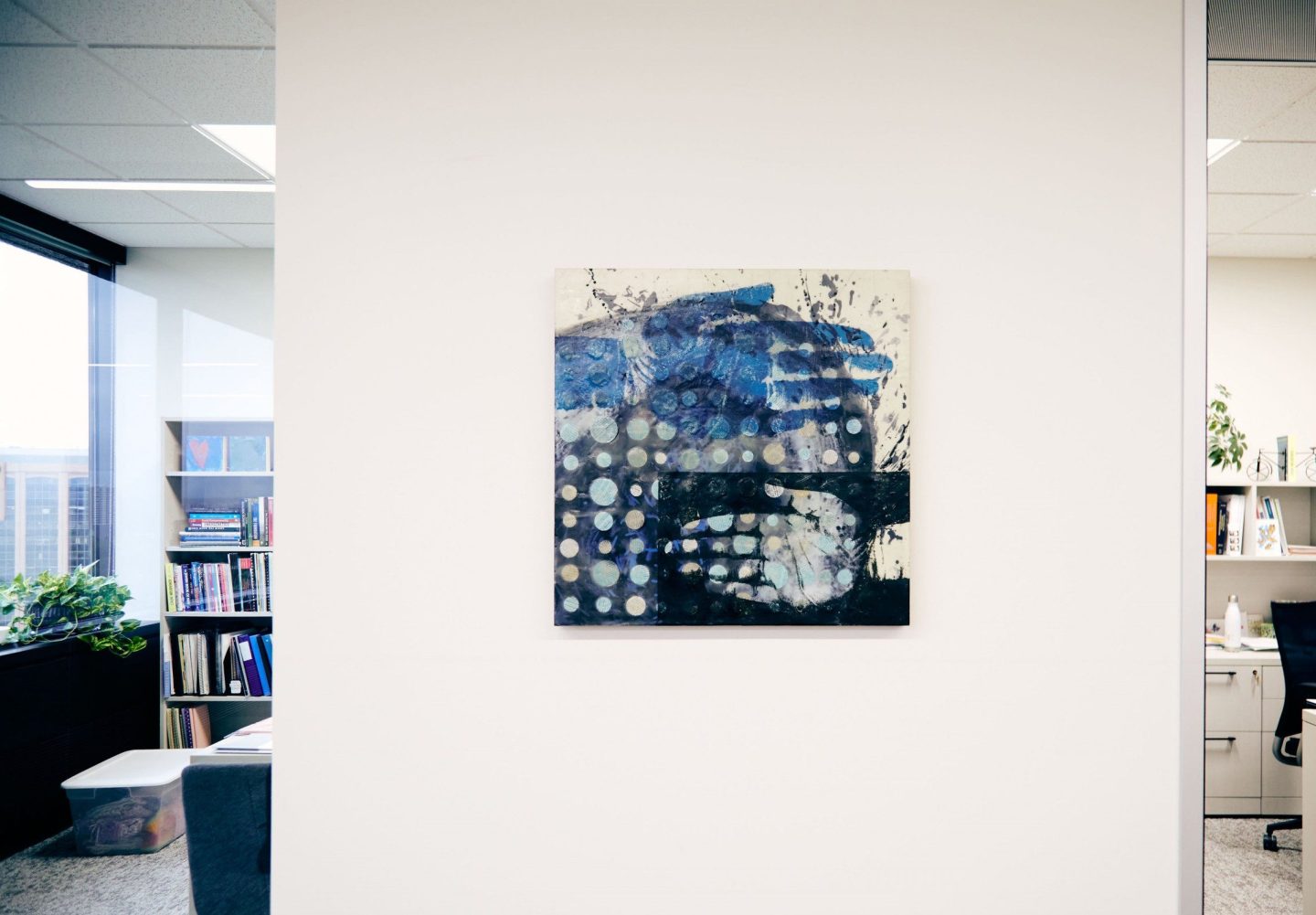 Rose Community
Foundation
Denver, Colorado
Client
Rose Community Foundation
Highlights:
Art collection includes works from 19 artists from various underrepresented groups, as well six pre-existing artworks that were repurposed from the Foundation's previous office.

The 27-piece collection includes murals, portraits, framed photography, 3D installations, and more, each representing Rose Community Foundation's core values: justice, equity, diversity & inclusion, empathy, generosity, transformation through collaboration and community.

A commissioned painting by Thomas Evans (also known as "Detour") depicts Denver native Dr. Edmond Noel, the first Black physician to be certified by a hospital while on staff at Rose Medical Center. The digital and acrylic portrait is positioned alongside archived photos, portraits, and renderings of the Foundation's namesake, General Maurice Rose and the original Rose Medical Center.
Show more
The Story
The Rose Community Foundation was born out of the Jewish-led Rose Medical Center, a hospital known for its commitment to service and philanthropy. Today, such commitments continue to guide the Foundation's work, as they seek to advance inclusive, engaged, and equitable Greater Denver communities through values-driven philanthropy. Thus, it was important for the art collection in the Foundation's new Cherry Creek office to communicate such values, including justice, equity, diversity and inclusion, empathy, generosity, transformation through collaboration, and community. The final collection features work from 19 artists whose identities reflect the strength and diversity of the greater Denver region. Additionally, six pieces from the Foundation's original office were repurposed to fit the modern vision of the new collection, which ranges in medium from large scale murals to eclectic installations. 
Upon entry, visitors are greeted by Atticus Adams' captivating mixed-media installation entitled, "Aeris-Tarim II." The piece uses aluminum mesh to create unique shadows and "biomorphic" shapes suggestive of his grandmother's crocheted doilies, glass windchimes, and flowers. Guests are also welcomed by Ramón Bonilla's geometric mural, "Social Unit. Public Spirit," which stretches the length of the office corridor and evokes an immediate sense of synergy within the space. Inspired by the Foundation's values, the mural blends architectural and landscape elements, using repeating lines, squares, and triangles to convey community, order, and interdependence.
Similar themes emerge throughout the collection, with several works commemorating historic and present-day heroes. "Healthcare Angels," a nearly three-foot framed print by Denver street artist Austin Zucchini-Fowler, honors the strength and resiliency of the healthcare community throughout the COVID-19 pandemic. Meanwhile, "These Hands" by Denver artist Victoria Eubanks, pays tribute to Aristotle's philosophy that the hand is the "tool of tools" and can be used for making and connecting. The encaustic painter (a technique using beeswax, tree sap, and pigment) was inspired by the idea of connections – amongst neighborhoods, friends, family, and artifacts – each bringing meaning to our lives and weaving a thread through our communities. Rita Aqua's custom print, "If Not Now, When?" honors the Jewish tradition and the wisdom of Rabbi Hillel, who asked, "If I am not for myself, who will be for me? If I am only for myself, what am I? If not now, when?". Such questions are central to both the Rose Community Foundation and to humanity at large. How do we balance taking care of ourselves while also caring for our community? In Risa Aqua's words, "To be human is to navigate the space between Hillel's questions."
Altogether, the Foundation's artwork prompts viewers to value their role in society, and to consider how they can best contribute to the common good. From vibrant paintings to historic photographs, our team at NINE dot ARTS was proud to curate a collection that reflects this sense of purpose, which is at the heart of the Rose Community Foundation. 
Show more