Go Back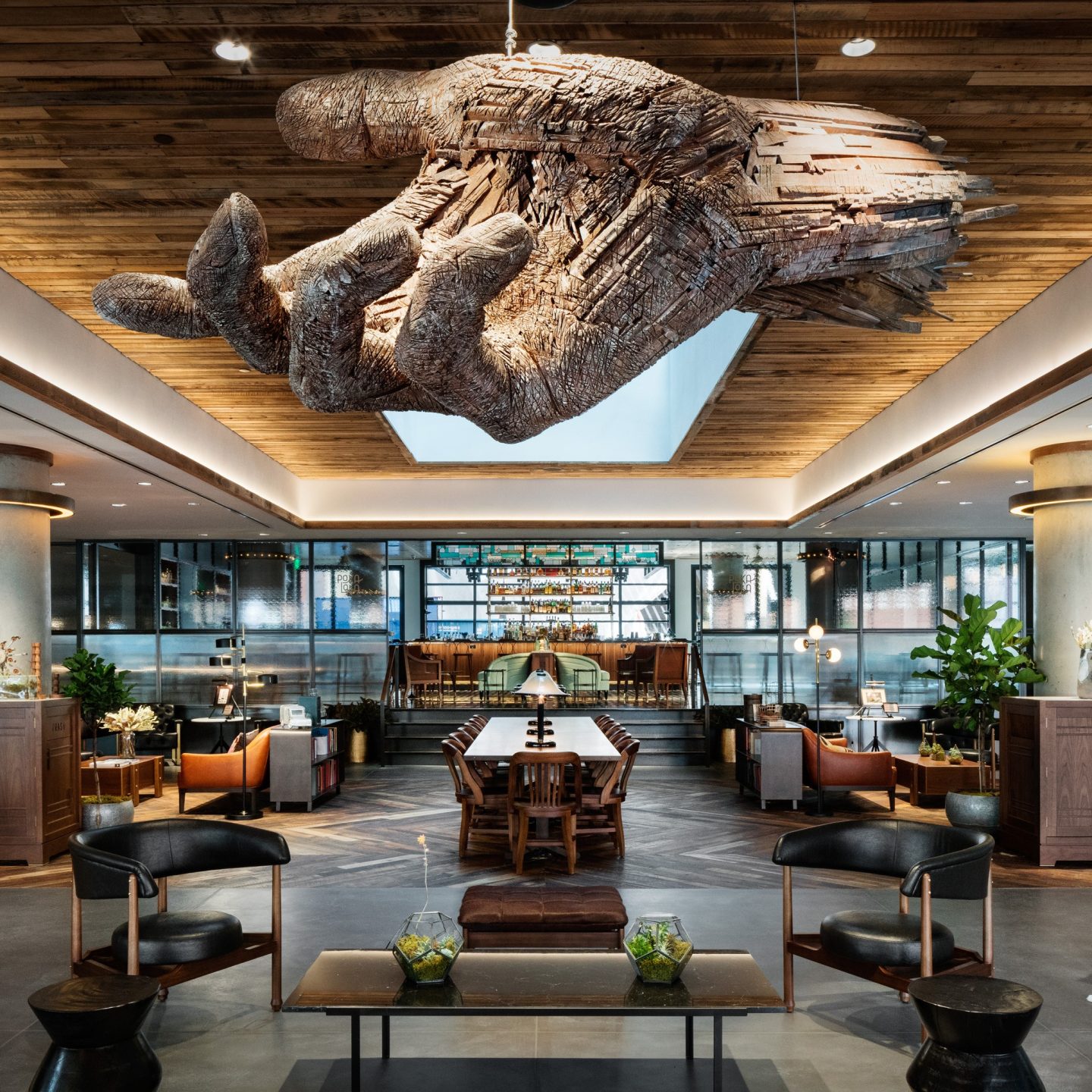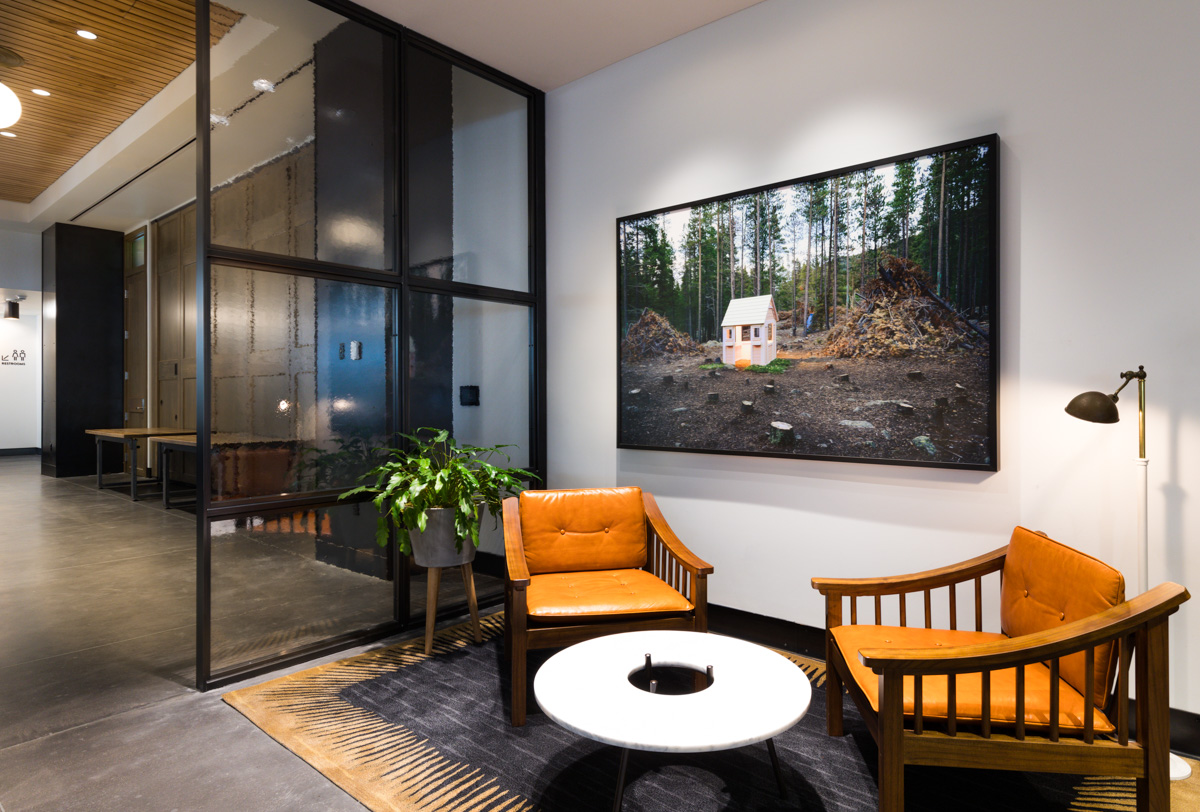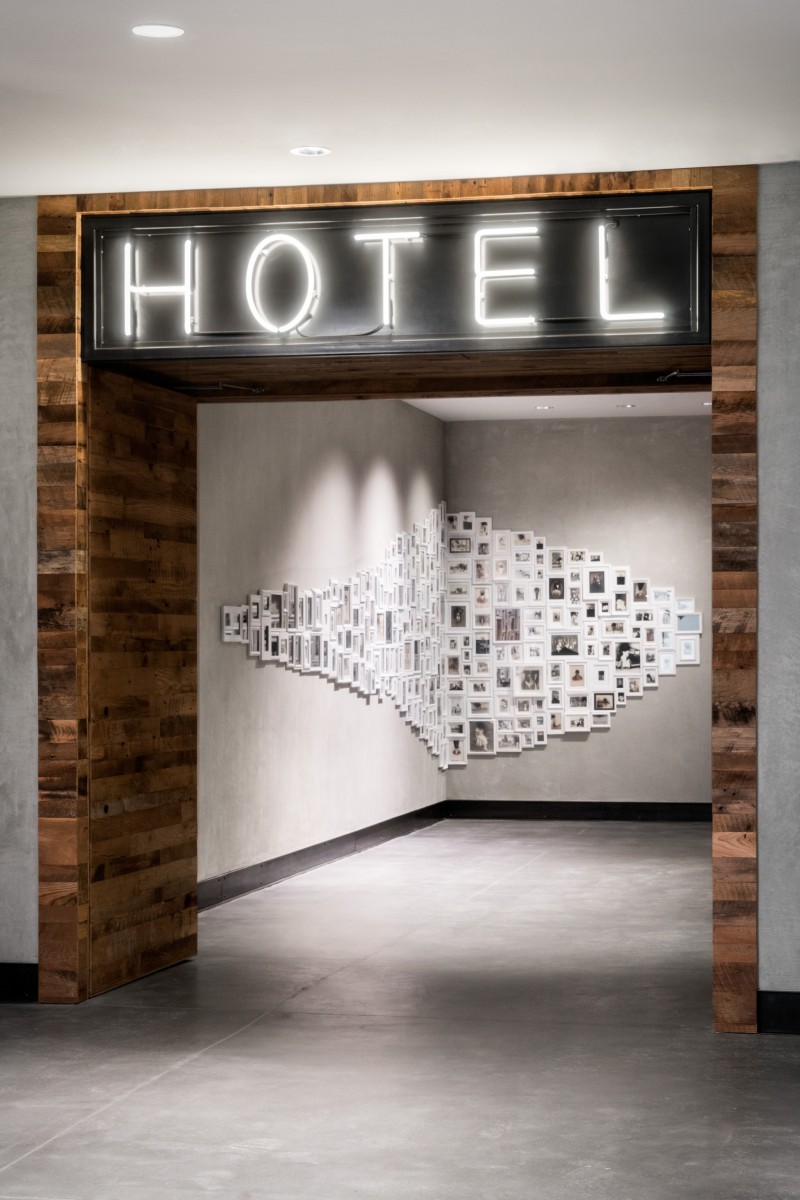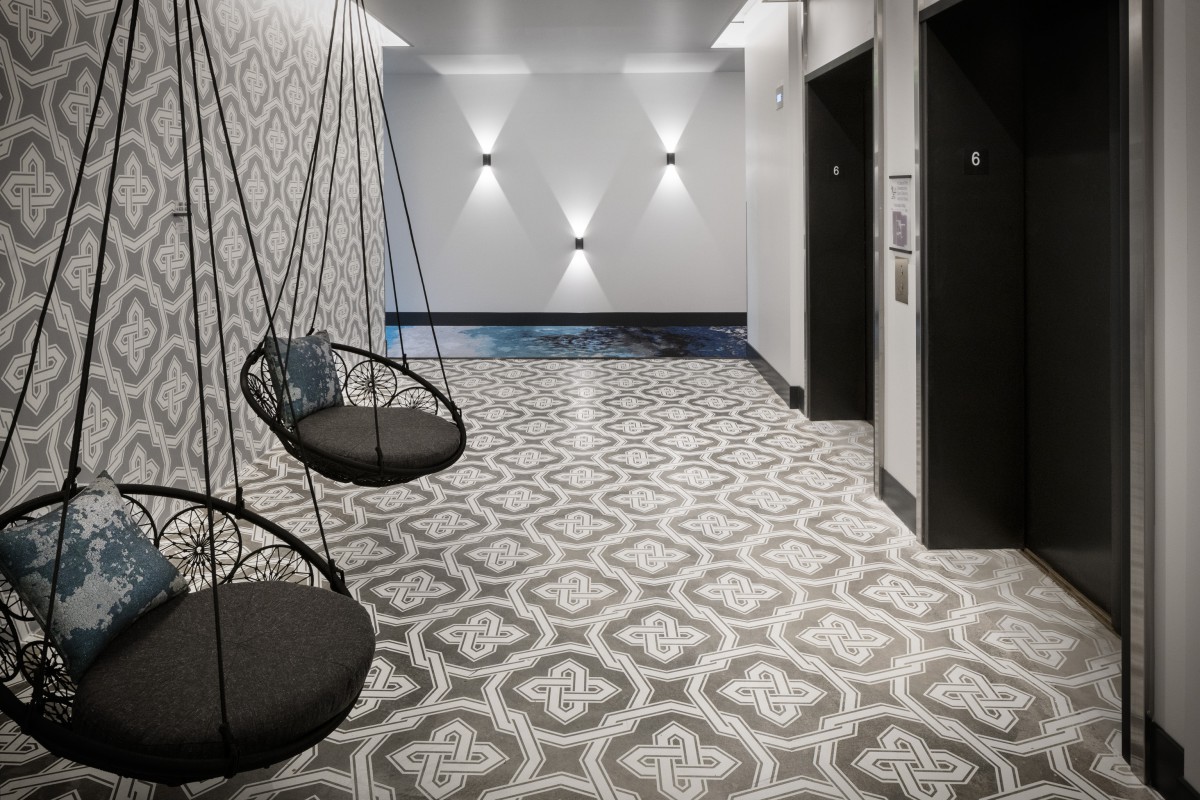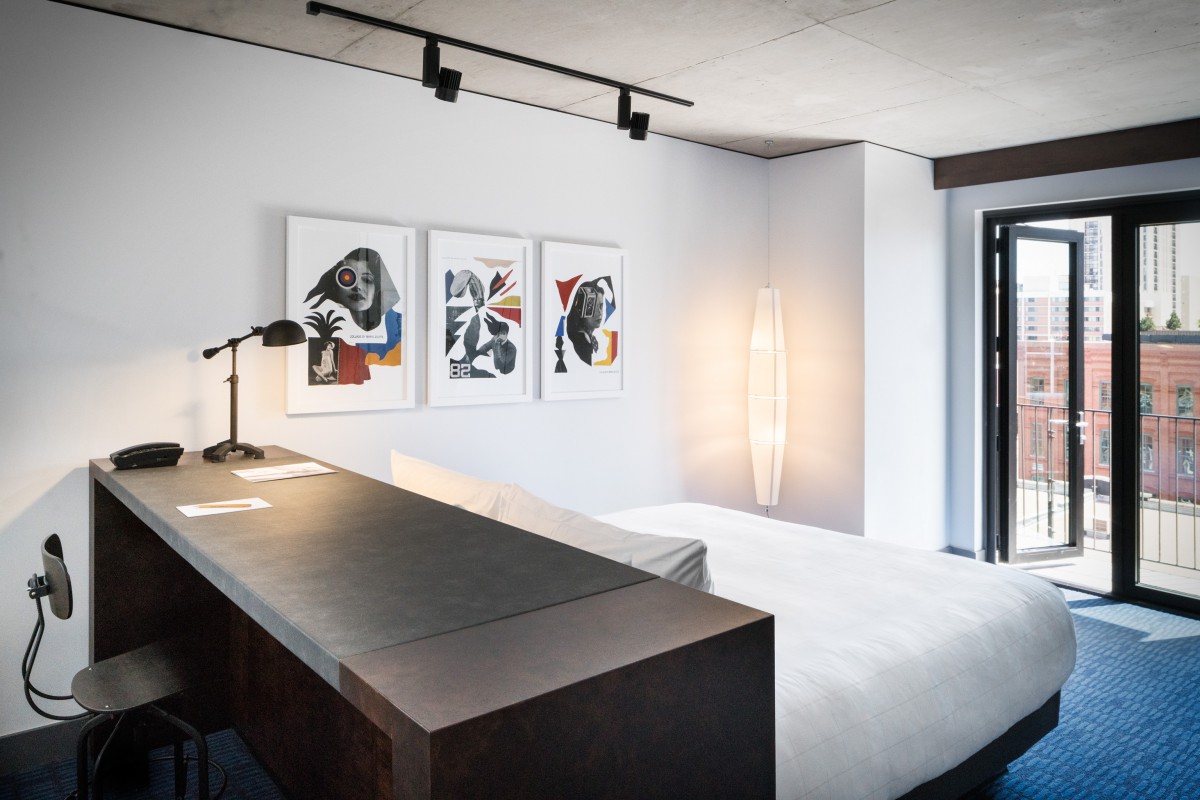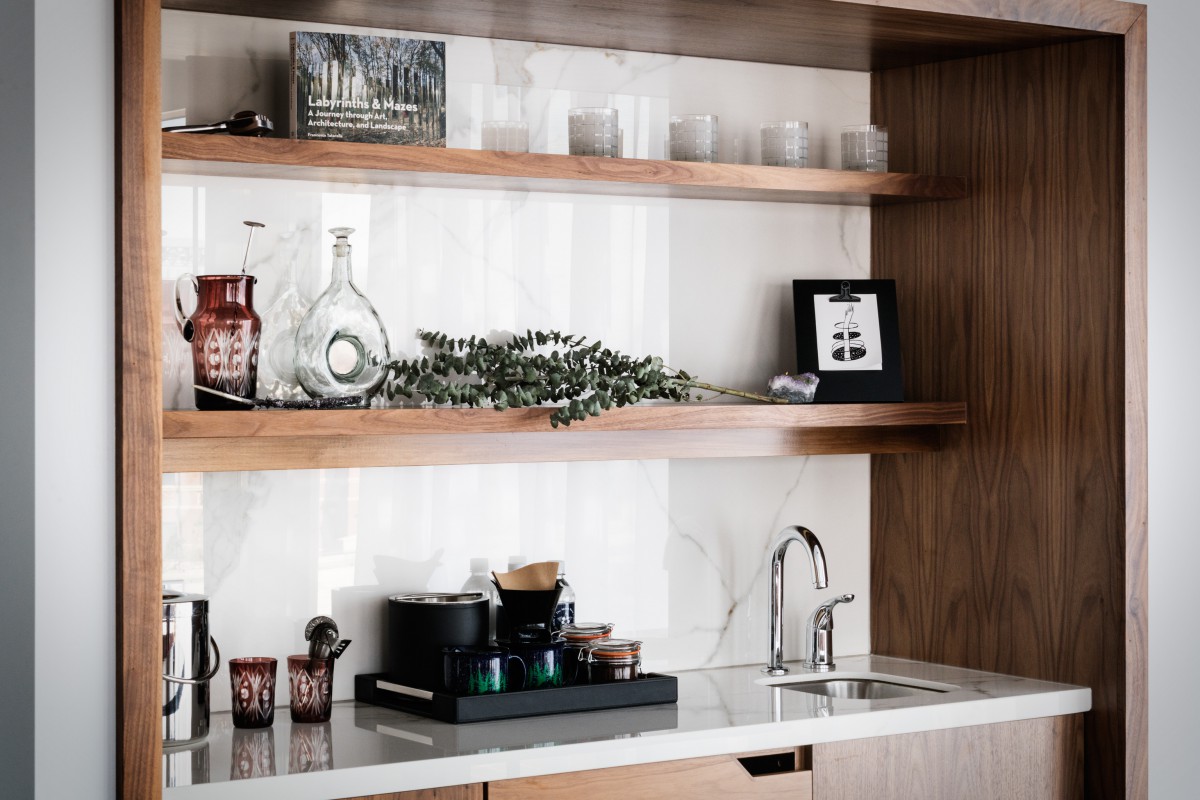 The Maven
Hotel
Denver, Colorado
Highlights:
Over 600 pieces of art in 125,000 square feet

Several years in the making with partners Sage Hospitality and McWhinney

Featuring 17 Colorado artists honoring the creative spirit of a "maven"

Two of the suites feature playful murals of female figures, inspired by fashion model imagery and Japanese textile patterns.

500-lb wooden hand hanging from the ceiling of The Maven has become a staple of the Denver arts scene

An assemblage of over 300 black and white photographs line the hallway to the first floor elevators, creating a sophisticated intrigue with new elements to discover at each visit.
Show more
The Story
A "maven" is someone who is an expert in their craft, so The Maven Hotel honors this concept in its architecture, design, and of course it's art experience. Celebrating the ingenuity and creative spirit of artists everywhere, this collection employs several local artists to celebrate the concept of a "maven" while enriching the guest experience. Upon entering the hotel, visitors are immediately greeted by stunning statement pieces in the lobby such as Andrew Ramiro Tirado's 500-lb wooden hand hanging from the ceiling, or Travis Hetman's 300 found black and white photographs wrapping the elevator bank. The experience continues with several framed artworks, murals, and more spanning the hotel's 172 guest rooms and public spaces. Expanding even beyond the hotel's doors, the collection is linked to the surrounding art program in the nearby Dairy Block offices, Kachina Cantina restaurant, and the city's first activated pedestrian alley. Learn more about the artwork at The Maven here.
Show more