Go Back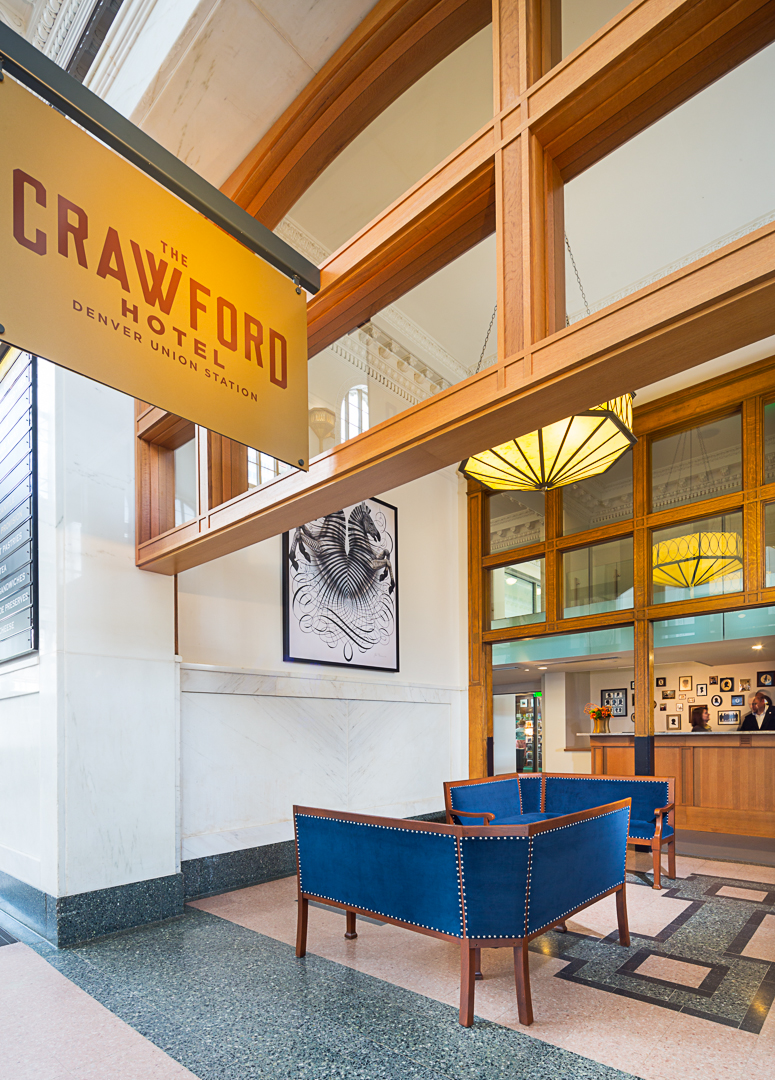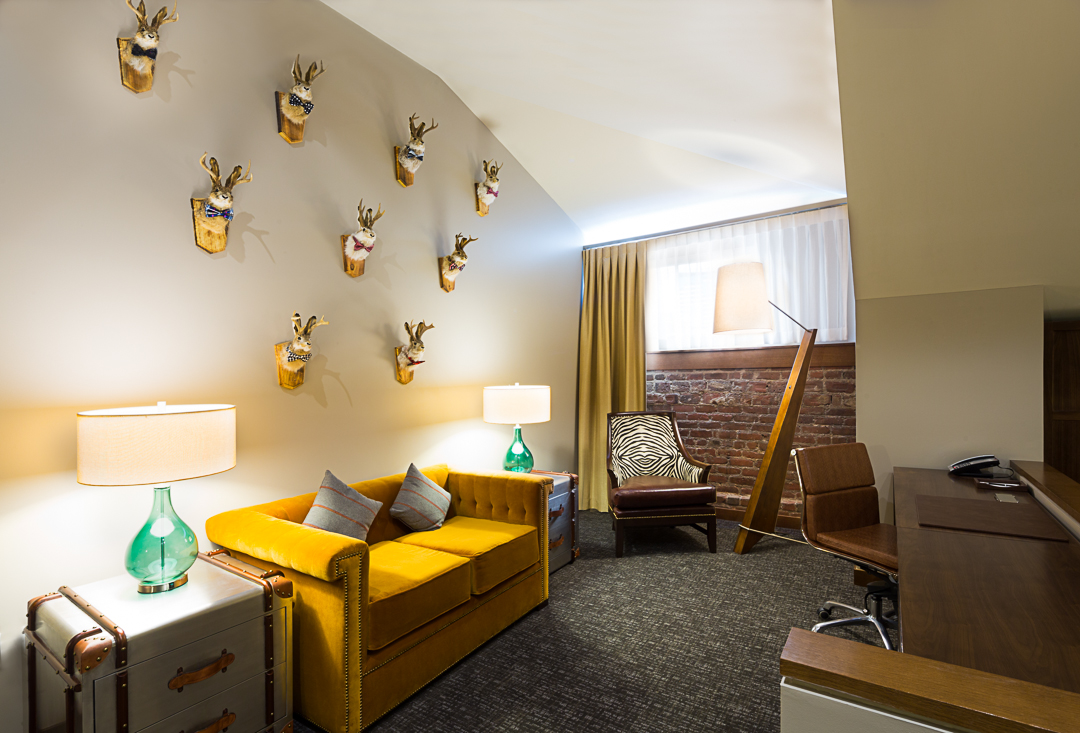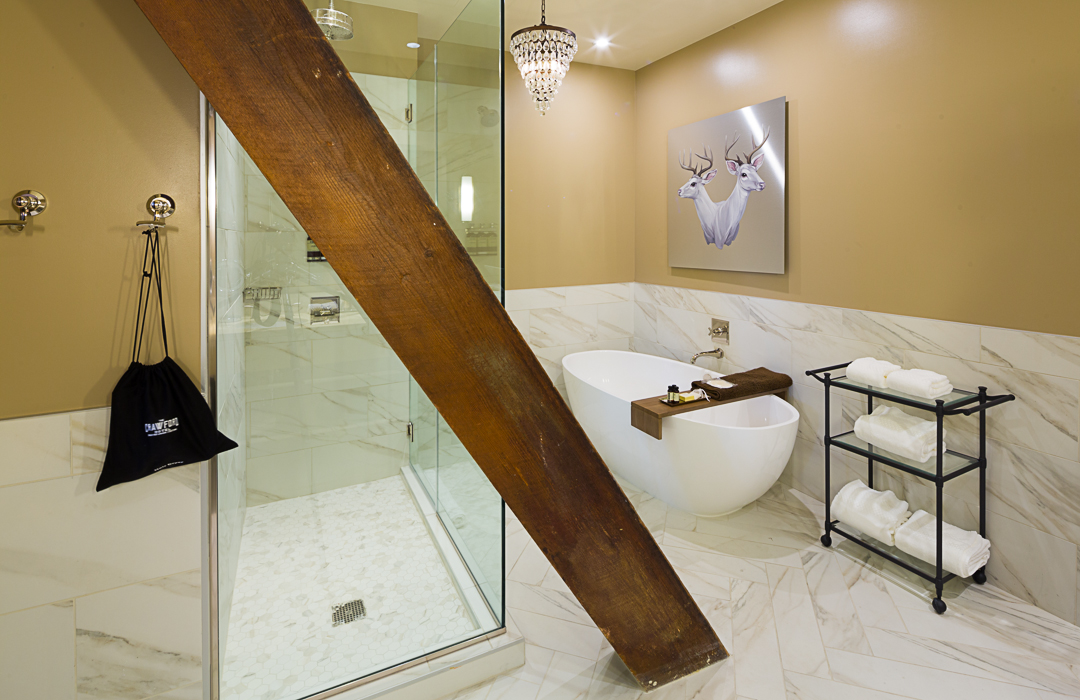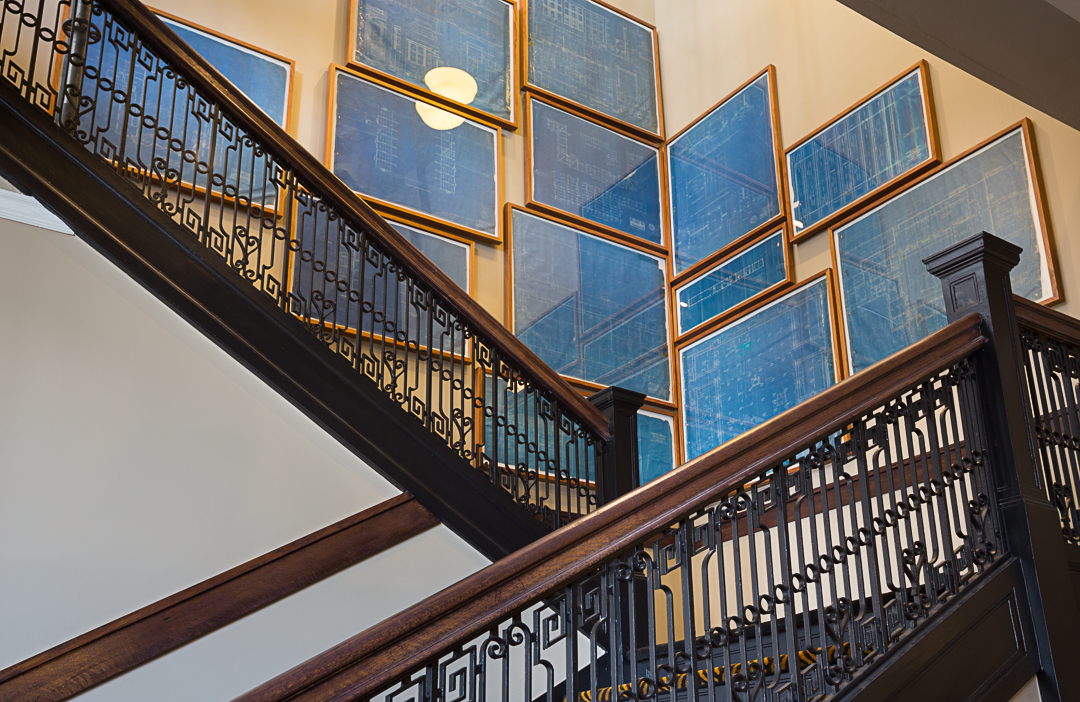 The Crawford
Hotel at

Union Station

Denver, Colorado

Highlights:
Over 641 artworks exclusively featuring Colorado artists and galleries

Dozens of artifacts salvaged during renovation and restored

Original 1914 expansion blueprints on display

Unique artworks in each of the 121 guestrooms

Reimagined historic subjects
Press/Media
The Crawford Hotel at Union Station—Winner of the "Play" category and "Best of the Best" project for 2015.

November 14, 2013, "Sage Hospitality Announces The Crawford Hotel at Denver's Union Station," Hospitality Net
Show more
The Story
Located inside Denver's historic Union Station, The Crawford celebrates not only the history of Denver but also the rebirth of this iconic transit-oriented hub into a mixed-use destination for dining, social gathering, and busy travel activity. Our NINE dot ARTS curating team enthusiastically created an eclectic brand narrative of storied artworks and found objects from the renovation of Union Station. Exclusively featuring Colorado artists and galleries, the artwork mimics the eclectic intrigue of personal art collections: inherited objects, vintage family pictures, postcards from past travels and artworks collected over a lifetime. The guest rooms provide a quiet oasis from the bustling ant farm of the great hall and downtown Denver. Guests will have a completely unique experience during each stay – like visiting your friend's house, each room tells its own story and every corridor has an original art piece or antique. Here, you get the comforting qualities of home, the convenience of the city, and the feeling that you never have to leave. There is something unexpected in every visit – a detail that catches your eye, an image that makes you laugh or the pleasantries of someone you just casually met at the bar. You can stay as long as you want. And, if you want to leave, you can take the train from here to anywhere you want to go.
Like the best personal collections, every piece of art in The Crawford, every corridor, and every room tells its own rich and vibrant story.
Show more