Where the Future is Built, There Will Be Art
Known amongst experts to be "where the future is built," the ULI Fall Meeting provides a platform for research, education, thought leadership, and problem solving for all those involved in shaping the built environment. Our team was thrilled to join over 5,000 industry professionals in Dallas to discuss placemaking trends and complex challenges, from ensuring equitable access to capital to future-proofing buildings for climate change, and more. After four days of networking, project tours, and insightful presentations, one thing is clear: Creative placemaking will be a vital tool for innovation, equity, and renewal as we continue building back from the pandemic and building better for our communities.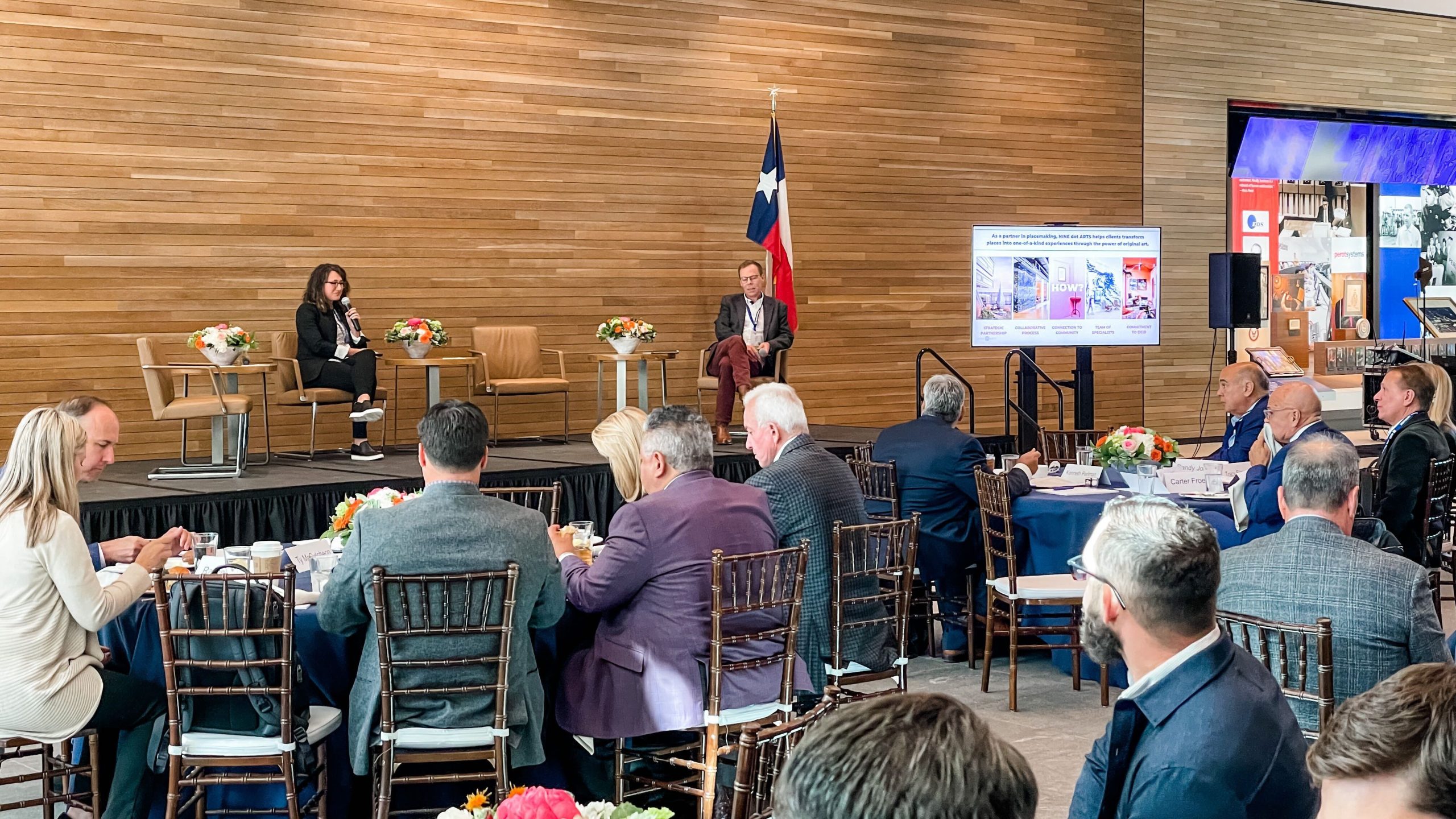 Here's what we're most excited following the 2022 ULI Fall Meeting:
The Value of Art in the Built Environment: Economic & Livability Benefits
If placemaking involves shaping the built environment, then art is the catalyst for transformation. Beyond its aesthetic appeal, art brings tremendous social and financial value to the many corporate, leisure, and public places where we live, work, and play. And in her presentation to a ULI program council, Chief Curator Molly Casey elaborated on the benefits of integrating art and culture into master-planned communities, sharing best practices for human-centered design, building creative collaborations, engaging local communities, and more.
This discussion uncovered the many ways in which creative placemaking can help solve challenges in the built environment related to housing, transportation, health, and business development – meanwhile improving our quality of life. Livability and economic benefits include:
Workforce development
Increased innovation
Competitive advantage
Community building, stewardship, and pride
Increased public safety
And more
"Creative placemaking, or leveraging art and culture in tandem with great design, is a proven accelerator for real estate development projects." – Urban Land Institute
Strategic Planning: A Focus on People
A recurring theme across panels and presentations was how the real estate industry should be navigating the current economy, recognizing the consequences that rising prices, labor shortages, shipping delays, and other challenges have had on projects. One panel predicted a "short and shallow" recession in 2023, while others spoke of poor market conditions and increasingly expensive projects through at least 2024, followed by a resurgence of growth in 2025 when interest rates are predicted to fall. So what do such predictions mean?
According to several leaders, they mean that the next two years will be slow but critical – spent building strong teams, planning strategically for the future, and preparing to strike when the time is right. Industry experts recommended using "down time" to:
Take care of your teams, ensuring retention and satisfaction such that companies are well-equipped when the market bounces back.
Hone your marketing efforts now to build brand recognition when projects pick up again and developers begin hiring short and long term partners.
Do the necessary pre-planning before construction begins, from design and architecture to art and cultural planning. Such early planning will help you maximize impact when it's time to start building.
Focus on experiences. Consider the 2022 trends that are sure to continue in the future, like designing to promote human interaction, making the workplace a destination, and building authenticity into projects such that your audience can derive more meaning and satisfaction from visiting your space.
Fortunately, such recommendations are good news for NINE dot ARTS. We've spent the last year building our largest, most diverse and specialized team yet. And despite our employees working nationwide, our culture has never been stronger. Moving beyond material perks like ping pong tables and free coffee, we've prioritized progressive benefits, elevated office spaces, frequent team bonding, and a commitment to employee agency and wellbeing – thereby promoting human connection, pride, and purpose. Such efforts have poised our team of 30+ specialists to be successful partners in placemaking when the real estate industry resurges.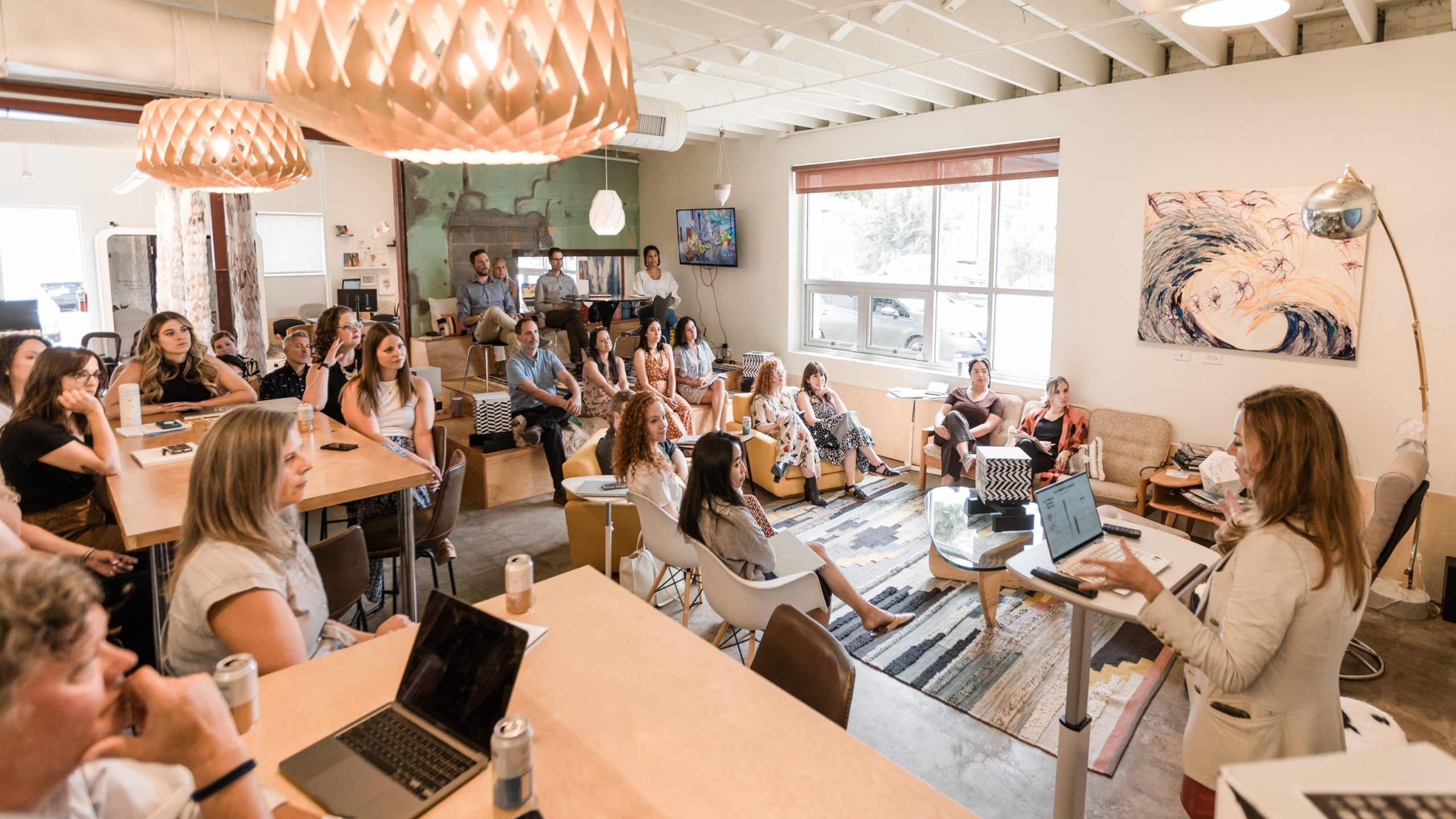 As for project planning, our team's been busy developing community art plans – known widely as art master plans – for large-scale developments, municipalities, and cities. These plans vary by project but can include anything from identifying major art locations, typologies, and criteria to developing art and cultural financing strategies. Through deep, contextualized research and community engagement, our community art plans leverage art and culture to shape the character of a place, improve the health of its residents and visitors, and build social equity into real estate practices – all central goals of the Urban Land Institute.
Despite economic uncertainties, these plans continue to help our partners reap the social and financial benefits of creative placemaking, leading to more thoughtful, authentic, and experiential destinations where people want to be. So no matter the challenges, changes, and opportunities that lie ahead, we find hope in knowing that where the future is built, there will be art!