Room with a View – The cost (and benefit) of a stimulating hotel environment
Summer is almost here, and travel and tourism have re-entered the chat! After a year of limited traveling across the nation and world, people are eager to get out and explore. But what does this mean for hotels? How can the hospitality industry attract business amidst lingering COVID-19 health and safety restrictions allowing hotels to open their doors and increase their capacity? Now, more than ever, hotel operators are being challenged to raise the bar for their guest experience in big, creative, and memorable ways in hopes of attracting and retaining business.
How can this be done? Become visual storytellers for your guests, by incorporating immersive art into the hospitality experience.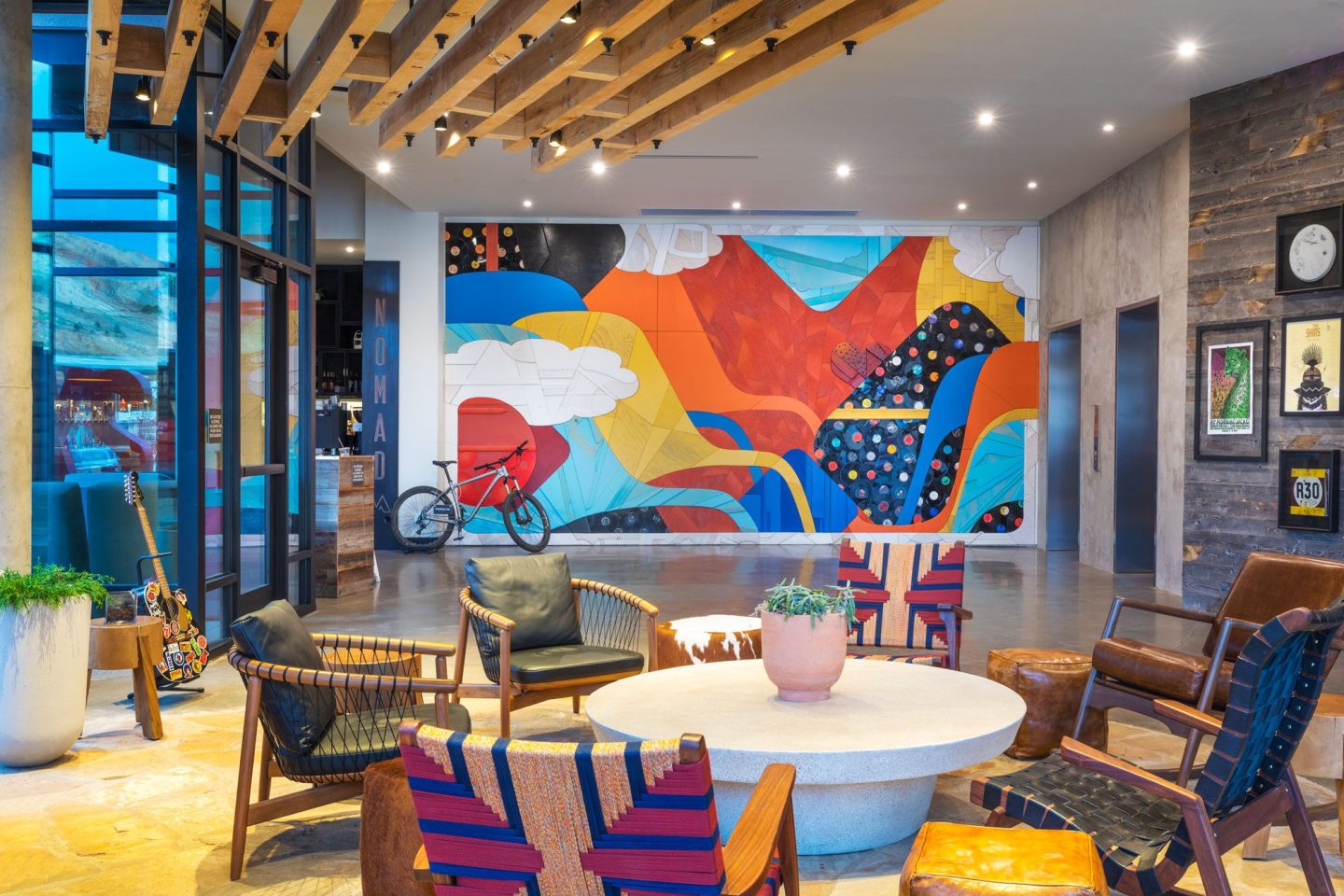 The bottom line is that art is a business asset far exceeding its value to the hospitality industry. According to our annual State of the Art Consulting and Curating Business survey, 47% of respondents believe the value of their property skyrockets when artwork is involved. So much so, that the artwork eventually pays for itself. But, before we dive into the specifics of what art can bring to your hotel, we must first understand that art:
Acts as an investment and tool
Further communicates your brand's story
Provides an anchor for memorable storytelling and place
Inspires decision makers
Boosts your bottom line
Be it an interactive exhibition space or custom murals; found objects or auditory arts; whimsical project interpretations or serious installations based on the community and space, the opportunities for integrating art and hospitality are truly endless.
Art as a business investment and tool
Contemplating a commissioned sculpture for your lobby to spotlight your local area's rich history, or adding a communal space to enhance the guest experience? The impact remains the same. According to this study by Americans for the Arts, 90% of Americans believe art and culture improve quality of life. And in the same study, over 80% of participants indicated that art enhances the greater economy, along with local business.
Why is that? Strategic implementation of artworks and cultural expressions housed in hotels further a sense of enriched pride, storytelling, and curiosity amongst observers, which can set a hotel apart. Whether it be a hospitality conglomerate or boutique bed and breakfast — art drives engagement, fosters fellowship and tells a story.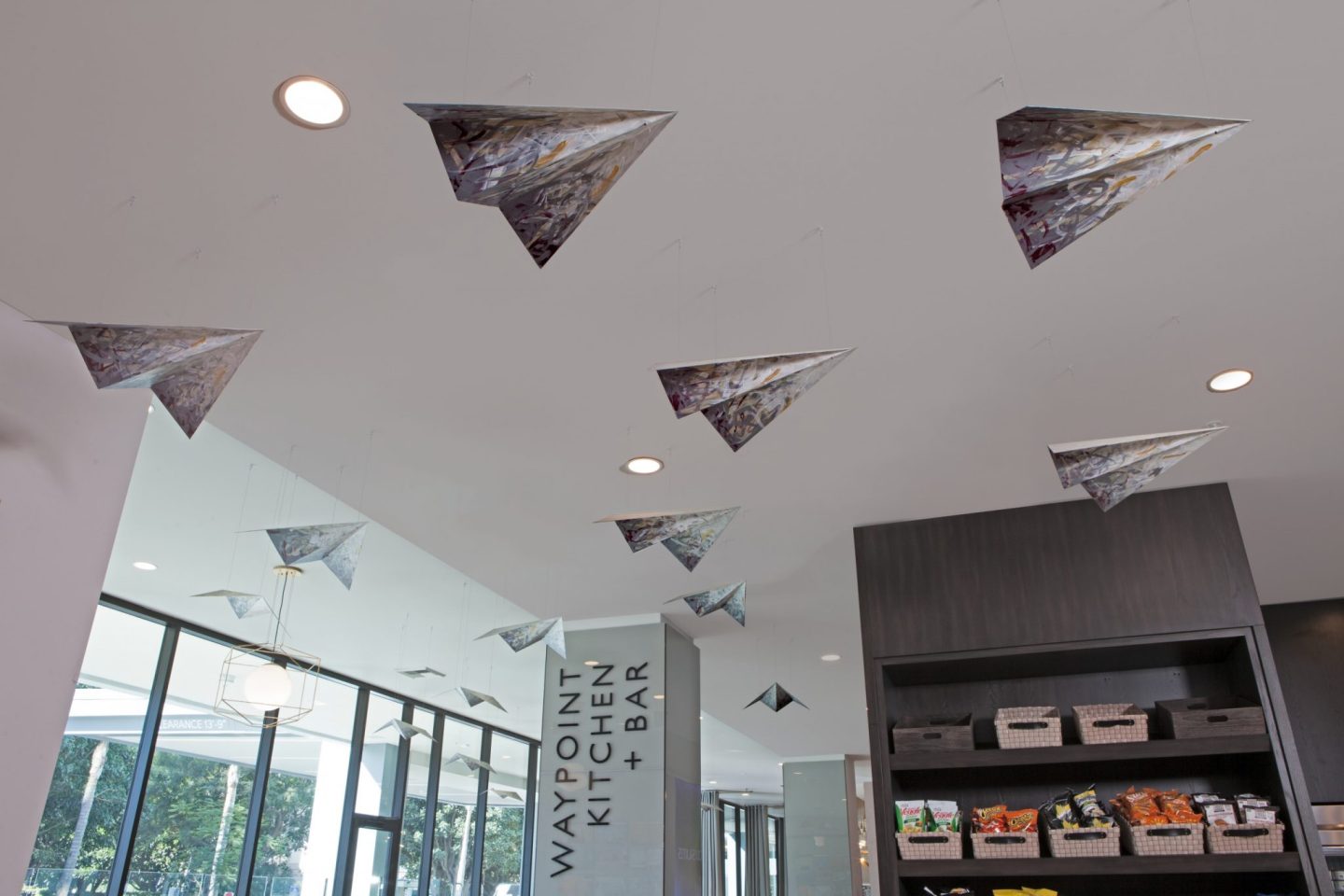 Furthermore, art is a smart financial decision due to its multitude of benefits that prove themselves to expand farther than just a beautiful respite. Curated art collections in hotel experiences provide four unique business advantages:
Increases market value and recognition through a high return on investment
Engages community involvement and buy-in by supporting local artists
Drives sales, both internally and externally, by captivating customers beyond a typical hotel lodging
Aids in recruiting and retaining employees inspired by a creative work environment; and fosters higher levels of productivity
In our annual State of the Art Report, one hospitality respondent shared, "In my world, art provides an atmosphere and a connection to our guests. It draws them to our place, and hopefully brings them back. Perhaps they even stay longer and spend more."
Communicate Your Brand's Story
Being conscious of how your brand's unique story is communicated both creatively and strategically, drives frequent visitation and fosters a sense of home and ownership amongst your guests and employees. Utilizing art as a tool to vocalize your brand's narrative creates a visual connection inextricably linked to your property. In fact, of the survey respondents for our most recent State of the Art Report, 60% believe art chosen for a space must express the brand, mission, and vision.
If properly executed, an art collection curated for a hotel provides:
A sense of belonging and encourages guests to thoroughly explore your brand's story
Attention grabbing entertainment for guests, increasing the value of their stay
A tangible and unique experience tied to the individual artworks' locations
Lead generation through organic advertising via word of mouth and social media
Art invigorates a brand. Conversations about art within your space must have your brand top of mind. This fundamental step is key to creating a collection with substantial impact.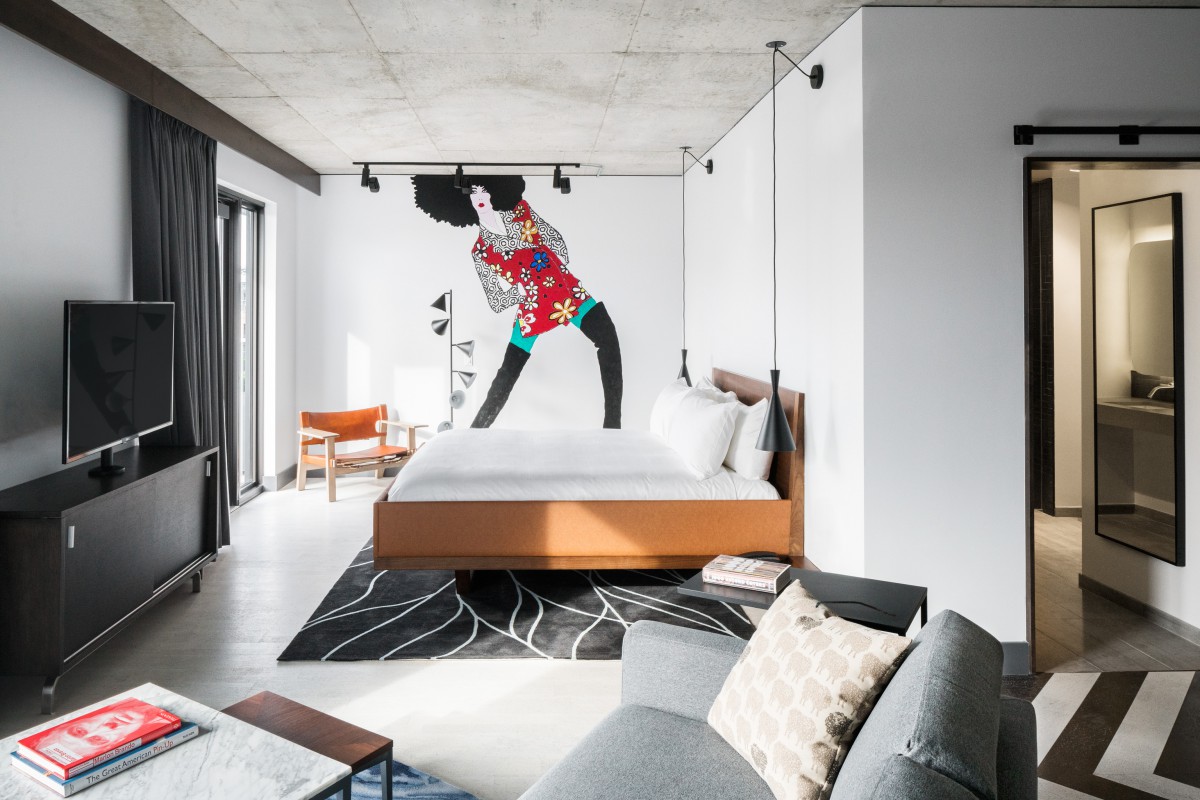 Our curated project at the Maven Hotel in Denver's Dairy Block, is a prime example of how to heighten guest experience through art's vibrant storytelling of a property's rich local story. When done well, artwork will also engage passersby. From the onset of the project, hotel management expressed a desire to incorporate Denver's connection with the spirit and craftsmanship of the maker, a theme found throughout the city's thriving art culture. Intent on delivering a deeper narrative to guests and observers, NINE dot ARTS commissioned a local artist to craft The Maven's iconic three-dimensional, 15-foot-long and 500-pound sculpture made of reclaimed wood and suspended in the center of the hotel's lobby. The sculpture holds the record as the most Instagrammable spot in Denver, increasing organic exposure for the property through user-generated content from locals and tourists.
Inspire decision makers
The concept of art is often difficult for business leaders to wrap their heads around. The correlation between the value of art and financial indicators is not easily demonstrated. However, the art's impact is evident across more than an organization's bottom line. As previously mentioned, art connects the community and contributes to the local economy. One reason companies invest in the arts is to foster a thriving surrounding economy and promote employee retention. Collaborating with key decision makers and understanding business drivers play a vital role in the overall success of an establishment's experience. This is where art curation plays a part. The role of art consultants and curators is especially important because only 28% of senior leaders feel extremely or very knowledgeable about the art curation process and almost half have "no idea" what the average total budget for artwork should be.
The process begins with scoping out the vision of the project, opportunities and challenges, timeline, space and budget. Also, you must understand how your guests will experience the property and how they will flow through it. The key to an enjoyable flow is remembering that an immersive art experience is more than a painting on a wall, but a collection of purposefully chosen artworks that accurately represent your brand's voice.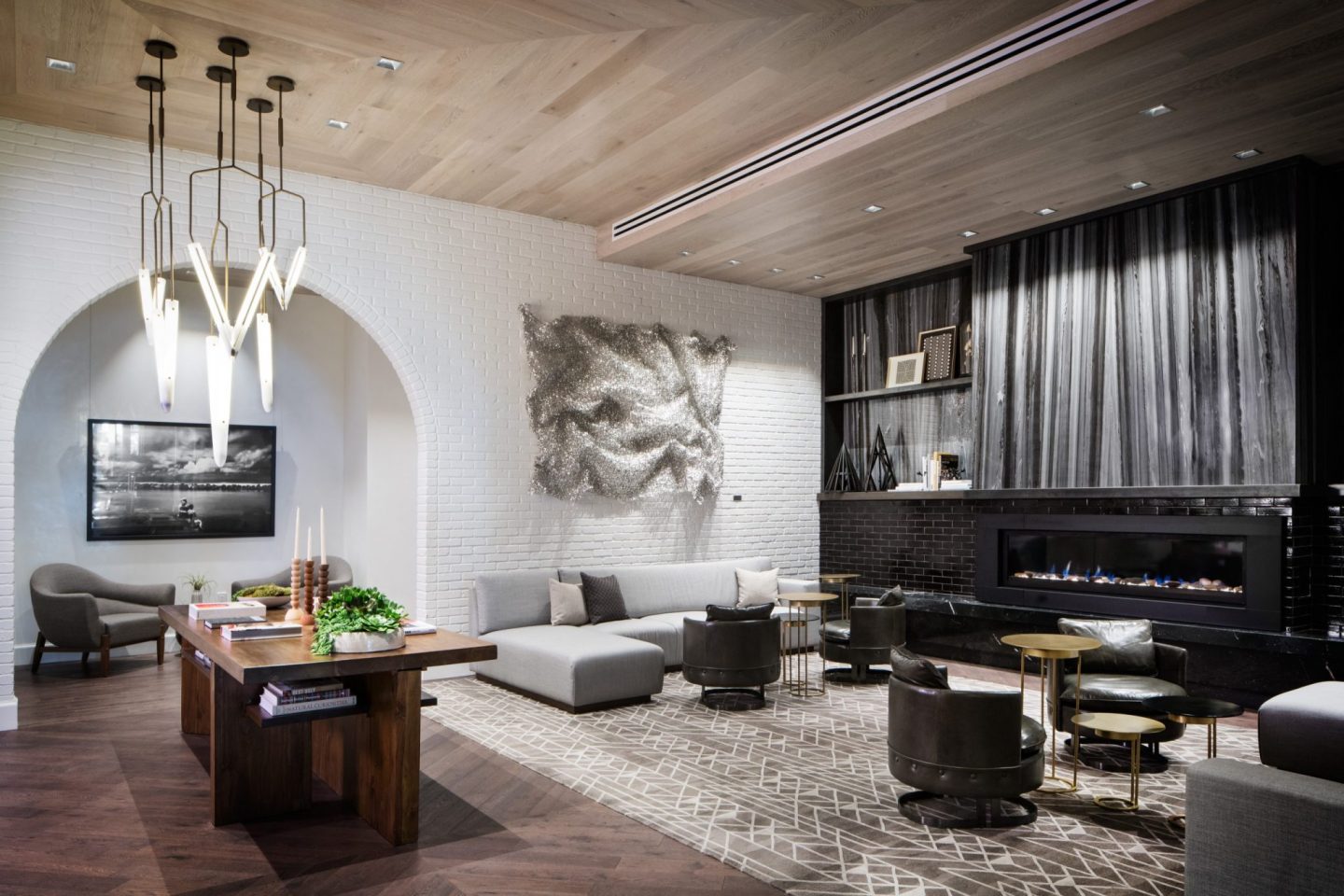 Is your team unsure where to begin? Art curating and consulting firms help bring your brand to life through artistry. It is an art curator's job to construct a narrative that will evoke the right audience. Hiring an art curation firm will solve some of the common challenges hotels face: capacity constraints, budget limitations, and the physical selection process. Curation firms find the magic in transforming ordinary spaces into the unbelievable throughout the research, curation, acquisition and installation phases.
Whether you decide to hire a curation firm or complete the process yourself, know that there is power in art, particularly in hospitality spaces. Art encourages ideation, fosters community and collaboration, and intertwines your brand's story with material creations.