Go Back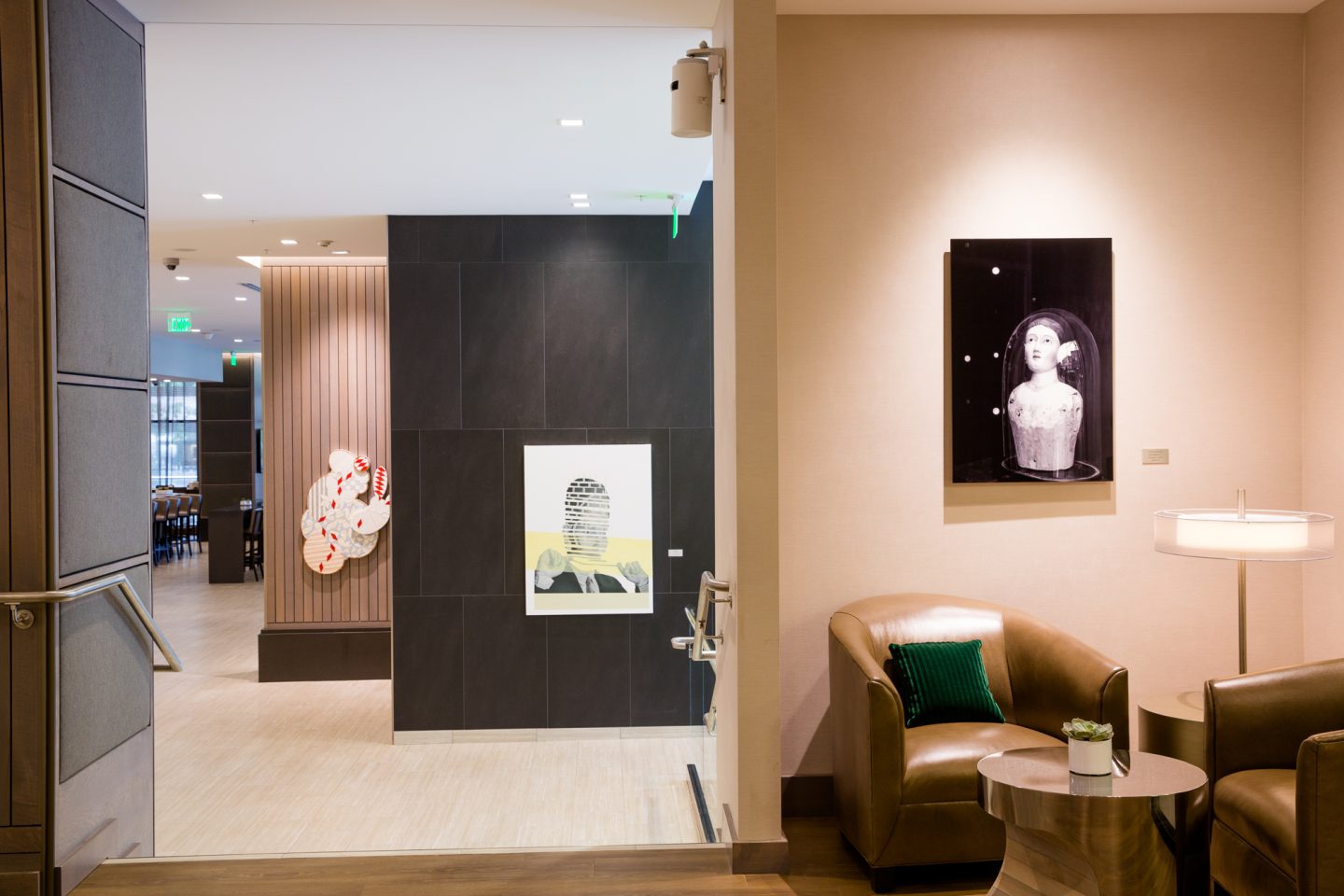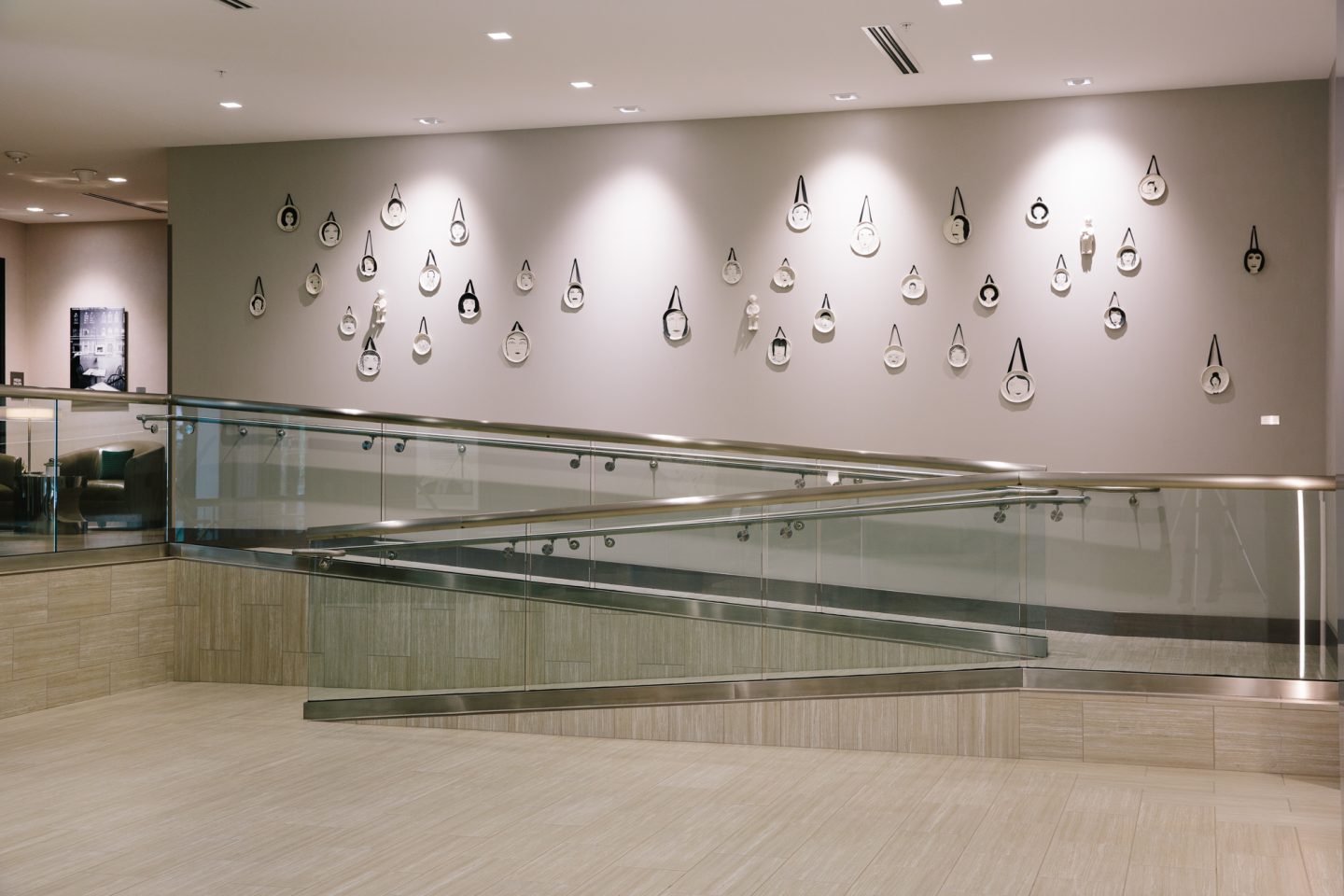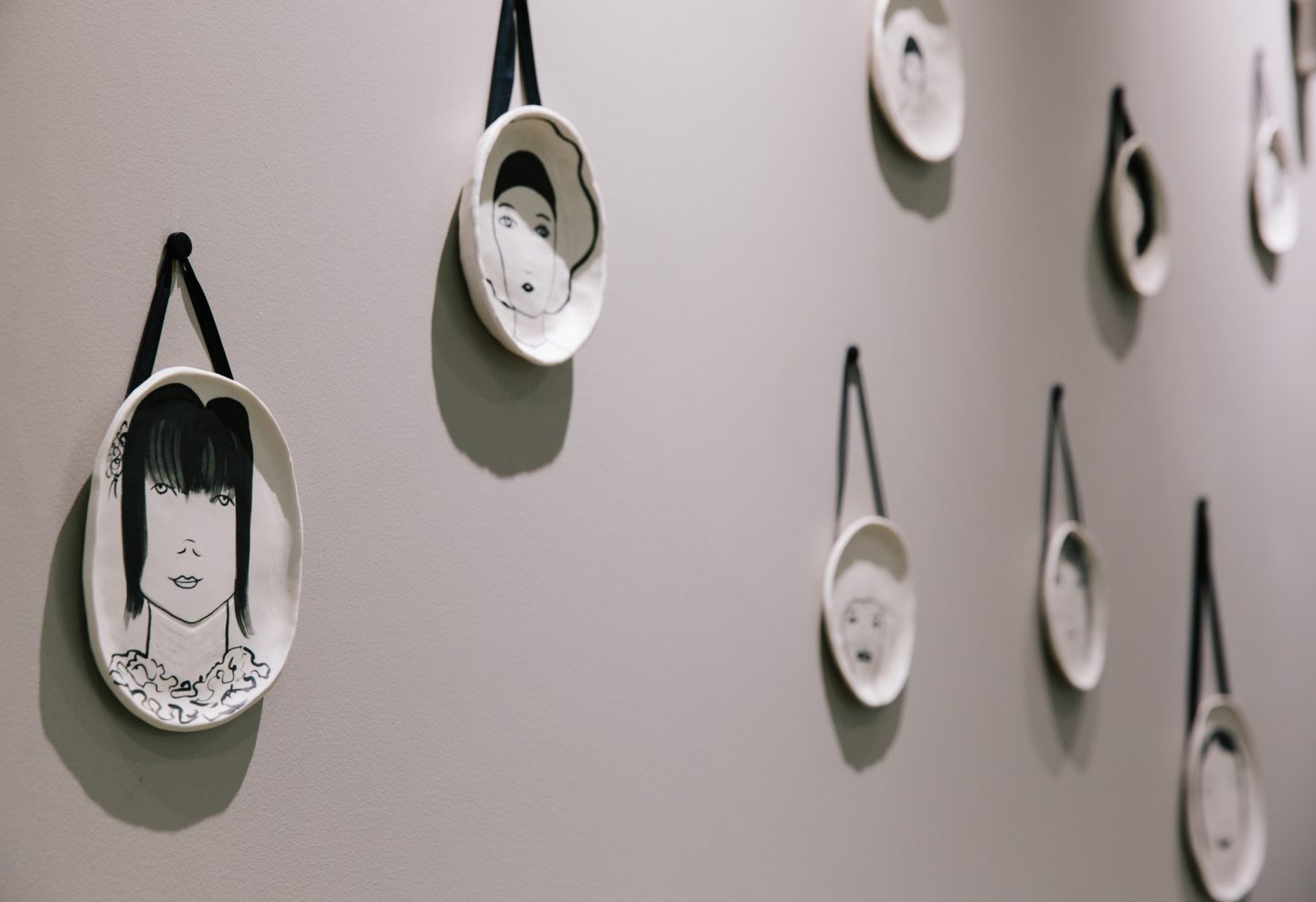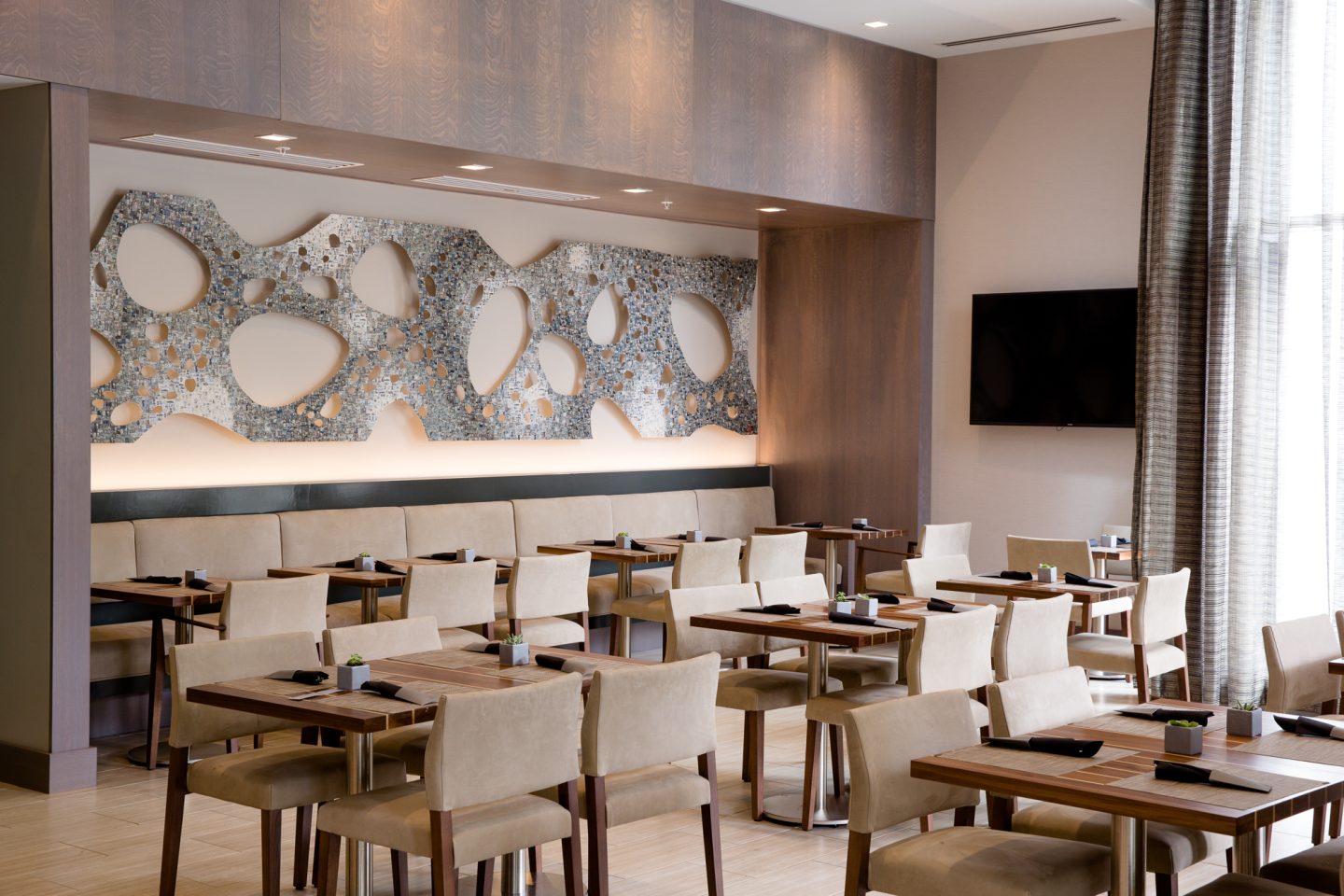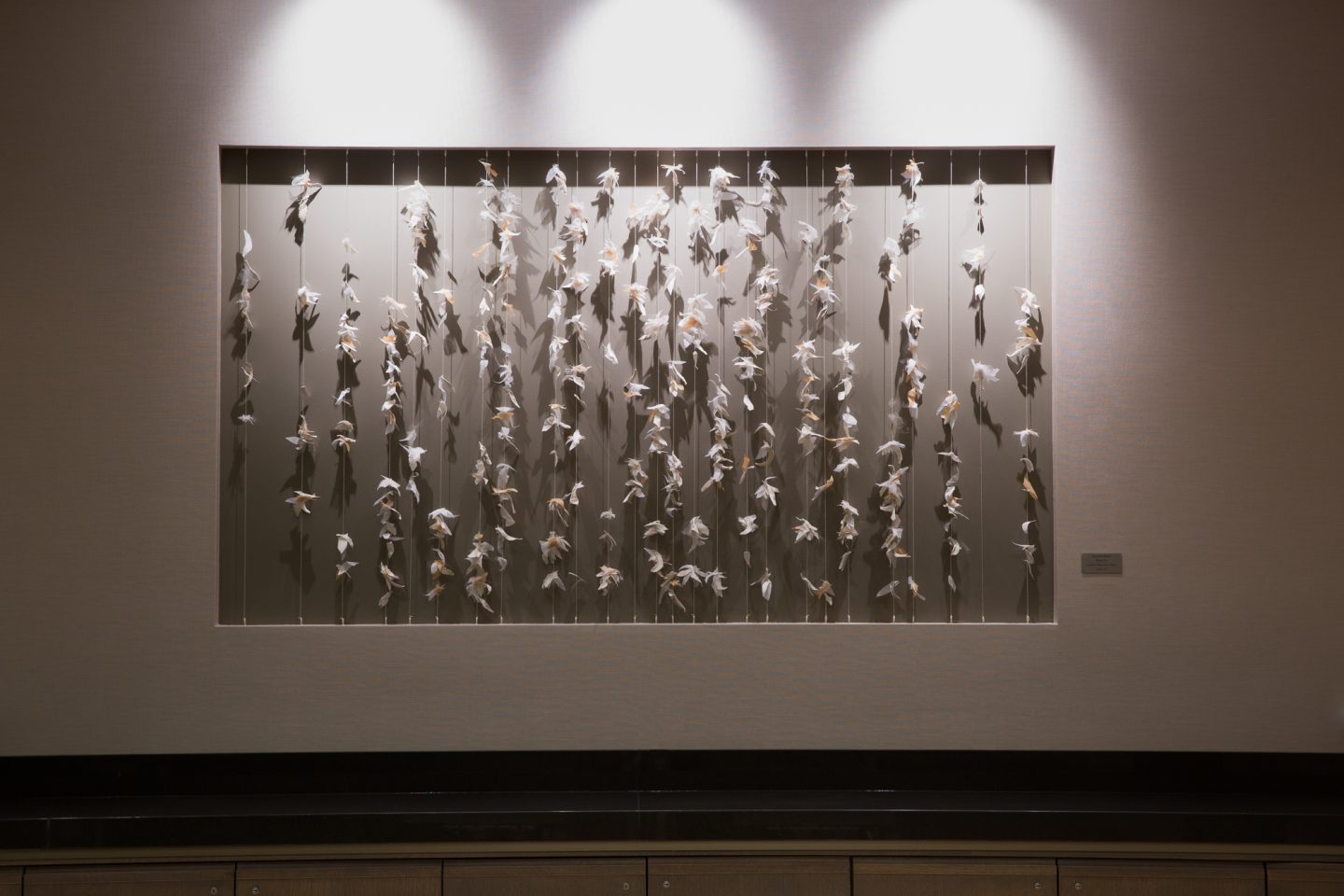 AC Marriott
Hotel
Seattle, Washington
Highlights:
250-piece art collection across guest rooms and public spaces

8 site-specific commissions

Artist Peter Hite's stamps on metal installation required months of tedious cutting and placing of the stamps to create a gradient/ombre effect from grayish blue to white, followed by careful preservation using a protective laminate.
Show more
The Story
The AC Marriott Bellevue features 250 artworks primarily by local Seattle artists, from commissioned sculptures and alternative photographic prints to drawings and paintings that complement the modern European design aesthetic of the AC brand. 
Curated to include a wide selection of modern styles in a variety of artistic mediums, the art collection creates a gallery-like atmosphere that exudes modern luxury and delights hotel guests. The juxtaposition of hard and soft compositions, experimental and traditional art-making methods, and organic and geometric elements create unexpected moments of discovery from the lobby to the meeting spaces and everywhere in between. 
Highlights of the collection include artist Peter Hite's, "Brown, Gray, and Blue," a collection of postage stamps cut and pasted onto laser-cut aluminum. "To me, [stamps] are pieces of artwork themselves," said Hite. The piece was commissioned for a niche space in the dining area to relay the hotel's luxurious ambiance and restrained color palette through the innovative medium of stamps on metal.
Another commission by Satpreet Kahlon graces the hotel's large meeting room and uses feathers and porcelain to experiment with depth and shadows. In the center of the piece is the Punjabi word for "fame" or "famous" – a commentary on equity and politics that is popular in Kahlon's work. Additionally, artist Saya Moriyasu's installation, "Portraits of Ladies and Servers," features nearly 40 handmade porcelain plates painted with images of Moriyasu's ancestors. The plates are hung with bows along an elevator bank and accompanied by small statues of male servers. The piece was inspired by the artist's Japanese father and Oregon-born, farm-raised mother and her love for "chinoiserie" (European art/design made in a Chinese style). 
Show more