Go Back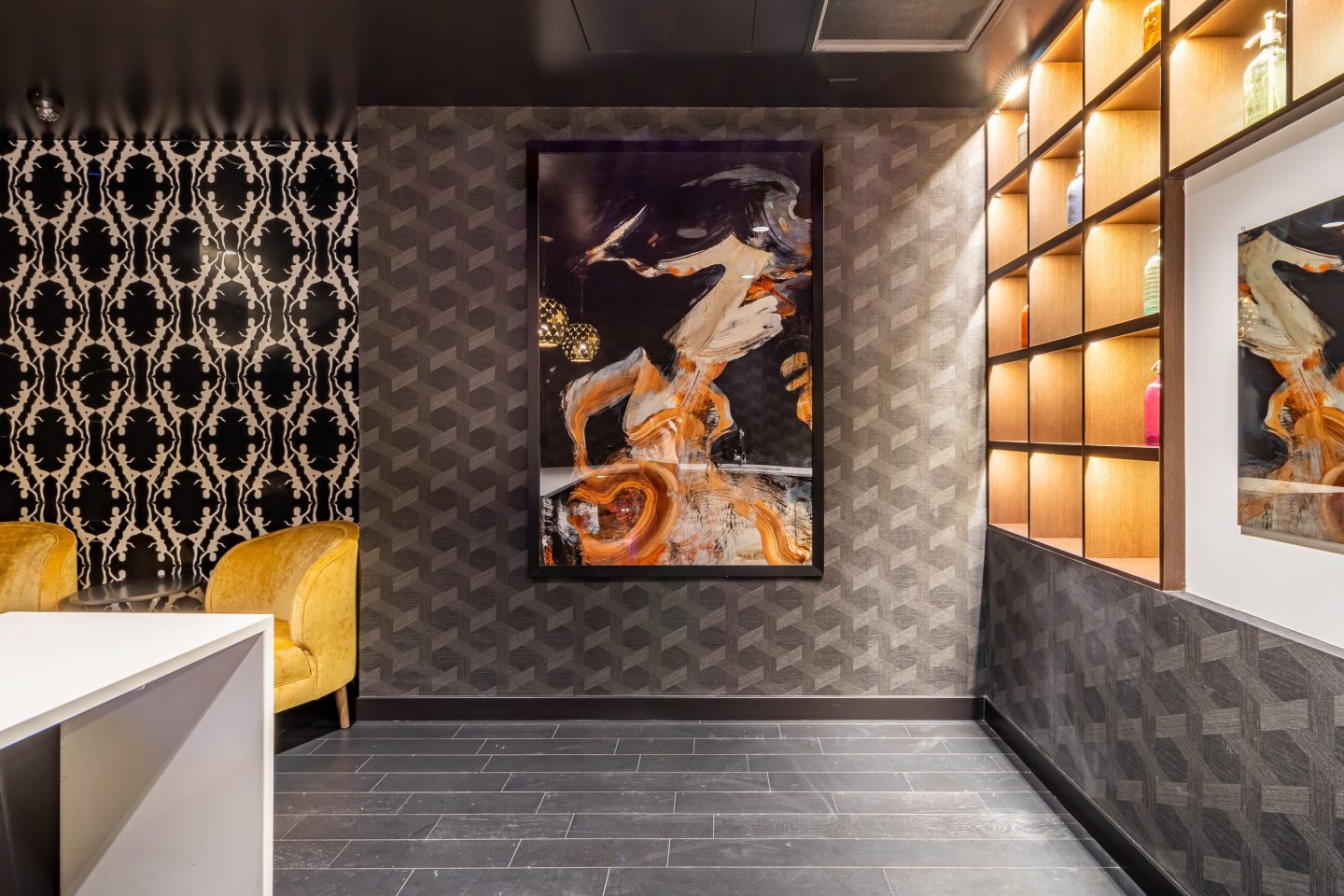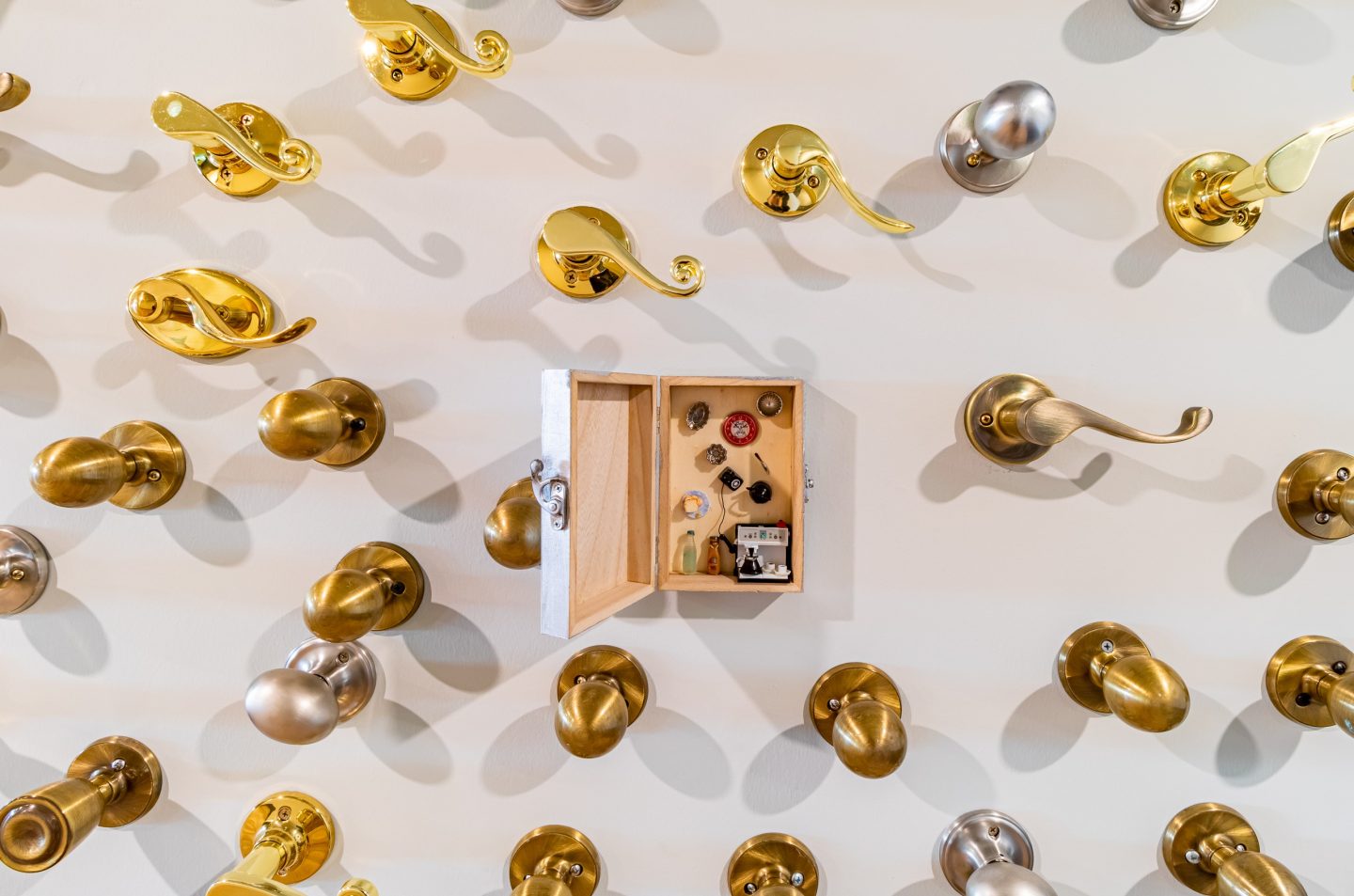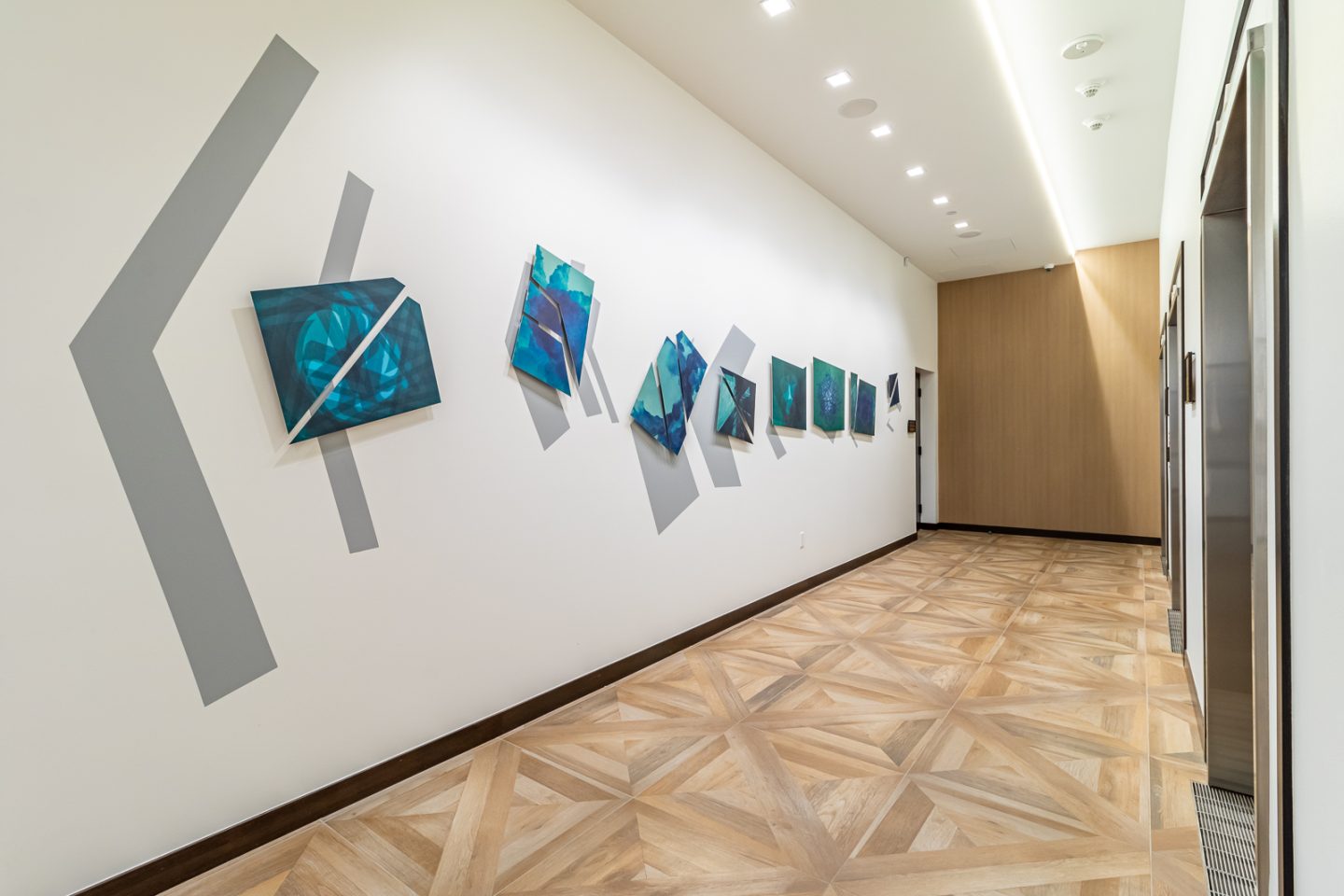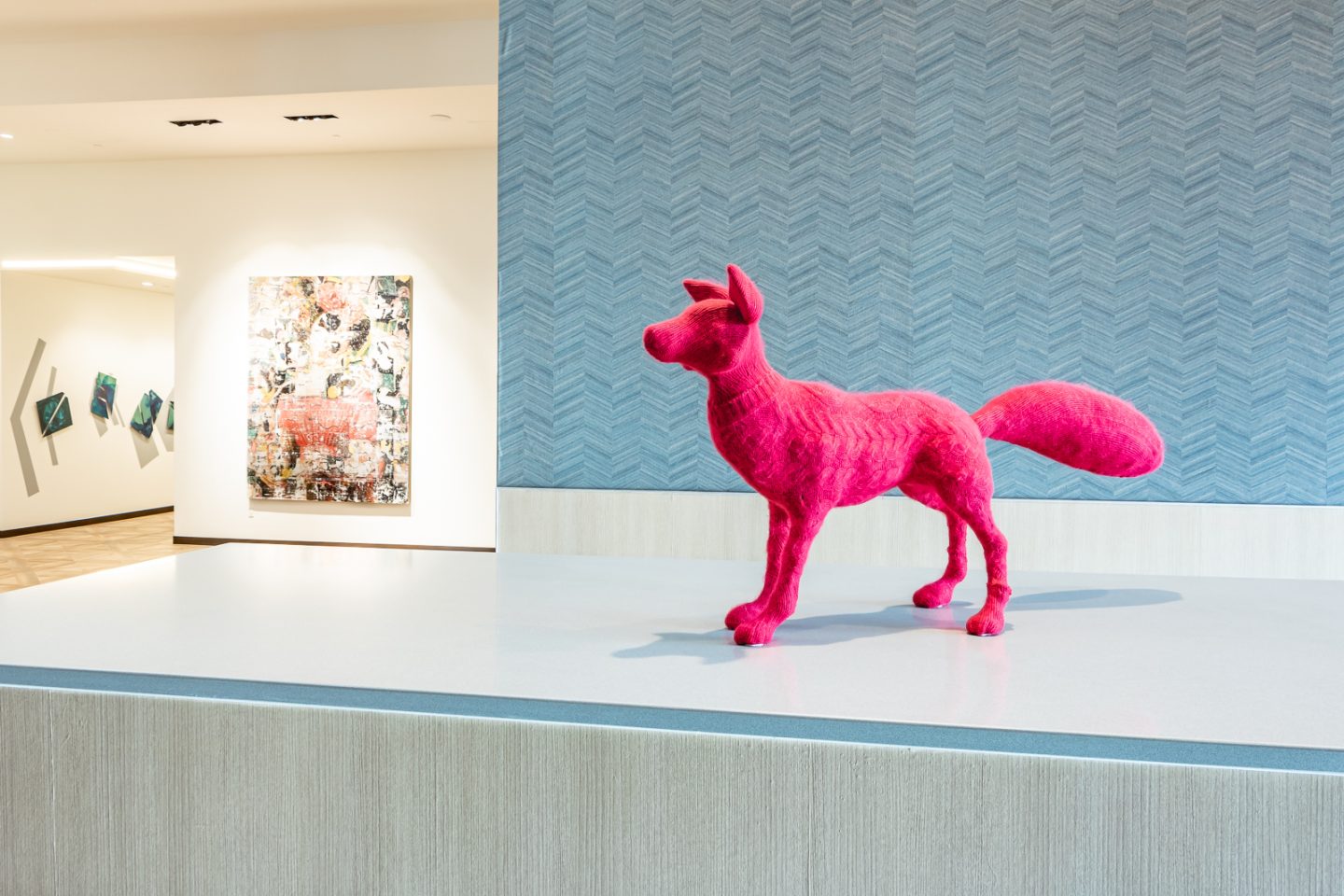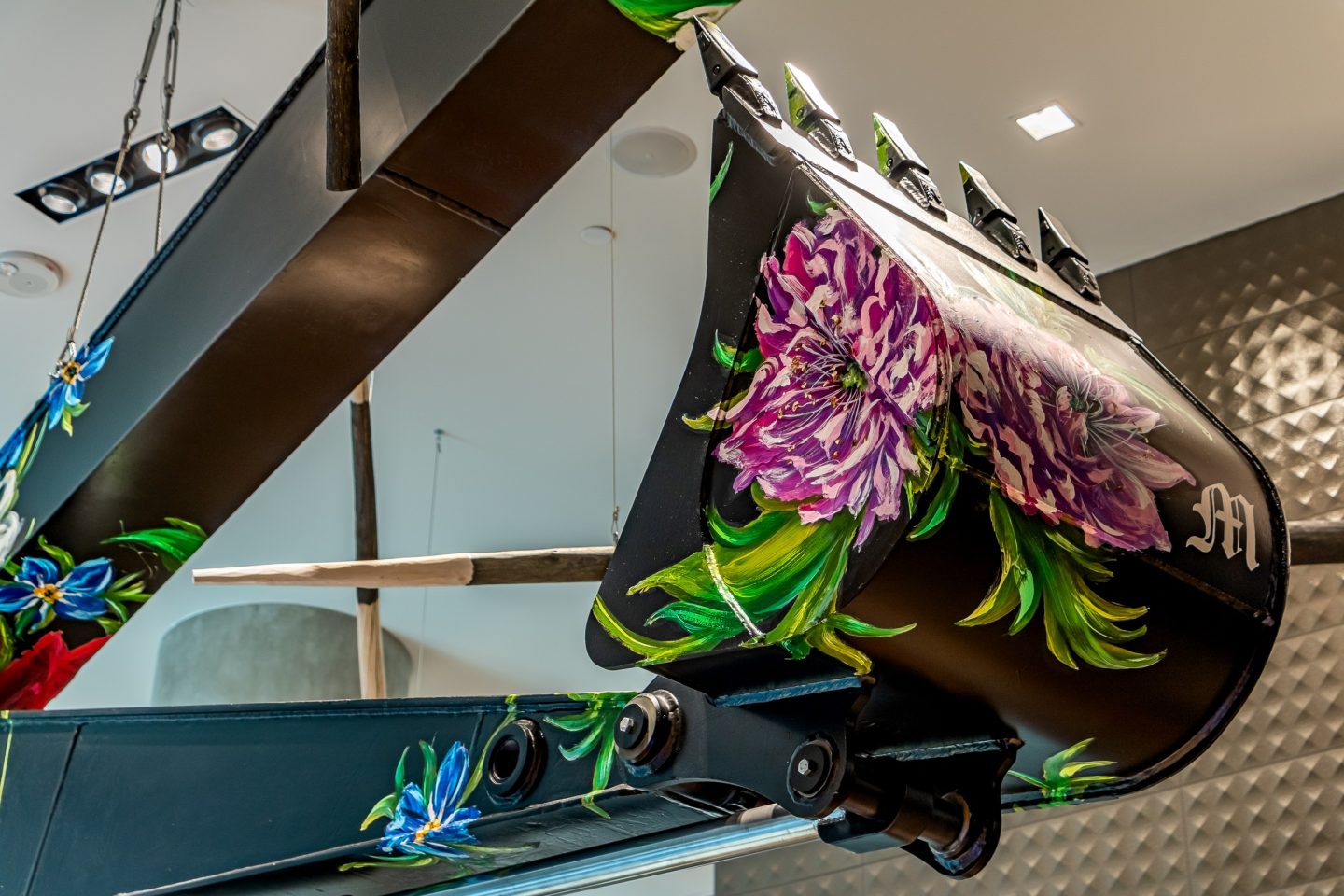 Citizen Apartments
Denver, Colorado
Highlights:
Our team curated artwork for all public amenity spaces, including the lobby, speakeasy, mailroom, club room, corridors, dog wash, elevator landings, parking garage, and rooftop.

Eric Dallimore's massive lobby installation required nearly three years of collaboration with the architecture and engineering teams to ensure both structural integrity to hold its weight and proper lighting to showcase the intricate painting detail.

Rachel Denny's small fiber sculpture of a fox in a cable knit sweater serves as the property mascot, greeting residents in the mailroom.

All but two of the artists featured in the collection are from Colorado.

7 of the 11 original artworks were made by underrepresented artists,
Show more
The Story
The art collection at Citizen Apartments by Quarterra reflects the duality of grit and sophistication that is notable of Denver's Golden Triangle, an arts-centric, 45-block creative district where historic Denver collides with modernity. Our team curated high energy works to honor the property's location among landmarks like Civic Center Park and some of the city's beloved museums, including the Denver Art Museum, the Clyfford Still Museum, the Kirkland Museum of Fine and Decorative Art, and more. Combined with modern design and signature amenities, the artwork at Citizen lives up to the building's name, intriguing anyone to seek residence at this premier new multifamily property.
Spanning 18 floors, the art collection elevates the amenity-rich building and positions each art installation as an amenity in itself. Highlights include Eric Dallimore's 17-foot-long by 9-foot-tall excavator arm that hangs defiantly from the lobby ceiling, adorned in local flora and fauna painted by muralist bunny M. Surrounding the iconic installation are Dallimore's sculptural porcupine quills made of the sustainable Colorado beetle wood, adding another layer of playfulness to the piece. 
Moving through the building, residents can experience local artist Peter Yumi's 9-foot-tall photo transfer artwork, placed alongside Sabin Aell's aluminum installation at the elevator landing. And don't forget about the speakeasy. NINE dot ARTS curators put their creativity to the test to disguise this hidden amenity with hundreds of unique door knobs, placed in a mesmerizing pattern along the exterior wall. The door knob installation includes several "treasure boxes" – only one of which holds the fob to the actual speakeasy – while the others are filled with eccentric miniature oddities like tiny playing cards and booze bottles.
And don't forget about the murals! Outside the pool on the 18th floor, a large-scale mural by Magik Studios shows the mountains meeting the sky, creating the perfect backdrop for patio-goers. Meanwhile, two murals by Lio Bumbakini and Juan Usubillaga Oneocho bring both the parking garage and apartment exterior to life.
From the lobby to the rooftop and everything in between, the art collection at Citizen Apartments brings exploration and adventure right into people's homes, distinguishing the property as unlike any other multifamily residence in the Mountain West.
Show more