Go Back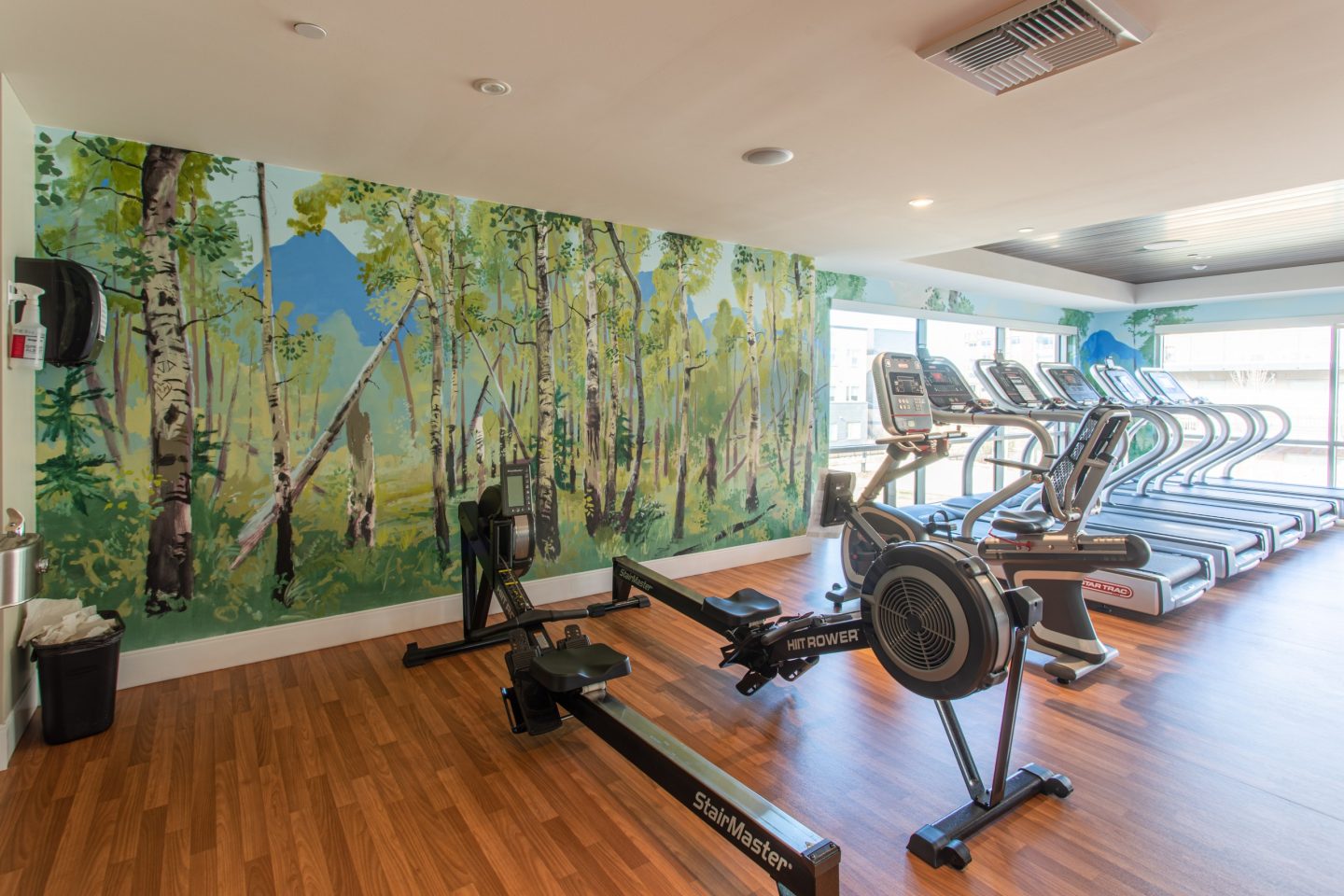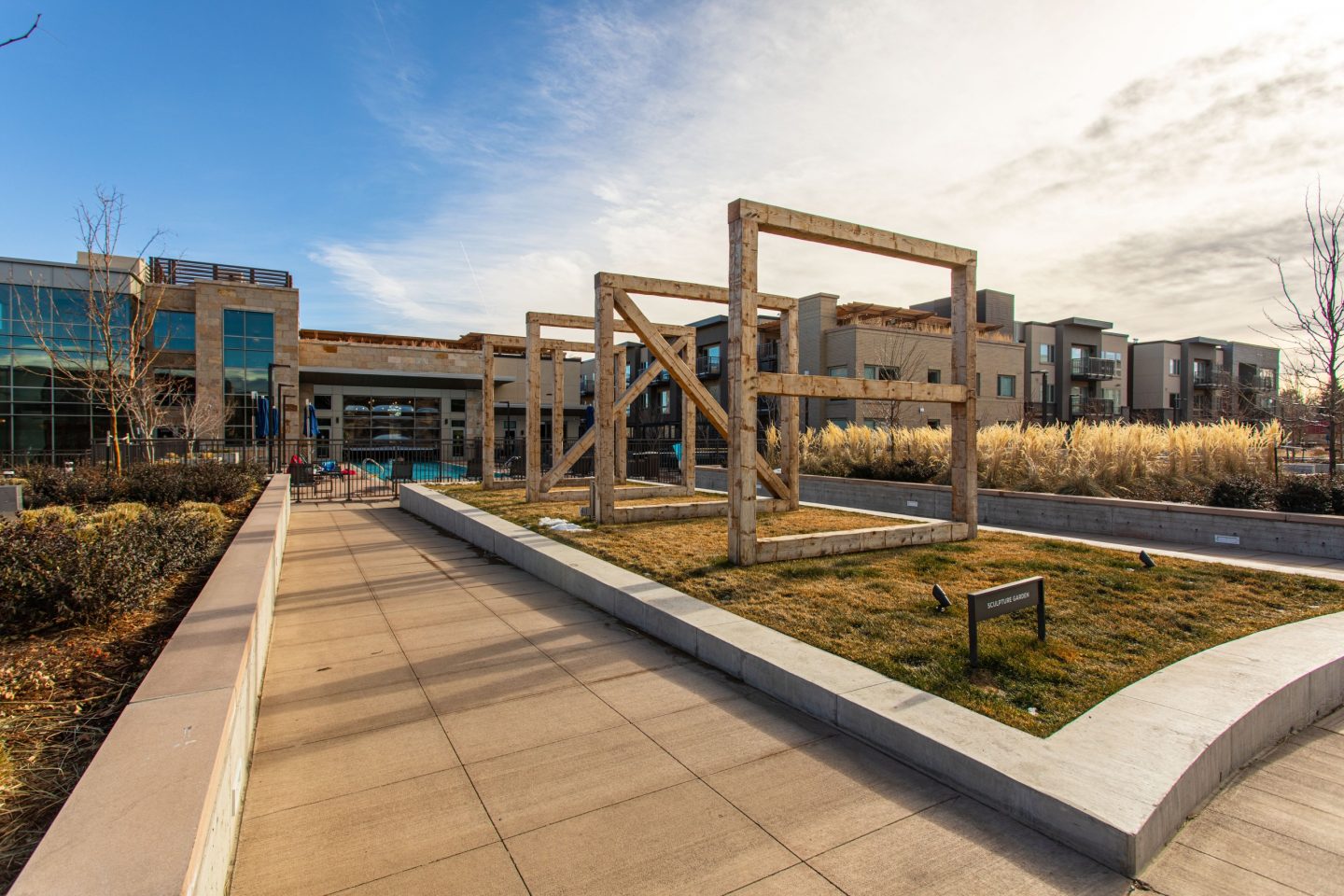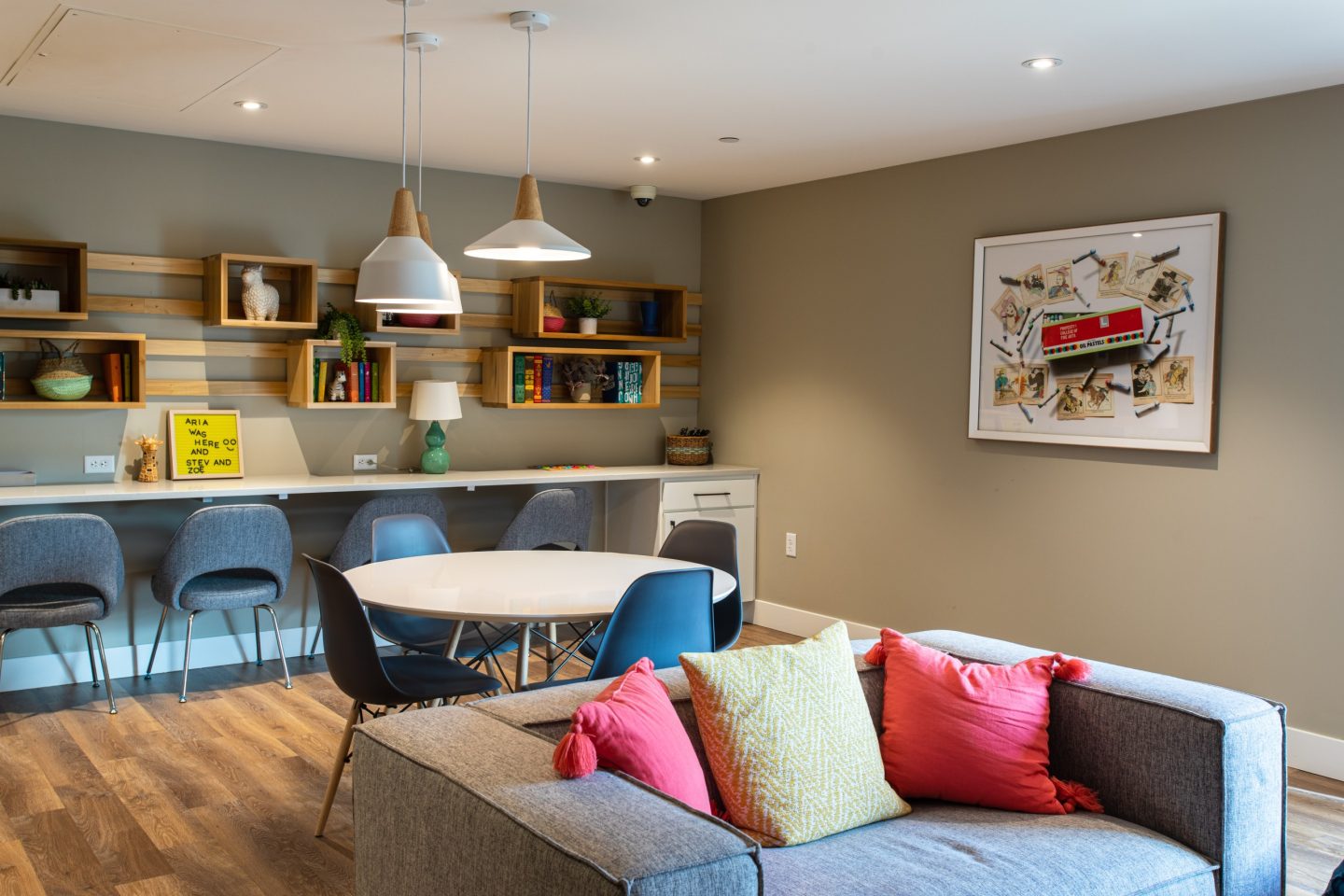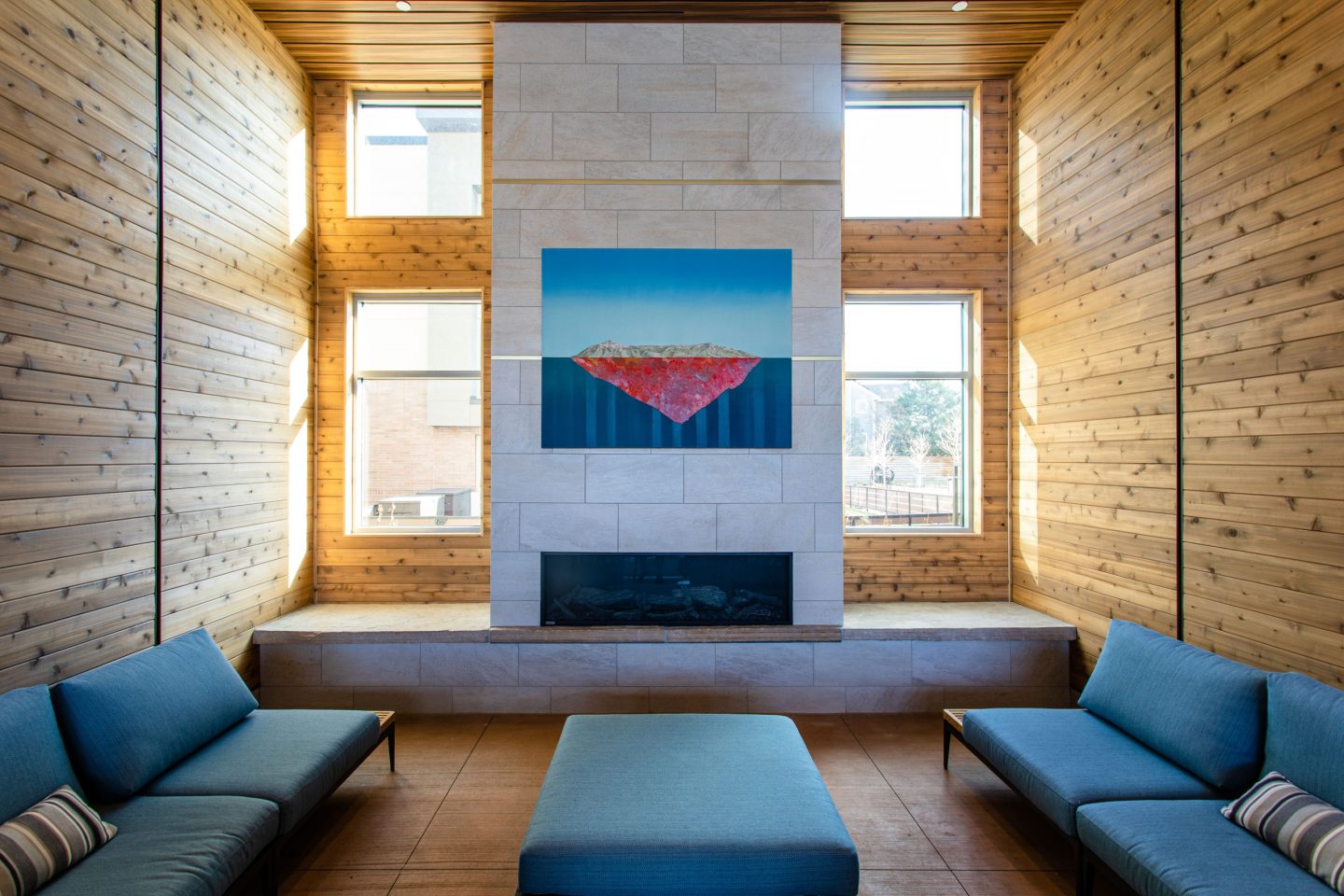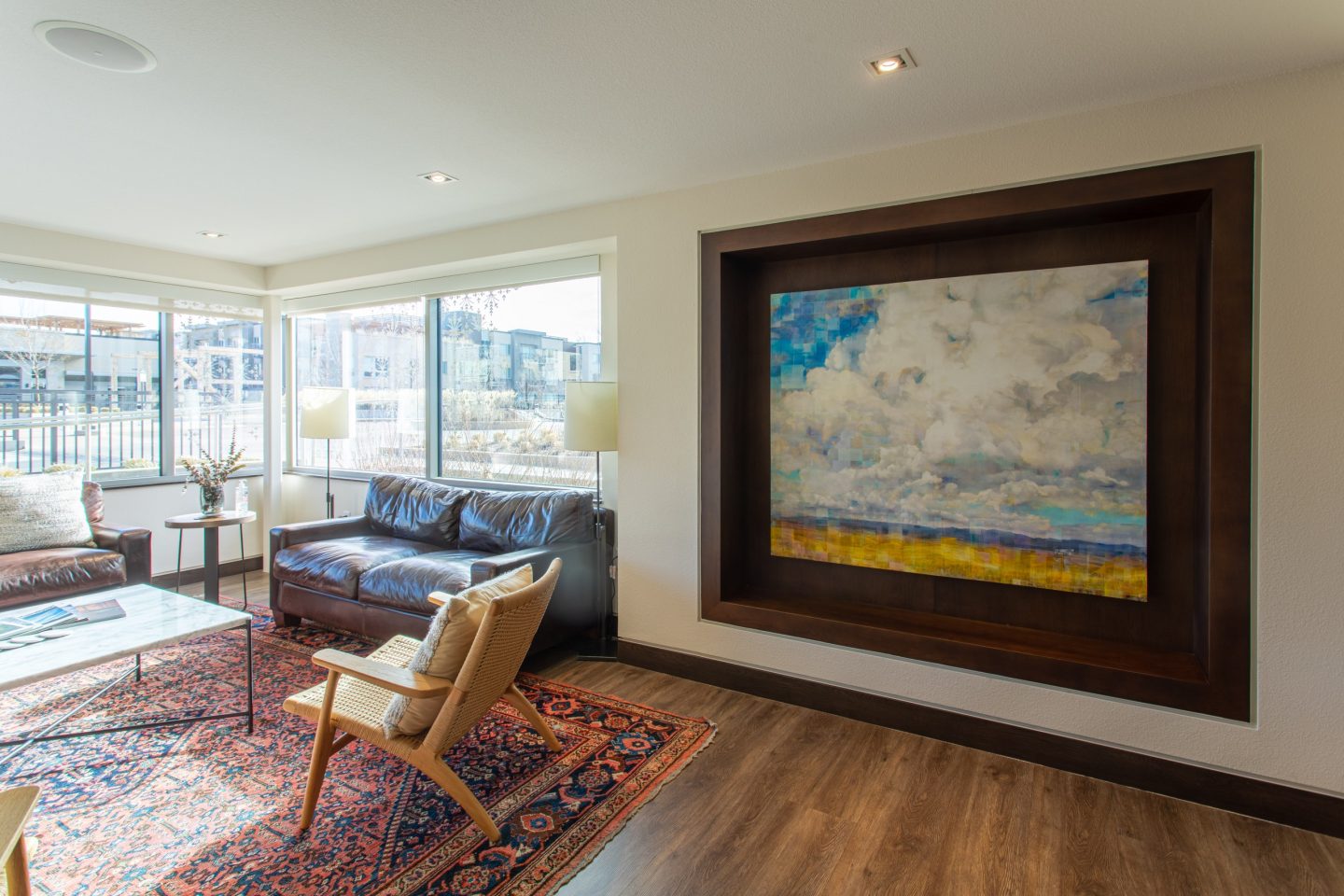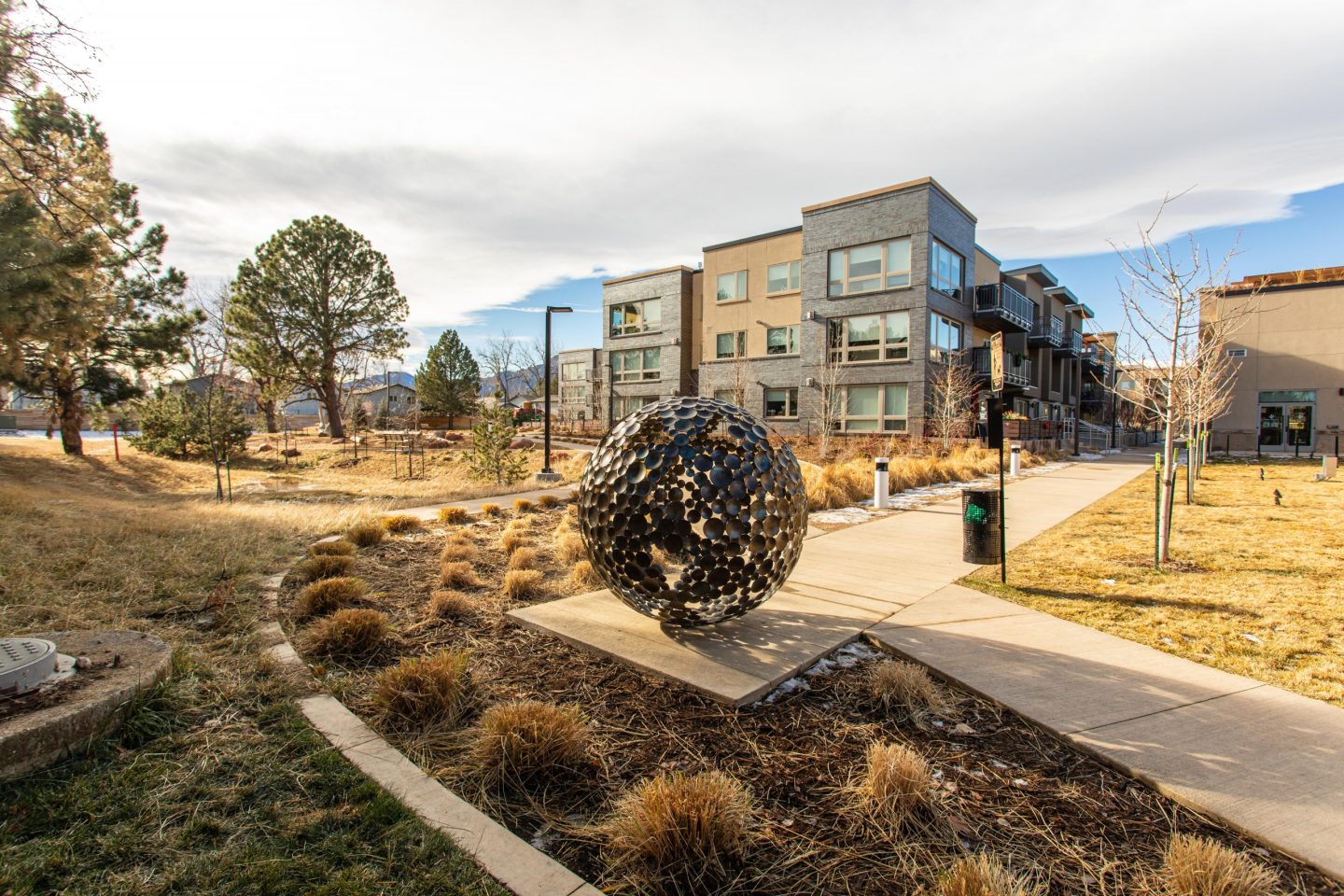 Parc Mosaic
Apartments
Boulder, Colorado
Highlights:
The fitness center is surrounded by an immersive mural of aspen trees, hand-painted by artist Johnny Defeo.

Exterior sculptures by Tyler Aiello and UC Boulder Professor Richard Saxton serve as wayfinding tools, helping the property stand out yet remaining organic to the landscape.
Show more
The Story
Surrounded by breathtaking views of the foothills, Parc Mosaic is a multifamily complex that offers a natural yet new experience for its residents. Nature-inspired artworks span the corridors and public spaces of three buildings, paying tribute to the surrounding landscape while elevating the feeling of "home" for residents.
Our team curated an art collection that was "built for Boulder," with the aim of bringing the outdoors in. Made almost exclusively by Colorado artists, the artwork is rich and raw, organic and refined – a fitting backdrop for the residents' active and ultramodern lifestyles. Exterior sculptures made of natural materials like wood and metal provide interesting sightlines for residents, meanwhile supporting wayfinding and enhancing the complex's exterior. Meanwhile, commissioned paintings, interior photography, and installation-based works give the property a contemporary sophistication that complements its reputation as a progressive and sustainable sanctuary.
Show more