Go Back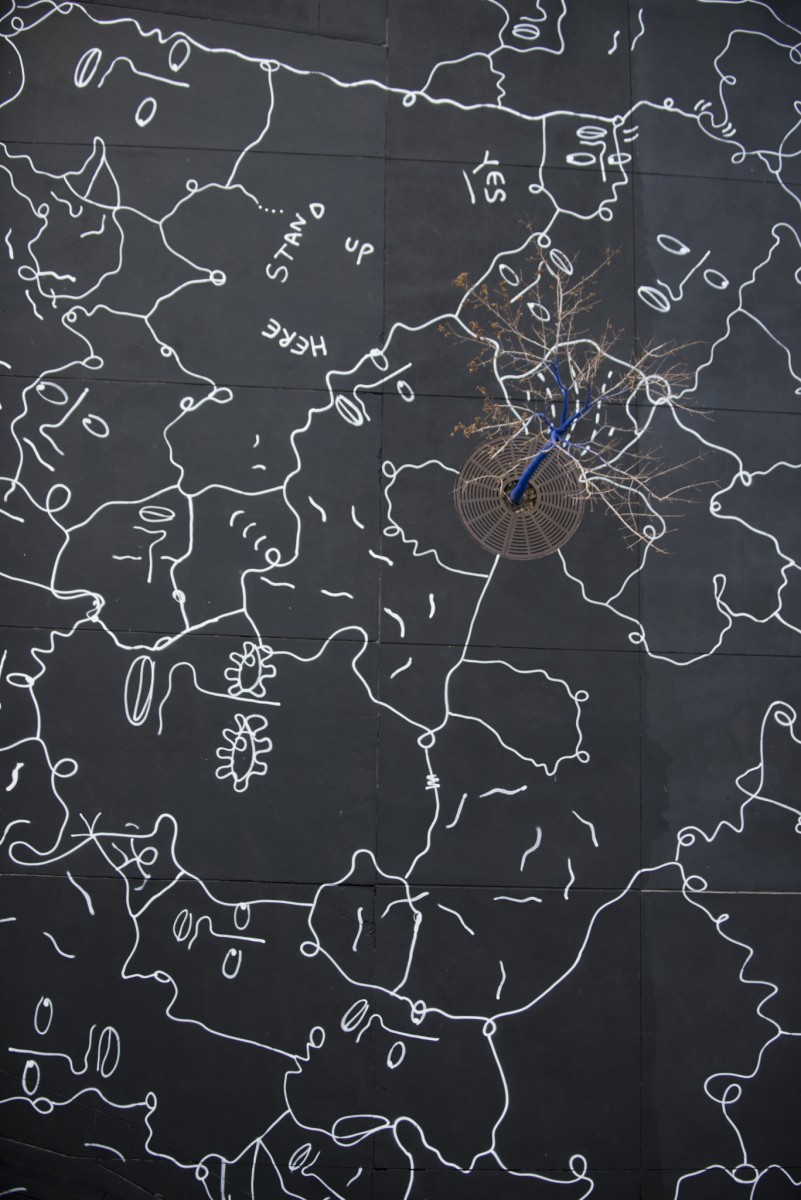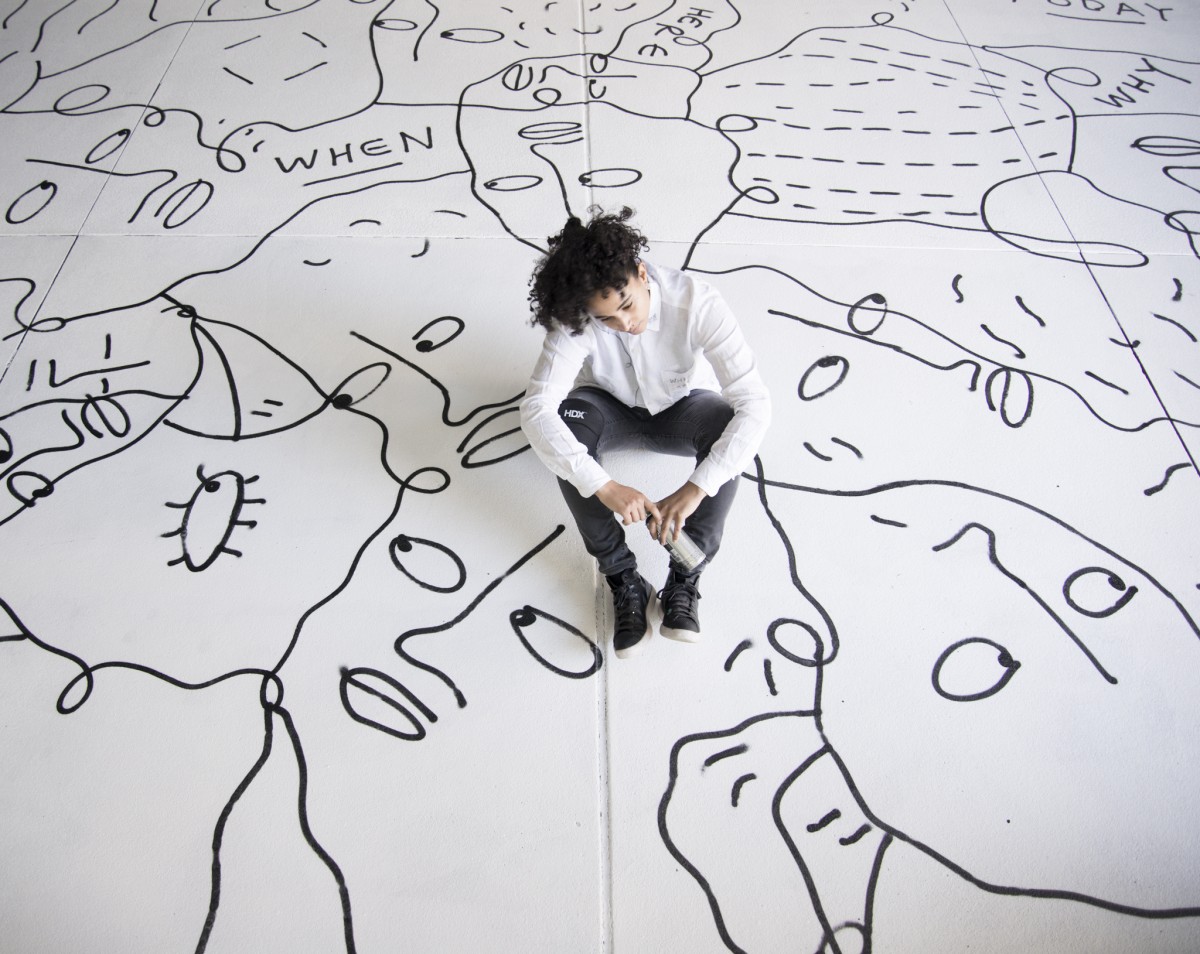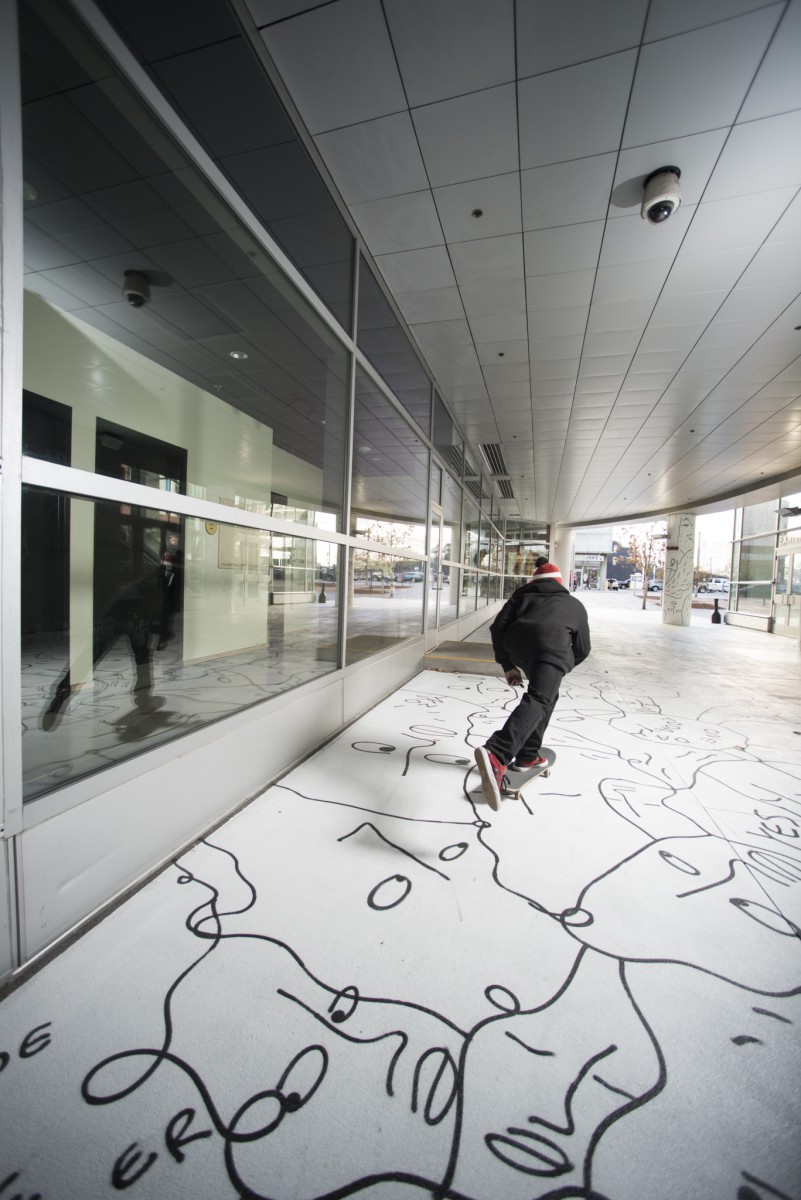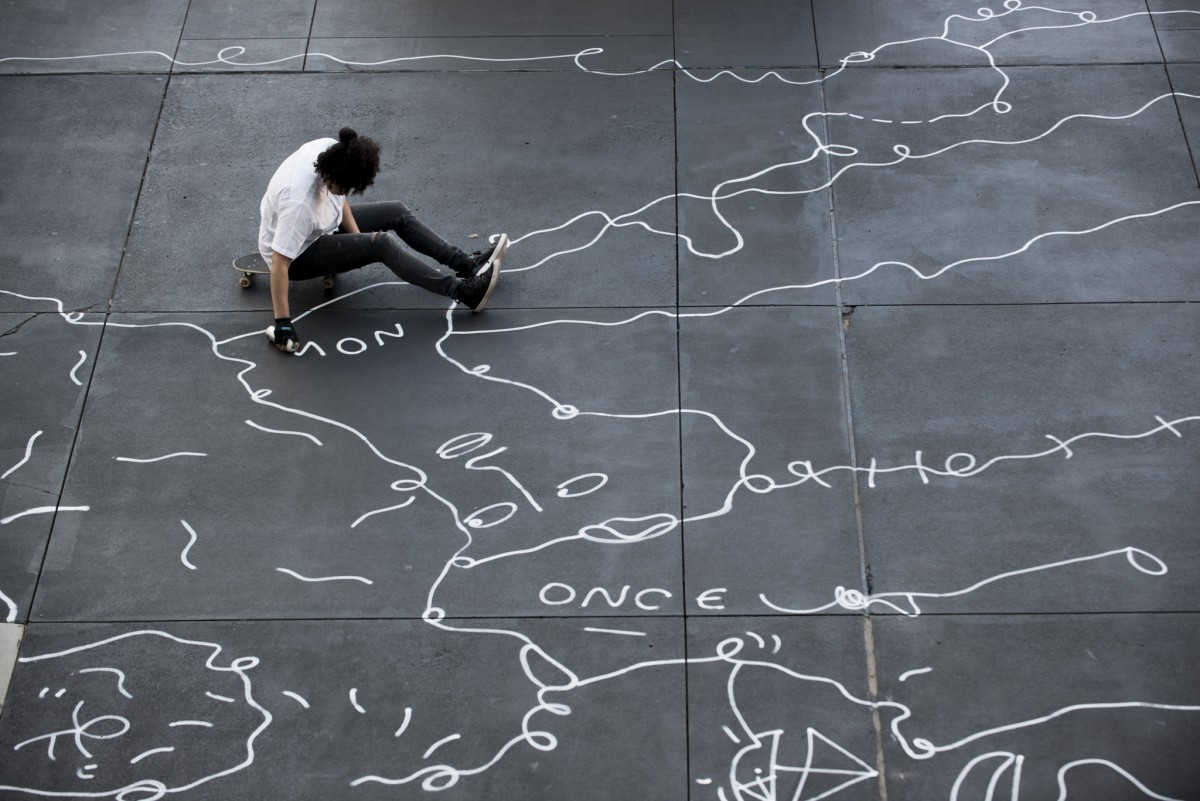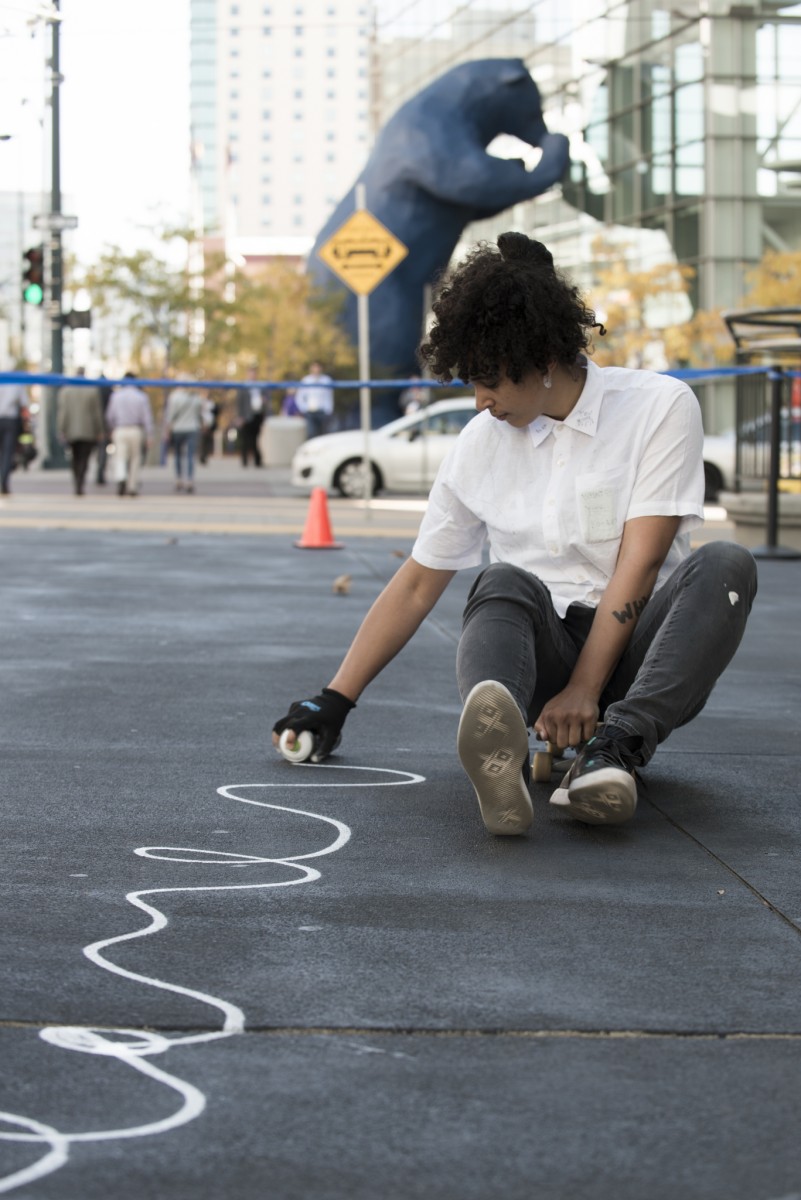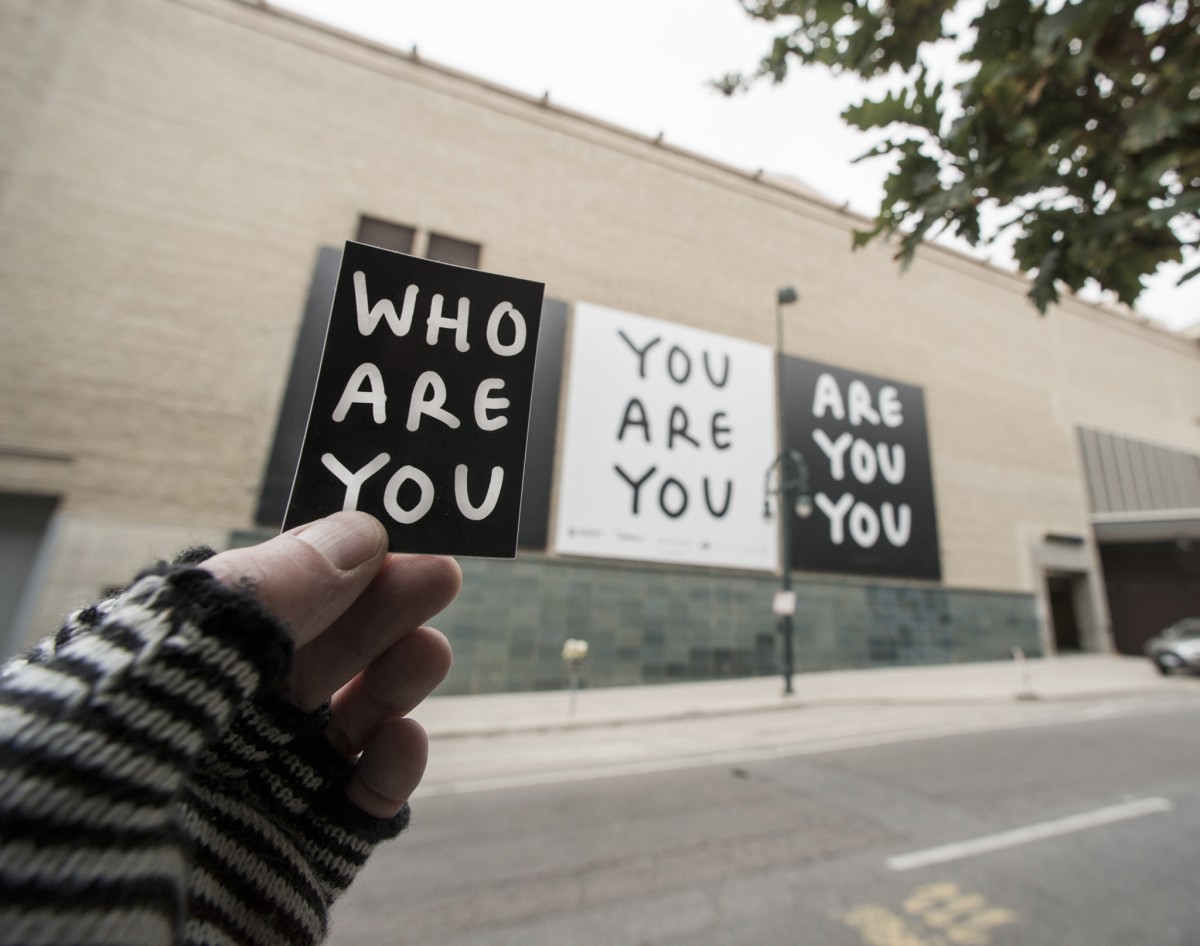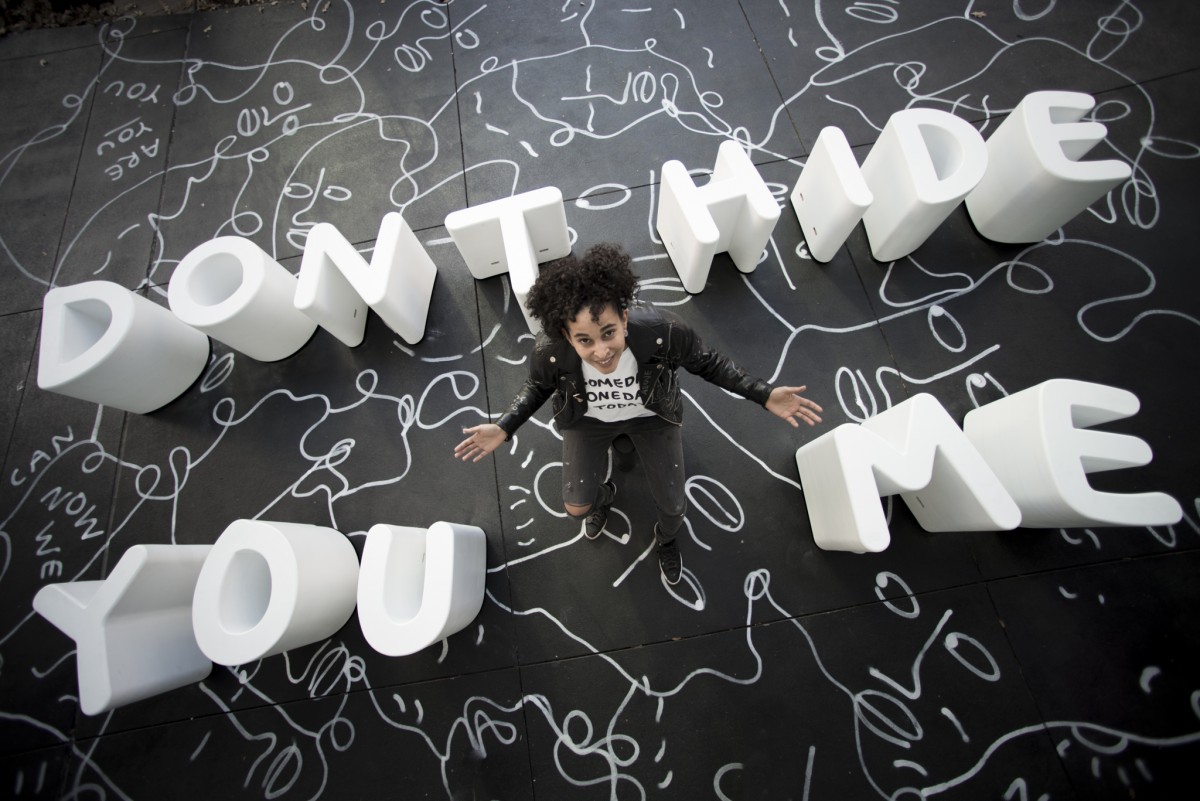 Shantell Martin
Installation
Denver, Colorado
Industry
Community Art Plans
Public Art
Highlights:
Outdoor, public installation covering 2,500 square feet of sidewalk

Four days of outdoor painting allowed the process to serve as performance art

Sidewalk installation extends to three billboards and one original sculptural bench

Establishes the Denver Theatre District as innovative and experimental

The second installation of our Terra Firma initiative
Show more
The Story
In October 2017, internationally renowned artist Shantell Martin created a giant black-and-white, stream of consciousness drawing on the sidewalks of the Denver Theatre District that covers an area on 14th Street from Stout to Champa including the entire outdoor plaza of the Colorado Convention Center. Part of the Terra Firma series curated by NINE dot ARTS to enliven a 16-block area of downtown Denver through interactive, immersive and experimental art and culture events, the installation will remain on view for two to three years. In addition to the ground drawing, Martin designed a sculptural bench that says "DON'T HIDE + YOU ME" installed near the Light Rail stop at 14th and Stout. Martin's iconic style and inventive visual language of characters, figures and phrases immerse pedestrians in a complex yet meandering world of exploration, introspection, and conversation. The installation serves not only as Martin's largest and most public-facing installation to date but also the first on the ground. Created over a four-day period, Martin's work bridged performance art as she scooted across the sidewalk at times on a skateboard while drawing with spray paint. As the second installation of the Terra Firma initiative, Martin's installation solidifies the Denver Theatre District's position as one of the most innovative arts districts in the region.
Show more