Go Back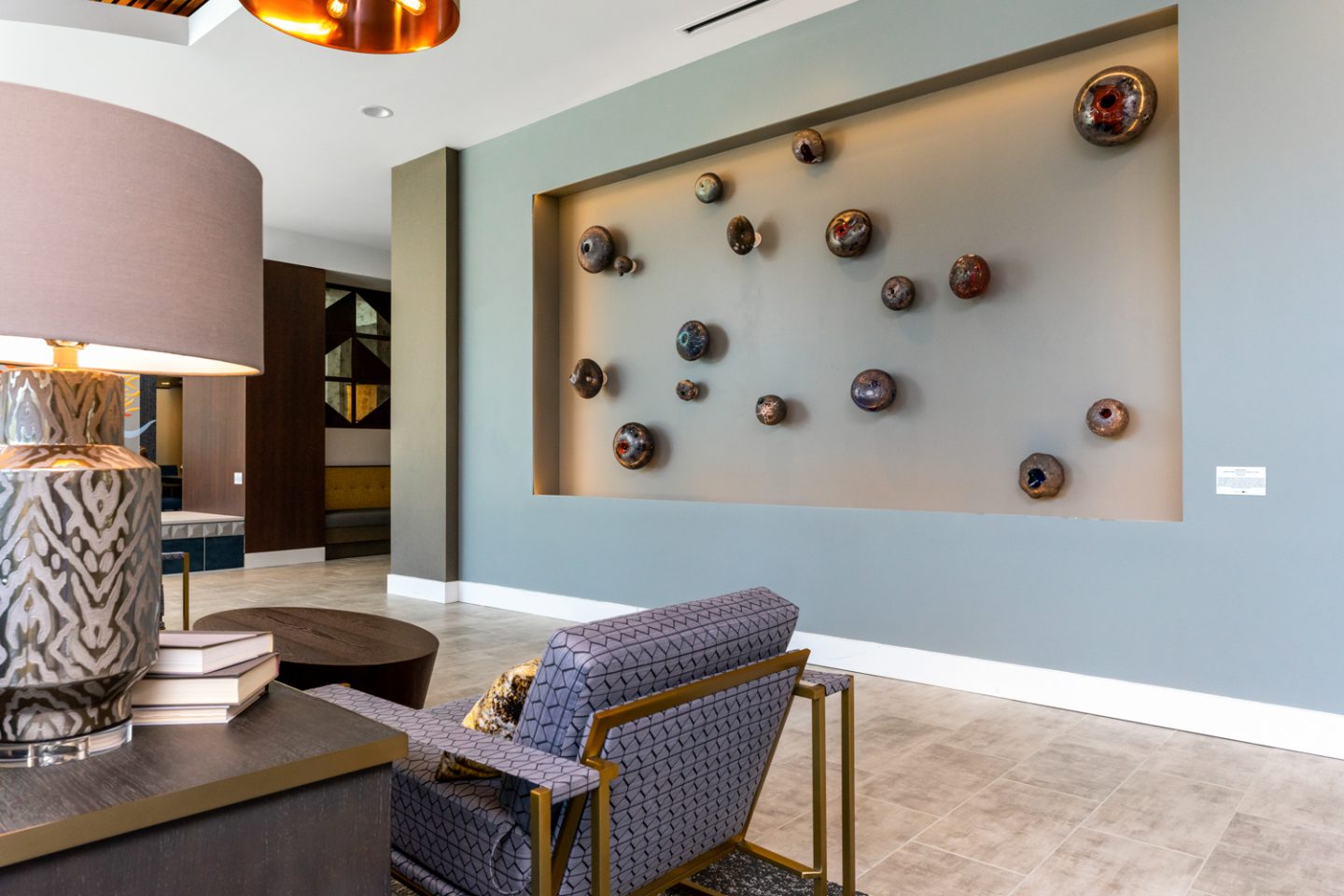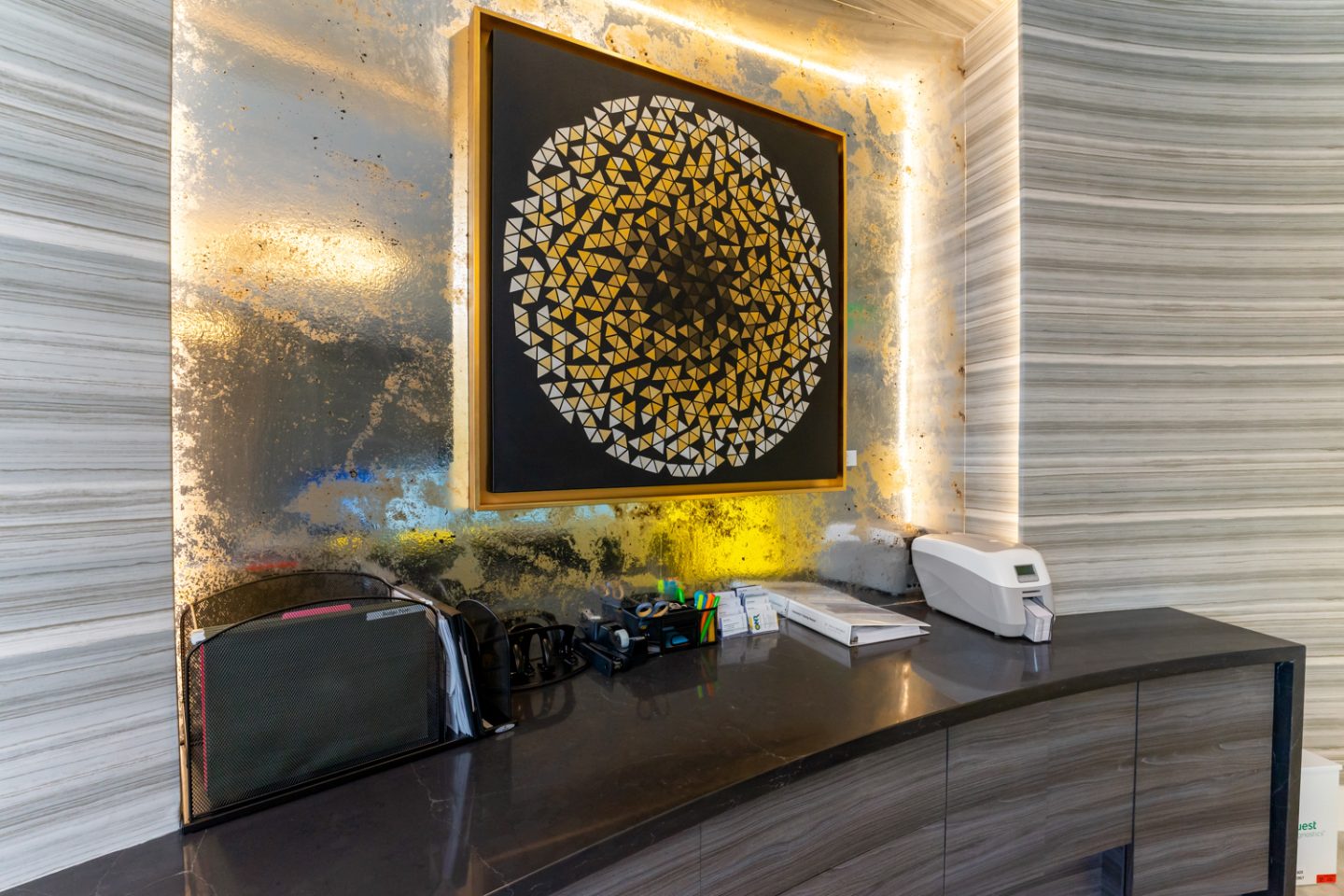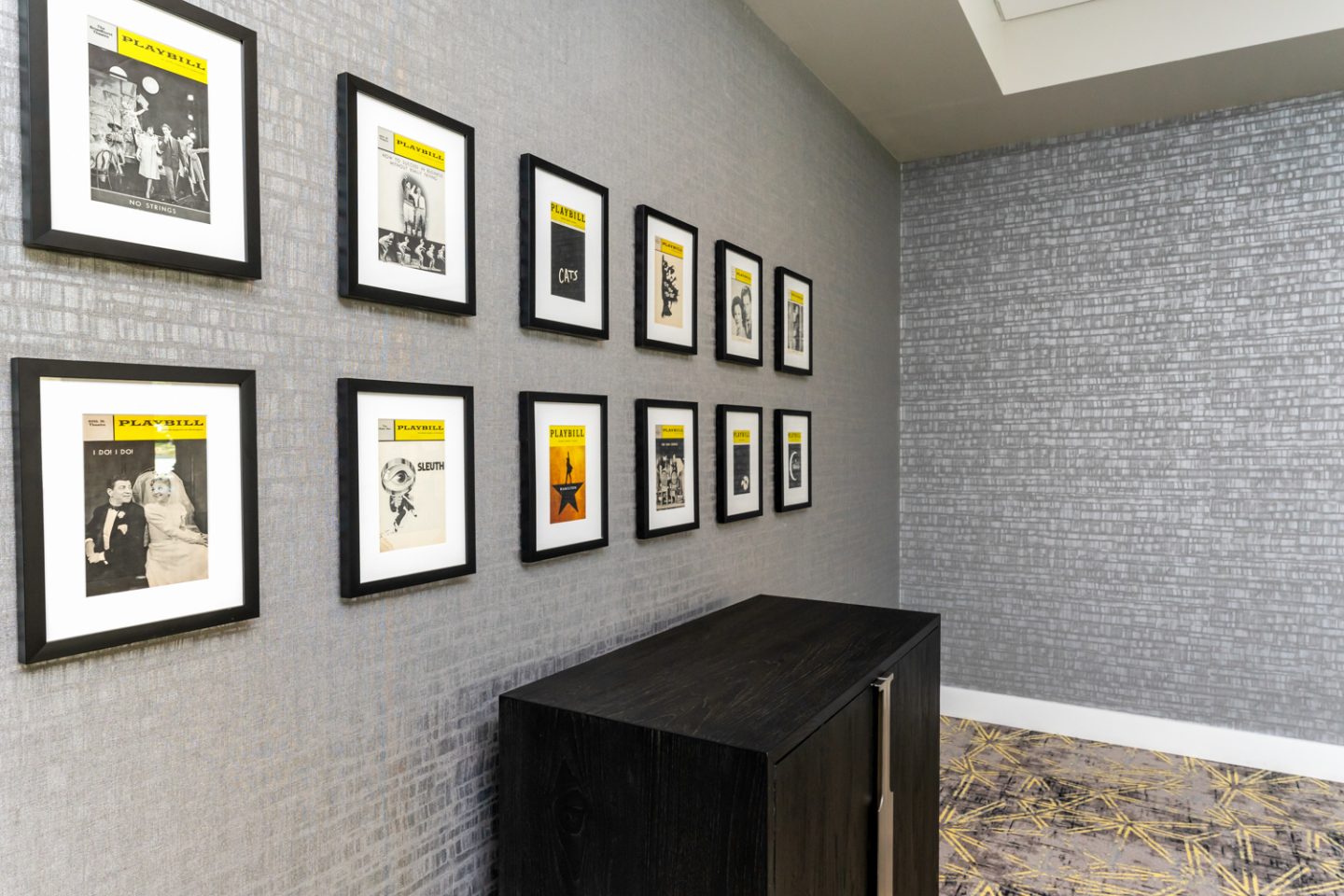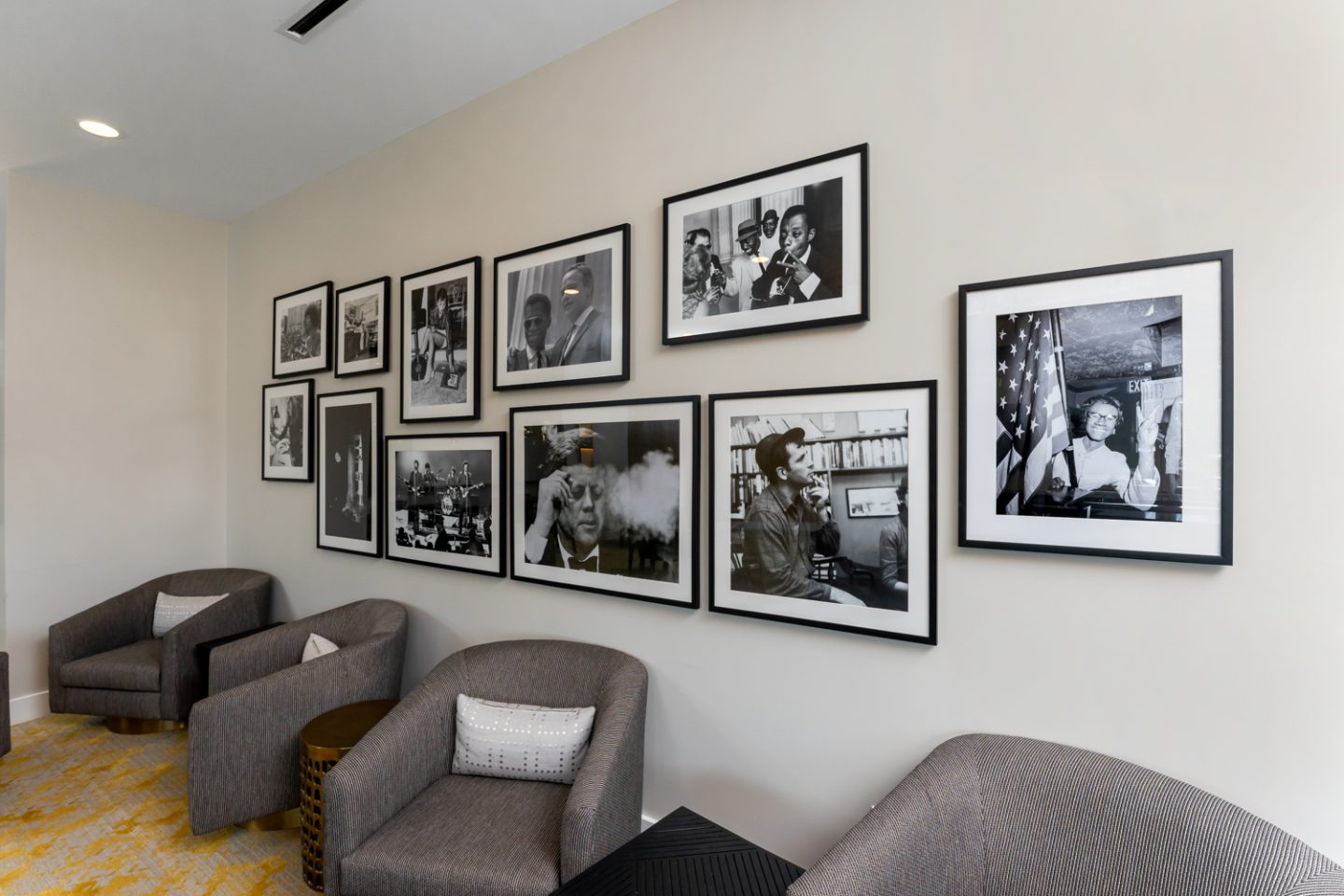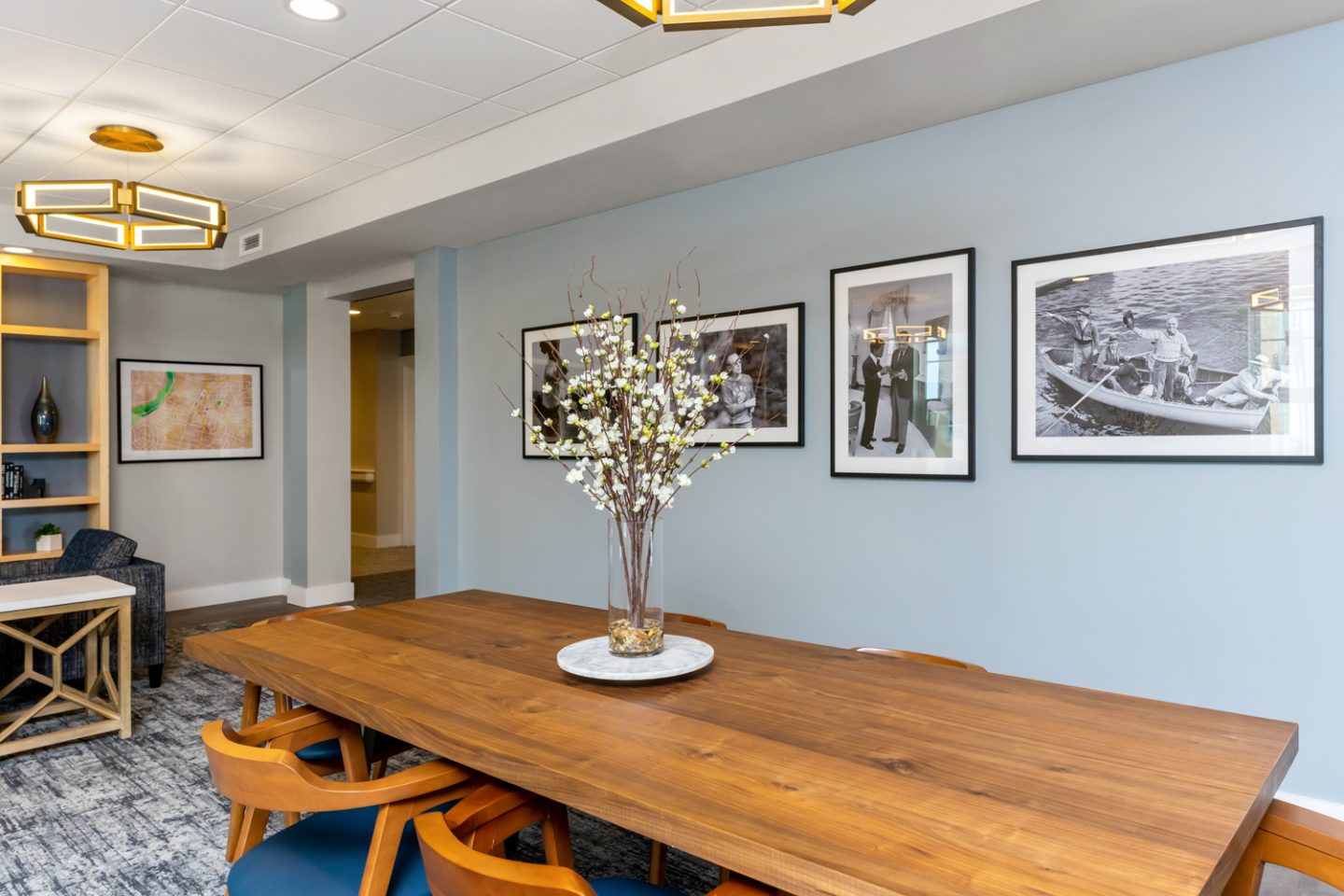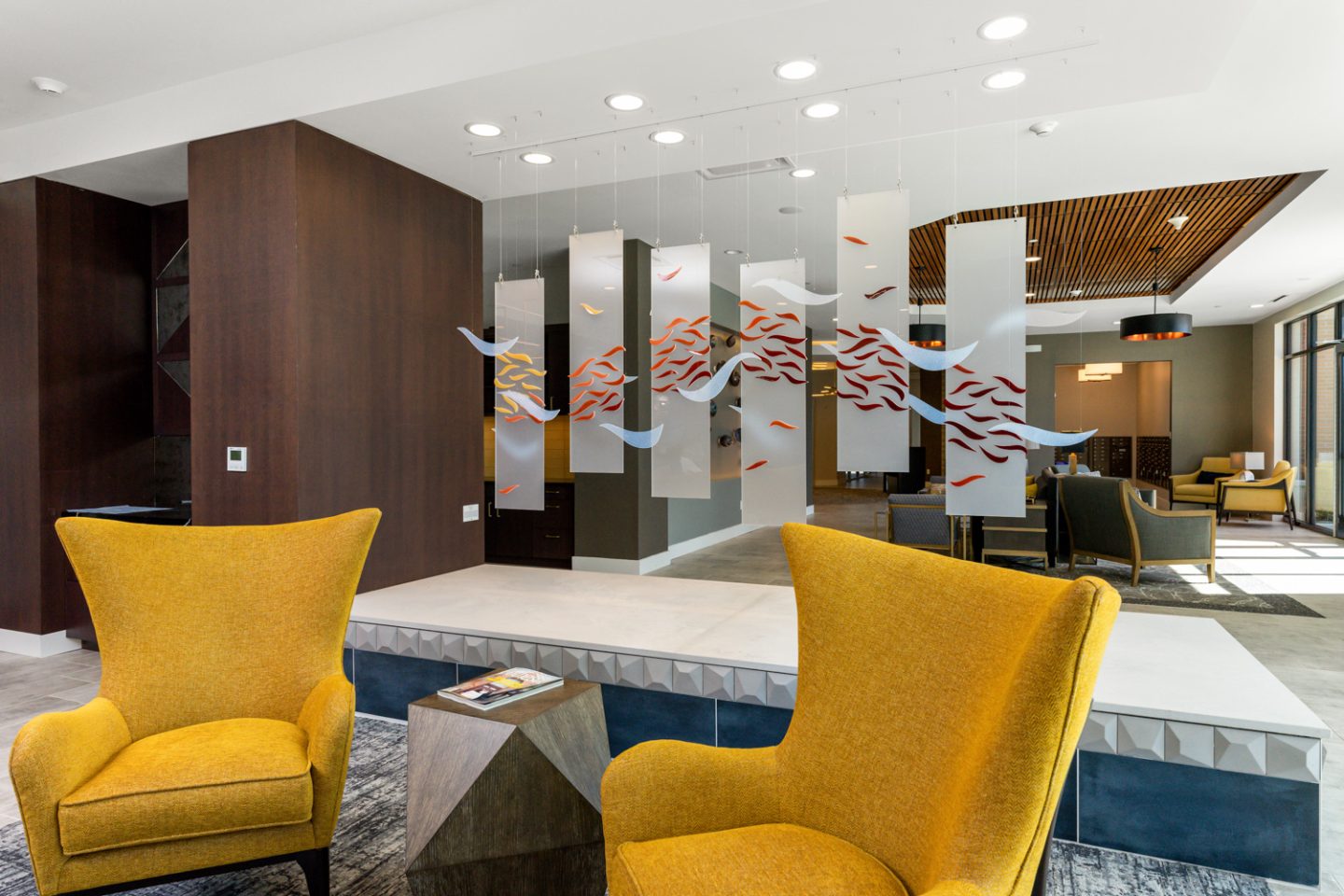 Modena Reserve
Retirement Community
Kensington, Maryland
Highlights:
The sophisticated art collection spans five floors, with a focus on local and regional artists.

Commissioned artworks by Steven Durrow, Denise Bohart Brown, and Alex Odnoralov were completed in just eight weeks to meet the property's opening date.

Steven Durrow installed his 16-piece glass installation himself, working on-site to ensure the artwork complied with ADA policies.

A platform originally designated for a fireplace became the "stage" for Denise Bohart Brown's unique hanging installation, "Rising."
Press/Media
Winner of CCRC/LPC Lite Architecture and Design Award Senior Housing News

Kensington's biggest development in 40 years: A senior living community WTOP News
Show more
The Story
The art collection at Modena Reserve at Kensington exemplifies the best of senior living: luxury, connection, restoration, and discovery. Through dynamic installations and sophisticated designs, the artwork elevates the retirement community's innovative services, including cooking classes, creative workshops, and social gatherings.
Such amenities promote engagement among both residents and their visitors, and we wanted the art collection to do the same. We curated artworks that would resonate with a range of audiences, from senior residents to visiting families to supporting staff. The artwork serves as a "conversation between generations;" a backdrop for residents to both reflect on moments passed and make new memories in their community. 
Striking, contemporary installations mixed with historic photography and artifacts create a distinct yet comforting sense of place. A gallery wall juxtaposes black and white photos of presidents with portraits of prominent female activists. Framed playbills, Life Magazines, and photographs of old Hollywood celebrities spark conversation and connection. But there's more to reflect on than just the past. 
A glass installation by Steven Durrow pushes the boundaries of traditional senior living artwork, giving residents a museum-quality experience in their own home. Meanwhile, Denise Bohart Brown's hanging installation, "Rising," offers 360-degree viewpoints, encouraging intimate moments of wonder and reflection. Of the installation, Denise shared, "It is human nature to strive, to grow, to be ever moving upward…Moving upward toward the light is a worthy destination."
Altogether, Modena Reserve's art collection sets the stage for sophisticated living, where residents can embrace growth and change with renewed purpose and passion. Merging past, present, and future, the art collection evokes conversations between generations and helps distinguish Modena Reserve as a luxury lifestyle destination. 
Show more