Go Back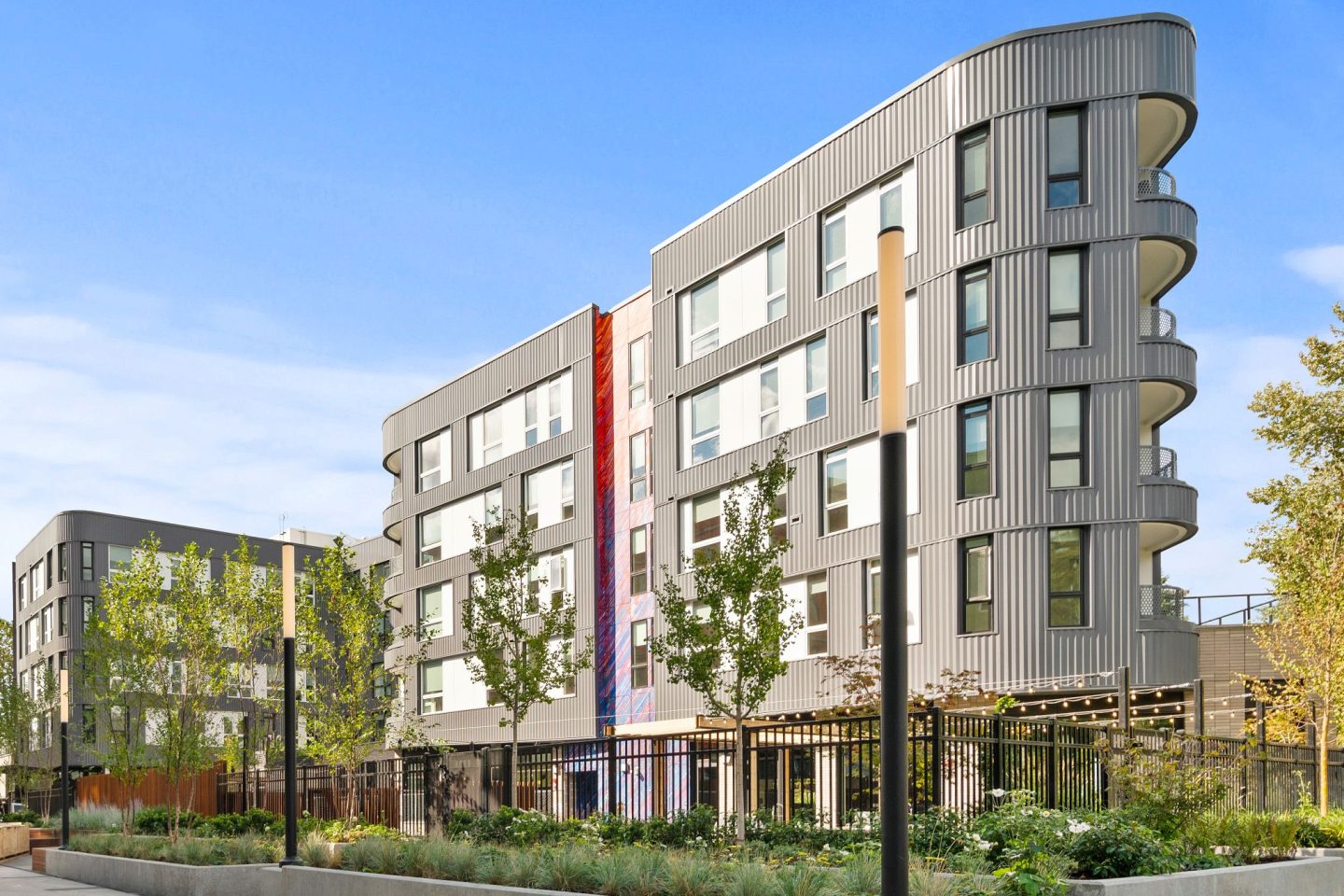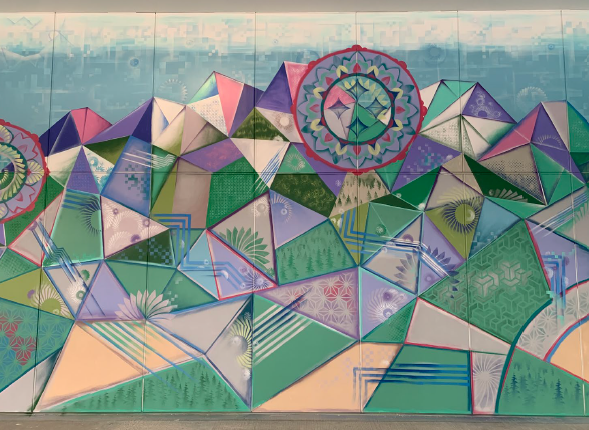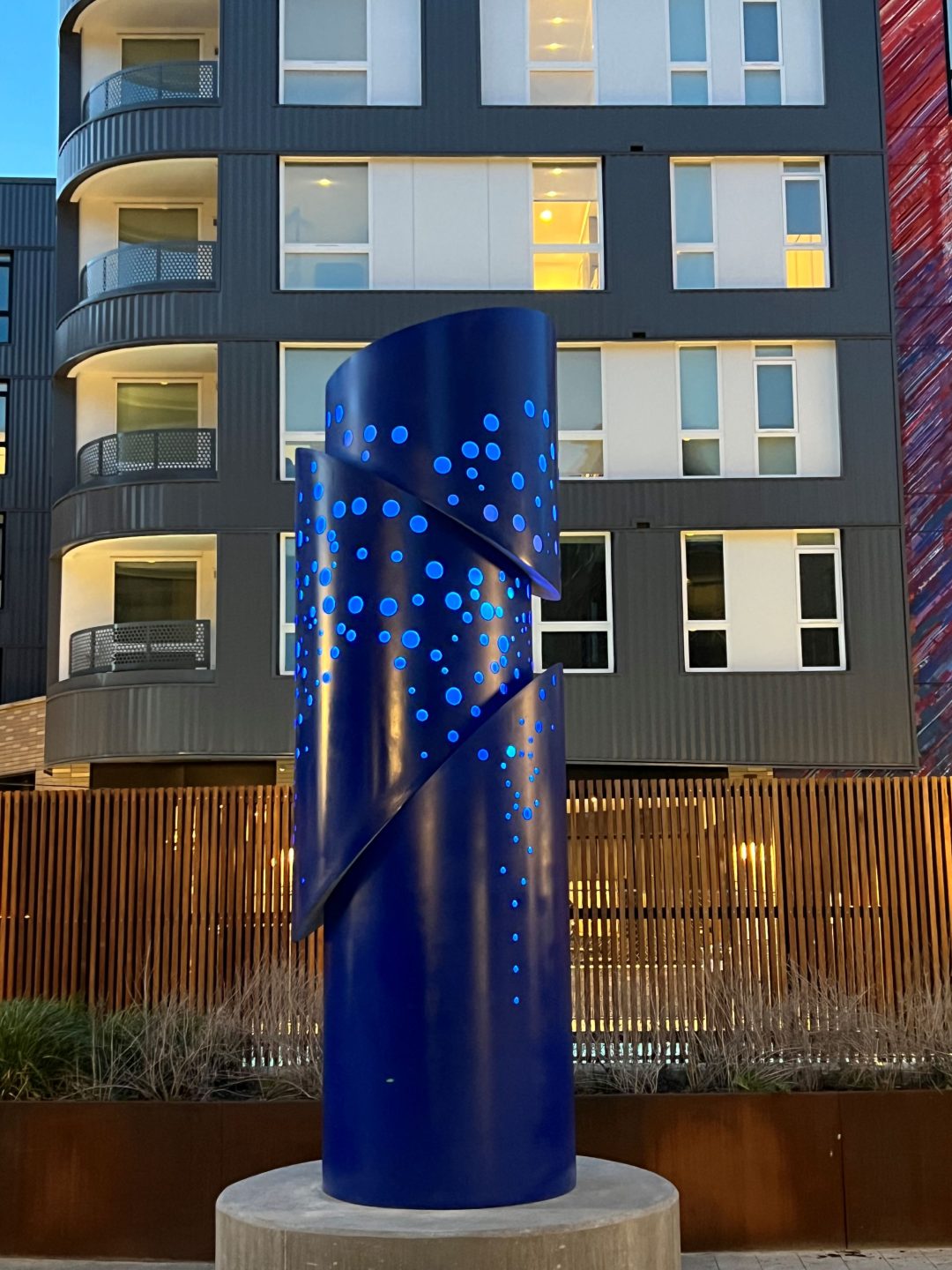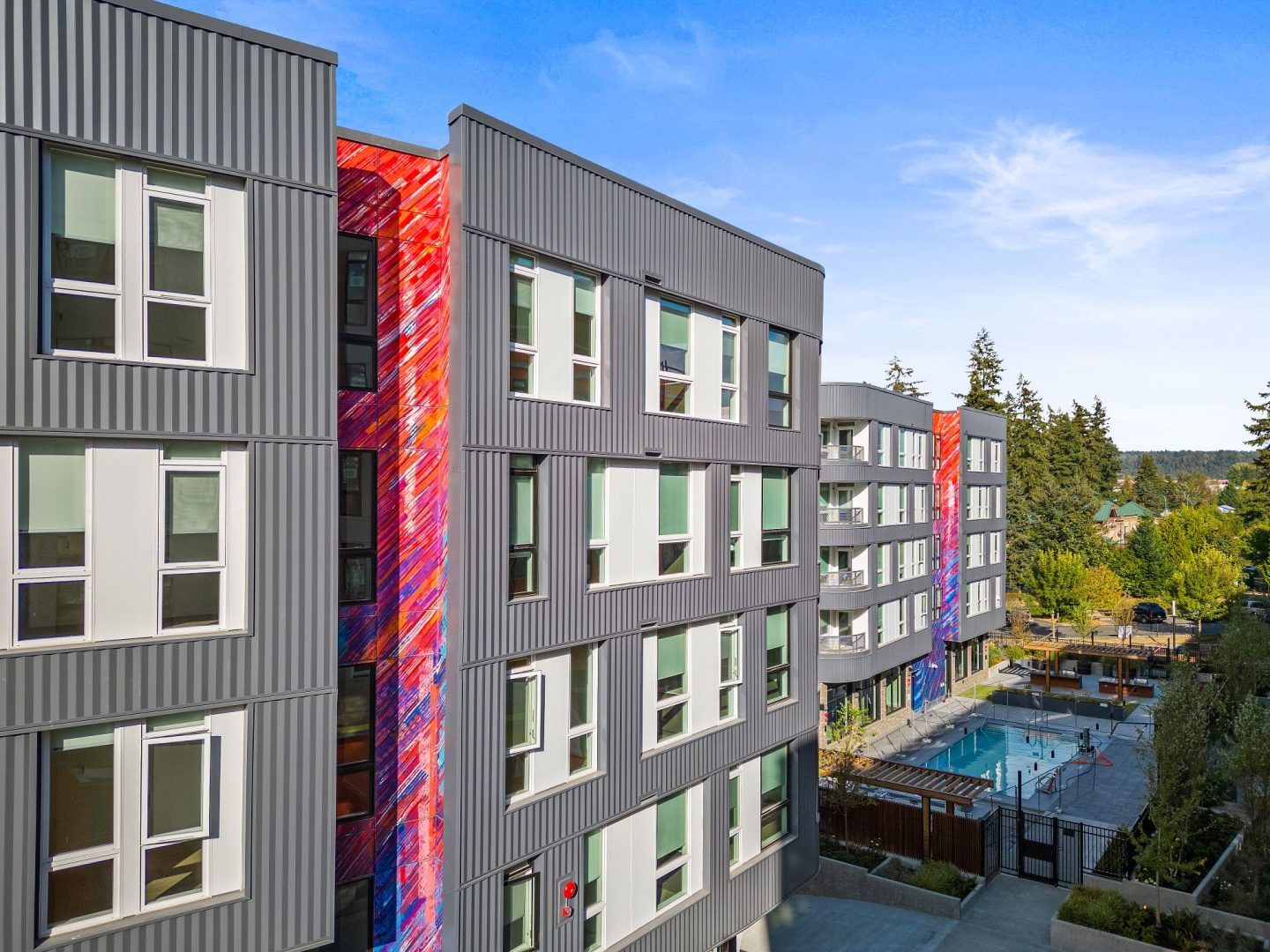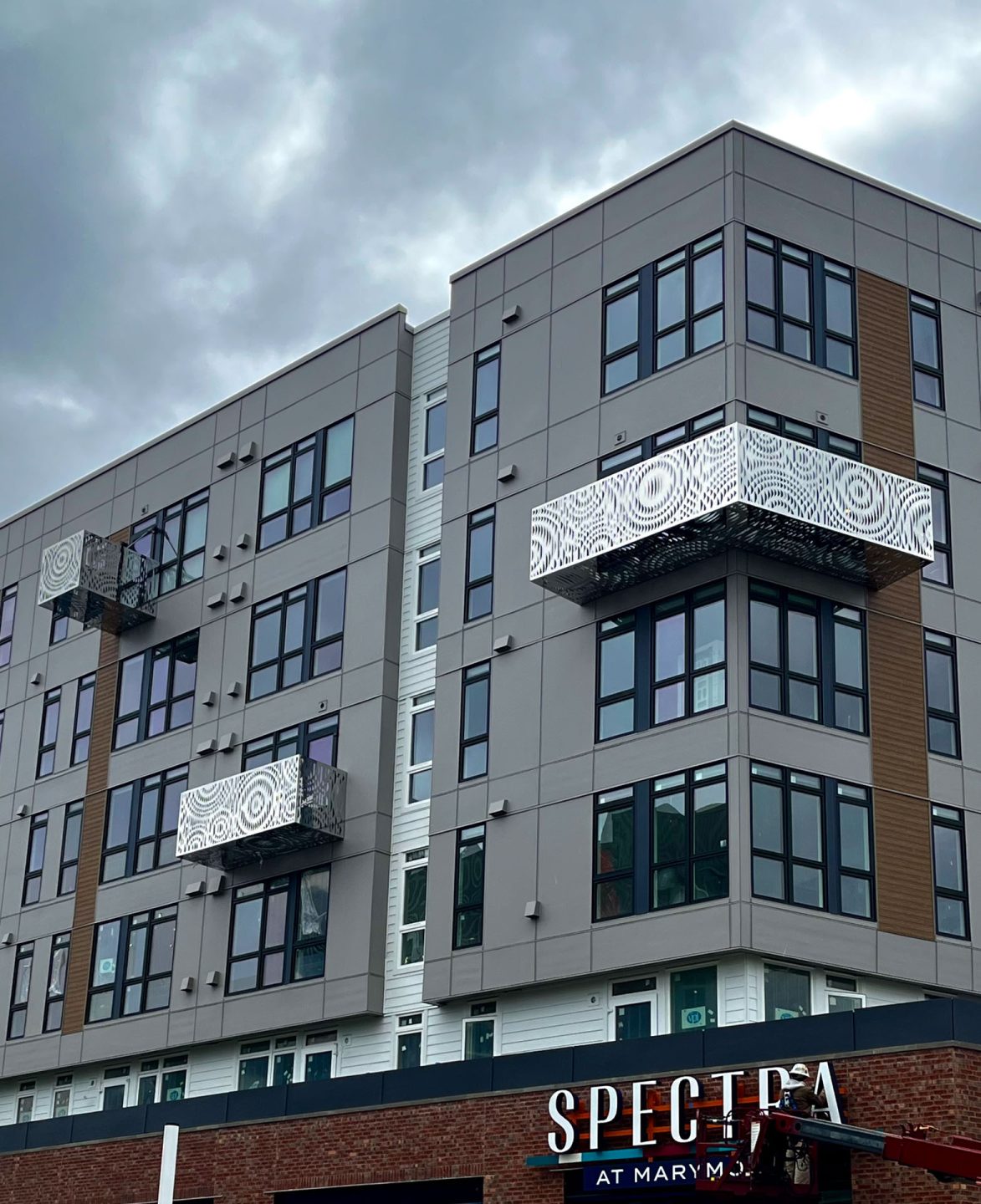 Spectra Apartments
Kirkland, Washington
Highlights:
The exterior public art collection features all Washington-based artists.

A large-scale mural by Addison Karl integrates art and architecture via a "color waterfall" across all four sides of one apartment building.

Custom-designed balconies by David Franklin cast sunset colors into the neighborhood.

Jonathan Fischer's garage mural supports wayfinding and showcases a Pacific Northwest landscape and the diversity found within it.

The sculpture "Alignment" by Perri Lynch Howard and Craig Howard was painted using industrial grade coating used for ships and pressure tanks.
Show more
The Story
The art experience at Spectra features exterior murals, designed balconies, and a signature sculptural installation that altogether create a cohesive experience for residents and visitors. Consisting of artwork by five regional artists, the pieces integrate with the building's architecture and facilitate connections to local pedestrian and bicycle paths. With their bold  "spectrum" of energy and color, the artworks support community gathering and navigation to the nearby Marymoor Park and East Lake Sammamish Trail. 
Highlights from the collection include artist David Franklin's custom designed balconies on the West building, which cast a range of sunset colors into the neighborhood and onto the slopes of the nearby Sammamish Valley. Inspired by rippling water and its reflection of the sunset, Franklin's concentric design honors the power of water and reminds us of its significance in today's rapidly changing climate. Read more about his reflective ripple balconies here.
The art journey continues with vibrant exterior murals by Addison Karl and Jonathan Fischer, each serving as landmark moments that promote visitor wayfinding. Karl's artwork adorns all four sides of the North building in a "color waterfall" that influences the viewer's perspective and elicits new discoveries at each turn. Meanwhile, Fischer's mural on the West building's parking garage presents viewers with a stylized Pacific Northwest landscape and the diversity found within. The multidimensional nature of the piece creates new frames of reference, encouraging deeper exploration and suggesting that adventures await just over the next hill.
A focal point of the collection is a sculptural installation by Perri Lynch Howard and Craig Howard situtaed just outside the building entrance. Entitled, "Alightment," the blue, LED lit installation is inspired by the abundance of avian life that find safe habitat along the Sammamish River. Its abstract features allude to the distinct moment that a bird descends from the air and settles, symbolizing our individual and collective rhythms of departure and return and prompting viewers to consider notions of home and their relationship to place.
Creative and highly marketable, Spectra's dynamic public art program reflects the ethos of its residents and sets the standard for art integration into private developments in the City of Redmond and the greater Washington area.
Show more