Go Back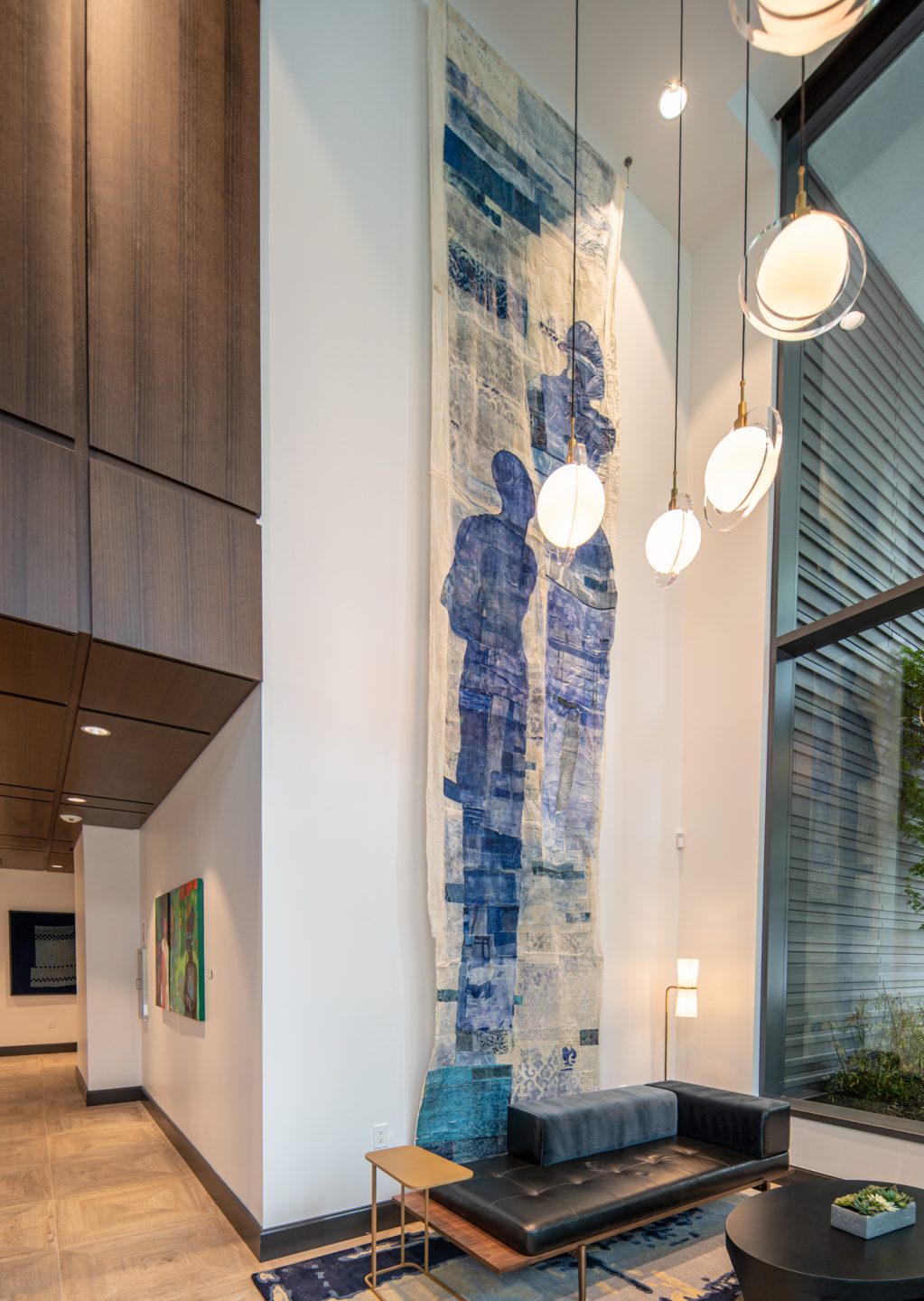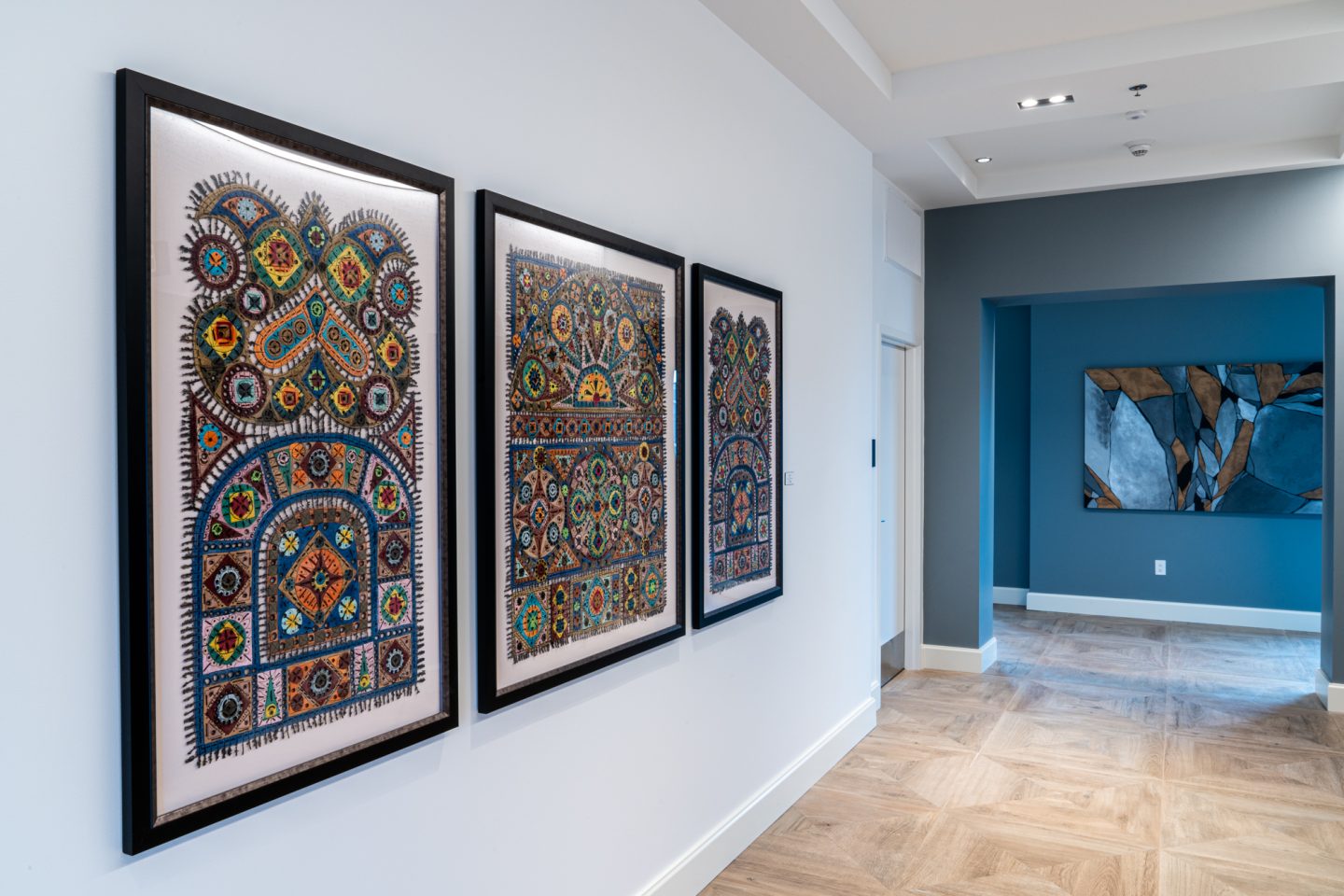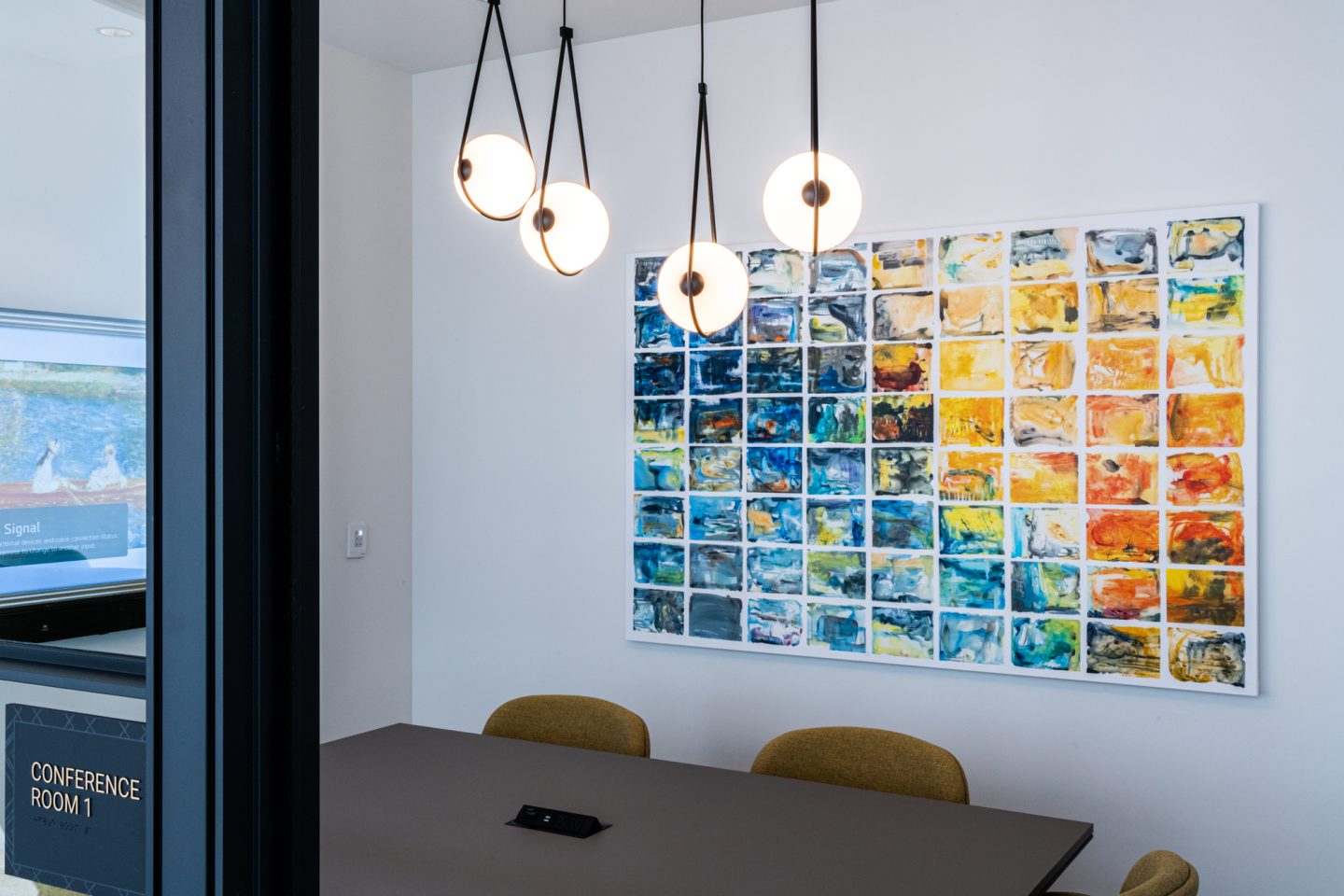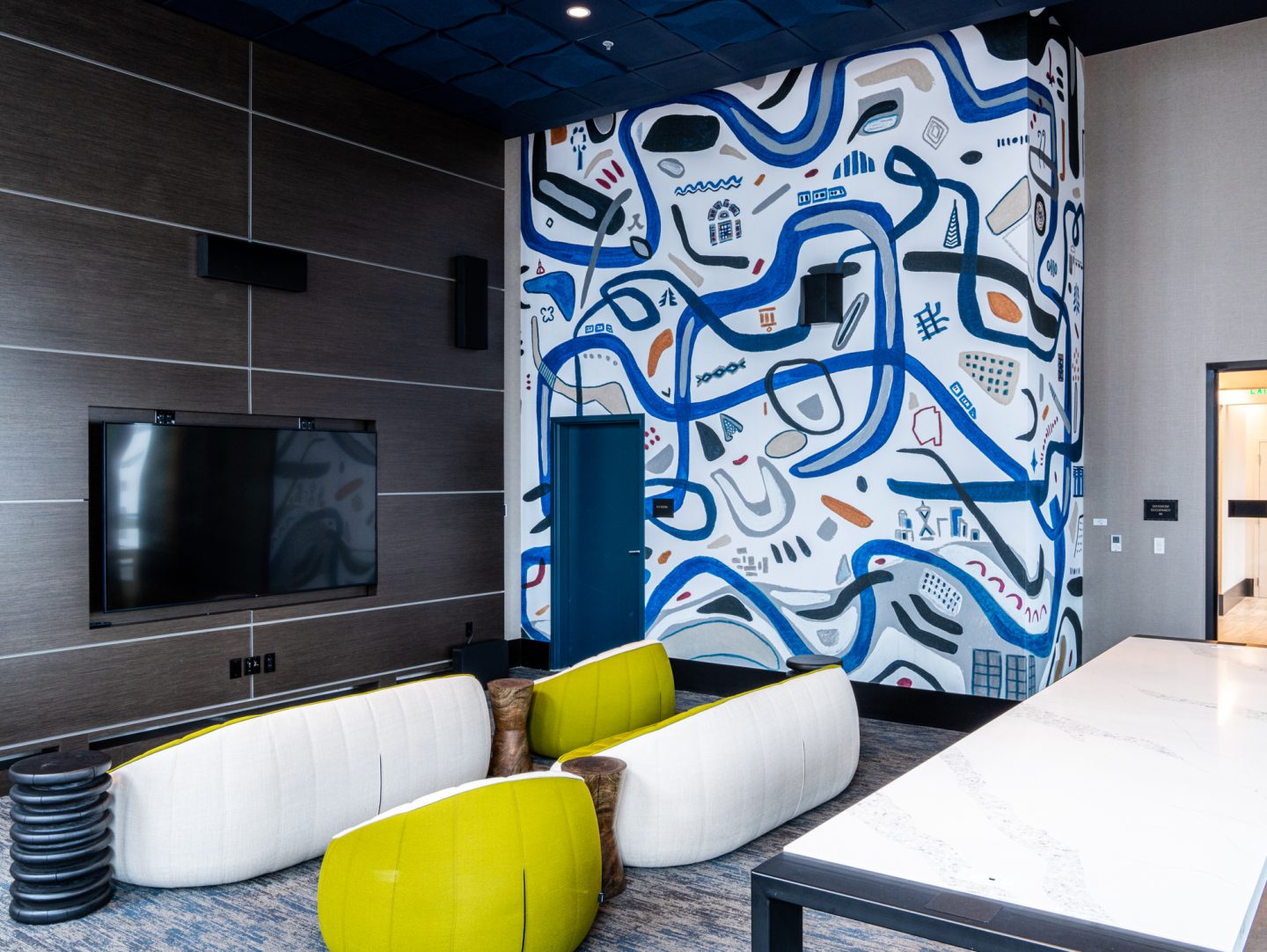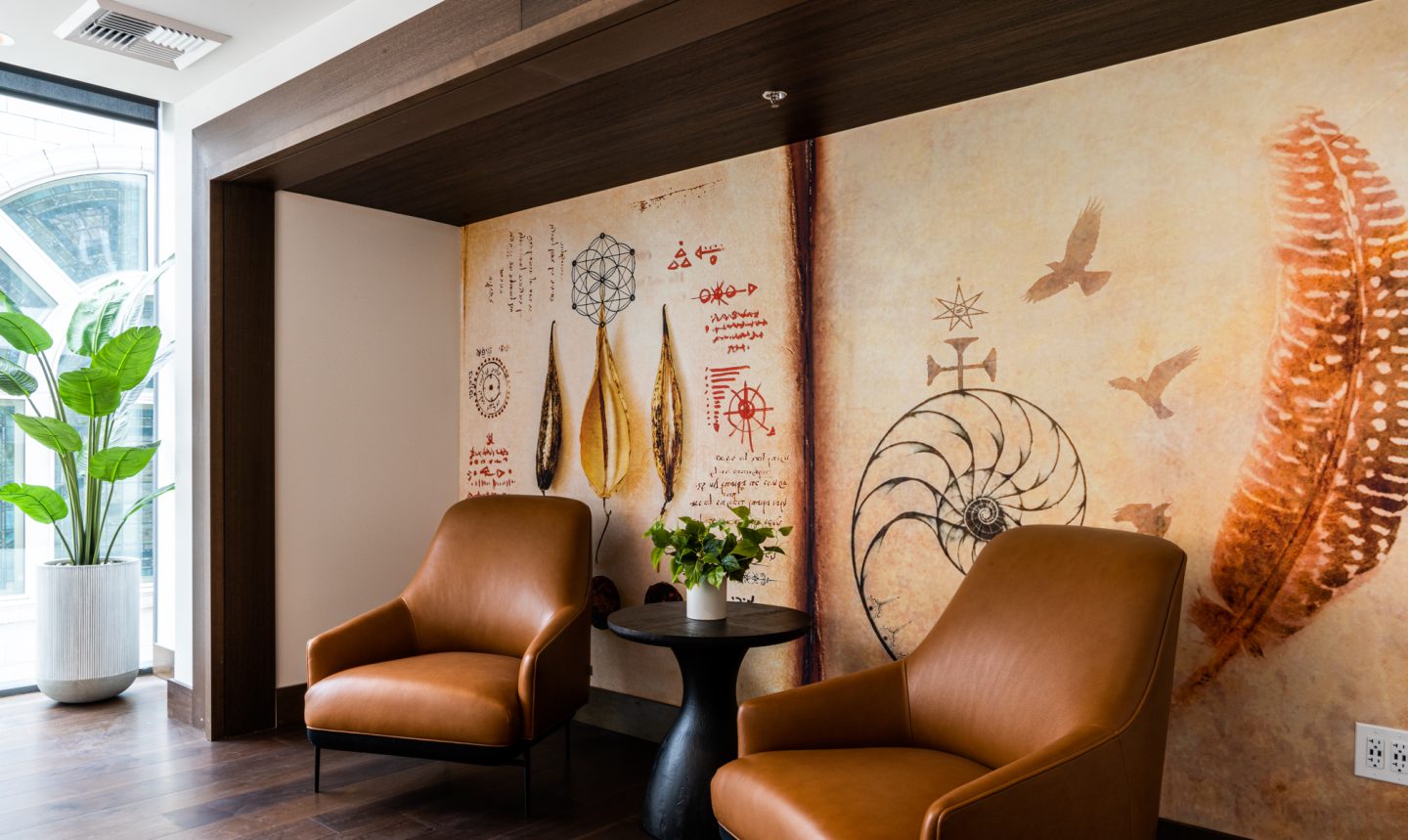 Ovation Apartments
Seattle, Washington
Highlights:
35 artworks across two towers, each with their own distinct visual narratives

16 Washington-based artists and 18 underrepresented artists

9 site-specific commissions

11 art vinyls sourced from original artwork, some replicated throughout the space
Press/Media
Ovation Apartment Towers Open in Seattle Connect CRE

National Art Consulting and Curatorial Firm NINE dot ARTS Announces Two Art Experiences for Multifamily Projects in Washington with LMC NINE dot ARTS

Winner of the High Rise Residential Development of the Year NAIOP Washington State Chapter
Show more
The Story
Located in the heart of Seattle's First Hill neighborhood, Ovation by Quarterra is a luxury community where residents can enjoy a buzzing urban environment with retail, entertainment, and culture against a backdrop of historic estates and neighborhood charm. 
The art collection at Ovation thus mimics these characteristics, celebrating the area's iconic past and progressive future. With a desire to preserve, promote, and push the First Hill legacy forward, each artwork possesses a thematic narrative, showcases inventive use of mediums and methods, and engages residents in moments of mesmerizing discovery, time and time again. Though operating as a single brand, the Ovation towers present diversified art programs, with the West embracing a playful yet chic vibe that celebrates its metropolitan views, and the East paying homage to what was through a "what will be" lens.
WEST TOWER
Highlights from the West Tower include David Franklin's "Reflective Horizon in Blue," an installation of mirrored acrylic panels that welcome residents to the amenity-rich 31st floor, as well as Kate Neckel's nearby vinyl, made up of shapes and symbols seen on her walks through the First Hill neighborhood – from the architectural detail to the nature and skyline views. Neckel first incorporated these images into a 12×24-inch painting, which she then transformed into a 16-foot high by 14-foot wide vinyl for the amenity lounge using a high-res scanning technique.
Meanwhile in the lobby, Seattle artist Joey Robinson's series of dot-like paintings use pigmented beeswax to create a repetition of circles that dance across the canvas, inspiring whimsy and optimism. And Seattle sculptor June Sekiguchi's "Waves of the Salish Sea" activates the highly-trafficked garage vestibule using stencils and wood panels to create dimensional water patterns.
EAST TOWER
Artwork in the East Tower exists in conversation with the nearby Town Hall Arts Center, such as Susan Lenz's "Triptych," which mimics the Hall's stained glass dome through patterned layers of polyester on stretched velvet. Further, her large machine-stitched artworks, "Capital on Blue" and "Capital on Gold" nod to the large columns that uphold the arts center. These columns are also visible in "Living Structure: A Thousand Daffodils and a Symphony of Eternal Ecstasy," by Town Hall artist-in-residence Erik Molano, whose collage explores the various components that shape a place's relationship to people, land, and time. Additionally, printmaker Jite Agbro's installation, "Inside and Outside," welcomes residents in the lobby and reflects the two ways we tend to interpret experiences: from the inner self, which is colored by our histories, and the outer self, which is often performative. 
Altogether, the artwork at Ovation exudes both sleek sophistication in the West tower and a more classic, authentic tone in the East tower – an homage to First Hill's own mix of character and spirit. 
Show more