Go Back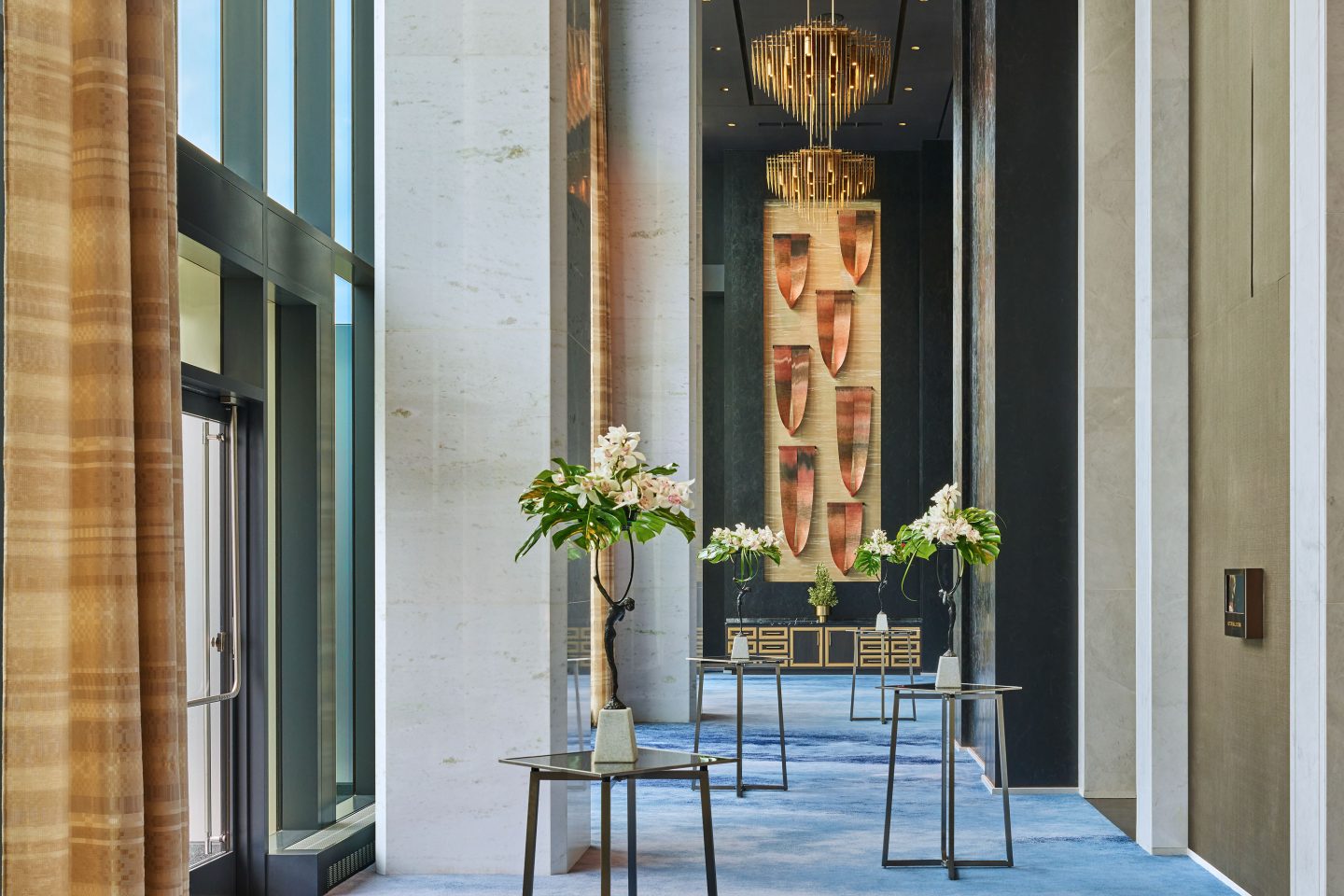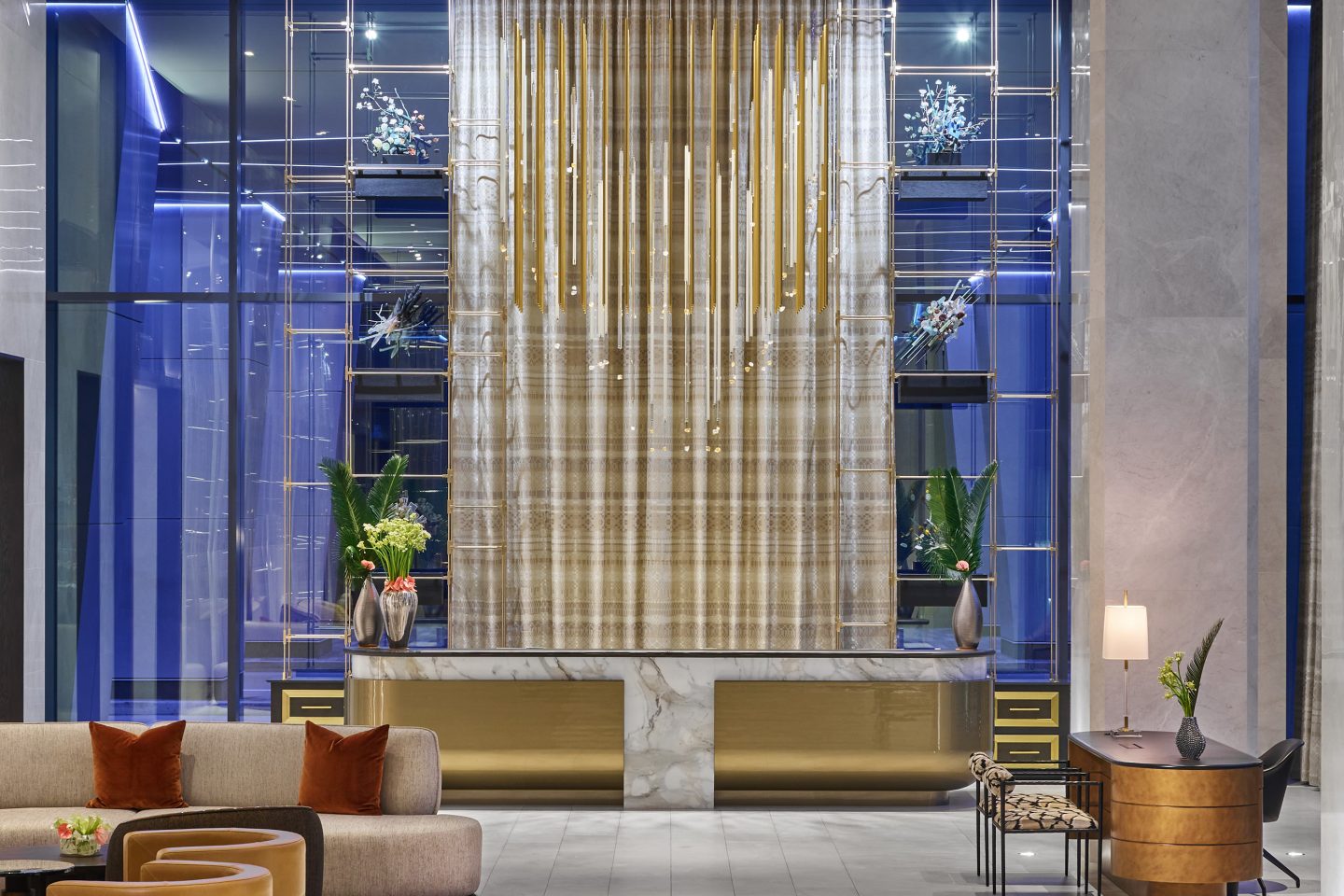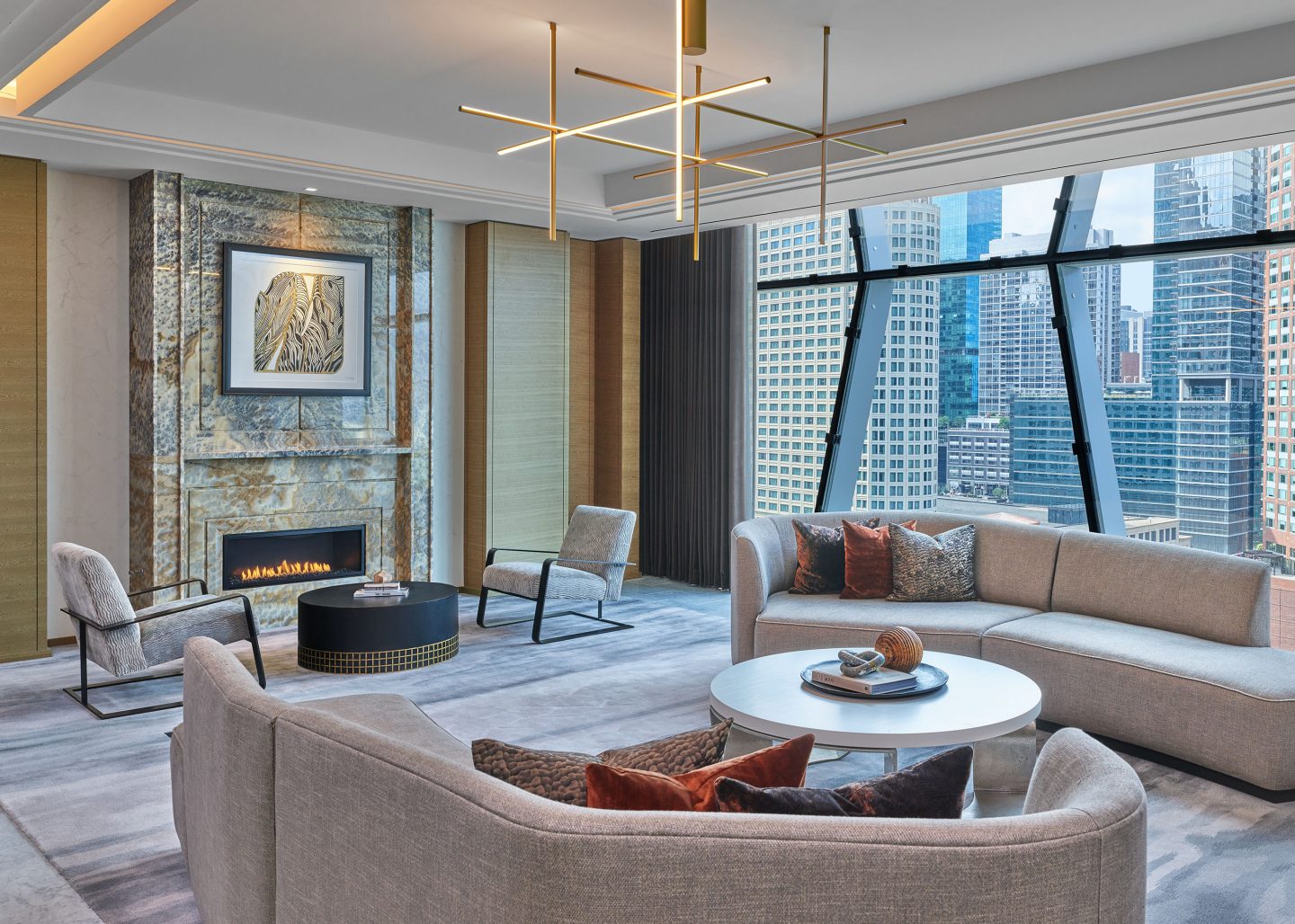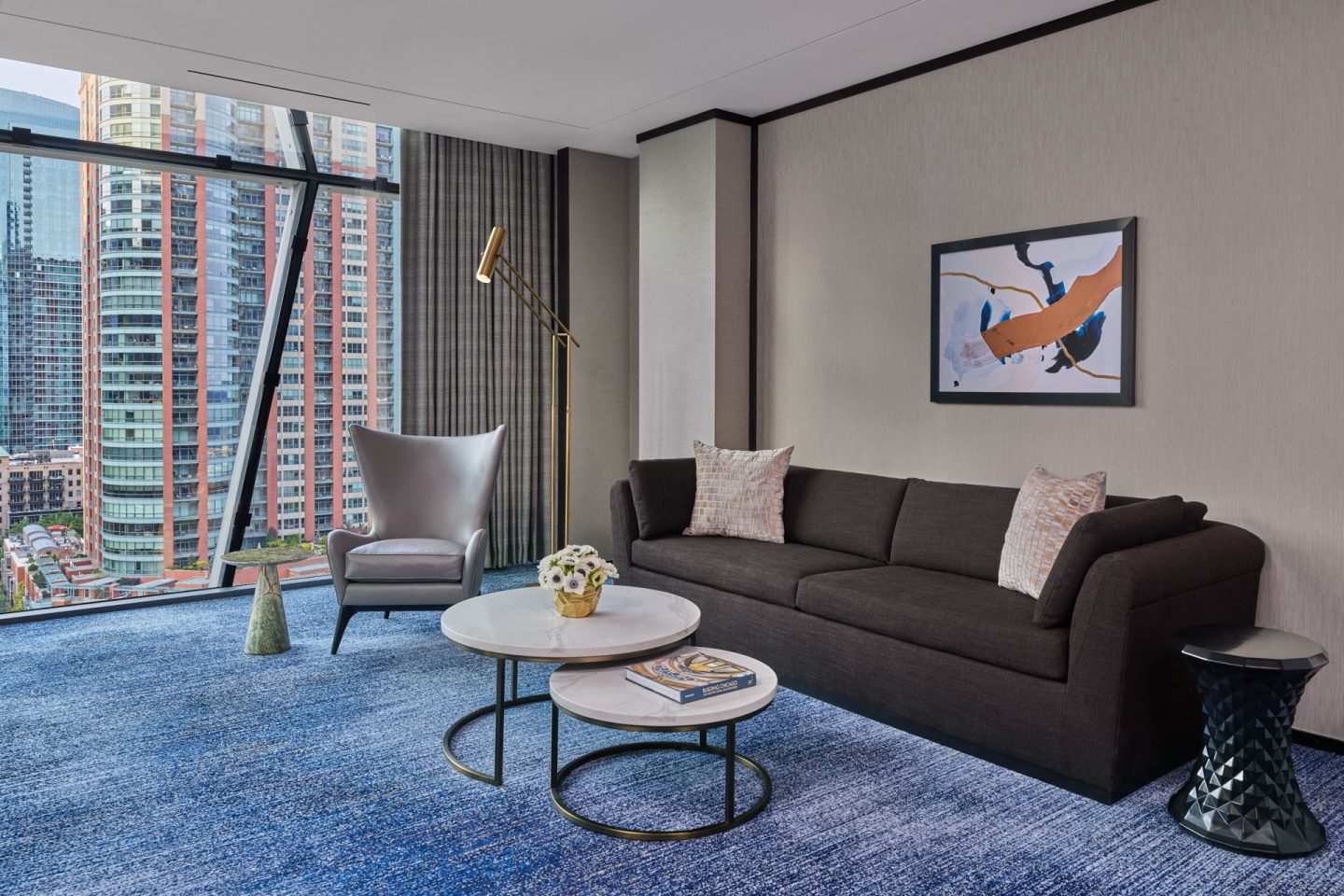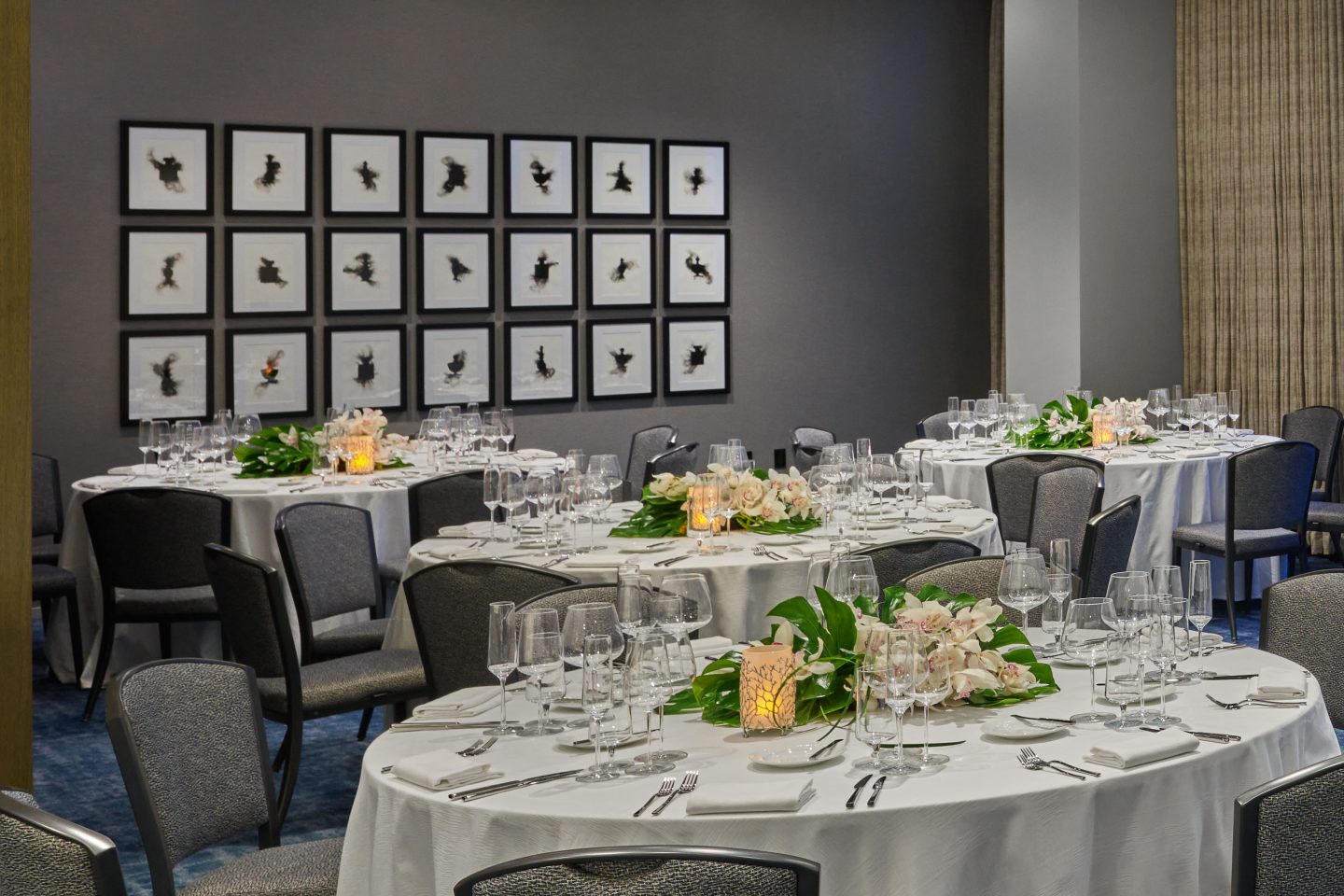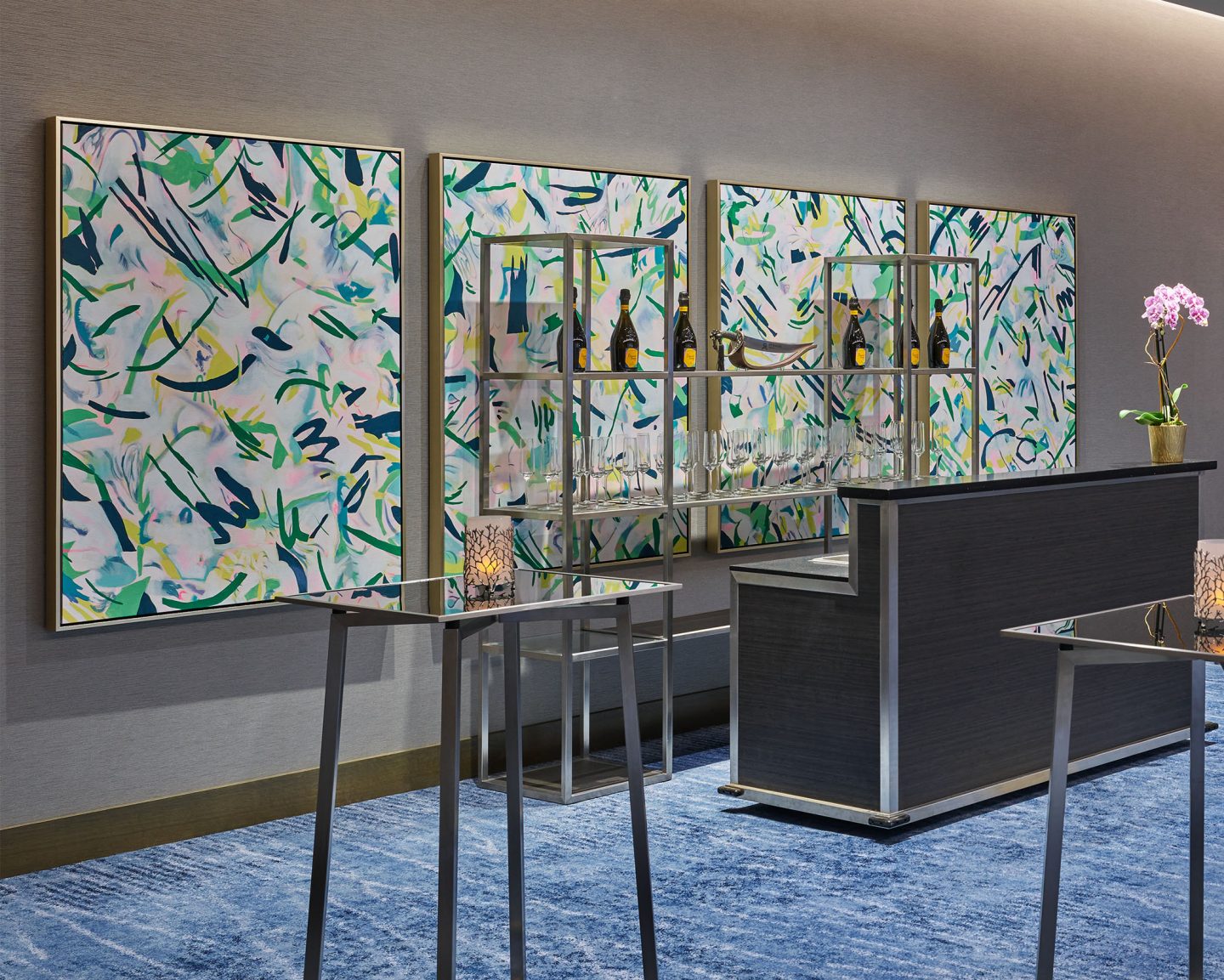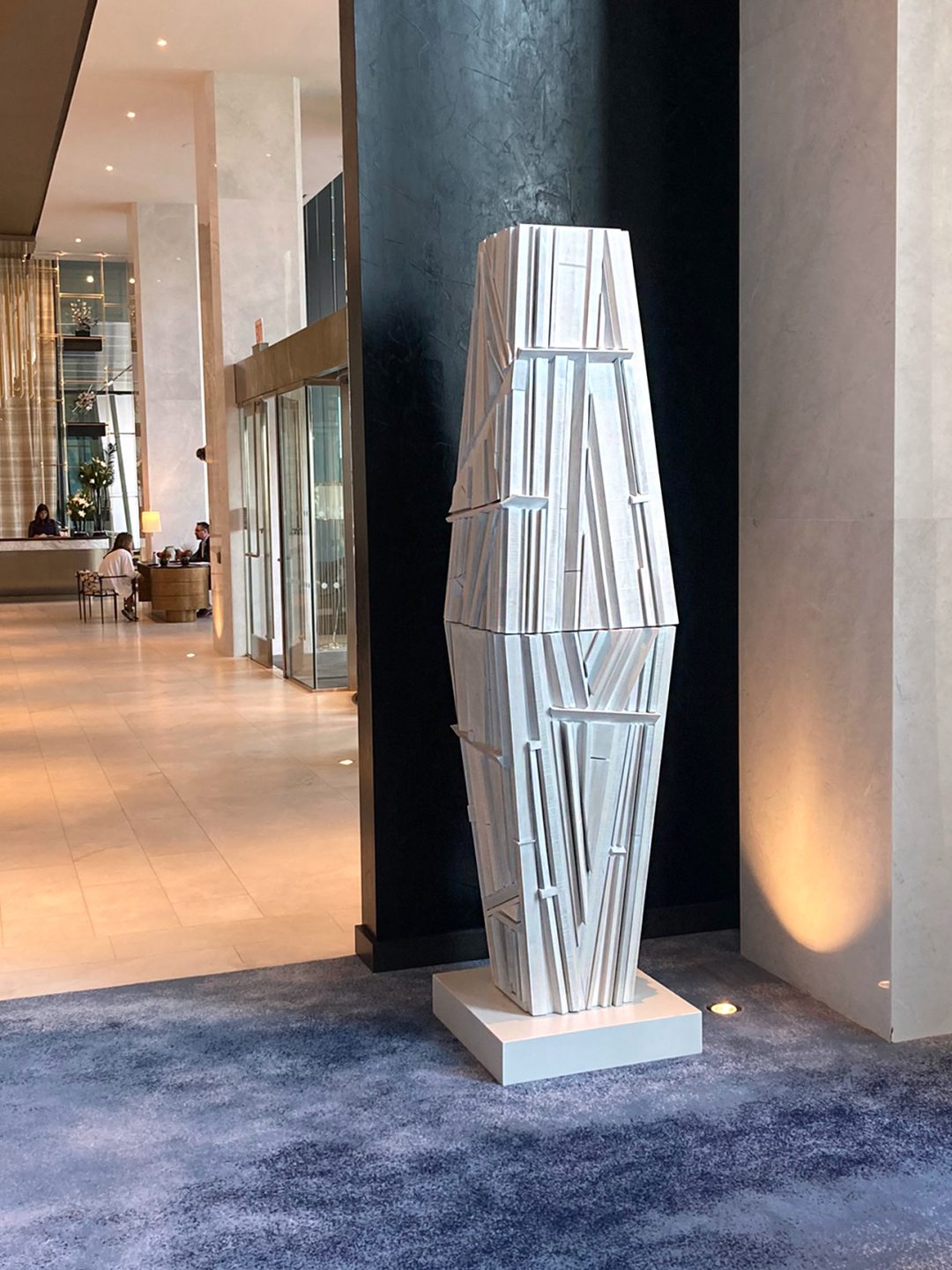 St. Regis
Hotel
Chicago, Illinois
Highlights:
The collection features 8 custom commissions placed strategically for visitor engagement.

Artist Wendy Kowynia's woven textile installation "Bend Series" is 26-feet-high by nearly 7-feet-wide, prompting guests to literally bend their heads to take it all in.

Artist David LeCheminant took inspiration from the building's architecture to create his "Cloud Tower" sculpture made from 250 individually cut pieces of wood.
Show more
The Story
While skyscrapers have often been considered barriers to the public realm, the new St. Regis Chicago refutes this reputation through urban connections and increased access to the Chicago River. Using an innovative structural system, the building is lifted from the ground plane to allow a pedestrian pathway between the riverwalk and the nearby park. Our team was thrilled to compliment this architectural feat with an expansive, contemporary art experience that similarly commands attention, reflects innovation, and connects guests to Chicago's vibrant creative spirit. 
The art at the St. Regis Chicago is forward-thinking in both material and display. Some pieces praise the city's famous architecture by using glass, metal, or concrete materials – like David LeCheminant's "Cloud Tower" sculpture just off the lobby, whose strong horizontal elements on the top and side reference the "blow through" floor on the highest tower where wind is able to pass through the building. Other artworks, however, employ biophilic elements to honor Chicago's large-scale park system, like Jack Henry's "Bloom Series" behind the reception desk. Made of resin, concrete, and found objects, the six sculptures evoke floral arrangements, crystals, and other elements found in nature.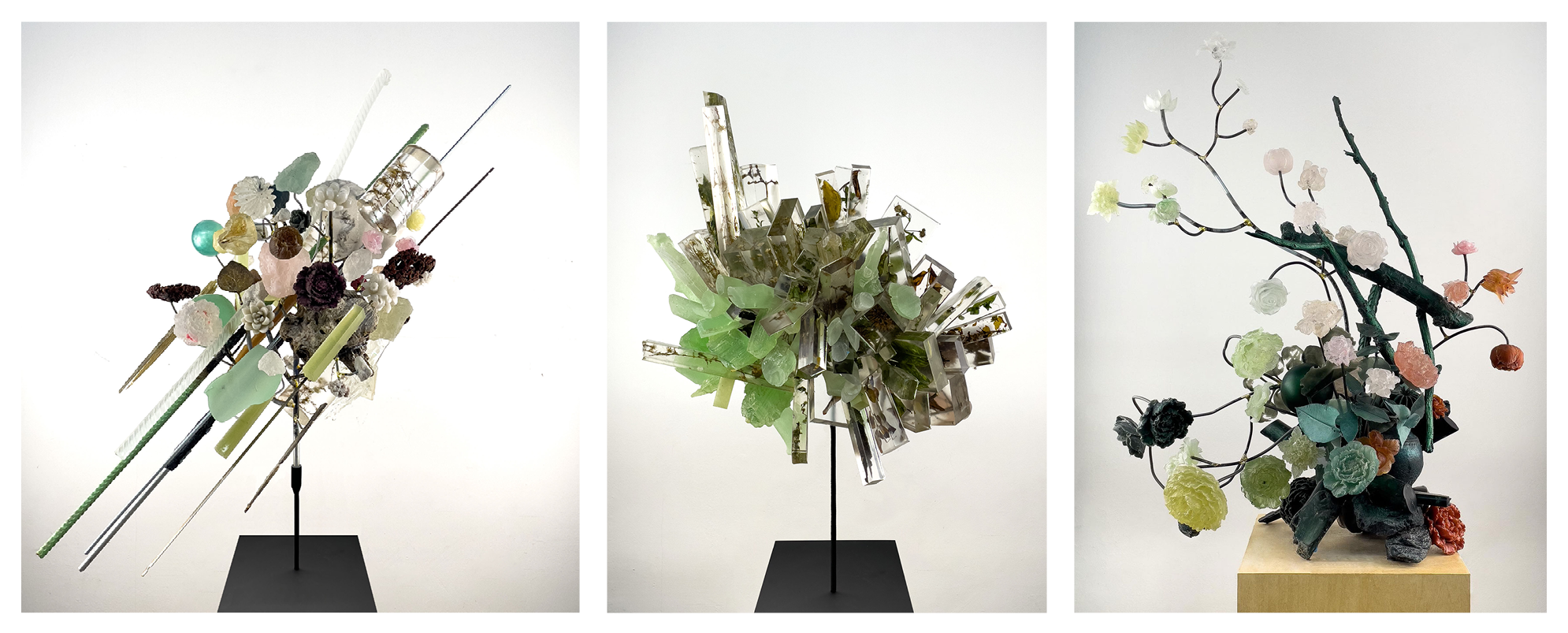 Just off the lobby, guests can enjoy Wendy Kowynia's "Bend Series" made of hand-woven, dyed fibers and installed near large windows that line the street. ""You literally have to bend your head to take it all in," said Wendy. "I've never worked at this scale before, which was an exciting challenge for me…I like the feel of these rustic, muscular pigments – made from soot, mud, and nuts – in what is otherwise a very refined and elegant lobby space."
Other highlights of the collection include local artist Jean Alexander Frater's original work "Forest Night" in the first floor elevator bank; James Worsham's "Perfume Series," of ink on paper in the third floor meeting area; and local artist Madeline Gallucci's nearby paintings, "Soft Serve Camouflage (Redux)," which draw inspiration from camouflage, make-up swatches, and graffiti to explore "the function of decoration in our daily rituals and the celebration of revealing our authentic selves." And in the guest rooms and presidential suites, visitors can experience various interpretations of Chicago through fine art prints that reflect the city's chrysanthemum flower and popular performing arts scene.
Altogether, the art collection at the St. Regis Chicago encourages guests to "live exquisitely" while enjoying the luxurious offerings of the hotel and the storied culture of the greater city. 
Show more