Go Back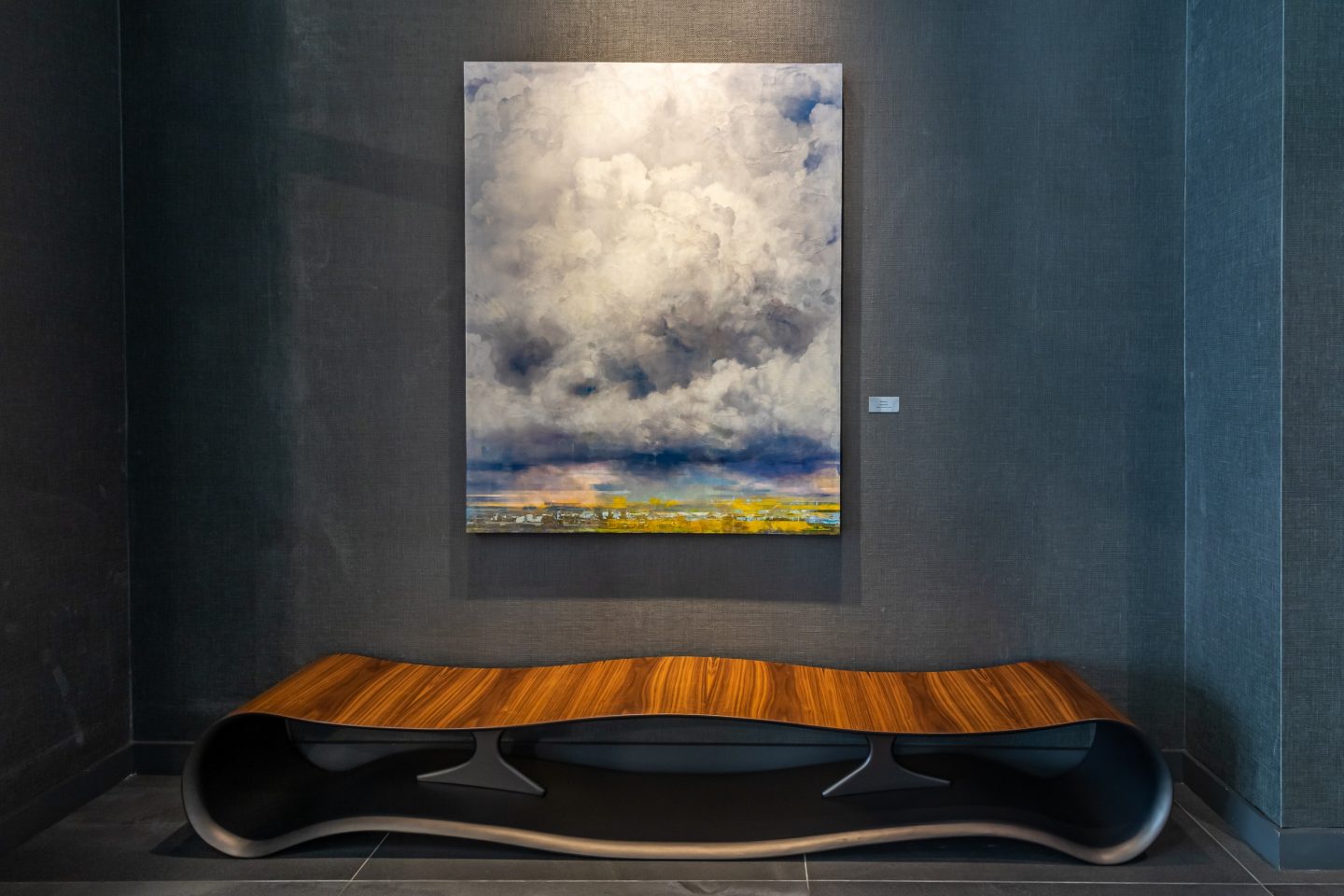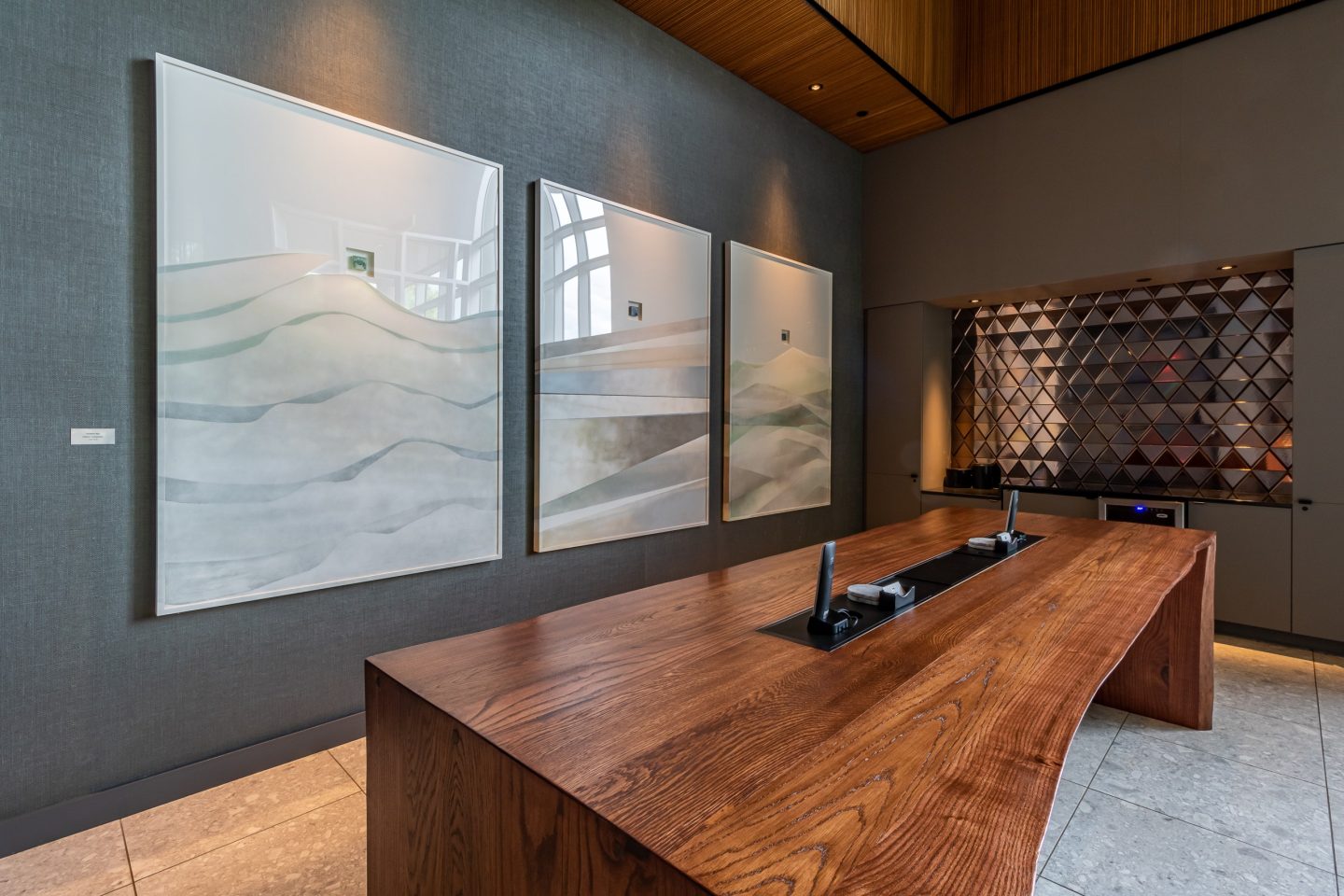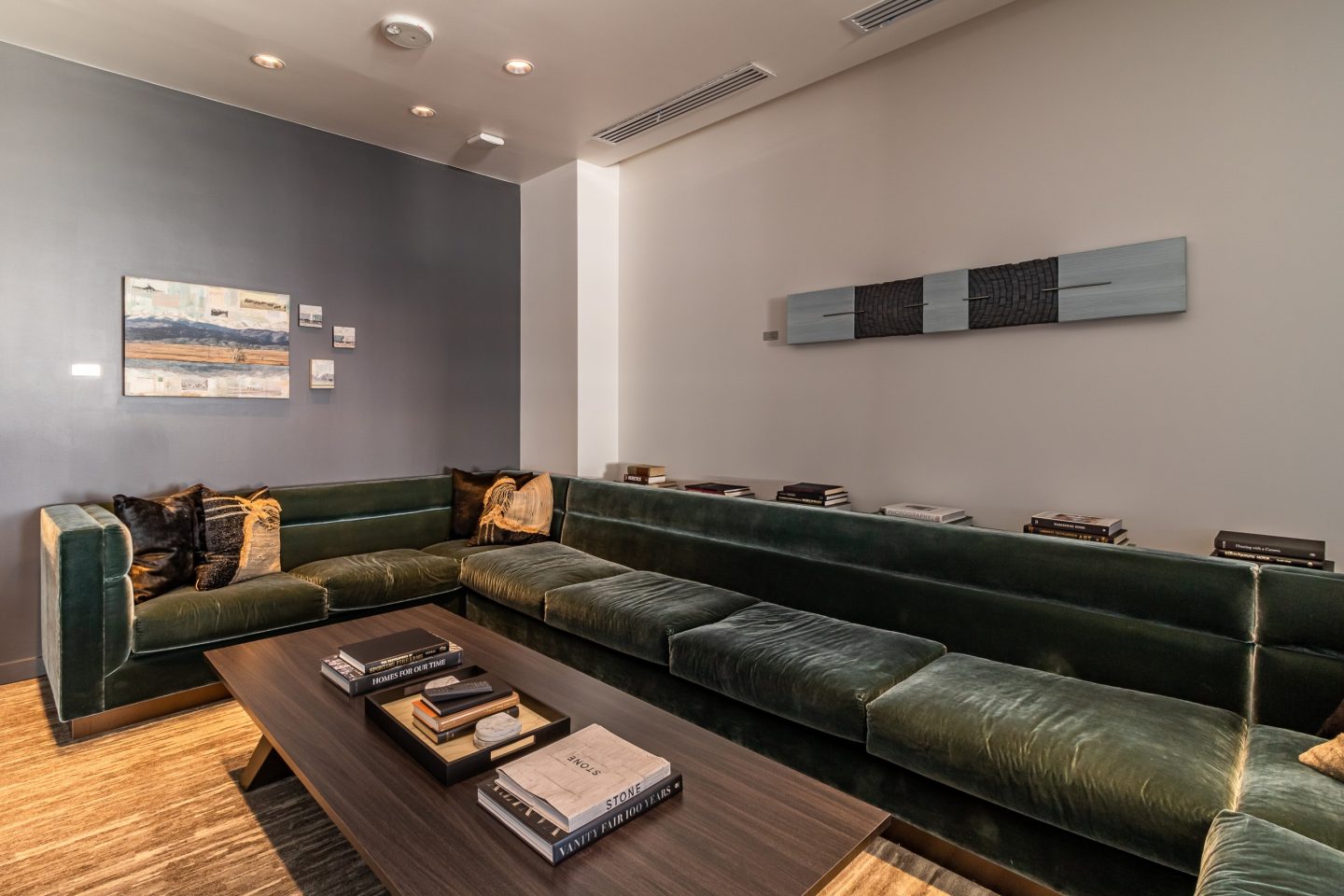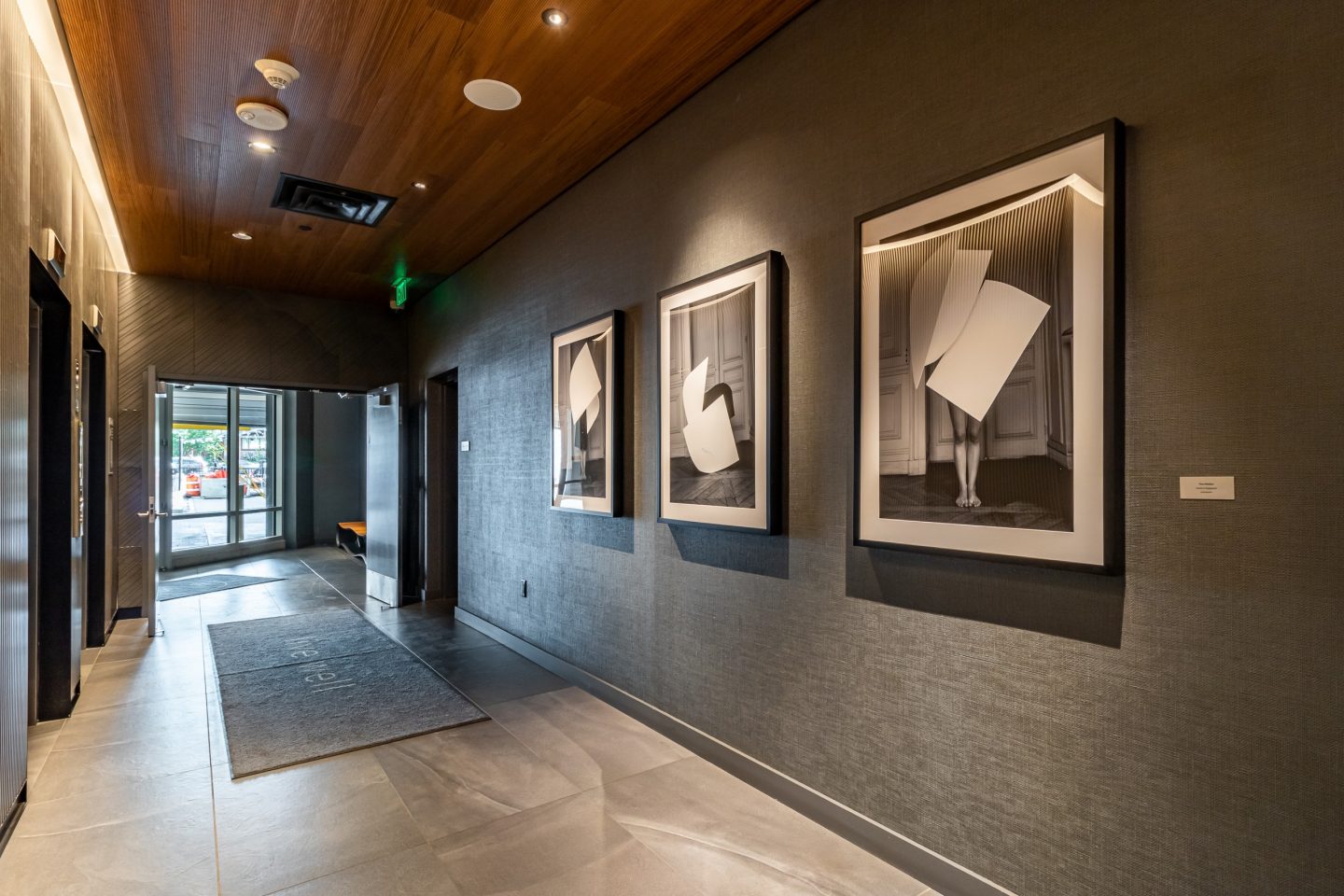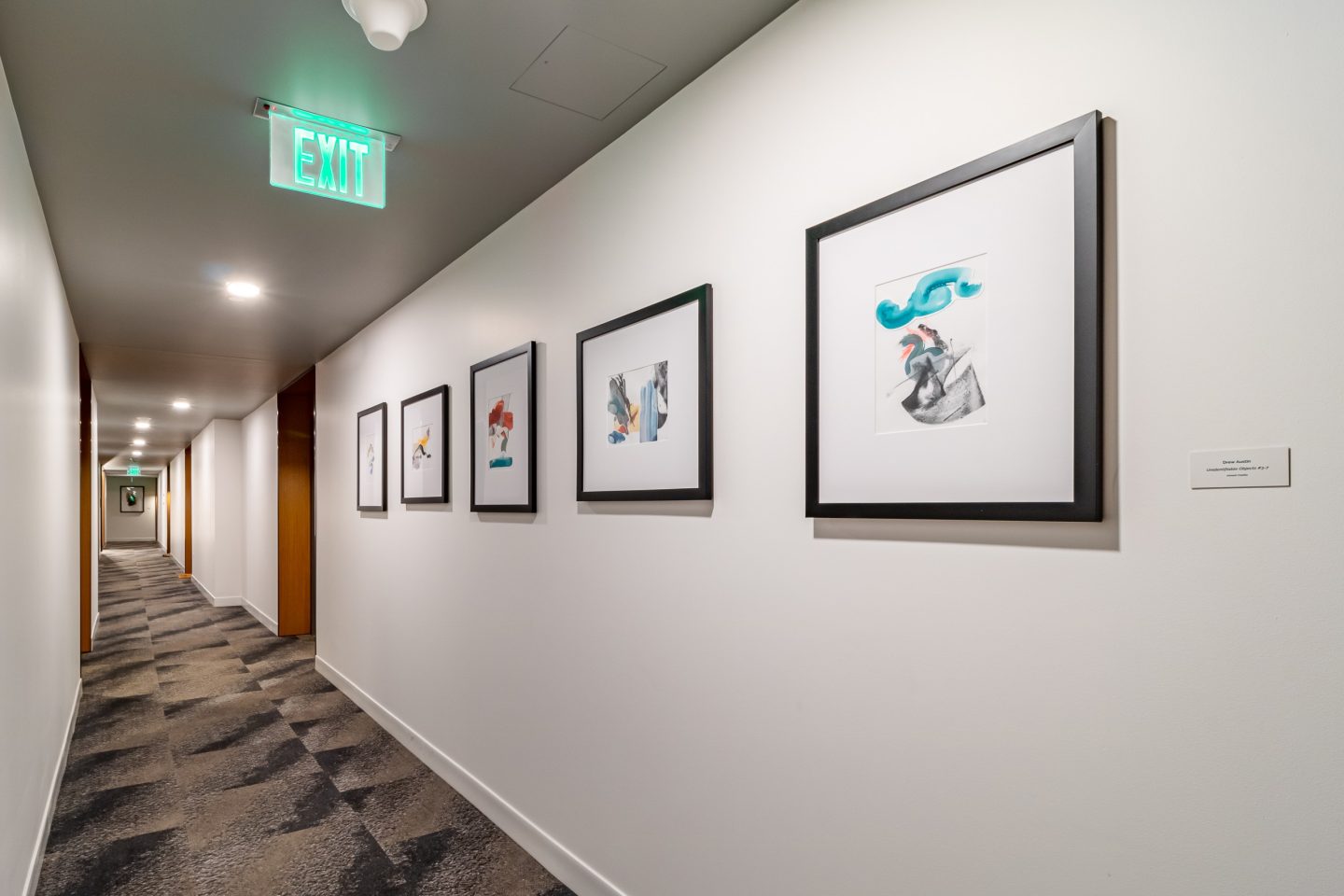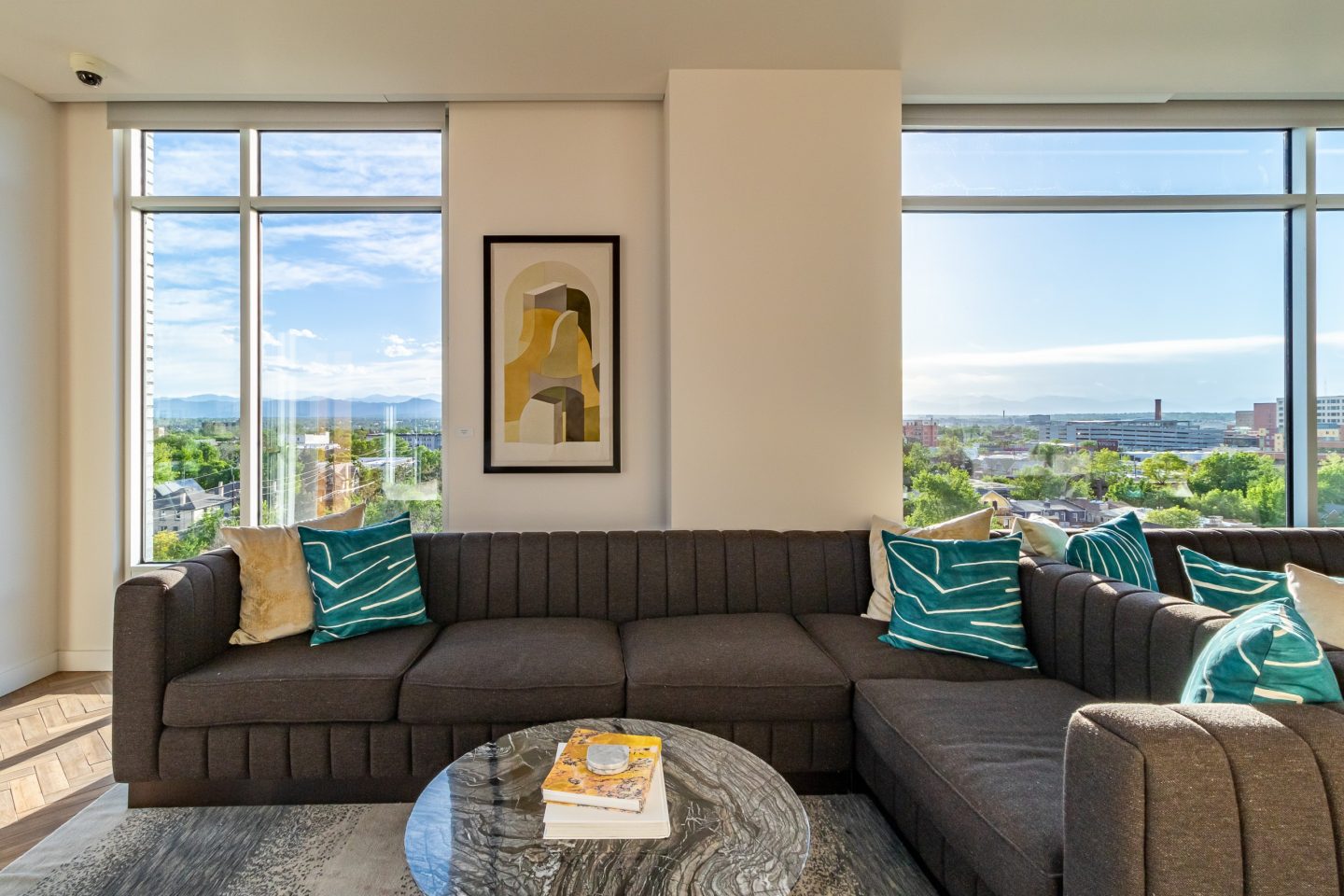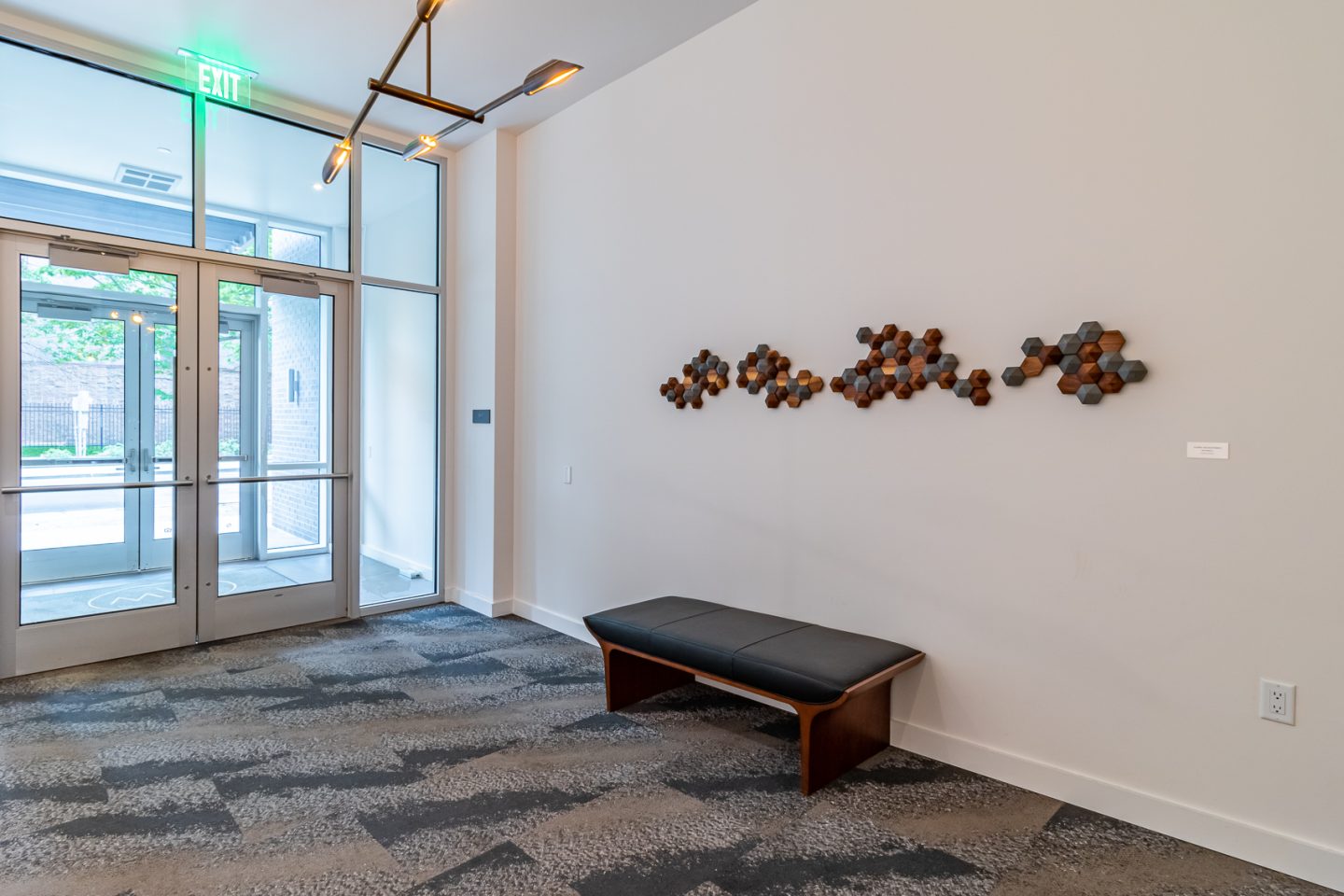 Bromwell Apartments
Denver, Colorado
Highlights:
Gretchen Leggit's 174-foot exterior mural took just 9 days to complete.

Jonathan Saiz's triptych paintings had originally been on display at the Denver Art Museum. For this commission, Saiz painted on top of the existing art panels using Bromwell's color palette, such that the artwork would complement the space.
Show more
The Story
The art program at Bromwell features refined, custom artworks that create an elegant living environment and a cultural experience that residents can take pride in. The collection includes signature original pieces by prominent artists whose work brings a sophistication and style to the upscale apartments. 
Notable works  include Jonathan Saiz's triptych of paintings behind the reception (an interpretation of an earlier version he created for the Denver Art Museum) and Liz Heller's hexagonal wooden wall installation at the apartment's secondary entrance. Additionally,  Chandler Romeo's grid-like tile wall installation behind the welcome desk manipulates texture, color, and dimensionality, creating a luxurious sense of arrival for guests and visitors alike. And outside, a vibrant 174-foot mural by local artist Gretchen Leggit stretches the west side of the property, depicting a beautiful mountain landscape as a timeless ode to Colorado.
Show more