Go Back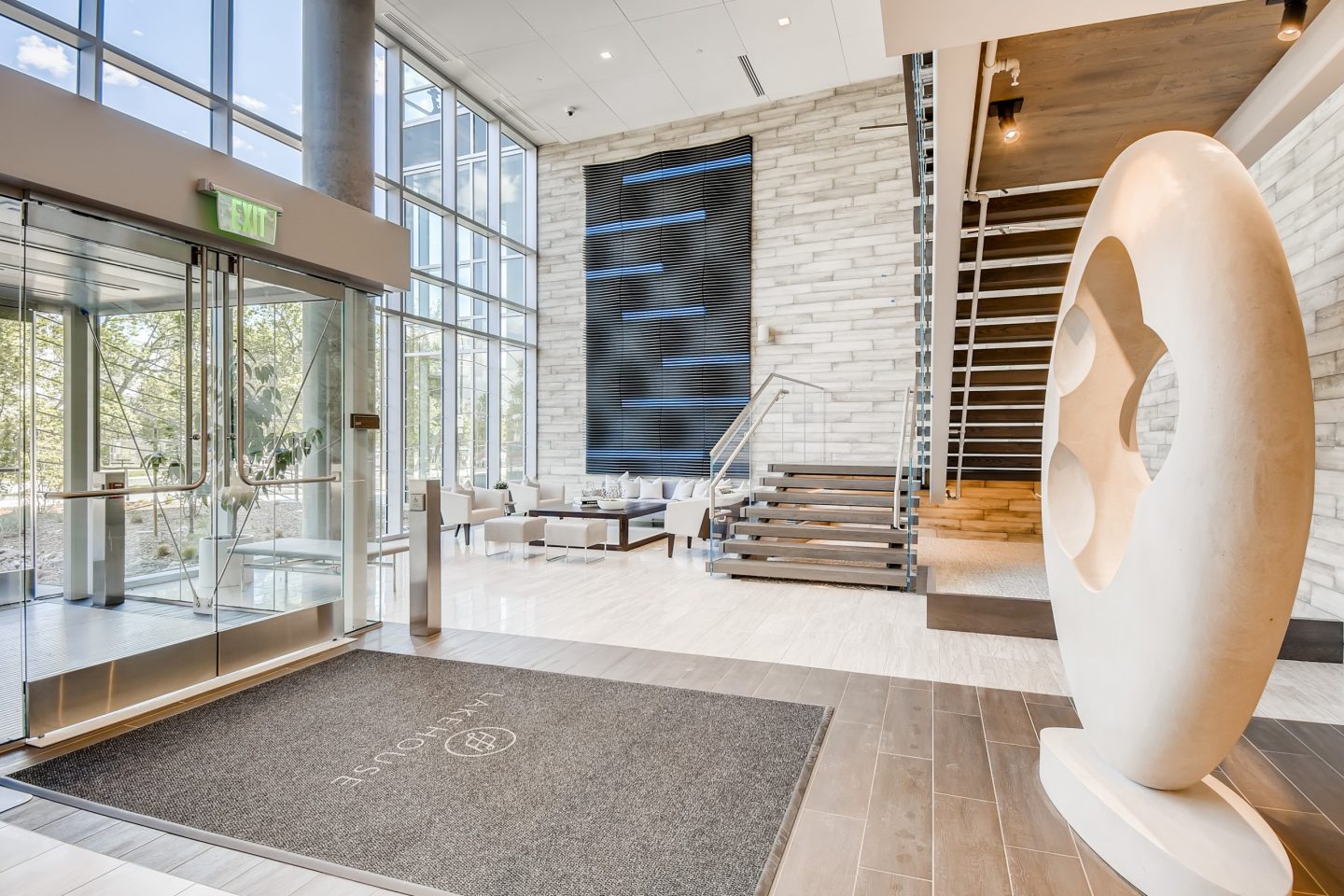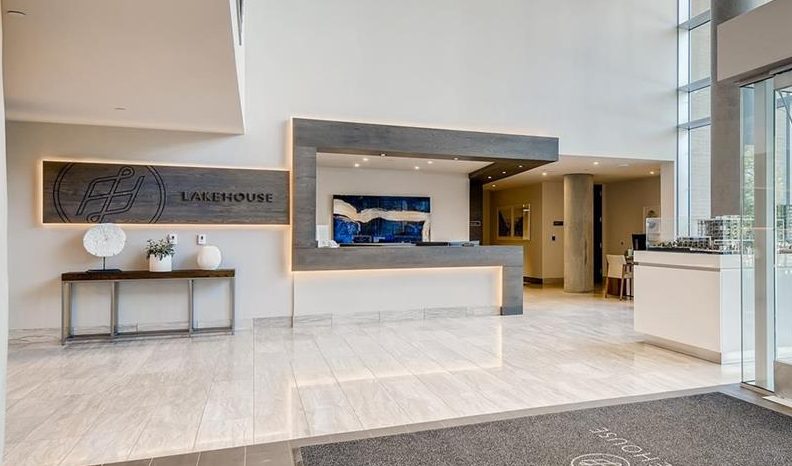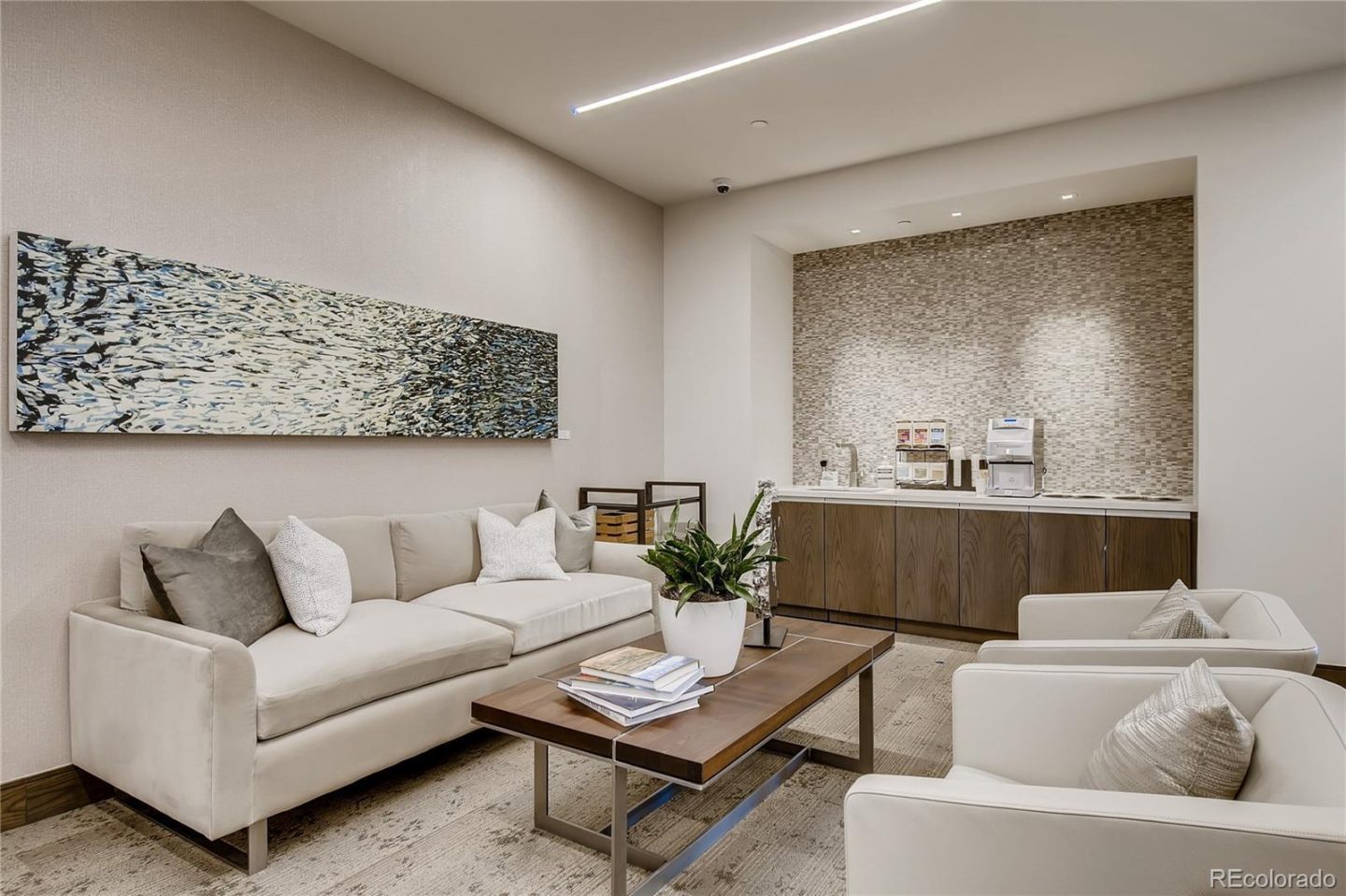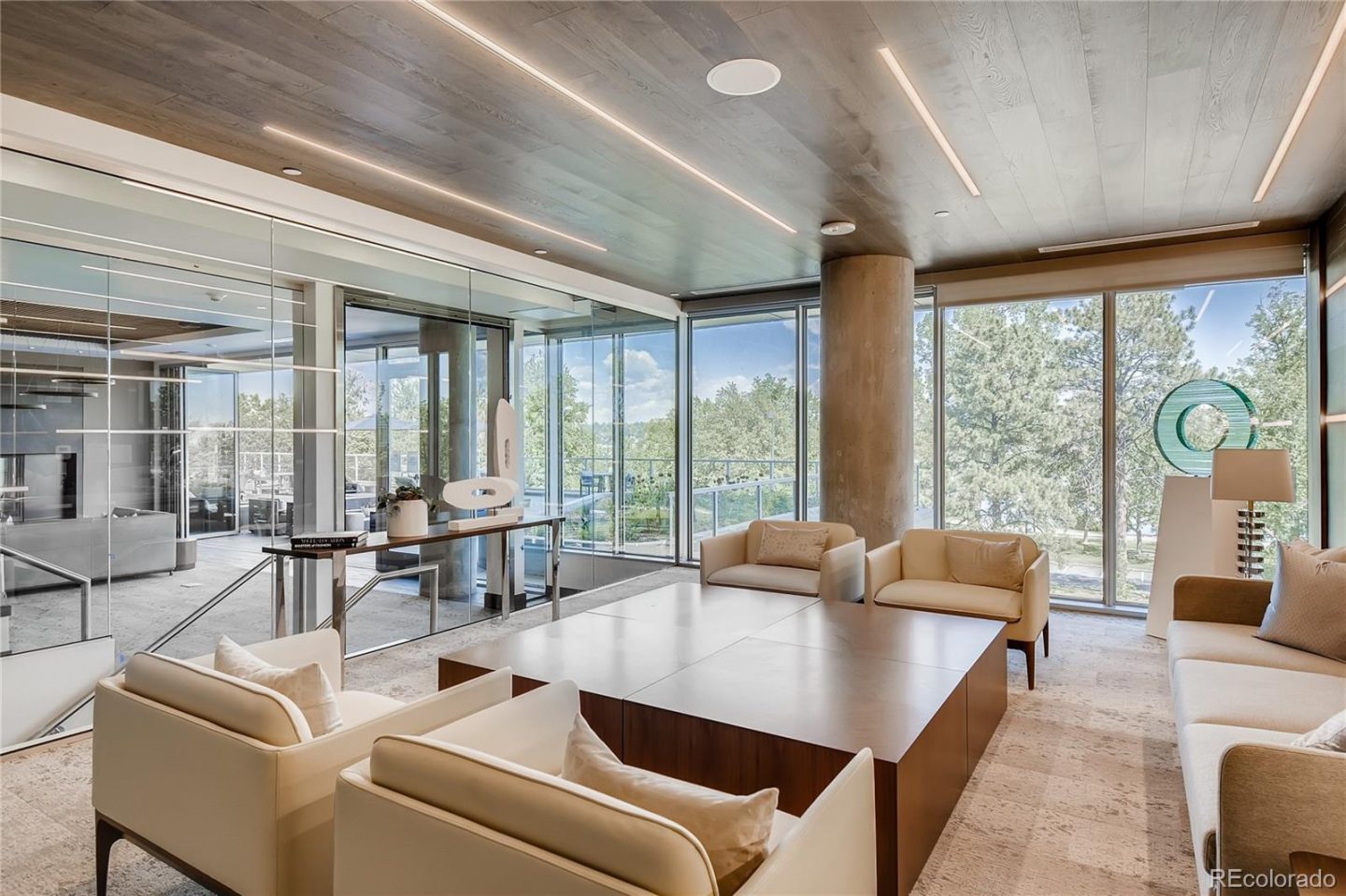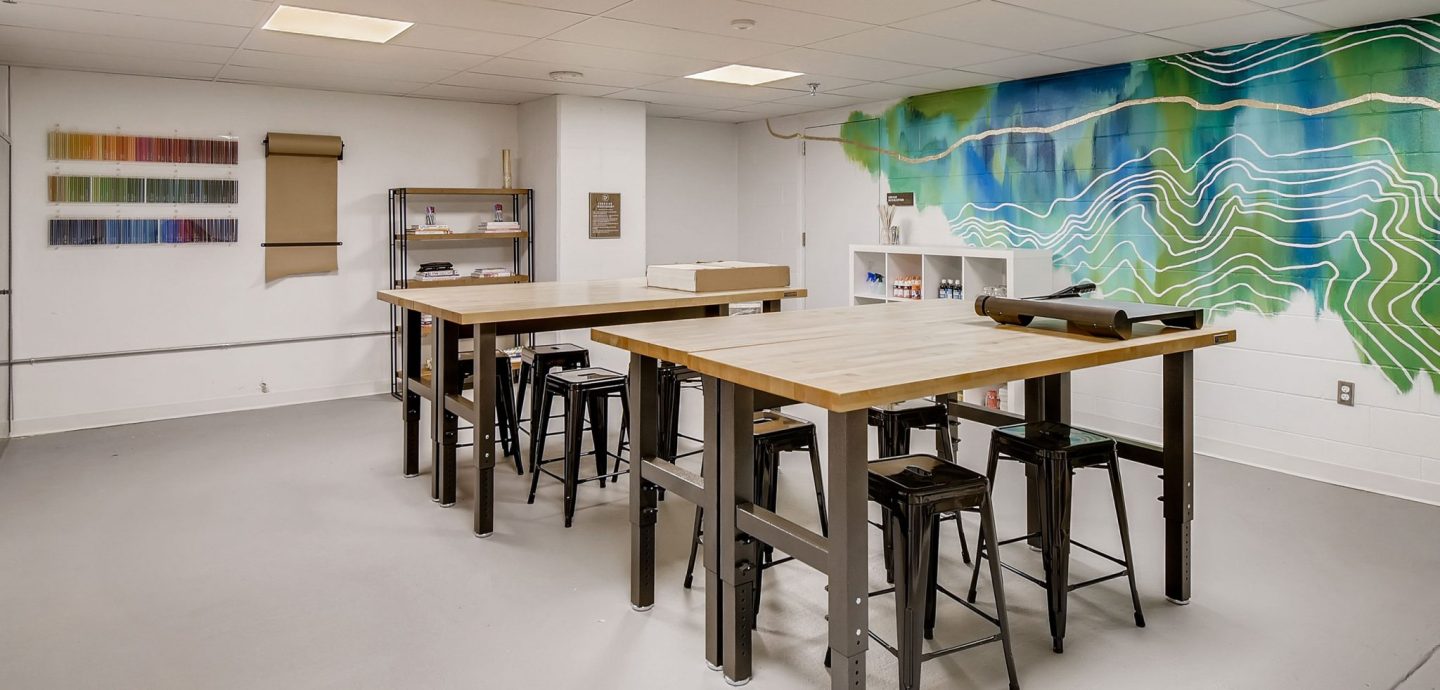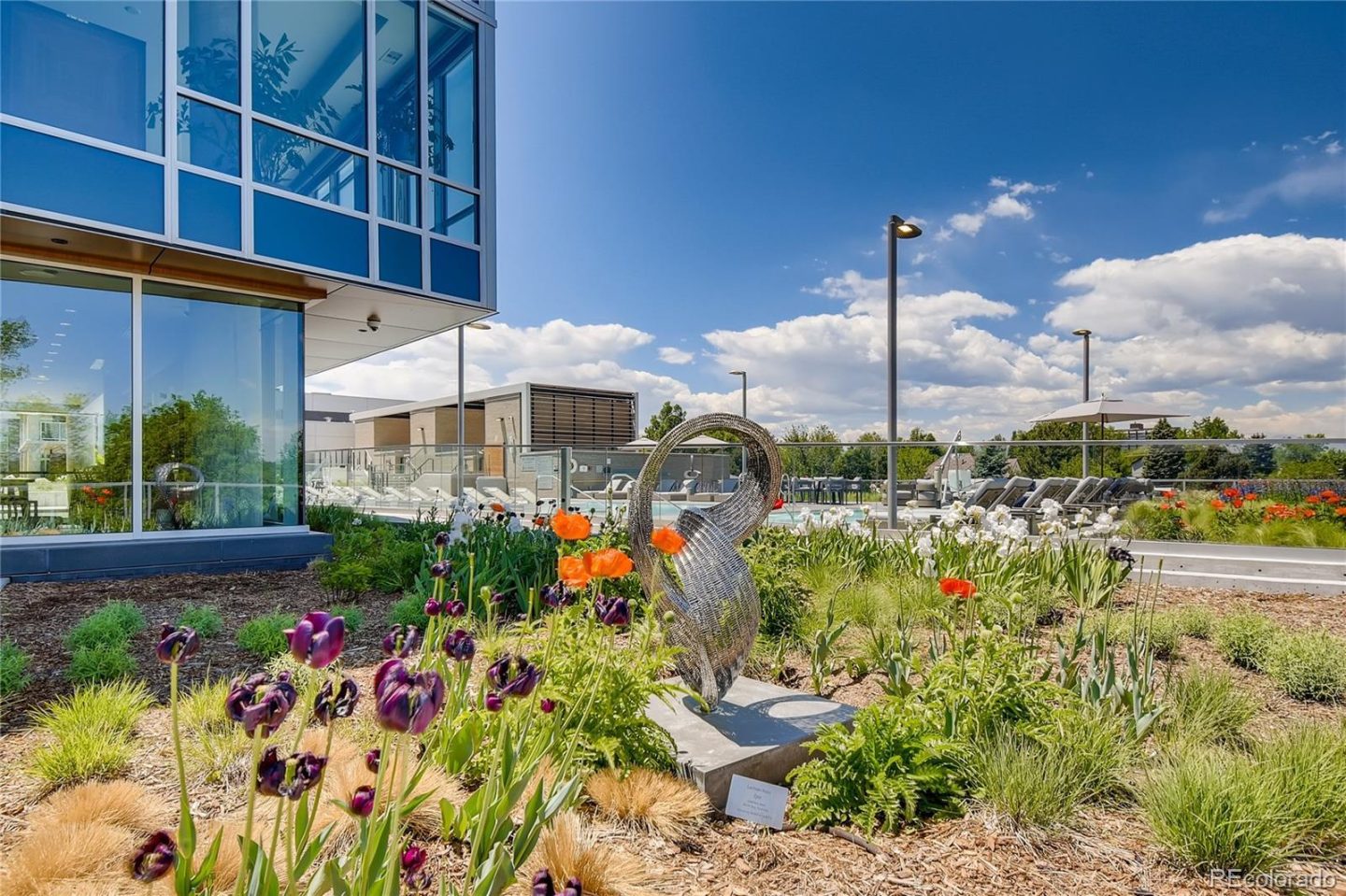 Lakehouse Residences
Denver, Colorado
Client
NAVA Real Estate Development
Highlights:
Art curation and installation for public and exterior spaces

Entitled "Sloan's Lake," Taylor Herzog's hand painted mural in the creative workshop represents an abstract depiction of the lake and mountain landscape just outside the property.

Michael Clapper's 1,265-lb limestone sculpture was installed while the building was still under construction. The artist drove an 8,000-lb forklift through the building's garage, carrying the sculpture and dropping it onto the small area of tile that was laid down in advance. At over six feet tall and nearly four feet wide, the sculpture stands proudly in the building's lobby welcoming residents and visitors alike.
Show more
The Story
The art collection at Lakehouse Denver by NAVA Real Estate Development amplifies the multifamily property's premier location just steps from the beautiful Sloan's Lake, paying homage to nature, and most notably, water. Artworks are organic in theme and material, such as the sandstone entry sculpture by local artist Michael Clapper, or the rippled wood installation by Gary Burditt. Additionally, large-scale patio sculptures by Lachlan Ross, Will Clift, and Troy Pillow evoke balance, movement, connection, and harmony – important elements of the natural world. Meanwhile, a colorful mural by Taylor Herzog in the building's creative workshop space sparks inspiration and imagination. 
Made primarily by Colorado artists, artworks at Lakehouse are diverse in style, medium, and application, yet weave a cohesive thread through the property. The collection leaves a memorable impression on residents and guests, encouraging wellness and creativity throughout several amenity spaces. 
"I feel that my work, created mostly from carved stone and fabricated steel, tells its story through a visual language of dignified restraint. By using materials such as stone, metal and carved graphics, I intentionally compose a natural palette of color, pattern and texture that are inherent within the materials themselves. But it is my ability to provide public artworks that convey the site's story through a powerful simplicity of form that I am most proud." – Artist Michael Clapper
Photo Credit: Lakehouse Residences and NAVA Real Estate Development.
Show more