Go Back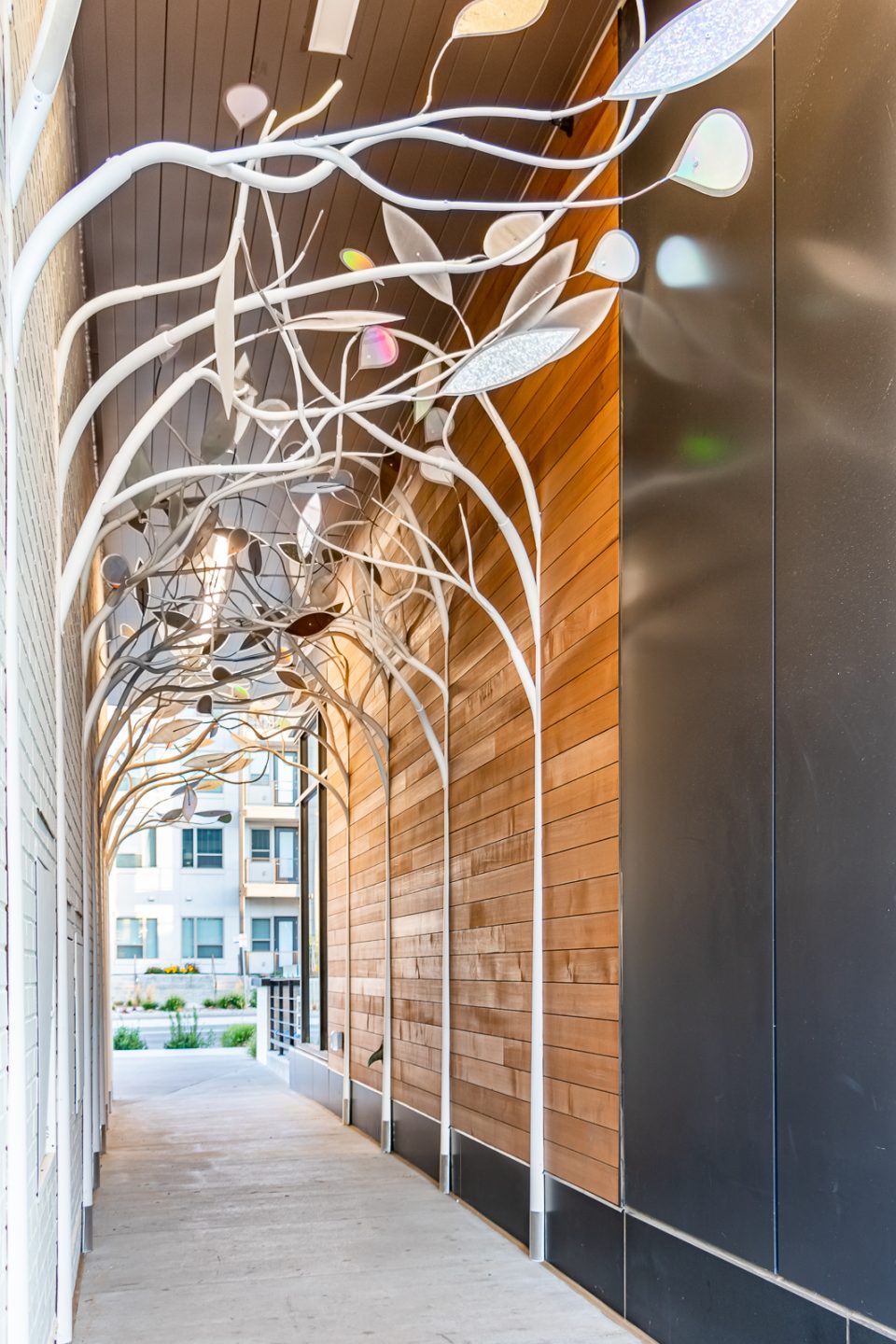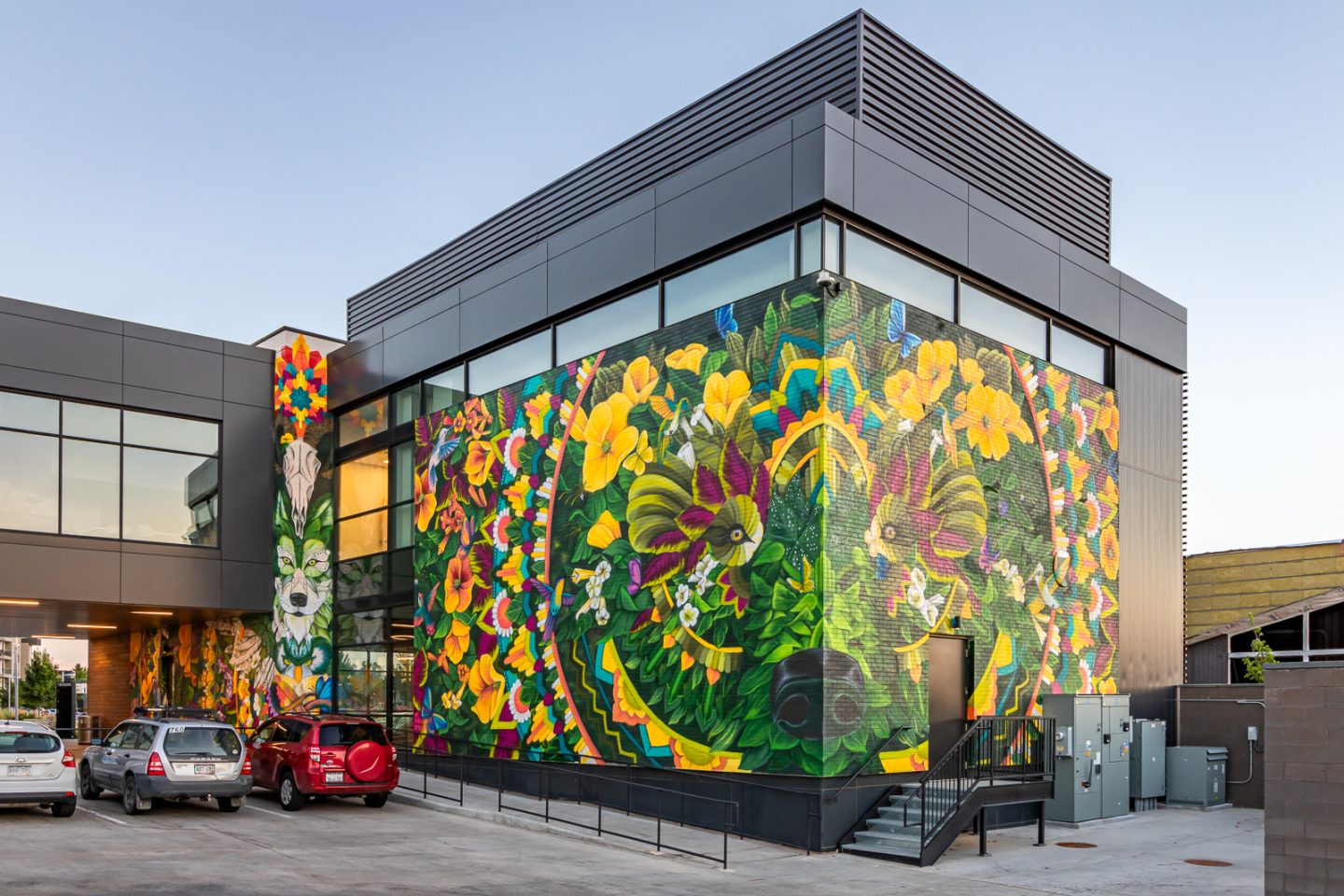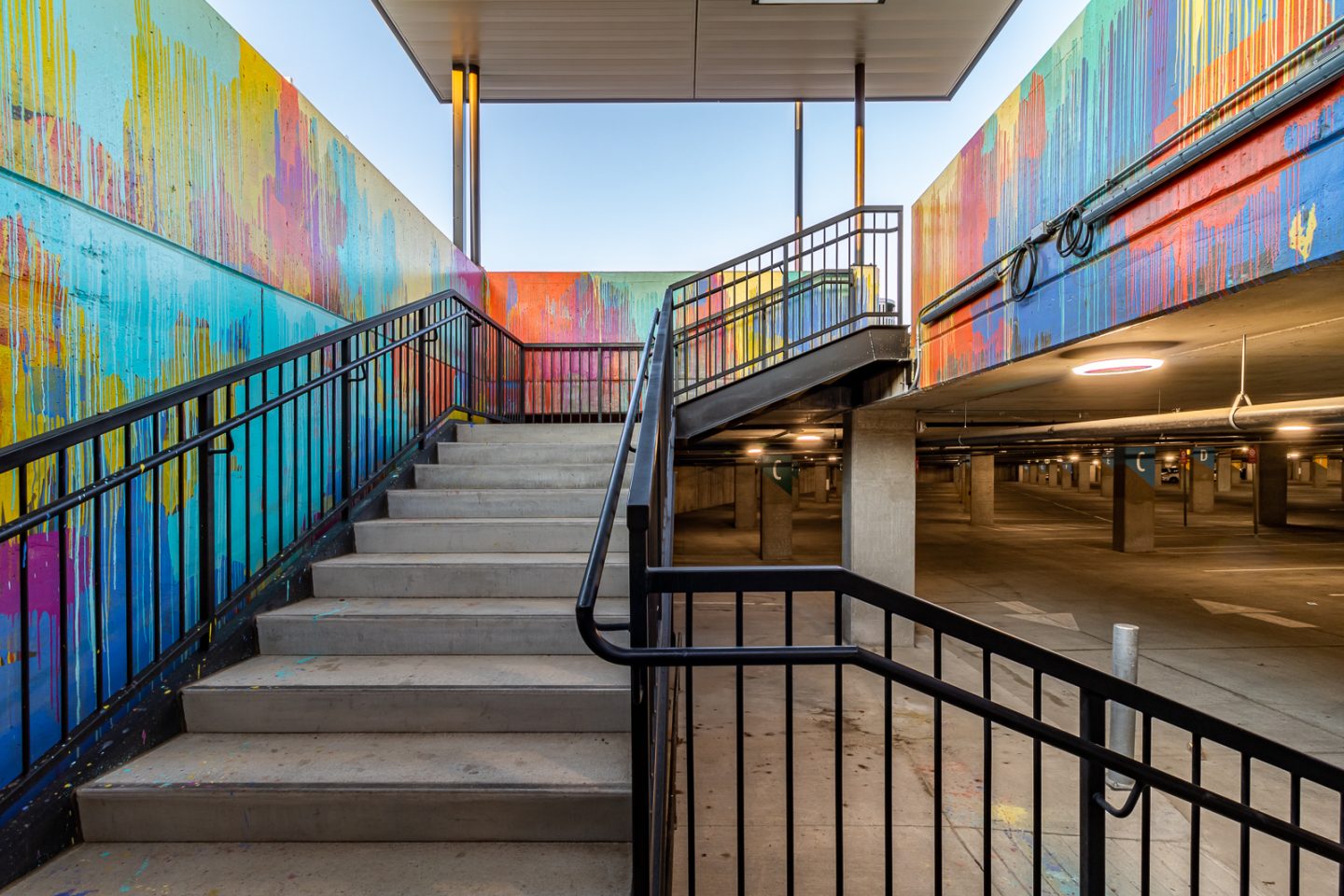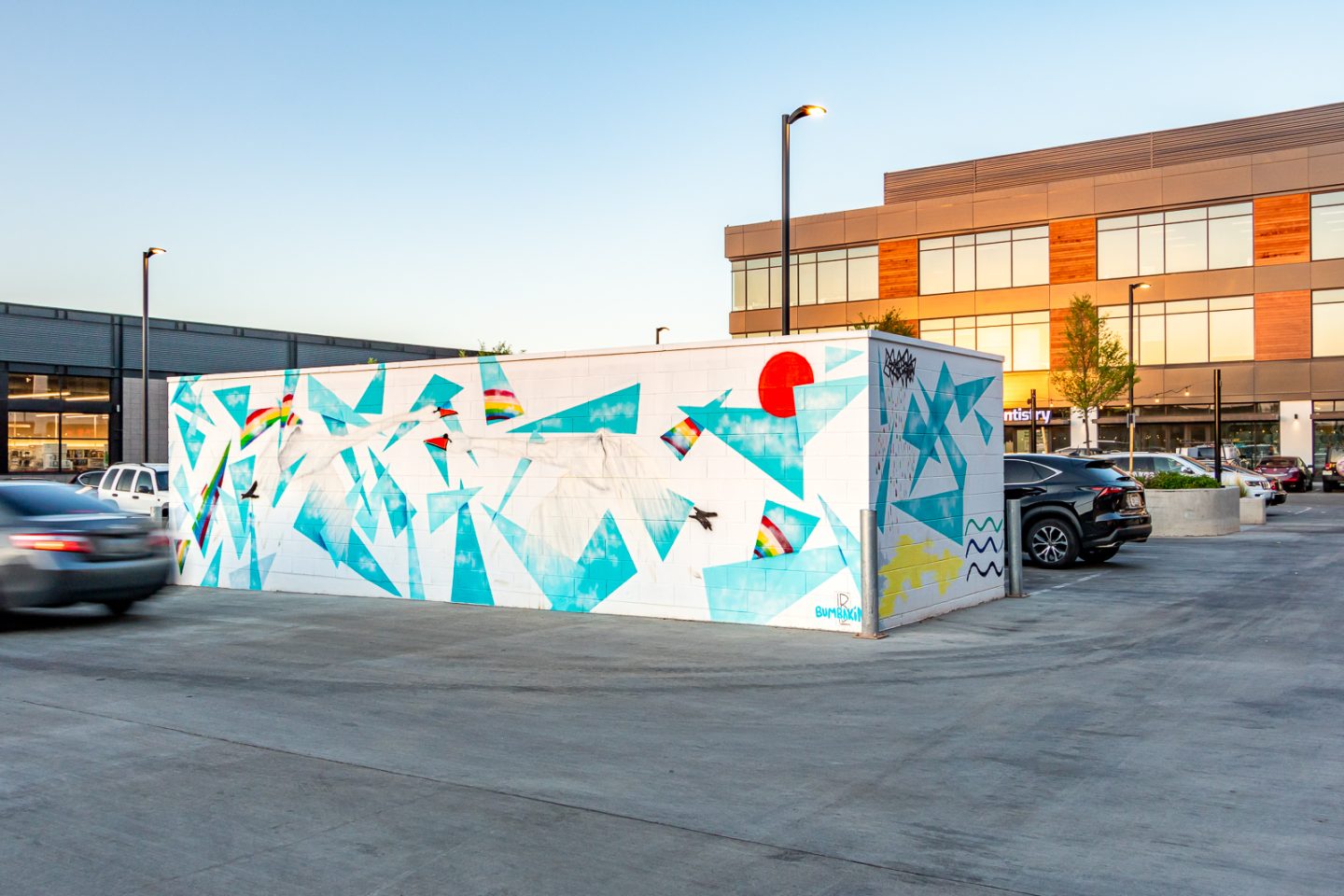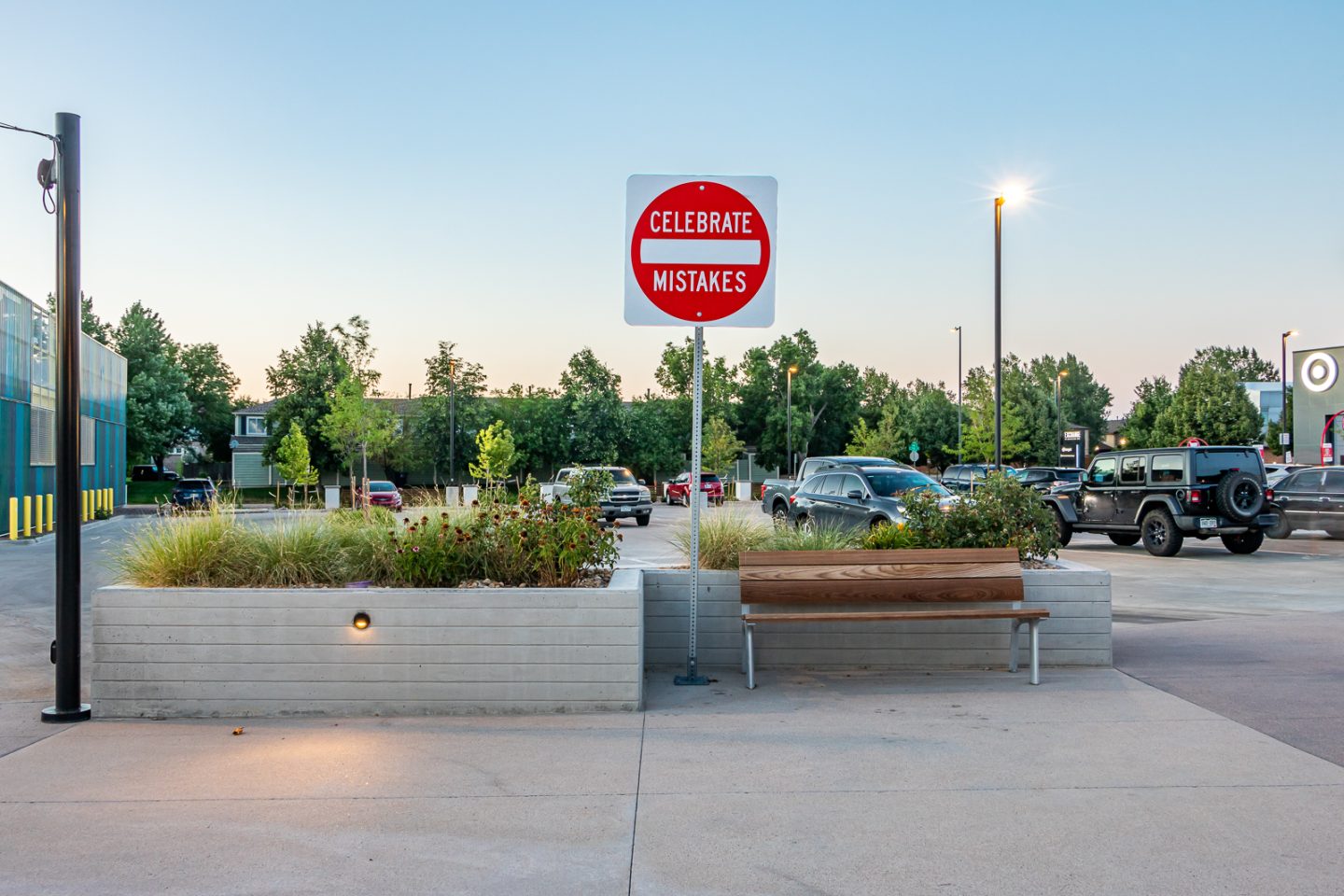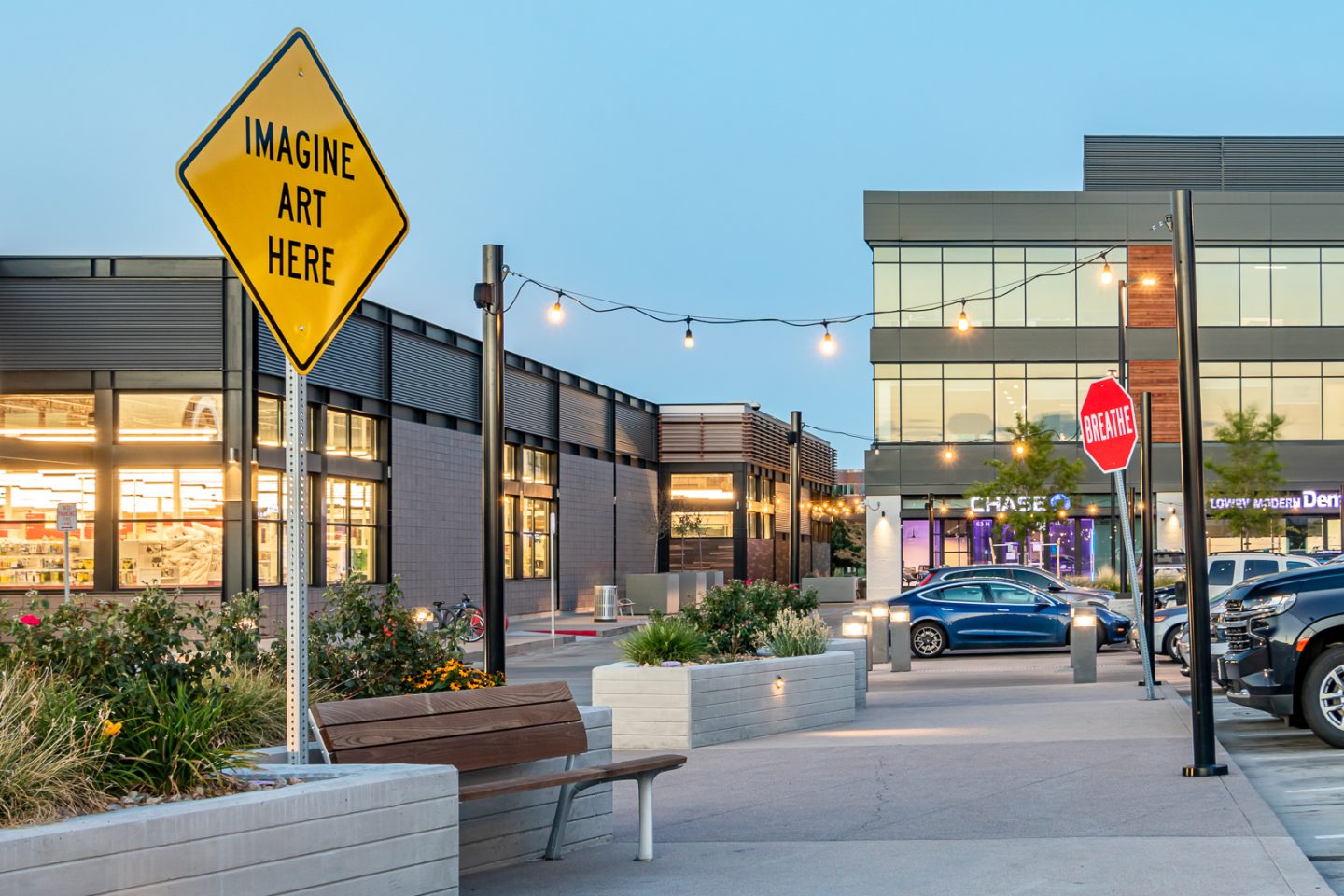 The Exchange
at Boulevard

One

Denver, Colorado

Highlights:
Activated the 1.5-block mixed-use redevelopment with public art

Oversaw allocation of public funding for art from the Denver Urban Renewal Authority

Developed an artistic competition to encourage monthly community gathering and creative expression

3 large-scale murals and 2 sculptural installations establish an iconic sense of place
Show more
The Story
The Exchange at Boulevard One by Confluent Development and Kelmore Development features 200,000-square-feet of commercial space, home to an engaging mix of retail, restaurant, office, and entertainment areas that attract members of the popular Lowry neighborhood and beyond. NINE dot ARTS worked with Confluent to allocate public art funding from the Denver Urban Renewal Authority (DURA) toward an engaging public art program that would strengthen synergies among the mixed-use space and revitalize the suburban area into a memorable urban destination. Additionally, we developed a monthly visual art and poetry competition to encourage frequent community gathering and creative expression. 
Highlights of the art program include vibrant murals ranging from human scale to monumental, such as Kirileigh Jones' massive wrap-around mural spanning four walls, as well as murals by Lio-Bravo Bumbakini and Magik Studios, which add color and life to traditionally gray spaces like the utilities storage and a parking garage. Other installations create moments of surprise and delight while supporting intuitive navigation. For example, Airworks Studio's whimsical kinetic installation beckons people through a passageway, while Scott Froschauer's promenade art signs spark joy and curiosity amongst visitors. Altogether, the friendly, multigenerational artworks have become an amenity within the neighborhood, meanwhile distinguishing the development as unlike anywhere else in Denver.
Show more