Go Back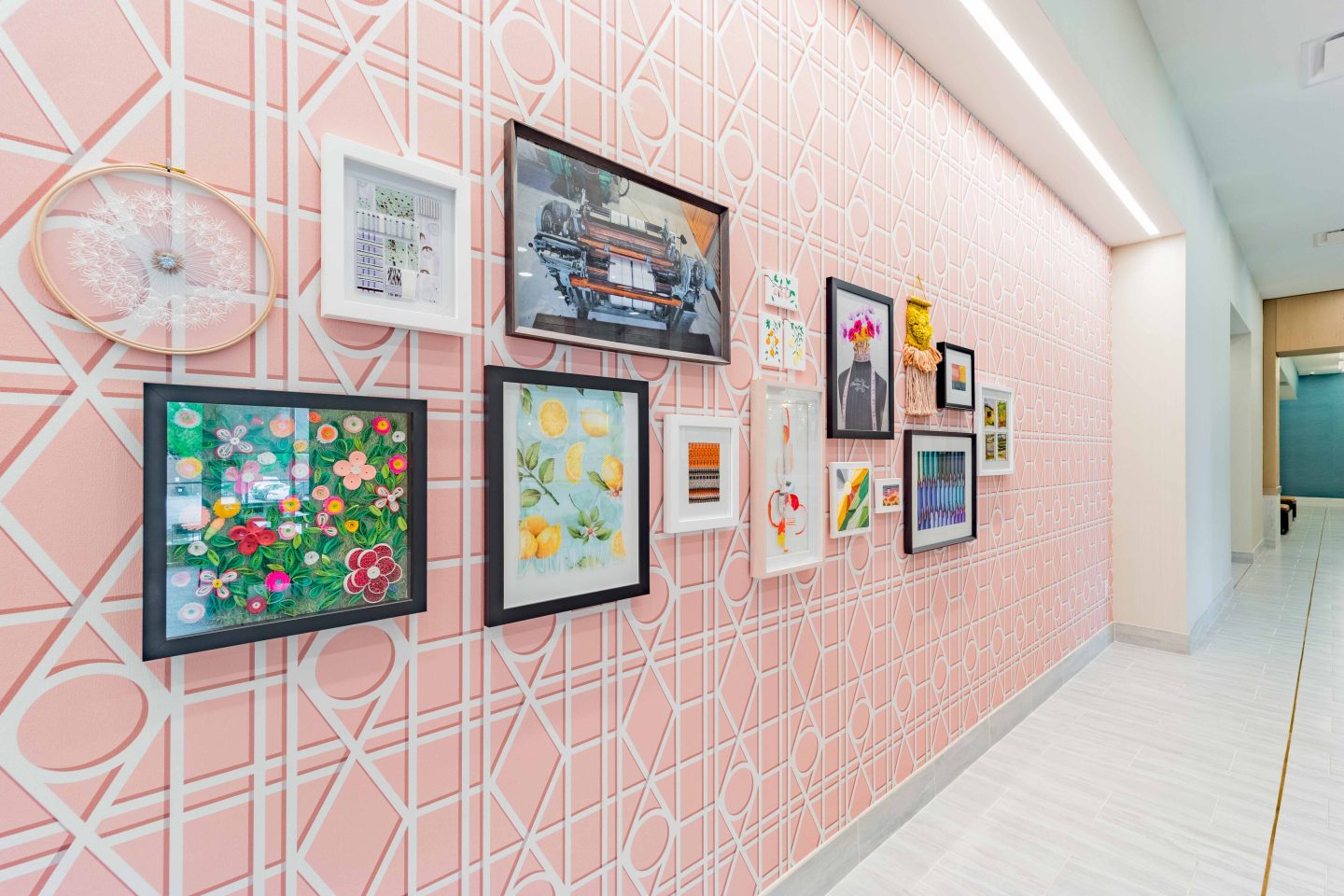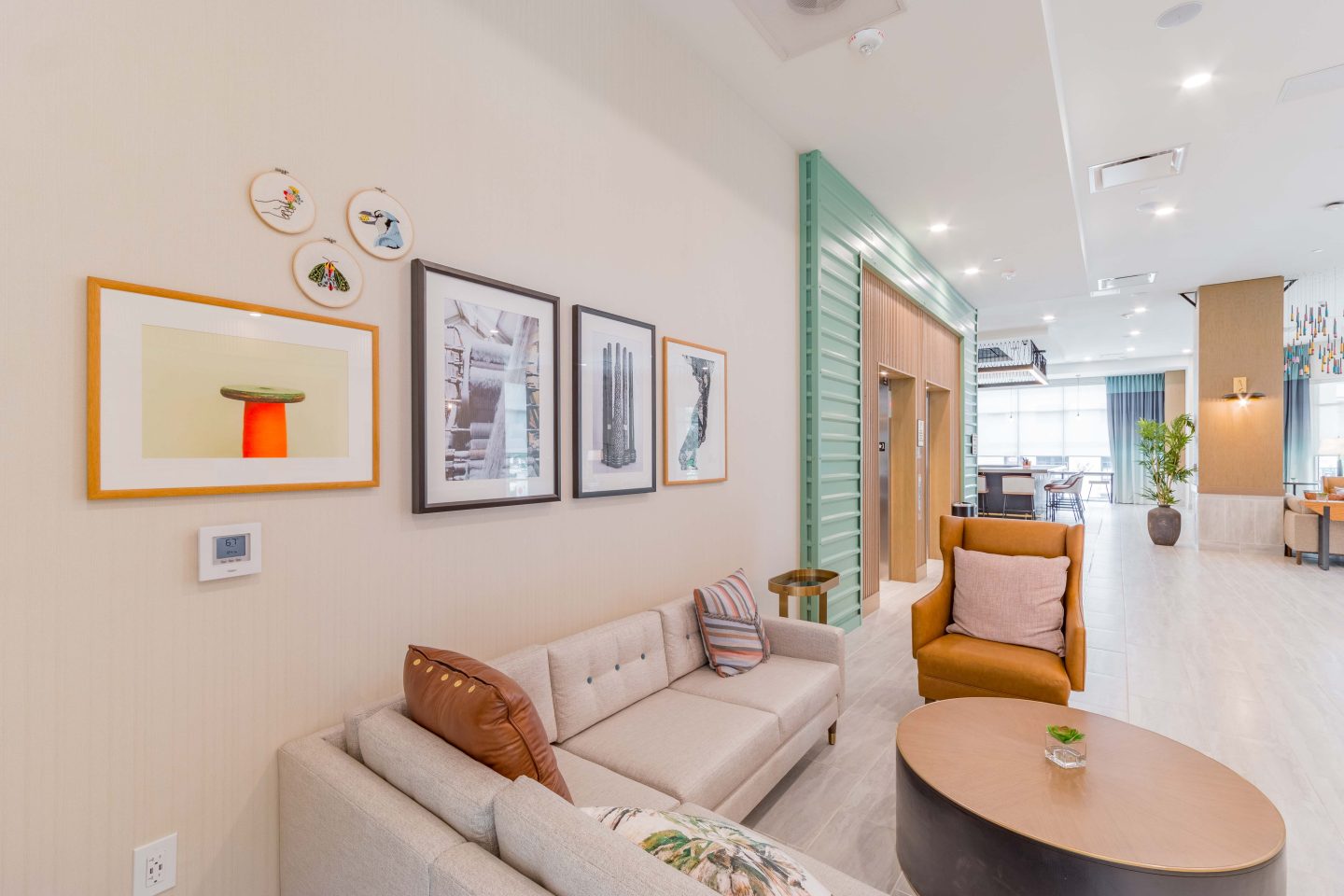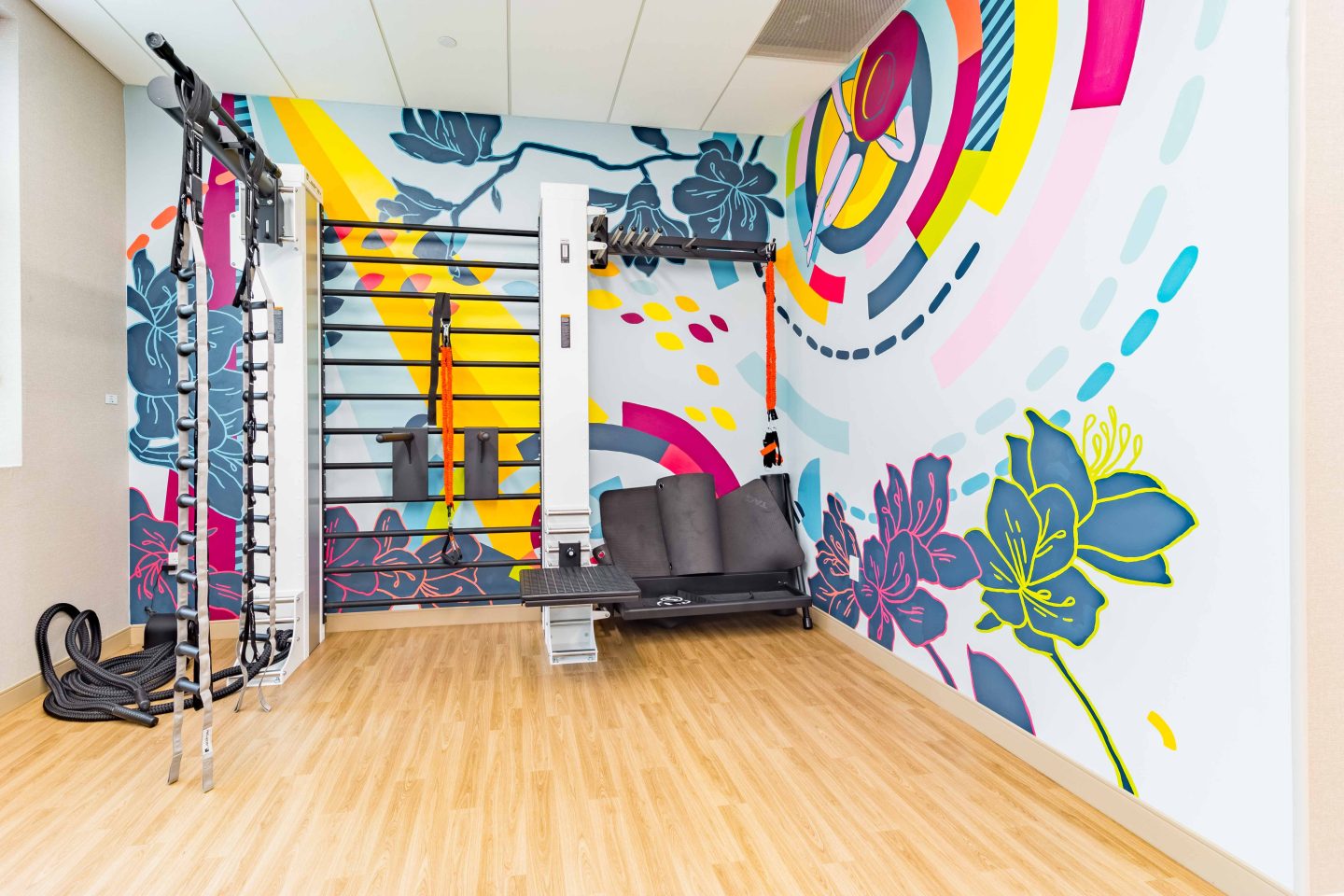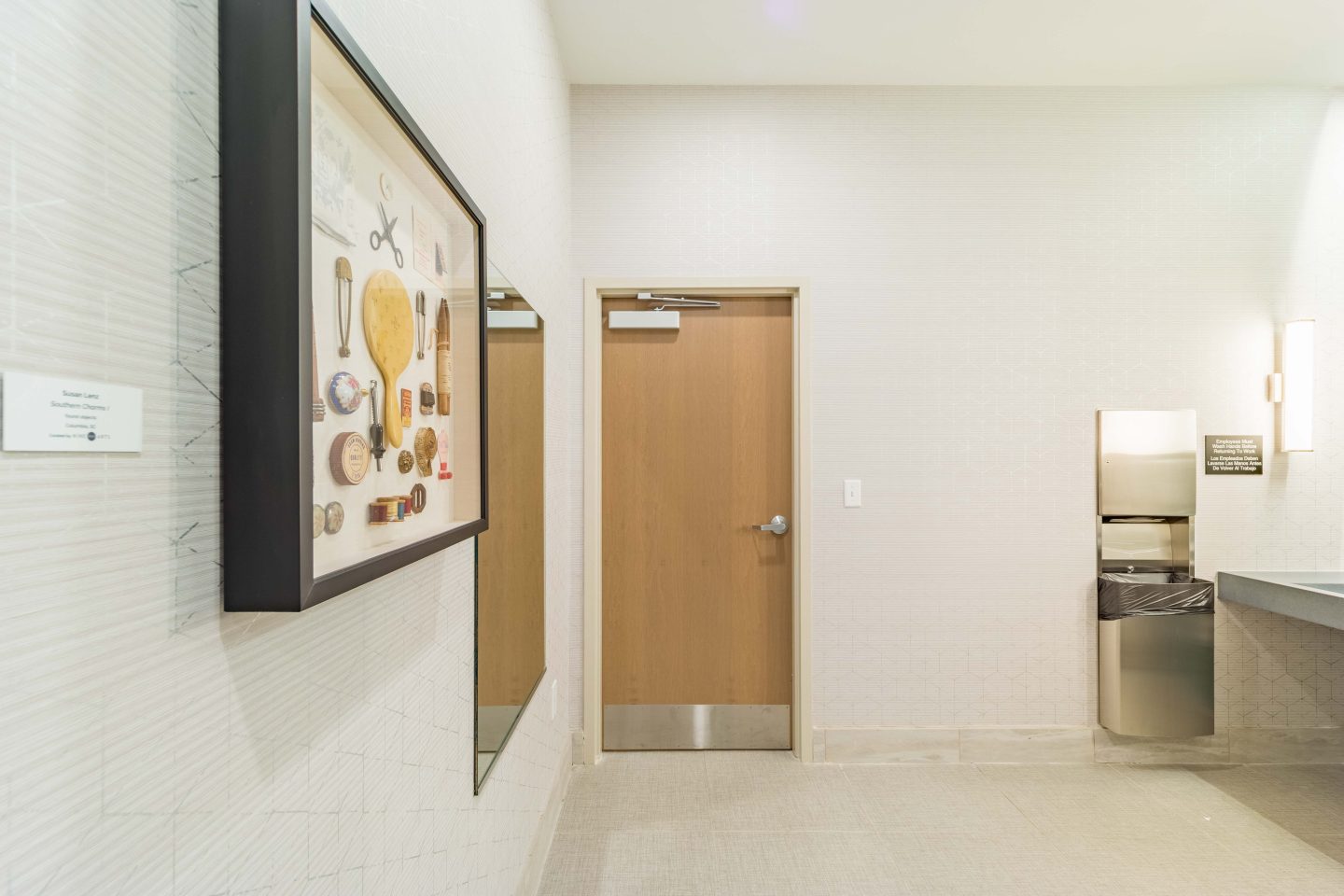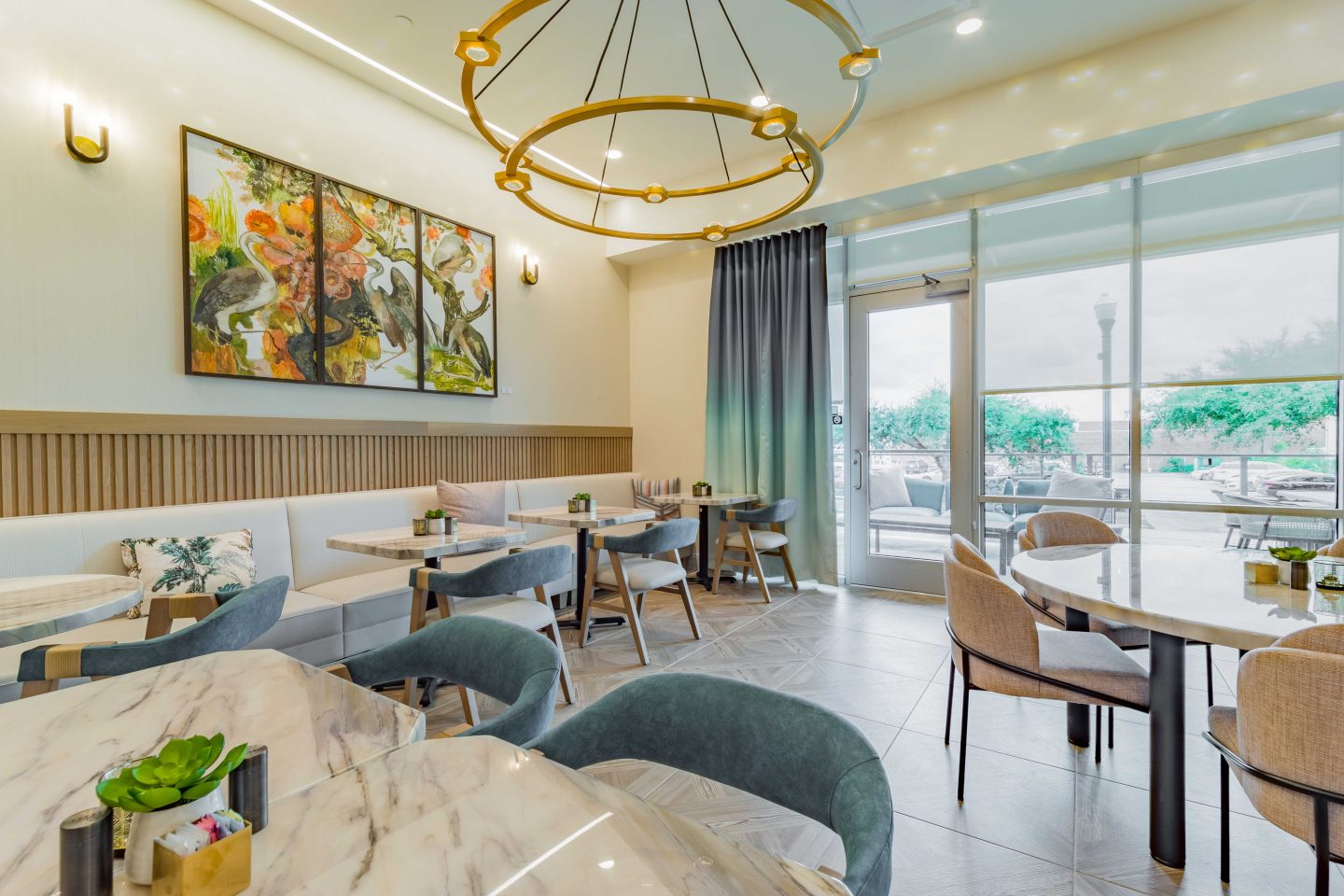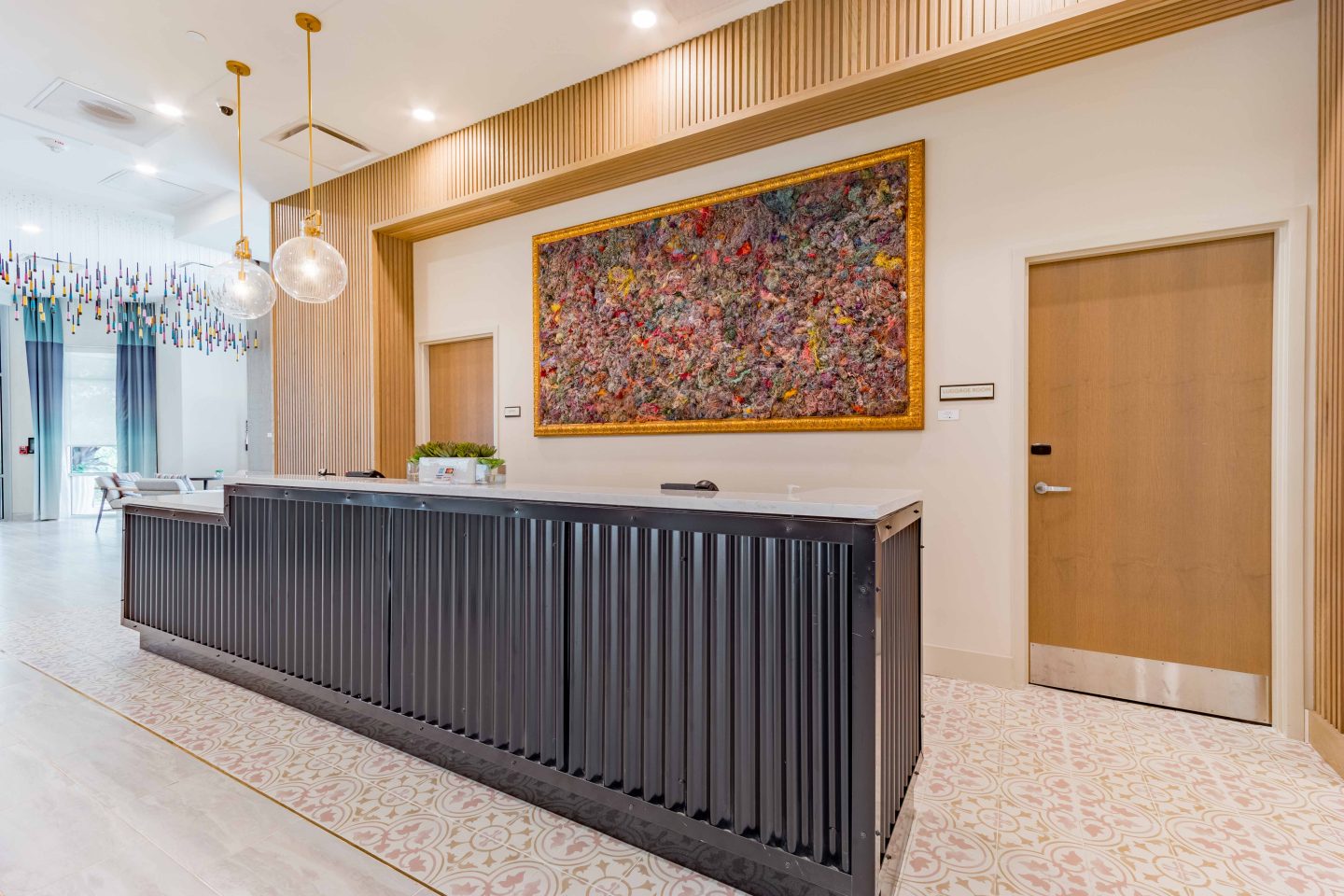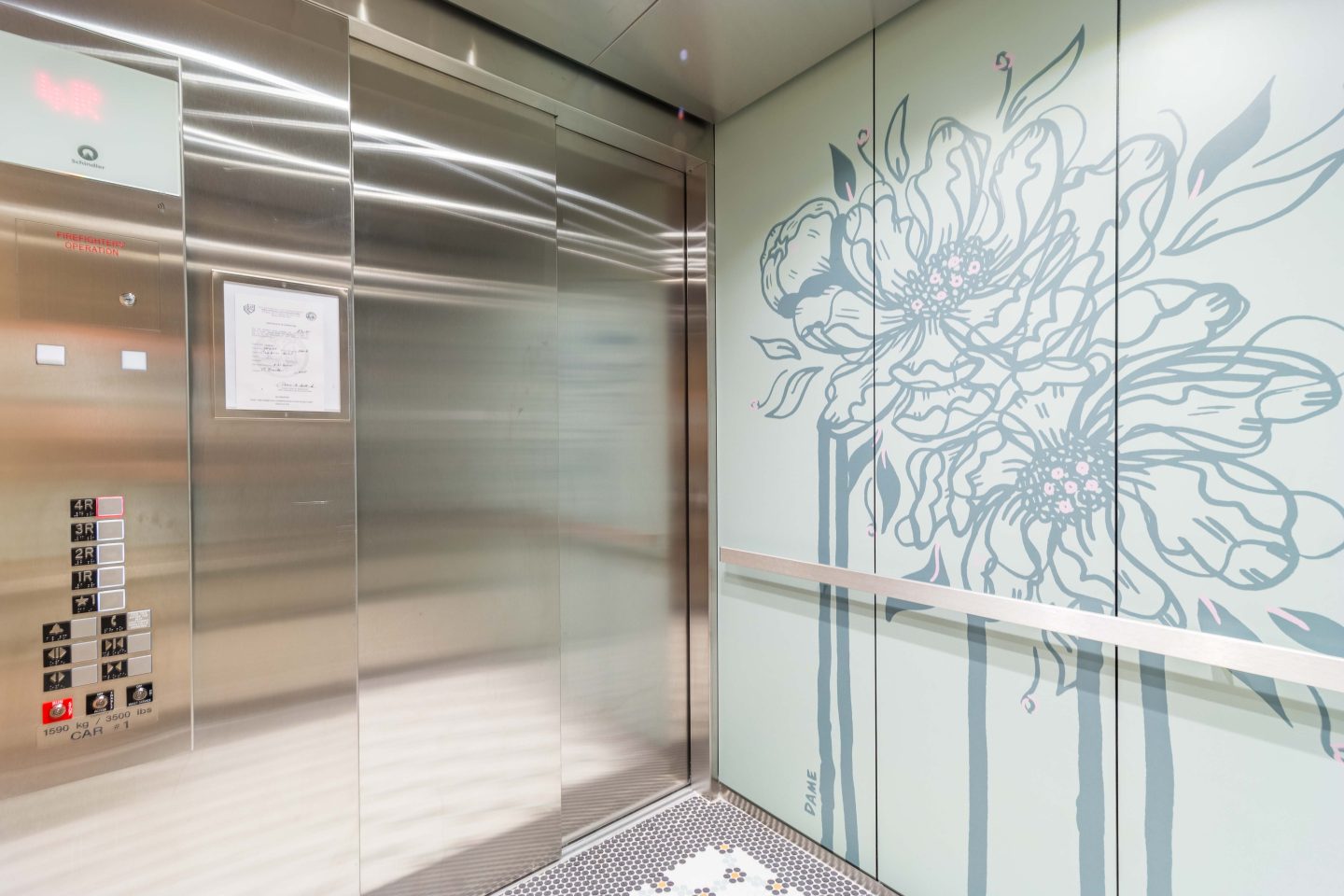 Cambria Hotel
Columbia, South Carolina
Highlights:
Artwork can be found on the hotel's main floor and in 150 guest rooms.

The collection includes four commissions by local artist Susan Lenz, whose studio is just 3 blocks from the property.

Columbia, SC artist Cait Maloney completed her massive fitness center mural in just 1 week.
Show more
The Story
Cambria Hotel Columbia Downtown The Vista by Highside Development and Choice Hotels is located at the hub of Southern charm and hospitality, where guests can enjoy a hyperlocal art collection that pays homage to the city's history. Formerly a trading hub for the textile industry, the influx of travelers from surrounding cities infused Columbia with diverse cultural influences that are uniquely reflected in the art collection. Items that were once warehoused such as textiles, metal, and alcohol are celebrated through the art collection, and refined yet playful artwork reminds guests of the approachable Southern kindness that surrounds them. 
Upon entry, visitors are greeted by two tactile, experiential artworks by local artist Susan Lenz, whose studio is just blocks from the hotel. Her installation "Suspended Pirns," hangs from the lobby ceiling, enticing guests with its peculiar make-up of found objects and fibers. A tool used in weaving, these "pirns" honor the history, people, and labor of Columbia's textile mill community. Susan's nearby fiber artwork, "Exposed Threads," reinforces this message, featuring mounds of colorful thread inside a captivating gold frame, placed directly behind the reception desk and setting the stage for the rest of the collection. Other artwork in the collection by Susan Lenz includes a collection of found objects entitled "Southern Charms I & II," and her textile piece, "Columbia Quilt" featured in the hotel guest rooms.
Also in the guest rooms are custom headboards made by Other Furniture, which seamlessly complement each space and serve as artworks themselves. Travelers can also enjoy an eclectic salon wall featuring unique threaded artworks by Ashton Zager and Aušra Merkelytė, a mixed media collage by Teresa Roche, quilled paper flowers by Fairoozan Art, and photographic prints that nod to Columbia's textile history by digital2real and David Woodfall.
Other collection highlights include Cait Maloney's energetic mural spanning two walls of the fitness center; Jessica Dame's peony print decals in the hotel elevators; and the colorful, three-paneled painting in the hotel restaurant by Diane Kilgore Condor – a local artist whose current studio was the former Brandon Mill General Store in Greenville, South Carolina.
Altogether, the art collection at Cambria Hotel Columbia Downtown The Vista represents the city's rich cultural heritage and Southern charm, creating a welcoming, organic environment for guests and locals alike. 
Show more