Go Back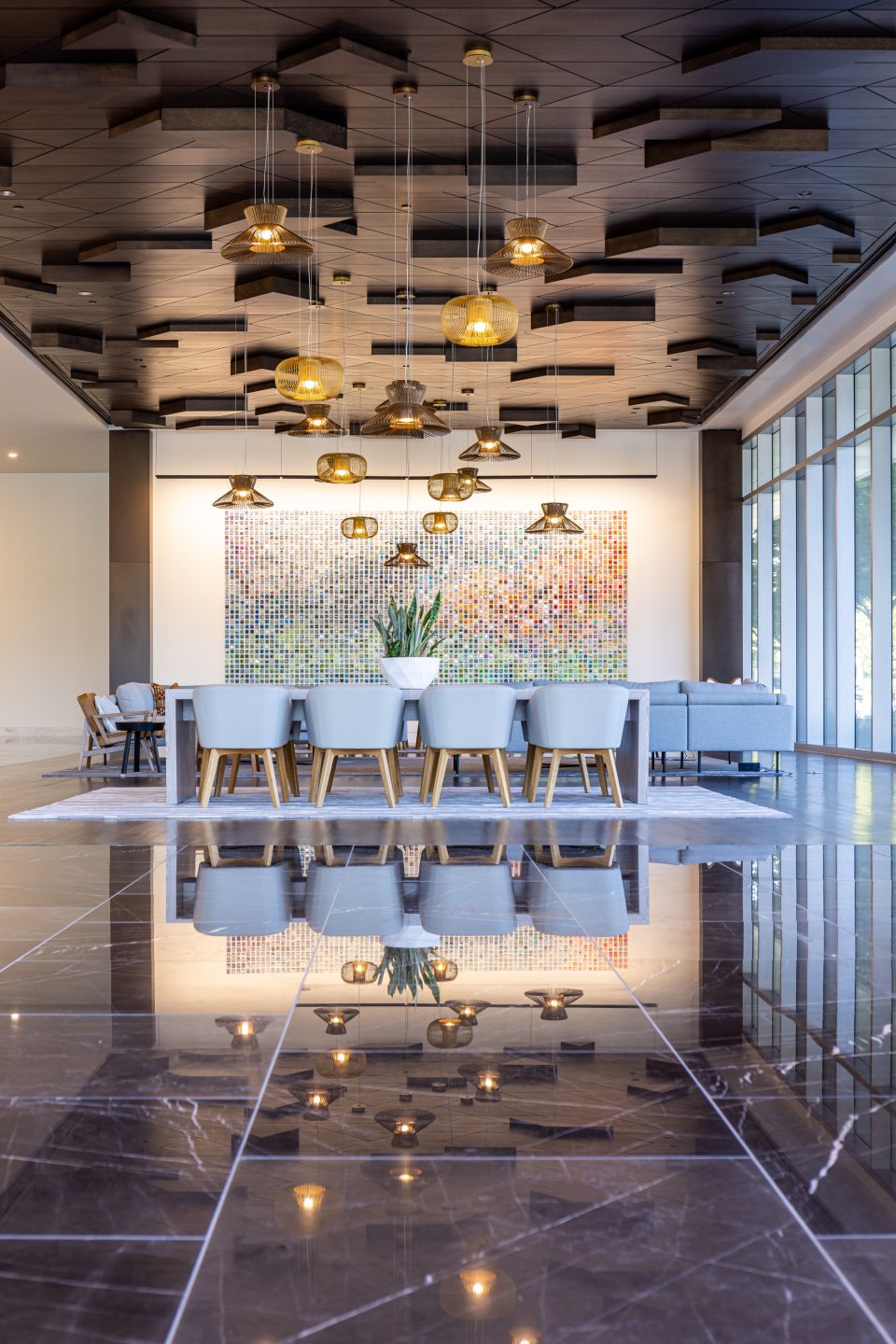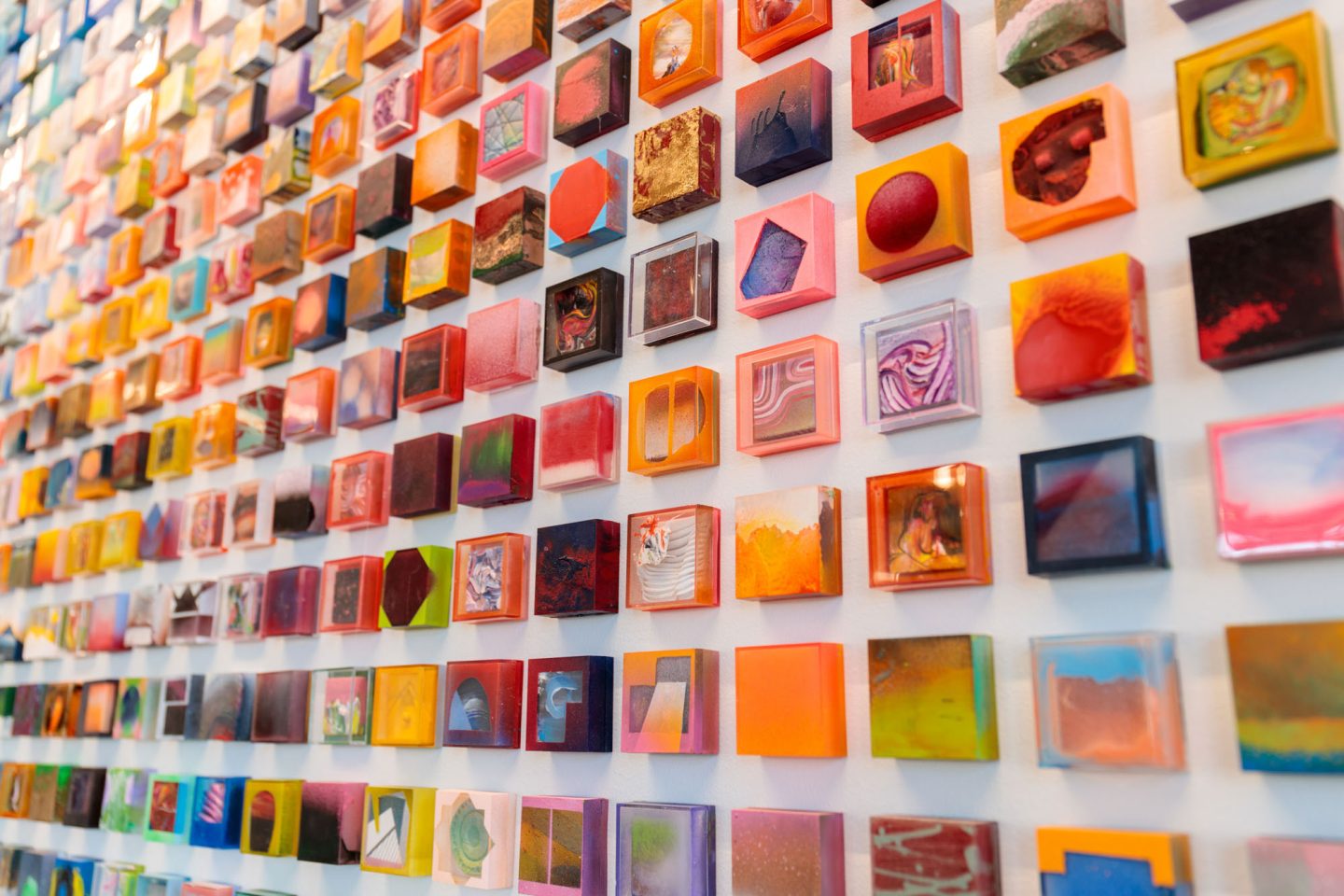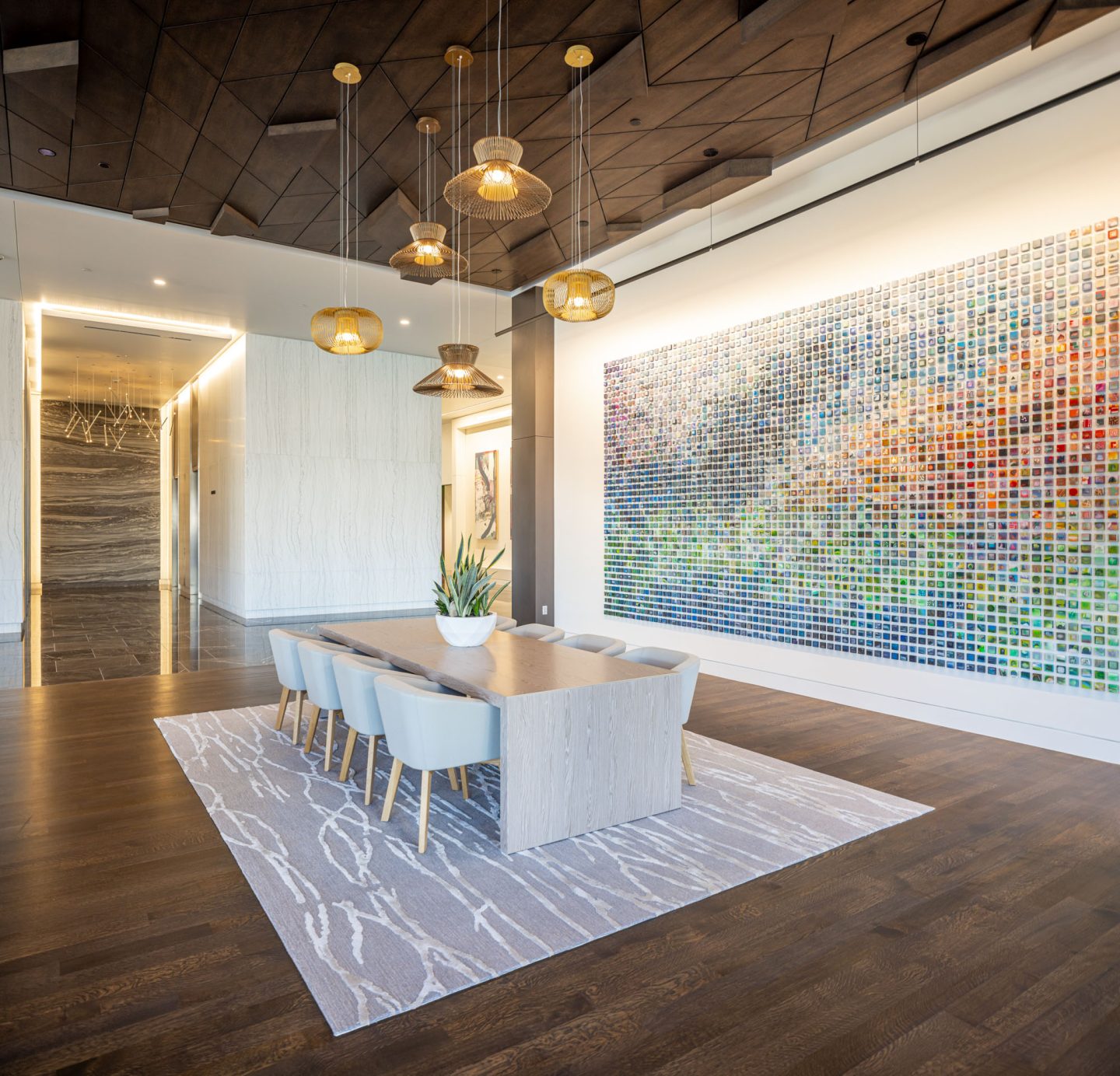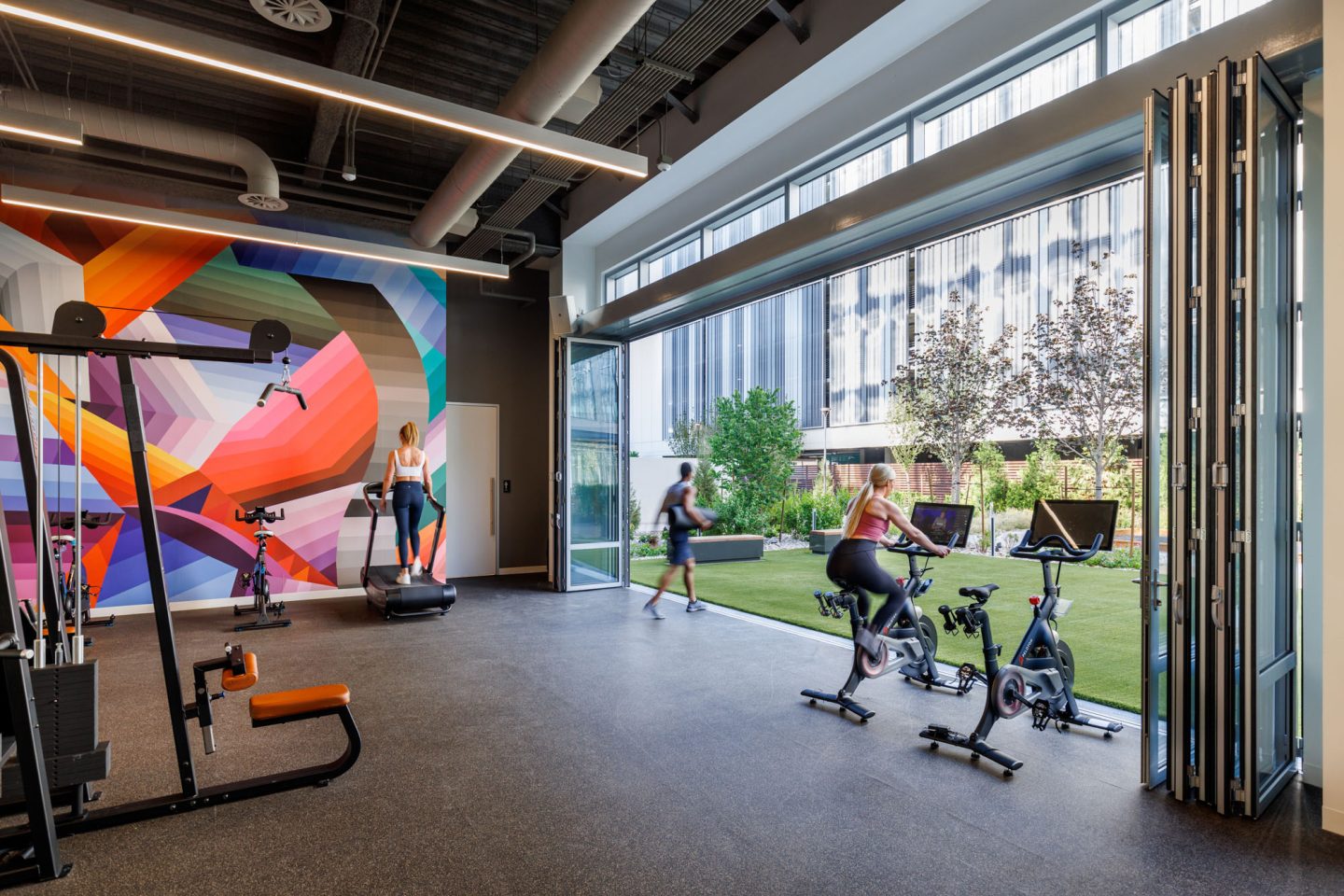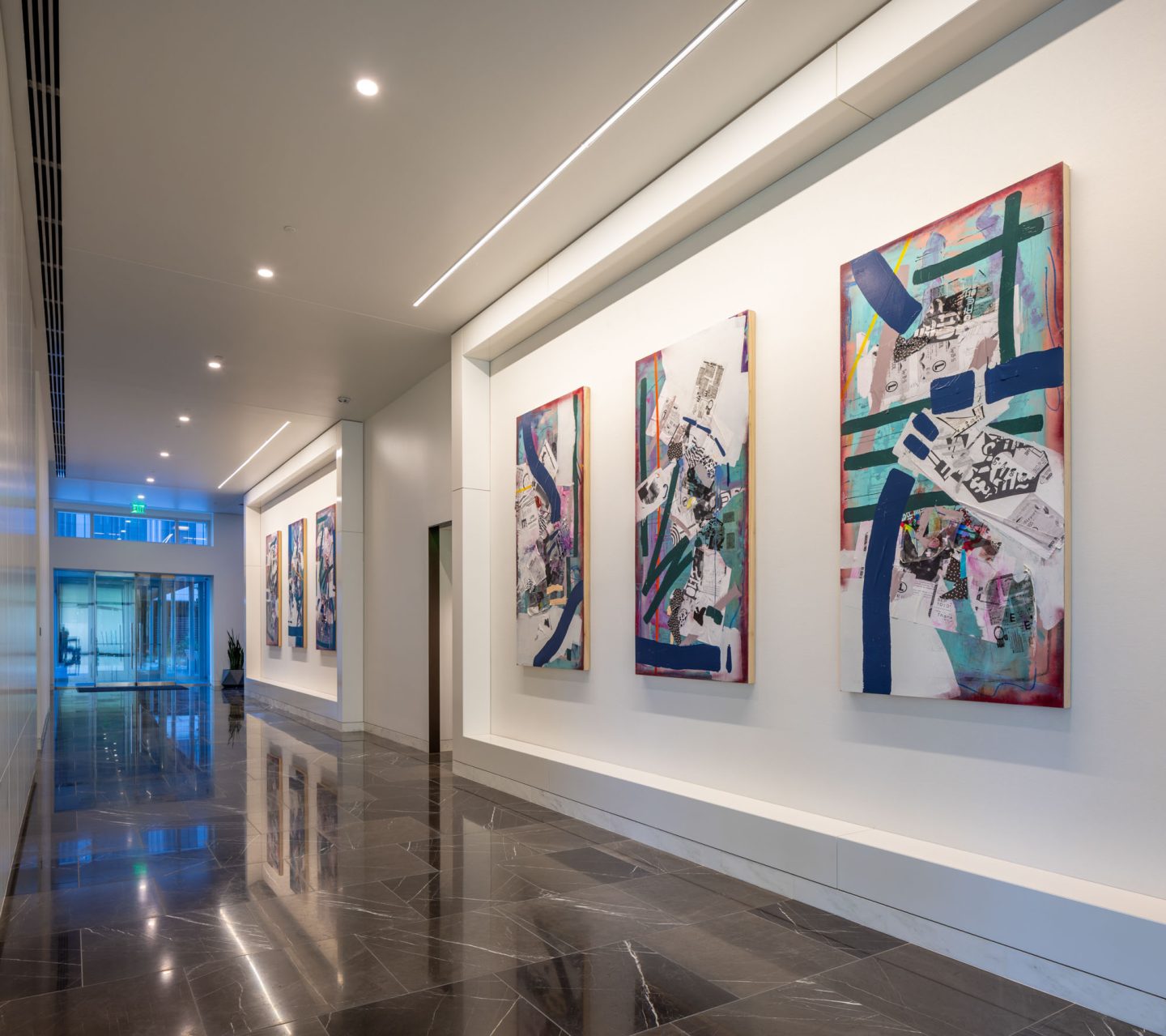 650 Main
Salt Lake City, Utah
Highlights:
Featuring three originals and one vinyl installation, the artwork elevates 650 Main as the premier workspace in Salt Lake City.

Artist Jonathan Saiz's installation is made up of 3,321 colorful 2-inch paintings and took 30 hours to install.
Show more
The Story
The art collection at 650 Main by Patrinely Group amplifies the amenity rich office space through colorful, innovative installations meant to awaken a sense of discovery in the building's tenants and visitors. Artworks incorporate visual depth, collage, dimensional layering, and mixed media to energize the office's main floor and establish a memorable sense of place.
In the lobby, tenants are greeted by a large-scale installation by Denver-based artist Jonathan Saiz entitled An Imagined Place and Time. The artwork includes 3,321 unique, 2-inch paintings covering a 20-foot wide by 10-foot tall space. Casting colorful light throughout the lobby, these miniature paintings create a vibrant mural depicting joyful elements of humanity including nature, curiosity, pop culture, and more.
Nearby, a series of three paintings on wood titled A Saint Named George by Denver artist Moe Gram reflects the artist's move from California to Colorado, capturing her anxiety and ambition in one moment in time – at a sleepy motel in St. George, Utah. 
The pre-function area of the office features New Mexican artist Pam Fortner's nature-inspired sculptures made of paper, steel, and acrylic. Tribute to the Land pays homage to the sweeping patterns found in the red rocks of Utah's deserts, using curved paper to portray wind and water sculpting ancient stone into the beautiful vistas found throughout the state today. Meanwhile, Tribute to the Sky honors Utah's famously blue skies and uses similar curvature to represent the currents of the wind, complemented by subtle clouds and morning stars. 
And we can't forget Nashville artist Nathan Brown's geometric vinyl installation for the indoor/outdoor fitness center, which captivates users and enhances this upscale amenity. 
Altogether, the art collection at 650 Main establishes the office not as an obligation, but as an enticing destination where interests and innovation collide.
Show more