Go Back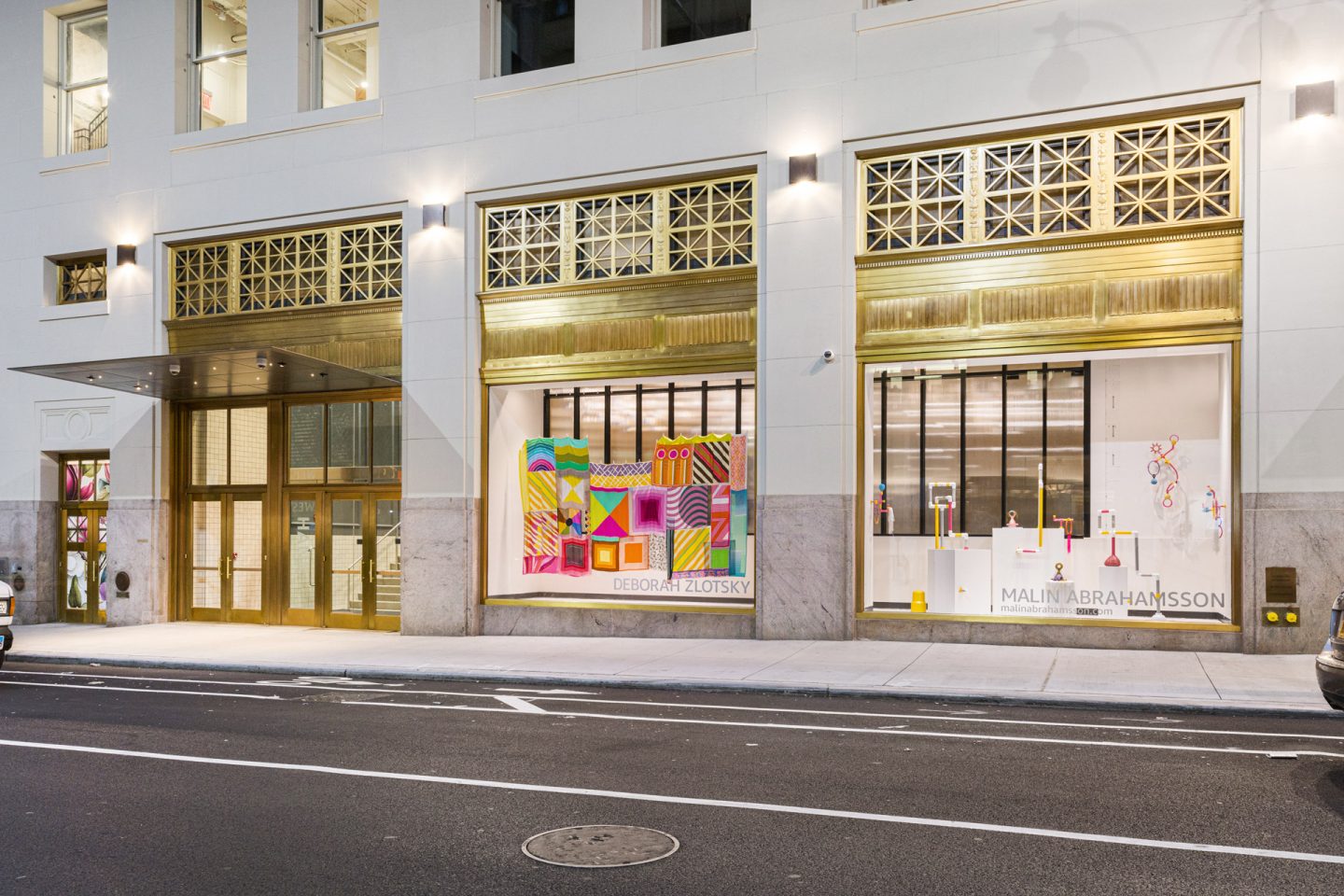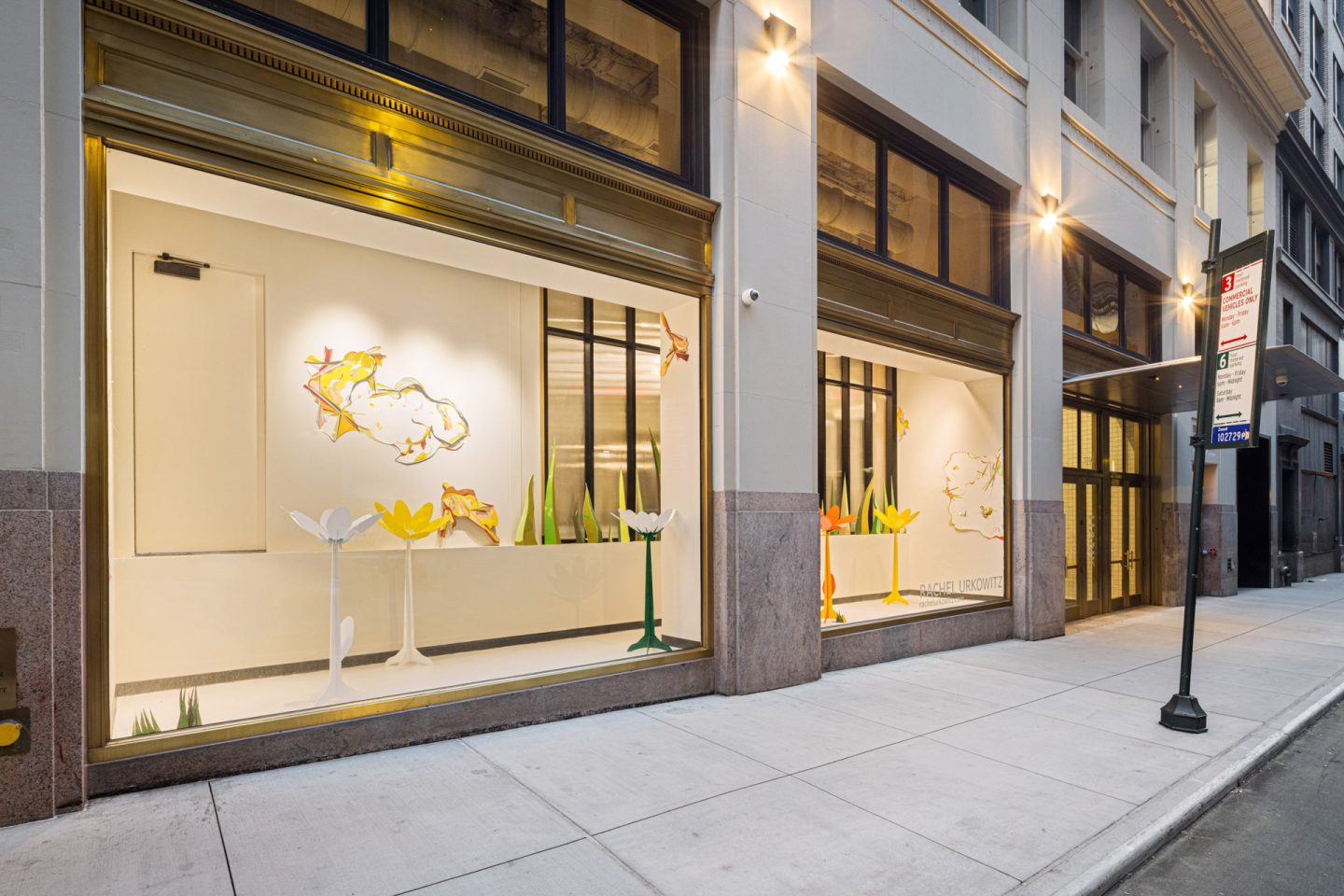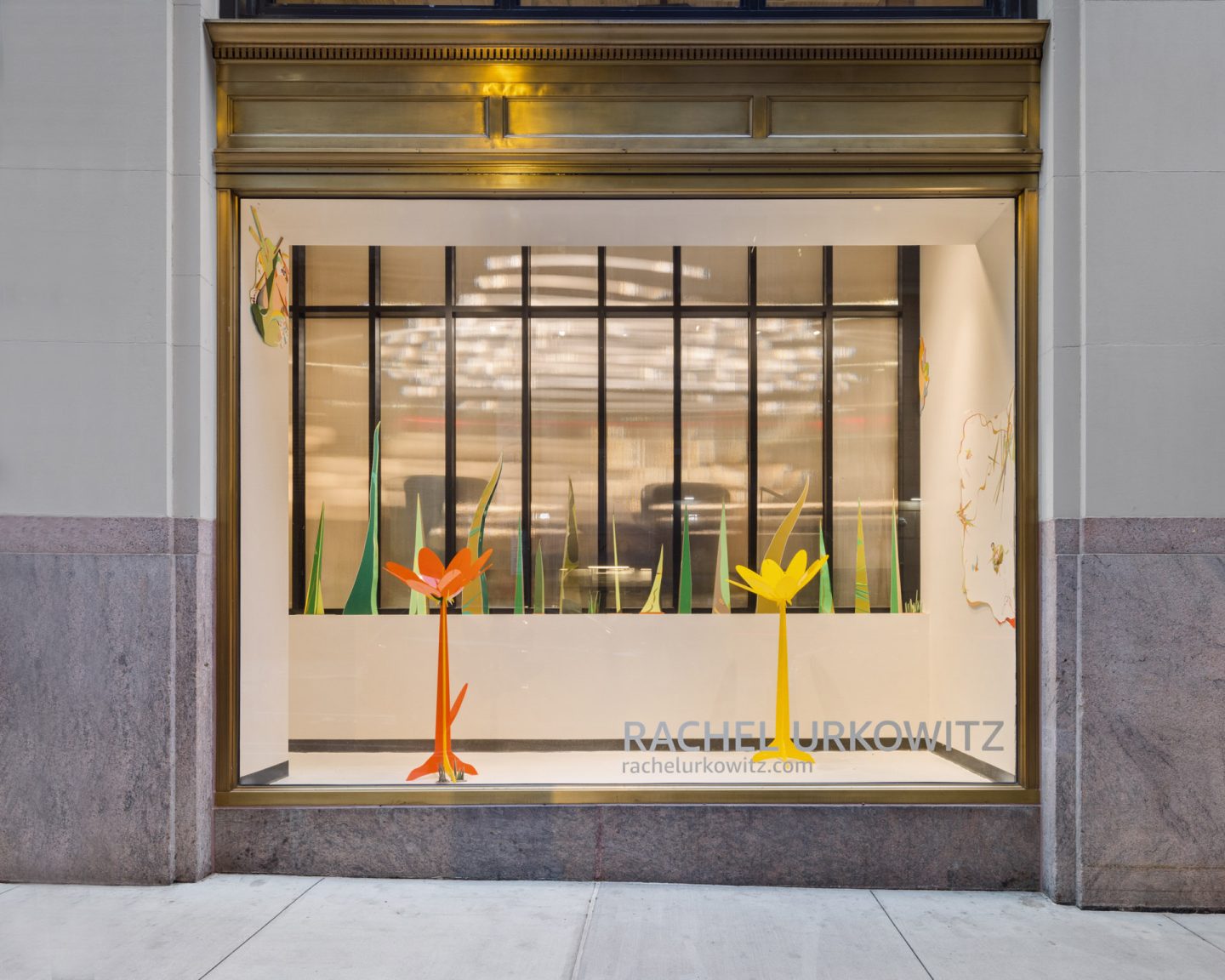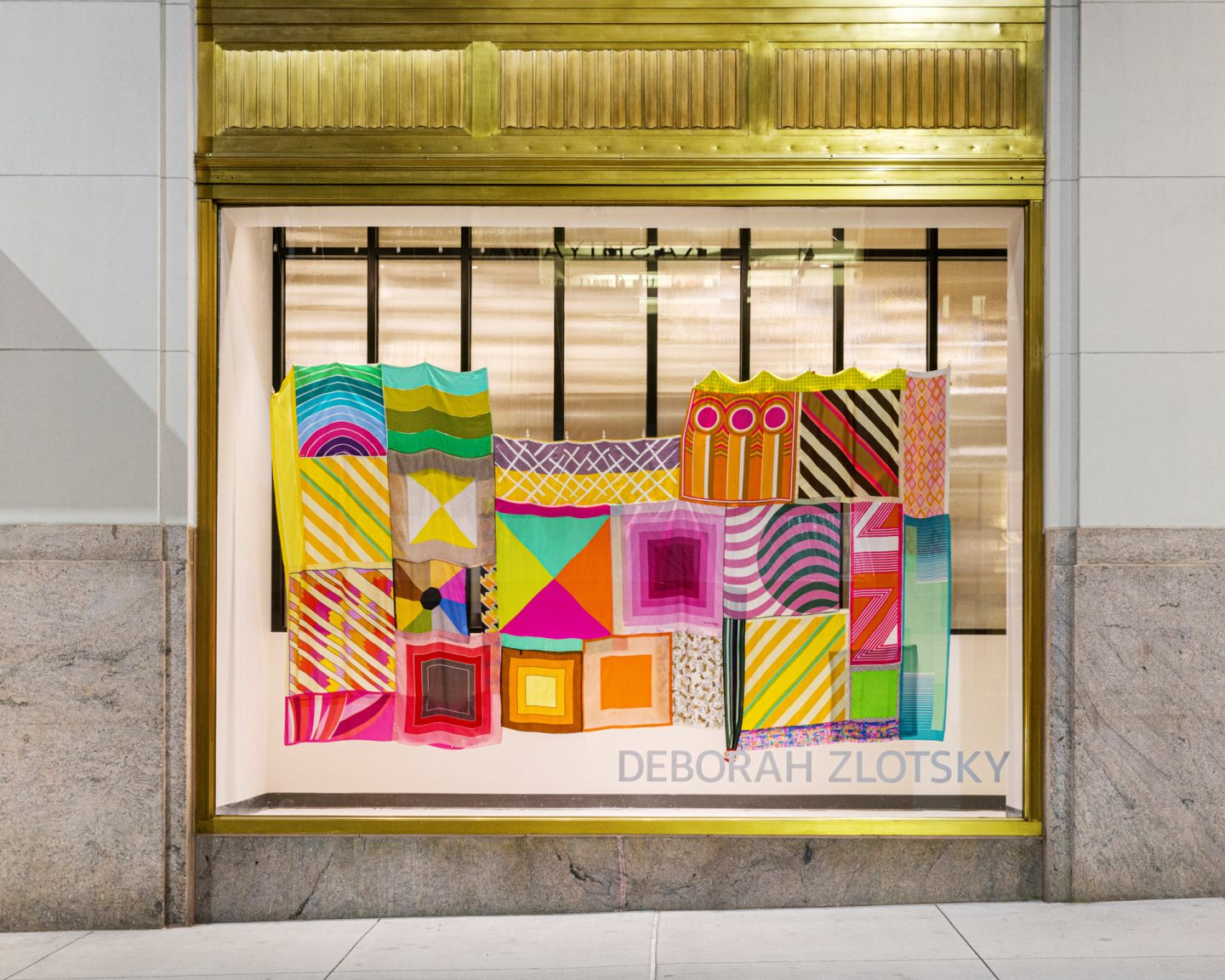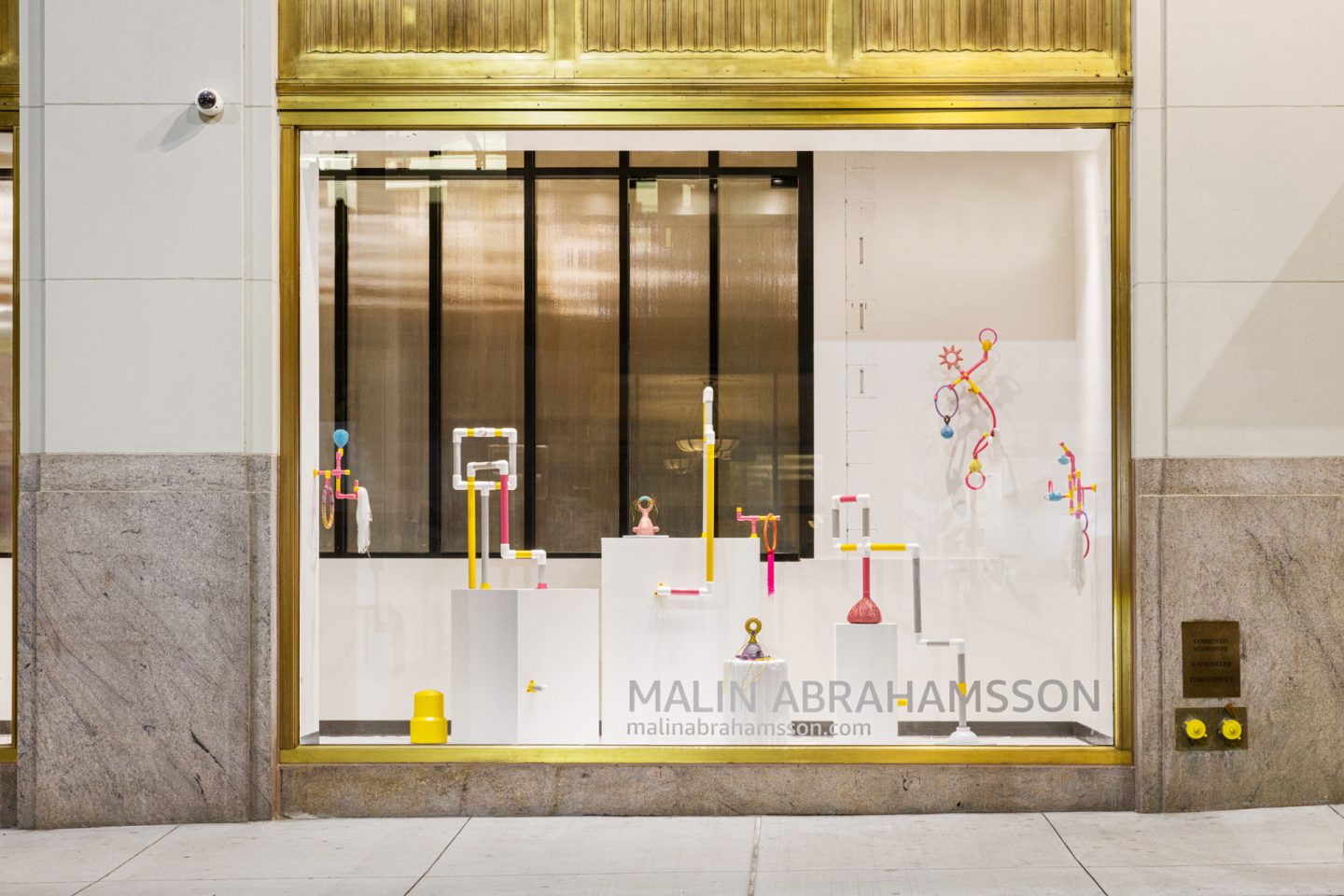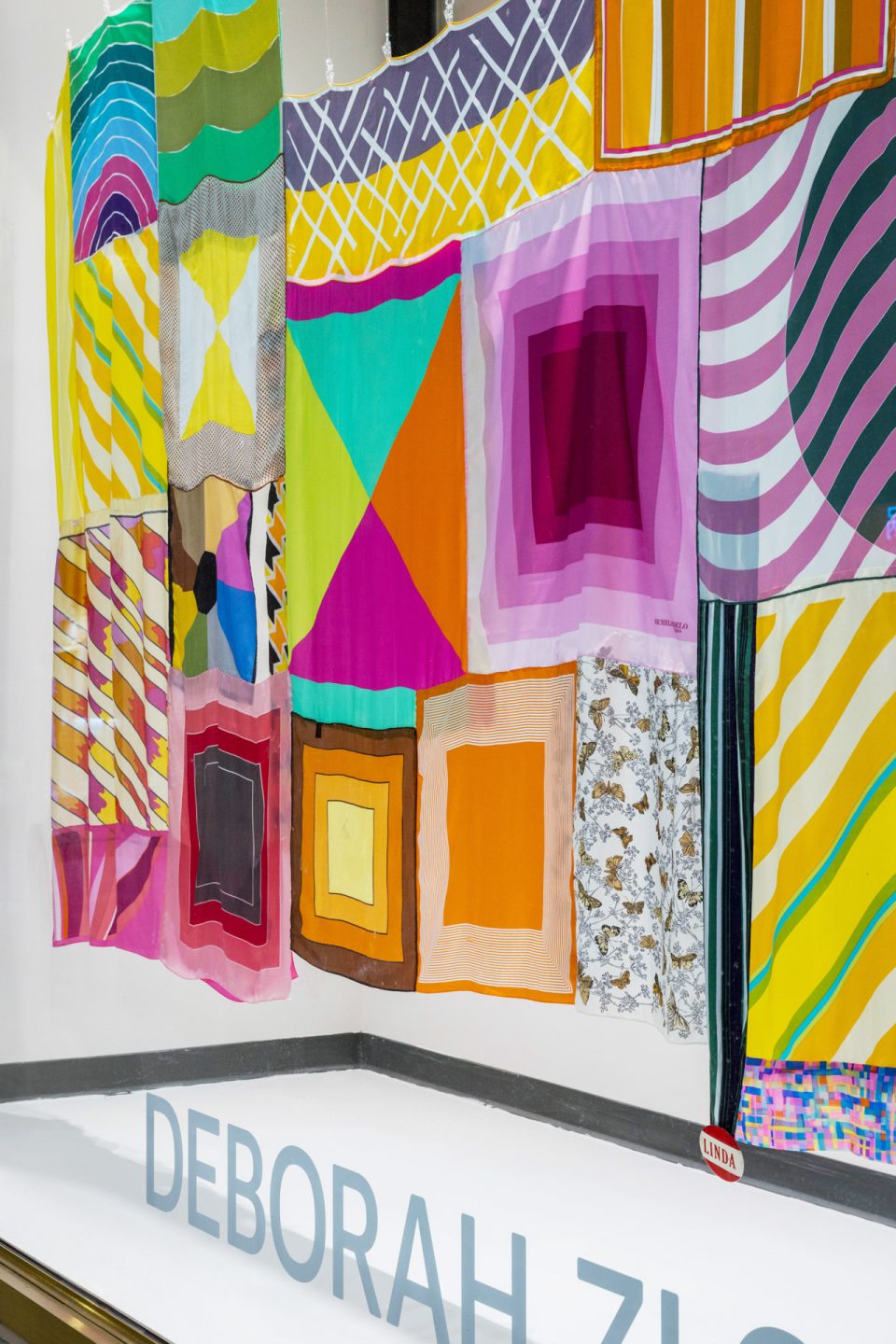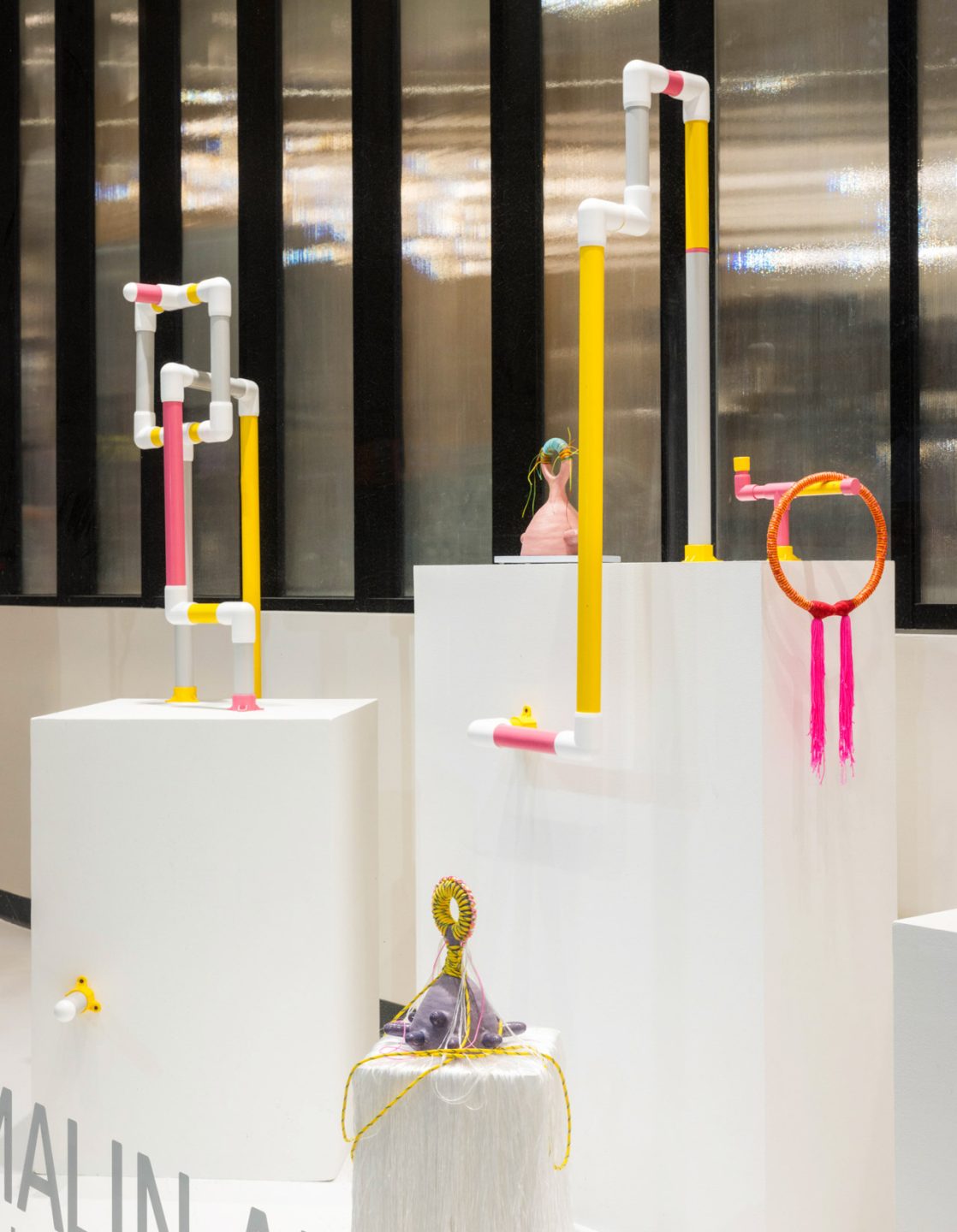 Amazon Hank
Office Windows
New York City, New York
Highlights:
Rotating window displays feature installations by three local women artists

Installations pay homage to the historic Lord & Taylor department store and entice both Amazon employees and passersby alike
Show more
The Story
As the former home of famous department store Lord & Taylor, Amazon's new offices in Midtown Manhattan feature tasteful nods to the site's fashion forward history and original design. In addition to collaborative workspaces, a hip cafe, and terrace views of the Empire State Building, the office features rotating window displays that are sure to spark attention across the city. These creative displays feature the work of three local women artists whose curated exhibits set a colorful and intriguing tone for the new "Hank" offices. 
Rachel Urkowitz's installation, "Terrarium Somnium (Dream Terrarium)" is displayed on 39th street (the office's main entrance) and features large, playful flowers made of paper, acrylic, and foam core. The installation is a direct homage to Lord & Taylor's flower department, where shoppers would stop to purchase fresh flowers on their way out. "I was inspired by the idea of a surreal terrarium of sorts, a vitrine full of potential and kinetic energy" shared Urkowitz. "I wanted to create a vista where oversized plants, grass, and flowers had room to dream." 
Nearby on 38th street (the office's secondary entrance) installations from Malin Abrahamsson and Deborah Zlotsky spark curiosity from passersby. Abrahamsson's installation, "Make it Belong,"  aims to activate a traditional storefront window by sidestepping its original commercial and decorative purposes.
"Stripped of practical instrumentalization, plumbing hardware and handmade mixed-media objects let architecture—and in this case the streetscape—to momentarily go beyond mere drywall, pavement, and sounds of city traffic." said Abrahamsson. "Here, everything has its place." 
Lastly, Deborah Zlotsky's display, "Linda/Beautiful," features several vintage silk scarves sewn into vibrant tapestries, honoring the fashionable roots of the Lord & Taylor building. "The designs of the individual scarves are exquisite," shared Zlotsky, "but I'm more interested in the way that combining the textiles embodies beauty, imperfections, and the passage of time. In these 'soft paintings,' the transformation of recognizable items relays a story of the vulnerabilities and power of being female and embodying femininity." 
Altogether, these artistic window displays are helping Amazon generate buzz around its new office opening, attracting employees and passersby alike while uplifting local talent.
Show more